(Last Updated On: June 15, 2021)
JUNE 17, 2021 | NATIONAL EAT YOUR VEGETABLES DAY | GLOBAL GARBAGE MAN DAY | NATIONAL MASCOT DAY | NATIONAL CAREER NURSE ASSISTANTS' DAY | NATIONAL APPLE STRUDEL DAY | NATIONAL CHERRY TART DAY | NATIONAL STEWART'S ROOT BEER DAY
NATIONAL EAT YOUR VEGETABLES DAY
National Eat Your Vegetables Day on June 17th falls in the middle of National Fresh Fruit and Vegetables Month. Today's celebration is one more opportunity to remind everyone to continue with this part of a healthy diet.
Vegetables are an essential part of a healthy lifestyle. 
As part of the main meal or as a snack, vegetables can be enjoyed in a variety of ways. Of course, each vegetable has its own nutritional content. Generally, they contain a little protein or fat and varying proportions of vitamins such as Vitamin A, Vitamin K and Vitamin B6, provitamins, dietary minerals, and carbohydrates. Interestingly, they also contain a variety of other phytochemicals, some of which have antioxidant, antibacterial, antifungal, antiviral and anticarcinogenic properties. In addition, many vegetables also contain fiber, which is important for gastrointestinal function. Another benefit is the essential nutrients that vegetables contain that are necessary for healthy hair and skin.
When eating a diet consisting of the recommended amounts of fruits and vegetables, it may help lower the risk of heart diseases and type 2 diabetes. These diets may also help to decrease bone loss and protect against some cancers. In addition, the potassium provided may help prevent the formation of kidney stones.
It is recommended by the USDA Dietary Guidelines for Americans to consume 3 to 5 servings of vegetables per day. However, this recommendation may vary depending on age and gender. For example, one serving of vegetables is equivalent of 1/2 to 1 cup and can be eaten either raw or cooked.
HOW TO OBSERVE #EatYourVegetablesDay
Make sure you consume your recommended daily allowance of vegetables. What creative ways can you incorporate more vegetables into your diet? We compiled a few suggestions:
Add veggies to your breakfast. Whether mixing spinach into your eggs or swapping out that muffin for a smoothie, you can get at least one serving in the morning.

Skip the candy bar when you're craving a snack. Instead, have some carrots, kohlrabi, or other fresh veggies to munch on.

Another great snack is veggie chips. They not only reduce calories and fats, but they taste great, too.

Swap out the French fries for a side salad at lunch or supper. If you're having a baked potato, choose a sweet potato instead. 
Use #EatYourVegetablesDay on social media.
NATIONAL EAT YOUR VEGETABLES DAY HISTORY
National Day Calendar is researching the origins of this delicious food holiday. Are you looking for more servings of fruits and vegetable celebrations? We have more!
National Days
International Days
Recipe of the Day
Old Fashioned Ice Cream
Prep:  10 minutes
Cook:  10 minutes
Total Prep:  20 minutes
Servings:  4 servings; yields 1 quart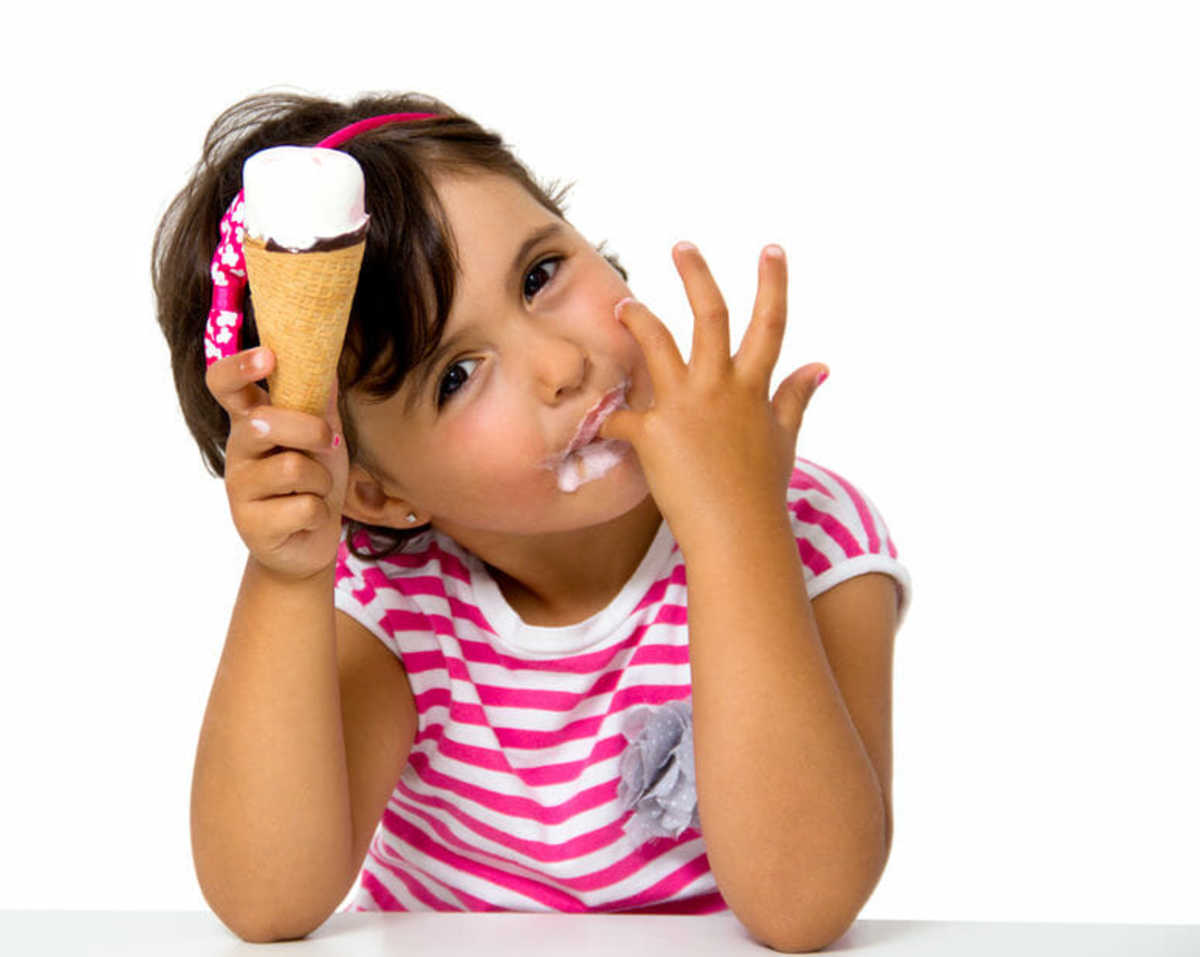 Ingredients:
4 egg yolks
1/2 cup sugar
1 cup whole milk
1 cup heavy cream
2 teaspoons vanilla
Instructions:
In a medium saucepan, whisk together egg yolks and sugar over medium heat. Stir to a light yellow and well combined.
In a separate small pan add milk and warm over medium-low heat, until it begins to simmer. Do not stir.
Slowly add milk to egg and sugar mixture, stirring continuously.
Return to heat and bring to 165 degrees. Do not allow to boil.
Immediately remove from the heat.
Pour into airtight container and chill.
Once thoroughly chilled, stir in heavy cream and vanilla extract.
Process in ice cream maker according to manufacturer's instructions.
June 17th Celebrated (and Not So Celebrated) History
1928
As a passenger aboard a plane flown by Wilmer Shultz, Amelia Earhart became the first woman to fly across the Atlantic Ocean.
1942
Yank magazine publishes the first G.I. Joe cartoon. Created by comic strip artist and former Army Sergeant David Breger, G.I. Joe became a permanent part of Americana.
1950
Dr. Richard H. Lawler performed the first kidney transplant at Little Company of Mary Hospital in Chicago, Illinois. Even though the patient's body rejected the kidney 53 days later, Ruth Tucker would live another five years.
1972
Five men broke into the Democratic National Committee headquarters. The break-in and their subsequent arrest sparked the Watergate scandal. President Richard Nixon would resign the presidency two years later.
National Day Calendar® is the authoritative source for fun, unusual and unique National Days! Since our humble beginnings on National Popcorn Day in 2013, we now track nearly 1,500 National Days, National Weeks and National Months. In addition, our research team continues to uncover the origins of existing National Days as well as discover new, exciting days for everyone to celebrate.

There's a celebration for everyone. While National Road Trip Day satisfies the itch to wander, many pet days let us share our love of animals. National 3-D Day and National Astronaut Day honor the advancement of technology, too. Every food day you can imagine (National Avocado Day, for example), will keep you celebrating, also!
Be sure to stay in the know by signing up for our e-mail updates. Also, follow us on Facebook, Twitter, and Instagram. 
Our Ambassador Program is another way #CelebrateEveryDay®! Whether you become an ambassador or follow one of the savvy ambassadors, their fun videos and posts will keep you prepared for every holiday.
June 17th Celebrated (and Not So Celebrated) Birthdays
Susan La Flesche Picotte – 1865
Susan La Flesche Picotte attended Women's Medical College of Pennsylvania. In 1889, she became the first Native American woman to receive a medical degree.
James Weldon Johnson – 1871
A civil rights activist and composer, James Weldon Johnson became United States consul to Puerto Cabello in Venezuela under President Theodore Roosevelt. He is also noted for composing the song  Lift Every Voice and Sing.
Ruth Wakefield – 1903
The American baker would become a legendary name in the world of baking. In 1937, she added semi-sweet chocolate to a chocolate cookie recipe instead of baker's chocolate. The delicious result was the chocolate chip cookie!
Art Bell – 1945
Broadcaster and founder of the radio program Coast to Coast AM syndicated, Art Bell focused on the unusual, conspiracies and extraterrestrials. His program lives on with new hosts and new unexplained phenomenon.