(Last Updated On: January 17, 2023)
January 19, 2023 | NATIONAL POPCORN DAY | WORLD QUARK DAY | GET TO KNOW YOUR CUSTOMERS DAY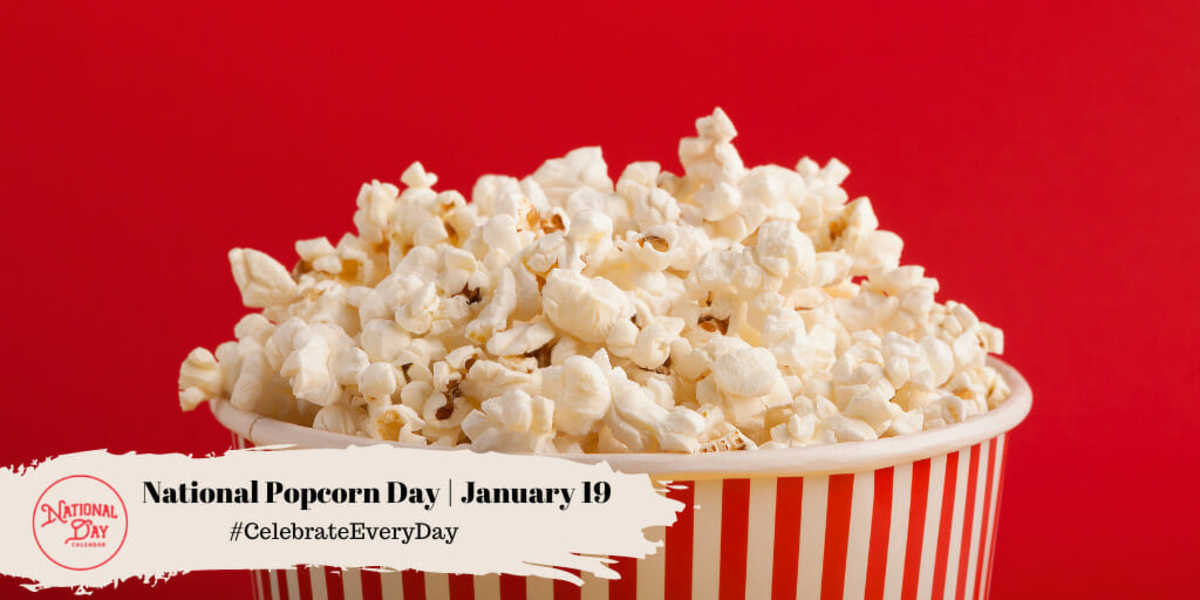 NATIONAL POPCORN DAY
On January 19th, National Popcorn Day pops onto the scene with a crunch we all love to enjoy! The annual celebration recognizes a treat that satisfies munchies, day or night. Read more…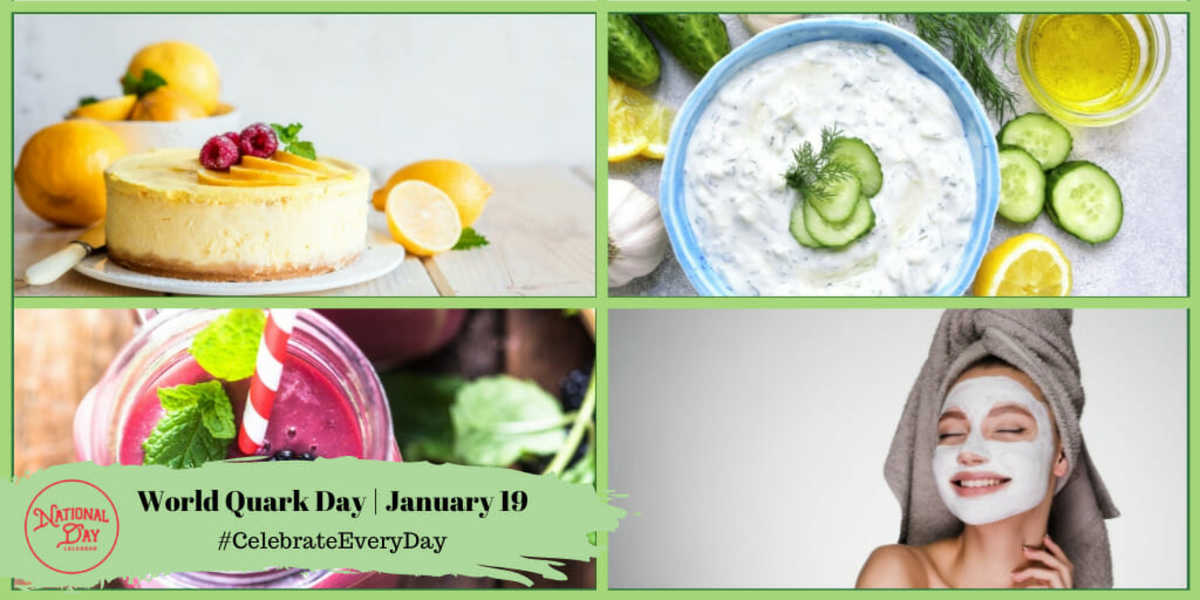 WORLD QUARK DAY
On January 19th, World Quark Day officially celebrates quark and its many benefits. Quark is a European superfood staking its claim on supermarket shelves worldwide. Quark is a delicious high-protein, low-fat alternative to soft cheese and yogurt that can be used for baking, cooking, and blending. Read more…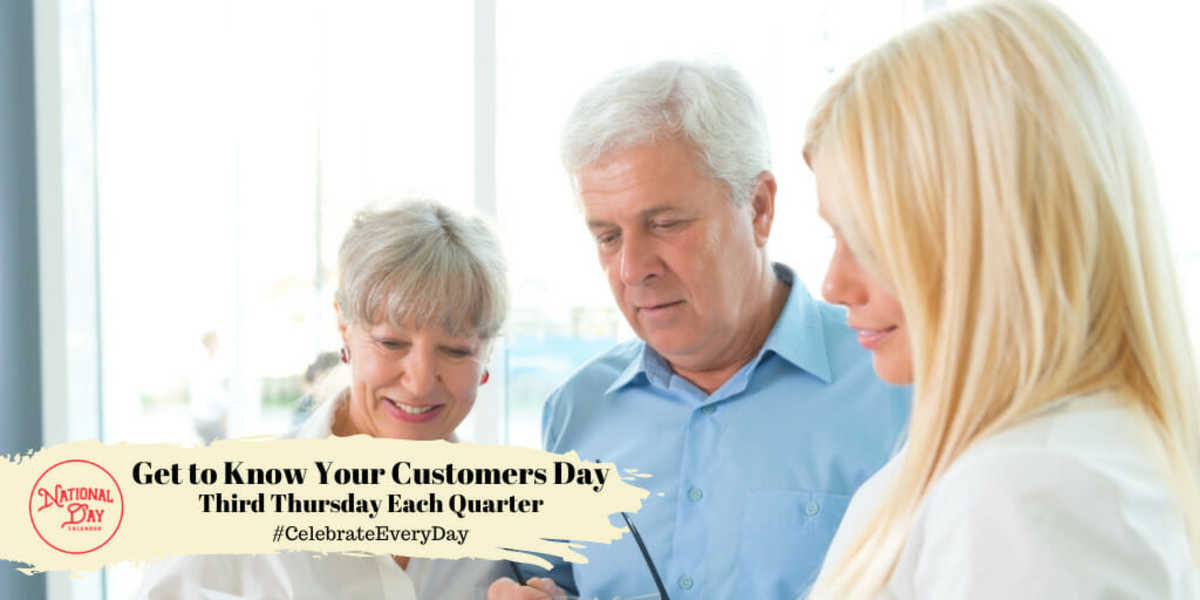 GET TO KNOW YOUR CUSTOMERS DAY
Get to Know Your Customers Day reminds businesses to reach out to patrons and get to know them better. The day is observed annually on the third Thursday of each quarter (January, April, July, October). Read more…
On Deck for January 20, 2023
National Day
NATIONAL CHEESE LOVER'S DAY
NATIONAL DISC JOCKEY DAY
NATIONAL BUTTERCRUNCH DAY
International Days
INTERNATIONAL DAY OF ACCEPTANCE
Recipe of the Day
Cheese Monkey
Prep: 15 minutes
Cook: 10-15 minutes
Total Prep: 25-30 minutes
Servings: 4
This version of Welsh Rarebit is an excellent way to use up the ends of a loaf of bread or serve with crackers as a snack.
Ingredients:
1 cup milk, evaporated milk or light cream
1 cup dry bread crumbs
1 cup grated Cheddar
1/2 teaspoon salt
1/8 teaspoon dry mustard
1/4 teaspoon paprika
1/2 teaspoon Worcestershire sauce
1 egg, slightly beaten
Crisp toast or crackers
1/4 cup diced tomatoes
Instructions:
In a double boiler, melt cheese together with the milk and bread crumbs.
Once melted, stir in the spices and Worcestershire sauce.
Add the slightly beaten egg and stir well. Cook about one minute, stirring continuously.
Pour immediately over toast or crackers. Garnish with diced tomatoes. For added flavor, add corn beef slices, too.
Serve hot.
January 19th Celebrated History
1825
The United States Patent Office issues the first patent for a tin can in the U.S. to Ezra Daggett and Thomas Kensett.
1920
The American Civil Liberties Union is founded. The organization grew out of the 1917 National Civil Liberties Bureau founded by Roger Nash Baldwin and Crystal Eastman. Other founding members include Helen Keller, Morris Ernst, Garfield Hays, and Jane Addams.
1954
Frederick .M Jones receives patent No. 2,666,298 for his "Methods and Means of Defrosting a Cold Diffuser." His invention improved refrigeration units of all kinds, especially trucks transporting frozen foods. Jones was also co-founder of the Thermo-King company.
1978
The last German-made Volkswagen Beetle leaves the production line in Emden, Germany. Volkswagen continues production of the iconic car in Mexico until 2003.
2001
Donnie Darko starring Jake Gyllenhaal, Jena Malone, and Mary McDonnell premieres at the Sundance Film Festival. Directed and written by Richard Kelly, the science-fiction drama was nominated for a Grand Jury Prize.
2013
Marlo Anderson founded National Day Calendar and began to Celebrate Every Day! The first holiday added to the calendar was National Popcorn Day.
January 19th Celebrated Birthdays
Edgar Allan Poe – 1809
One of America's most recognized storytellers, Poe's macabre style and imagination left an indelible mark on all who read him. Some of Poe's best-loved poems and stories include "The Raven" and The Purloined Letter and The Tell-Tale Heart.
Oveta Culp Hobby -1905
In 1943, Hobby was named the first director of the Women's Army Corps. President Dwight D. Eisenhower named Hobby to his Cabinet as the first Secretary of Health, Education, and Welfare in 1953.
John H. Johnson – 1918
In 1942, Johnson founded the Johnson Publishing Company. The company's first publication was a monthly periodical named Negro Digest. By 1951, they would add two other magazines – Ebony and Jet. The Chicago publisher soon expanded and added books to its portfolio as well.
Carl Brashear – 1931
The naval officer served 31 years in the U.S. Navy. He was the first African American Navy diver. In 1966 during a recovery mission, an injury resulted in the amputation of his left leg below the knee. Refusing to retire, Brashear pursued and qualified as a master diver, becoming the first African American to achieve the status in U.S. Navy history.
Janis Joplin – 1943
The American folk-rock singer-songwriter gained an audience in the mid-1960s. Some of the songs Joplin is best known for include, "Me and Bobby McGee," "Piece of My Heart," and "Cry Baby."
Dolly Parton – 1946
The award-winning country music singer-songwriter gained her first critical attention in 1969 when the Academy of Country Music nominated Parton for Top Female Vocalist. Parton also pursued a successful film career including 9 to 5, Steel Magnolias, and Joyful Noise.
About National Day Calendar
National Day Calendar is the original and authoritative source for fun, unusual and unique National Days! Since our humble beginnings on National Popcorn Day in 2013, we have been tracking the National Days, National Weeks, National Months, and International Days. We became the first calendar of its kind to curate the days all in one place and tell their stories, too! Here at National Day Calendar, we are on a mission to Celebrate Every Day with you! And by you, we mean families, businesses, educators, and strangers we meet on the street. There's more than one day for everyone.
At National Day Calendar, we discovered the National Days have a way of inspiring us. We're honored to tell the stories behind the days and provide you with informational ways to incorporate the National Days into your business, family, schools, and home!