(Last Updated On: February 2, 2023)
FEBRUARY 3, 2023 | NATIONAL WEAR RED DAY | NATIONAL THE DAY THE MUSIC DIED DAY | NATIONAL WOMEN PHYSICIANS DAY | BUBBLE GUM DAY | NATIONAL CARROT CAKE DAY | NATIONAL MISSING PERSONS DAY | FOUR CHAPLAINS DAY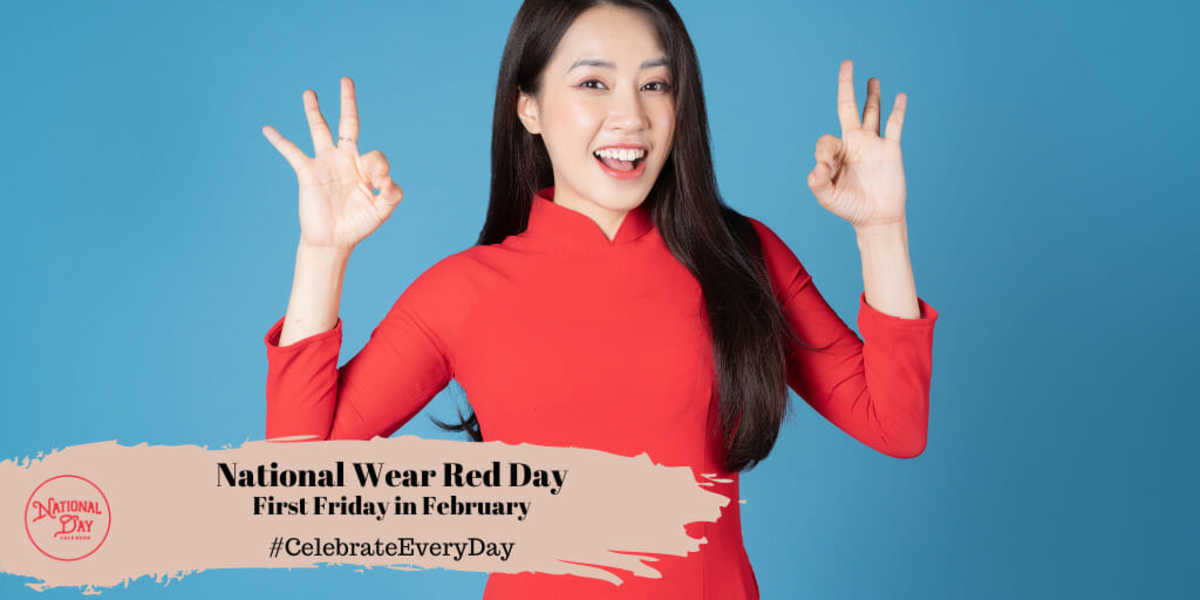 NATIONAL WEAR RED DAY
National Wear Red Day, on the first Friday in February, is an annual campaign to raise awareness about heart disease in women. Read more…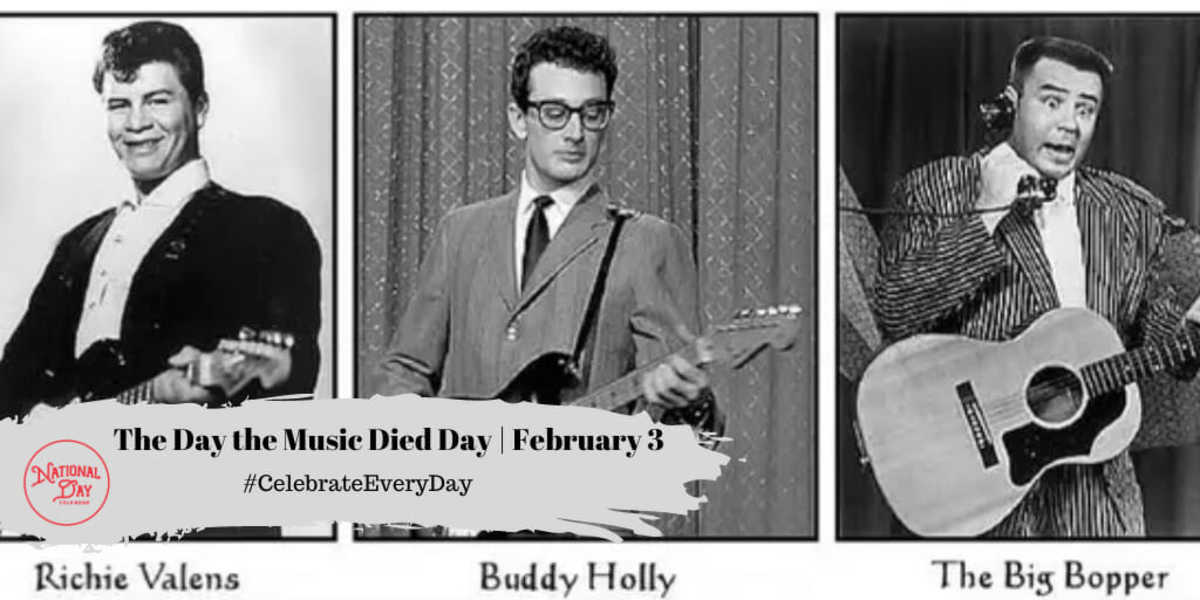 NATIONAL THE DAY THE MUSIC DIED DAY
The Day the Music Died Day on February 3rd remembers the unfortunate and untimely death of singers 22-year-old Buddy Holly, 17-year-old Ritchie Valens, and 28-year-old J. P. Richardson, aka: "The Big Bopper." These three artists died in an airplane accident on February 3, 1959, near Clear Lake, Iowa. Their pilot, Roger Peterson, also perished in the crash. Read more…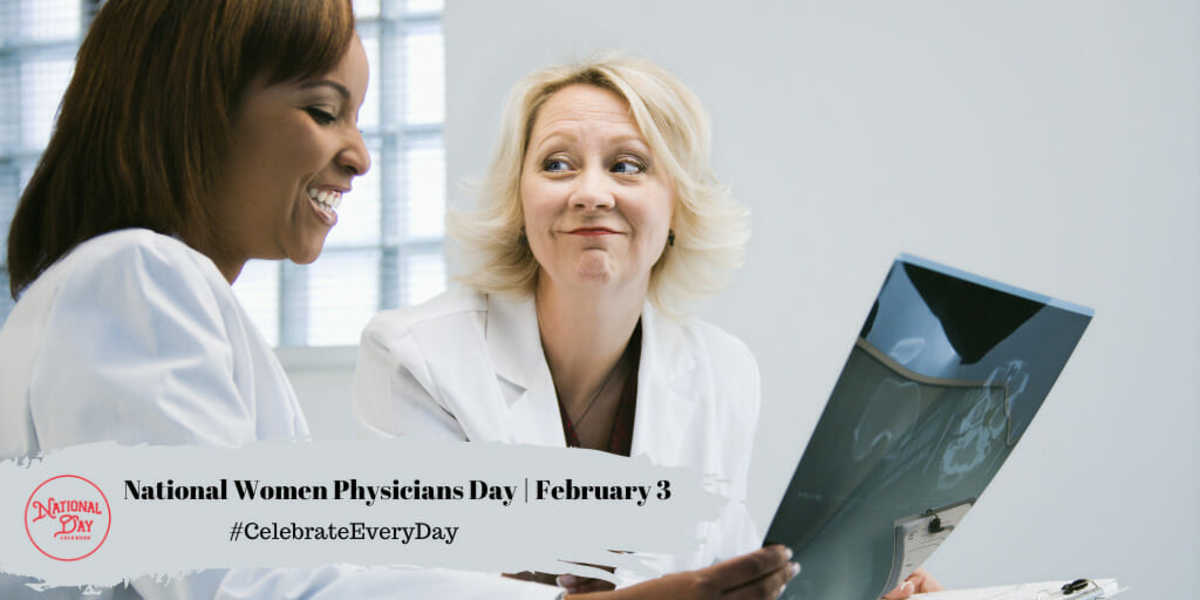 NATIONAL WOMEN PHYSICIANS DAY
On February 3rd, honor the path that female doctors have paved since 1849 as we recognize National Women Physicians Day. Read more…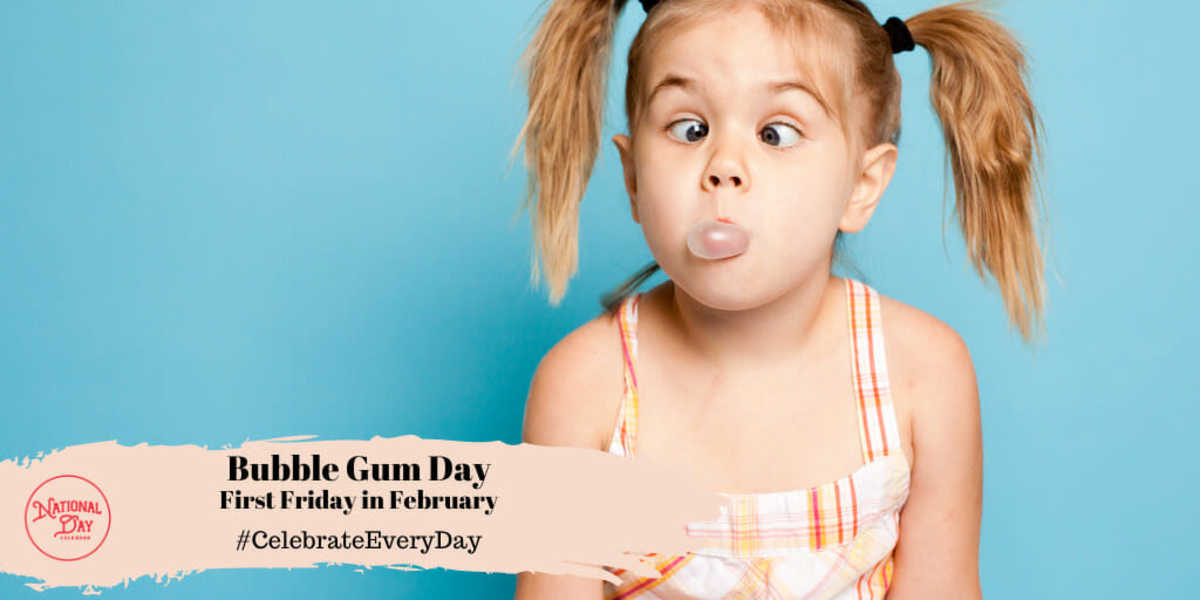 BUBBLE GUM DAY
Celebrating Bubble Gum Day on the first Friday of February every year doesn't burst many people's bubbles. It's a fun way to chew your favorite flavor of bubble gum, blow some spectacular bubbles and raise money, too. Read more…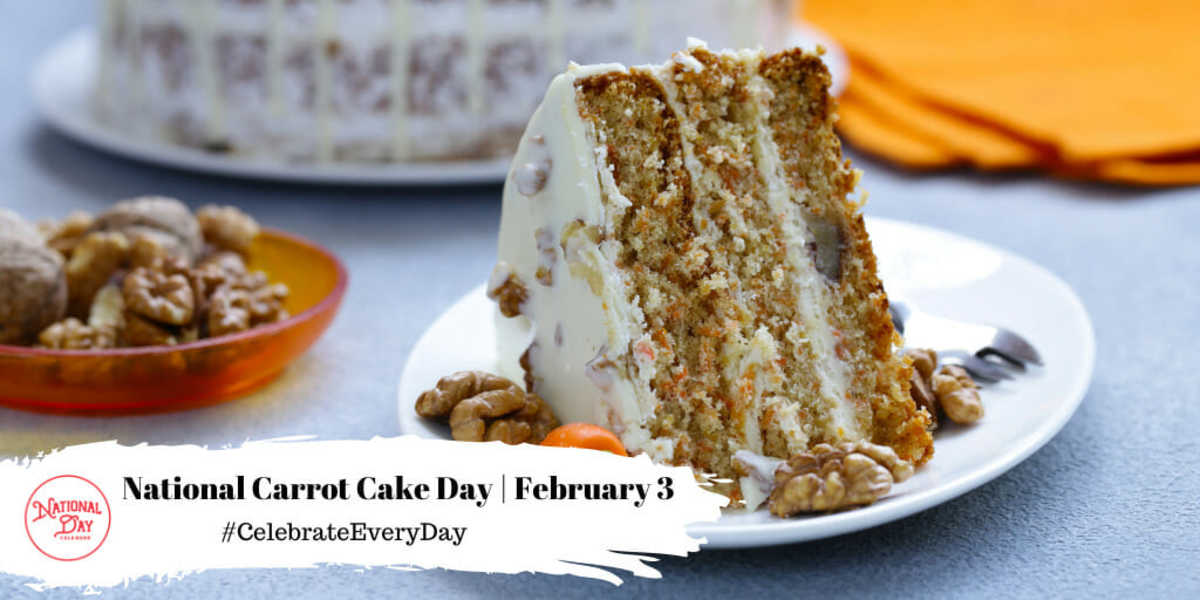 NATIONAL CARROT CAKE DAY
National Carrot Cake Day on February 3rd, celebrates one of America's favorite flavors of cake. In the carrot cake, we get to eat our cake and veggies, too! Read more…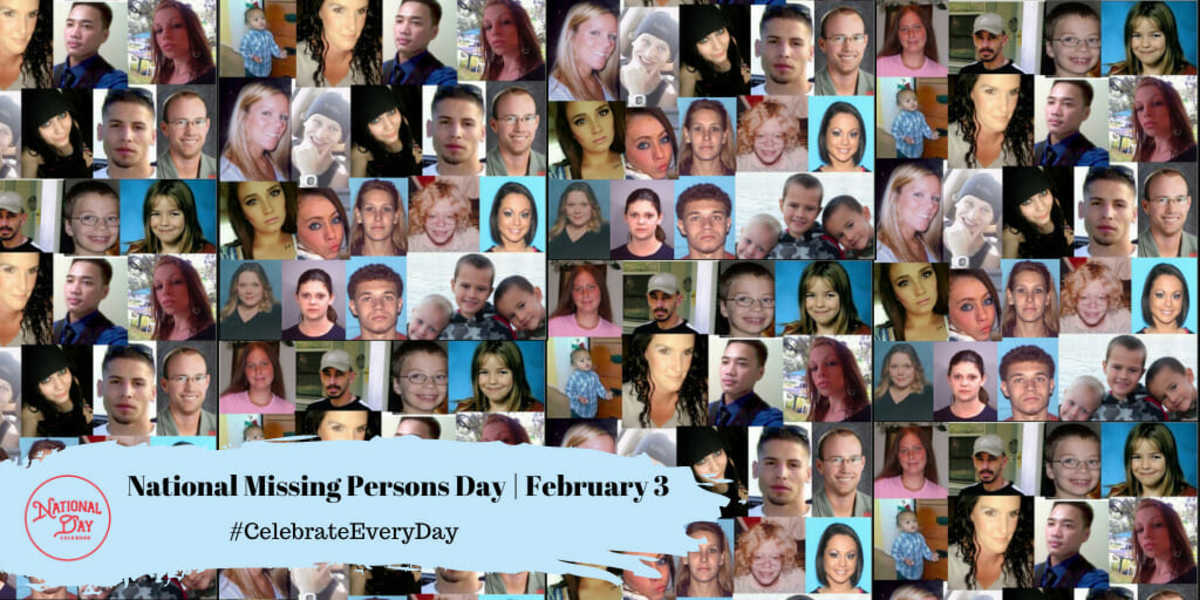 NATIONAL MISSING PERSONS DAY
On February 3rd, National Missing Persons Day focuses the country's attention long enough to recognize a missing person. Read more…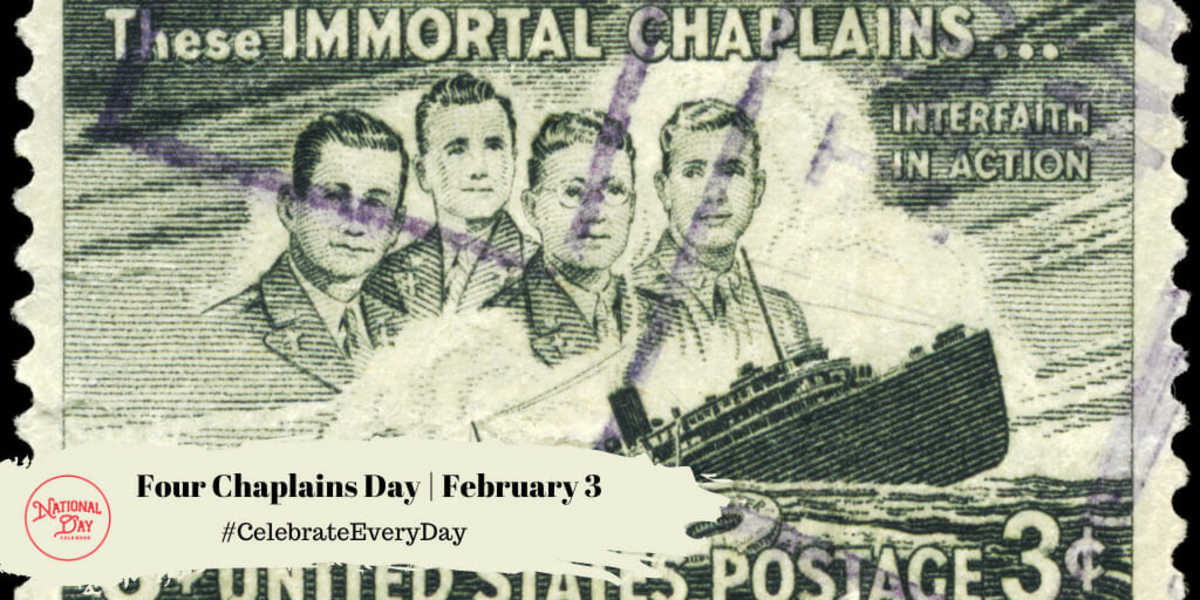 FOUR CHAPLAINS DAY
On February 3rd each year, Four Chaplains Day honors four military chaplains from World War II who sacrificed their lives for fellow service members. Read more…
On Deck for February 4, 2023
National Days
National Create A Vacuum Day
National Hemp Day
National Homemade Soup Day
National Thank A Mail Carrier Day
National Play Outside Day – First Saturday of Every Month
Ice Cream for Breakfast Day – First Saturday in February
Recipe of the Day
Garlic Gazpacho
Prep: 30 minutes
Cook: This soup is served cold
Total Prep: 30 minutes
Servings: 12
Ingredients:
2 cloves garlic
6 large tomatoes, peeled
1 large tomato, unpeeled
1 large onion
1 each green bell peppers
2 small cucumbers
½ cup olive oil
½ cup lemon juice
3 cups tomato juice, chilled
1 dash salt
1 dash cayenne pepper
Instructions:
In a food processor, blend peeled tomatoes and garlic.
Add 1/4 of peppers and 1/4 of onions and 1/2 of cucumber and blend. Chill mixture for 1 hour.
Chop the remaining tomato and julienne the remaining vegetables. Cover and chill.
Just before serving, blend olive oil, lemon juice, salt, cayenne, and tomato juice in blender. Combine with chilled mixture.
Ladle into soup bowls and garnish with remaining vegetables.
Serve with crusty bread, such as a baguette.
February 3rd Celebrated History
1870
The states ratify the 15th Amendment which reads: "The right of citizens of the United States to vote shall not be denied or abridged by the United States or by any State on account of race, color, or previous condition of servitude."
1913
The cost of the U.S. Civil War prompted the ratification of the 16th Amendment allowing the federal government to impose the first income tax on its citizens.
1959
Buddy Holly, Richie Valens, The Big Bopper, and pilot Roger Peterson died in a plane crash following a concert at the Surf Ballroom in Clear Lake, Iowa. They were headed to Moorhead, Minnesota in poor weather conditions. The day is known as The Day the Music Died.
1980
Celtics Rookie Larry Bird scores the first three-pointer in an All-Star game. East vs. West went into overtime, tied 134-134. He and Earvin Johnson tied it up again at 136-136 but when Bird sank the three-point shot, East never looked back.
February 3rd Celebrated History
Horace Greeley – 1811
In 1841, the American newspaper editor and publisher founded the New York Tribune.
Elizabeth Blackwell – 1821
In 1849, Elizabeth Blackwell became the first woman to earn a medical degree in the United States. She became an advocate and mentor to other women seeking careers in the medical field.
Norman Rockwell – 1894
The American painter created illustrations for The Saturday Evening Post reflecting popular American culture. Rockwell also painted current events as reflected in his illustrations for Look magazine.
George Nissen – 1914
In the 1930s, the American gymnast invented the trampoline.
Inge Ruth Hardison – 1914
The American sculptor is best known for her collection entitled "Negro Giants in History." Included in the collection are busts of Harriet Tubman, Frederick Douglass, and Martin Luther King, Jr.
Honorable Mentions
James Michener – 1907
Blythe Danner – 1943
Nathan Lane – 1956
Maura Tierney – 1965
Sean Kingston – 1990
About National Day Calendar
National Day Calendar is the original and authoritative source for fun, unusual and unique National Days! Since our humble beginnings on National Popcorn Day in 2013, we have been tracking the National Days, National Weeks, National Months, and International Days. We became the first calendar of its kind to curate the days all in one place and tell their stories, too! Here at National Day Calendar, we are on a mission to Celebrate Every Day with you! And by you, we mean families, businesses, educators, and strangers we meet on the street. There's more than one day for everyone.
At National Day Calendar, we discovered the National Days have a way of inspiring us. We're honored to tell the stories behind the days and provide you with informational ways to incorporate the National Days into your business, family, schools, and home!