(Last Updated On: May 1, 2023)
MAY 2, 2023 | NATIONAL TEACHER APPRECIATION DAY | NATIONAL TRUFFLE DAY | WORLD TUNA DAY | NATIONAL LIFE INSURANCE DAY | NATIONAL FOSTER CARE DAY | NATIONAL RETURNING YOUTH MONTH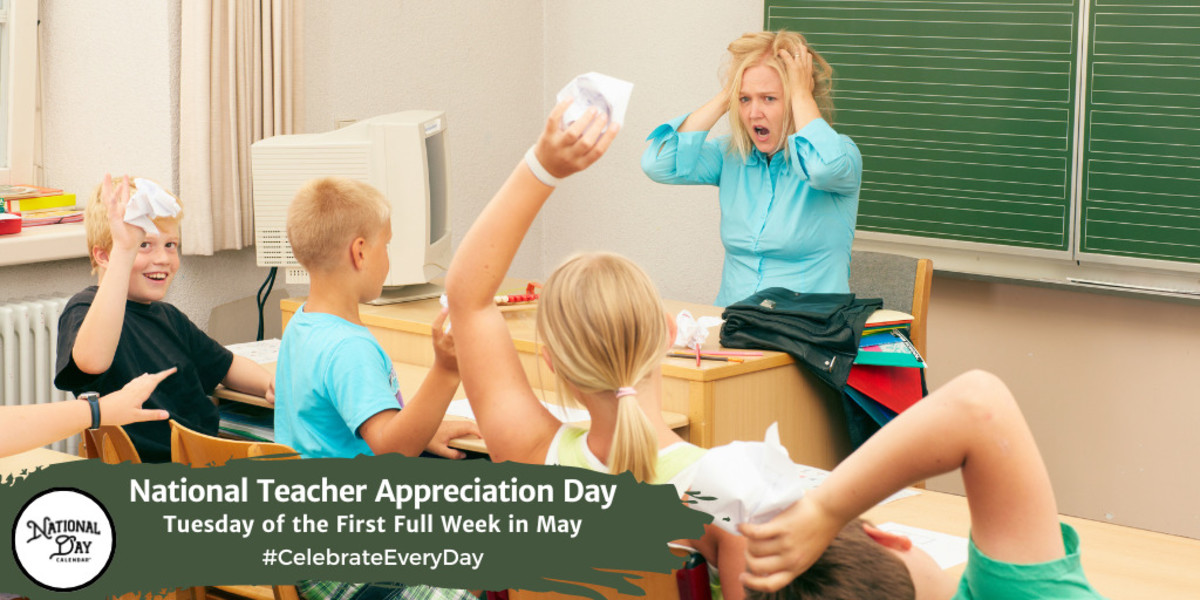 NATIONAL TEACHER APPRECIATION DAY
National Teacher Appreciation Day is on the Tuesday during first full week in May as a reminder to show appreciation for teachers everywhere. We are using this National Day to say thank you to all teachers for their time and dedication to educate our children. Read more…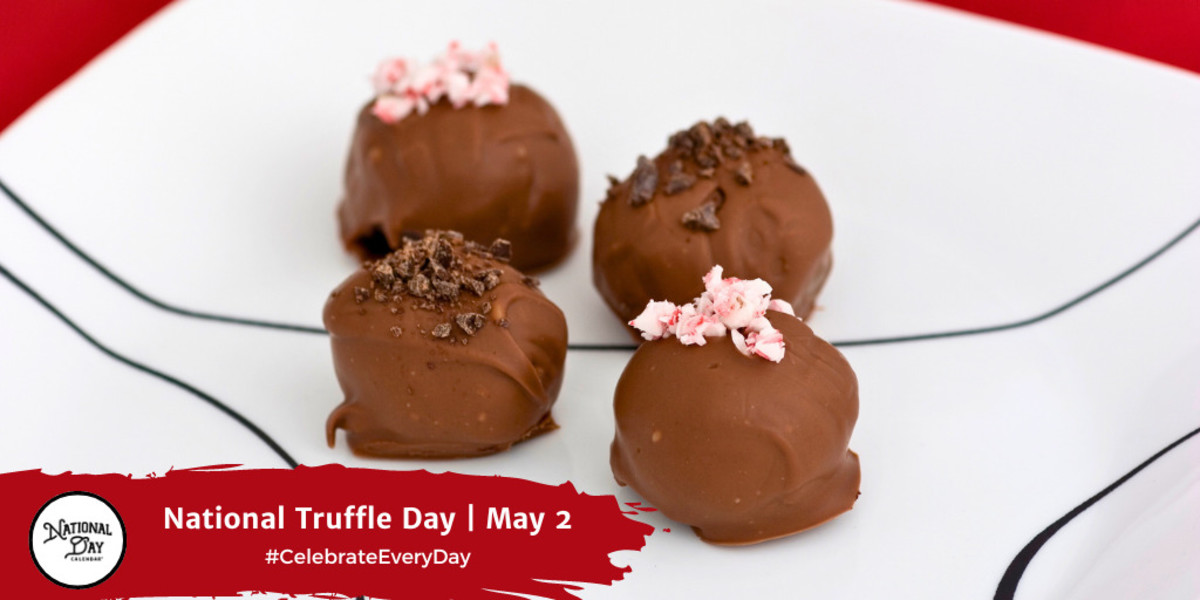 NATIONAL TRUFFLE DAY
National Truffle Day on May 2 serves up a deliciously sweet treat and places the chocolate truffle in the spotlight. Read more…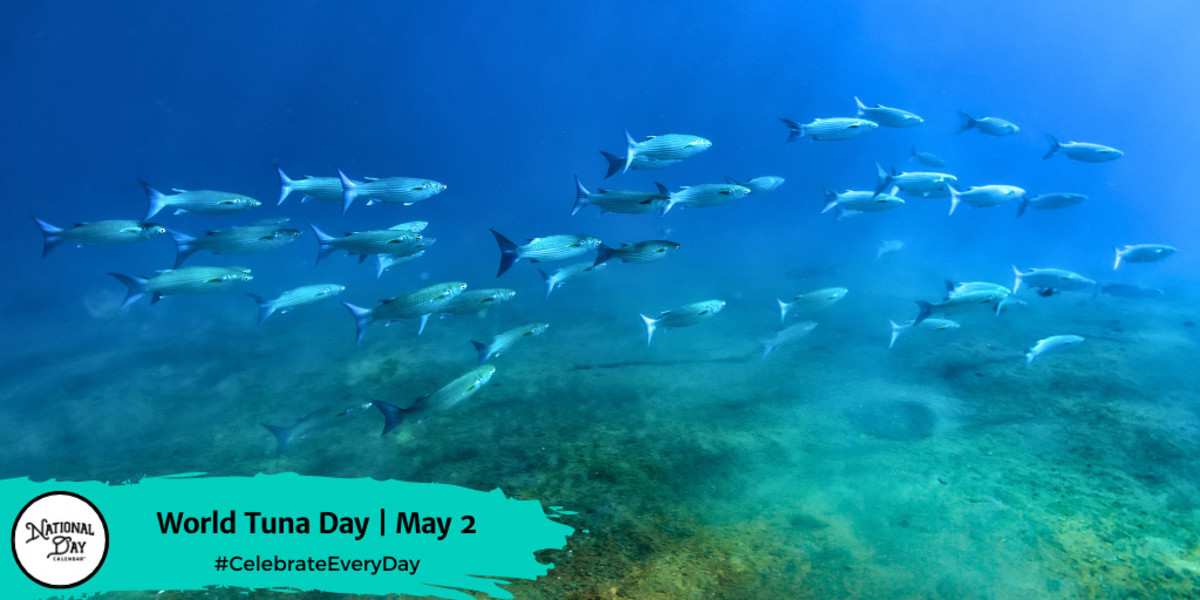 WORLD TUNA DAY
World Tuna Day is an annual celebration on May 2 that highlights the importance of managing fish stocks to maintain sustainability. By using World Tuna Day, we hope to encourage proper management so the world has systems in place to prevent tuna stocks from crashing. Read more…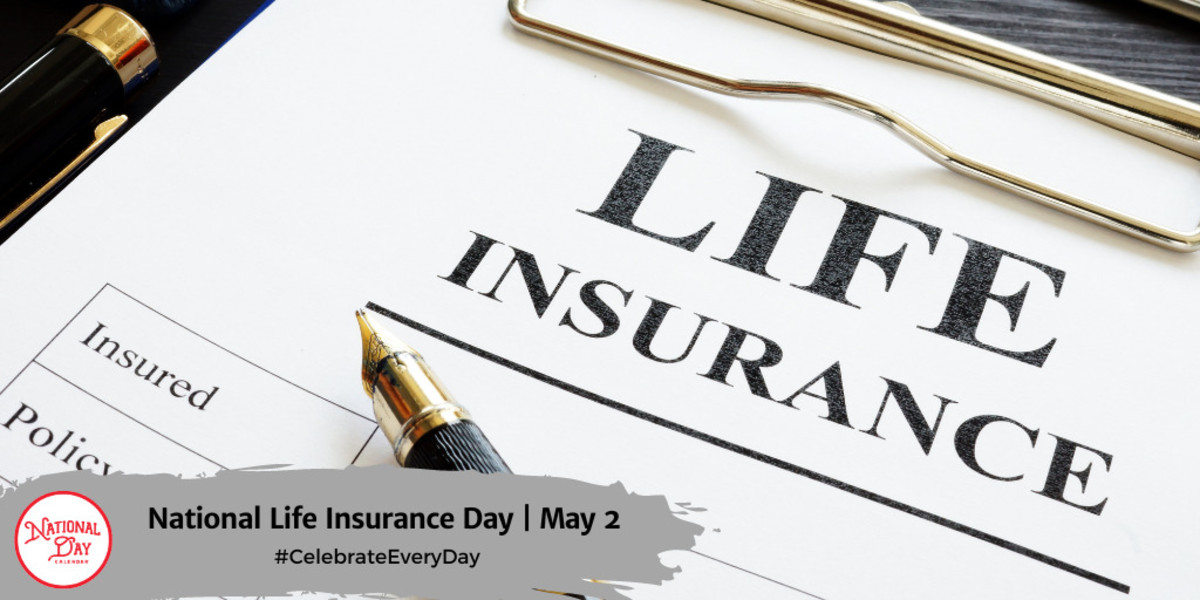 NATIONAL LIFE INSURANCE DAY
National Life Insurance Day is on May 2nd and marks the anniversary of the first day that life insurance became available in the U.S. The observance also brings awareness of the benefits of life insurance. Read more…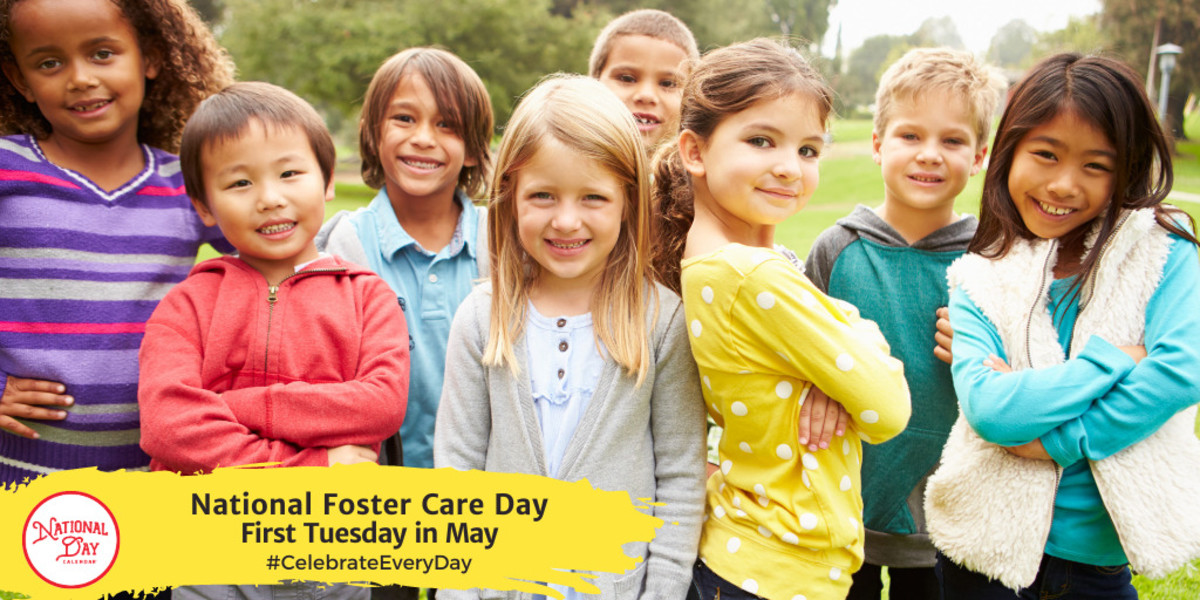 NATIONAL FOSTER CARE DAY
We are raising our voices on the first Tuesday in May to celebrate National Foster Day and encourage everyone to wear blue in support for foster youth in the U.S. Read more…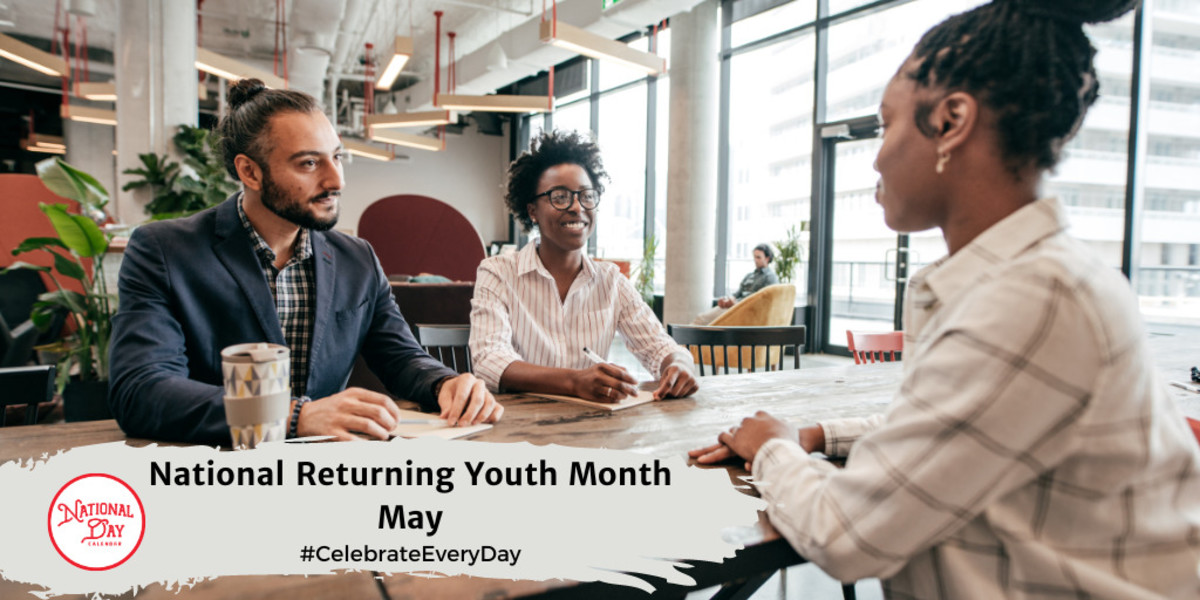 Each year between May 4 and June 4, National Returning Youth Month brings awareness to young adults transitioning into society after incarceration. This monthly observance encourages all Americans to remove the stigma associated with those coming out of incarceration. Most importantly, National Returning Youth Month opens well-deserved dialog to support post-incarcerated youth. Read more…
On Deck for May 3, 2023
National Days
National Interpreter Appreciation Day
World Press Freedom Day
National Skilled Trades Day
National Montana Day
National Textiles Day
National San Architect Day
National Raspberry Popover Day
National Bike To School Day
National Chocolate Custard Day
National Paranormal Day
National Two Different Colored Shoes Day
National Specially-abled Pets Day
National Garden Meditation Day
National Lumpy Rug Day
Recipe of the Day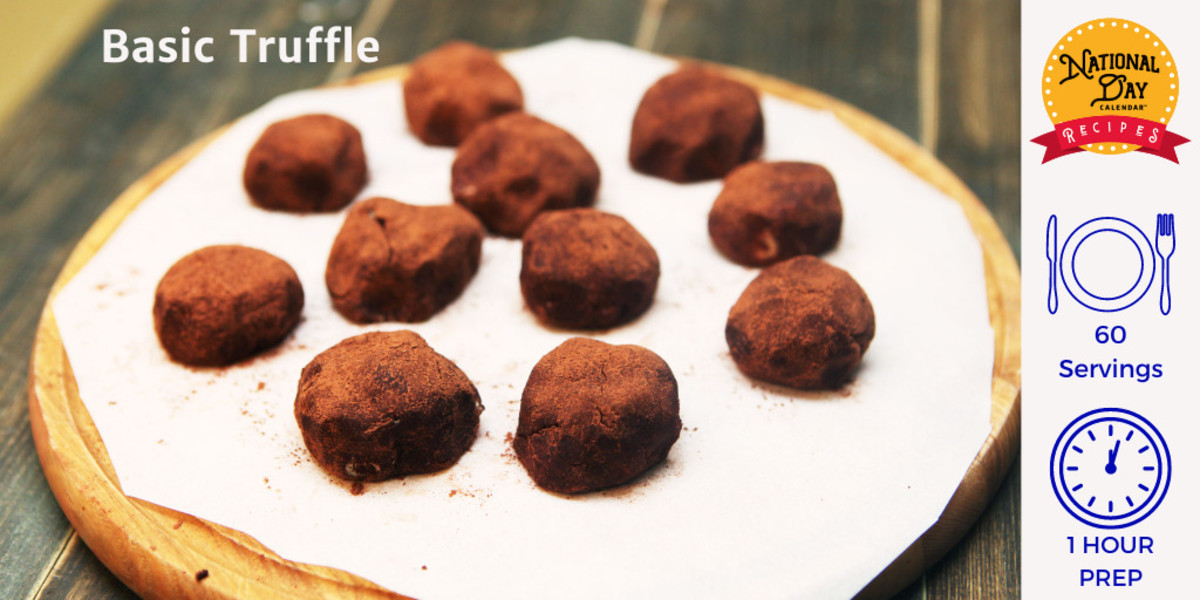 Basic Truffle Recipe
Prep: 1 hour
Total Prep: 1 hour
Serves: 60
Ingredients:
8-ounce package cream cheese, softened
3 cups confectioners' sugar, sifted
3 cups semisweet chocolate chips, melted
1 1/2 teaspoons vanilla (may substitute orange, almond, maple, or coffee liqueur)
various toppings (chopped nuts, shredded coconut, sprinkles, cocoa, shaved chocolate)
Instructions:
Beat cream cheese in a large bowl until smooth.
Add the confectioner's sugar one cup at a time until well blended.
Stir in chocolate and vanilla until well incorporated.
(If using a liqueur flavoring, divide the mixture into thirds and add 1 tablespoon of the preferred liqueur to each prepared mixture.)
Chill for 1 hour.
Shape into 1 inch balls. Roll in your favorite toppings.
Celebrated History on May 2
1885 – The popular periodical Good Housekeeping makes its publishing debut. Its full title was Good Housekeeping Conducted in the Interests of the Higher Life of the Household. (You think some of today's books have long titles!) For the price of $2.50, the advice and scholarly information of Good Housekeeping experts were delivered to households across the country every two weeks. The magazine later changed to a monthly publication.
1908 – Albert Von Tilzer and Jack Norworth register a copyright for "Take Me Out to the Ball Game," a catchy tune that continues to be a tradition during summer baseball games.
1920 – The Negro National League debuted with a doubleheader in Indianapolis, Indiana between C.I. Taylor's Indianapolis ABCs and the Chicago Giants. Taking place at Washington Park, the game hosted 6,000 fans. The home team didn't disappoint, delivering two wins 4-2 and 11-4.
1935 – After nearly 5 years, construction on Boulder Dam is complete. Twelve years later it was renamed Hoover Dam in honor of Herbert Hoover, the nation's 31st president and the secretary of commerce who helped make the project possible.
2021 – At just before 3 AM EST, the space capsule Resilience returned to Earth with four astronauts on board. Resilience splashed down in the Gulf of Mexico near Panama City, Florida. It was the first nighttime splashdown with astronauts since the 1968 splashdown of Apollo 8 astronauts Bill Anders, Frank Borman, and Jim Lovell. The NASA mission led by SpaceX began in November 2020 to take crew members to and from the International Space Station.
May 2nd Celebrated Birthdays
Mary Bowersock Mendenhall was born in Adams County, Pennsylvania in 1813. She delivered 980 babies in Northern Indiana and never lost a mother in her care. She nursed the people in her communities for more than 40 years. Mendenhall lived a long 98 years and was an asset to those she provided her care.
Elijah McCoy (1844) became known as the prolific inventor who patented more than 50 of his inventions during his lifetime. Born in Canada, McCoy focused his efforts on lubricants for steam engines. His life is the focus of Andrew Moodie's play "The Real McCoy" which illustrates how the son of runaway slaves develops a product that no knockoff could replace.
Nannie Helen Boroughs (1879) became a well-known African American suffragist for her belief in education of females. In 1909, she helped the National Baptist Convention to open the National Training School for Women and Girls.
Dr. Benjamin Spock (1903) was an American pediatrician who wrote Baby and Child Care . This indispensable book of the Baby Boom era helped raise generations of children, many of whom are great-grandparents today.
Gray Baker (1925) was known for his UFO investigations. He published the Mothman mystery The Silver Bridge. Barker is best known for his book The Men in Black: The Secret Terror Among Us.
About National Day Calendar
At National Day Calendar, our mission is to spread joy and enthusiasm by celebrating the diverse and unique cultural traditions of the United States. We aim to inspire individuals, families, and communities to come together and enjoy the many fun and festive national days that mark our calendar year. Whether it's indulging in a favorite food, hitting the beach, or simply taking a moment to appreciate the things we love about our country and culture, we believe that National Days provide an opportunity for people to connect and find happiness in the shared experiences that make us all human.
Through our platform, we strive to create a sense of community and promote the joy of celebration by highlighting and commemorating the many national days that bring us together.