(Last Updated On: February 8, 2023)
FEBRUARY 9, 2023 | NATIONAL PIZZA DAY | NATIONAL GIVING HEARTS DAY | NATIONAL CUT THE CORD DAY | NATIONAL TOOTHACHE DAY | NATIONAL BAGEL AND LOX DAY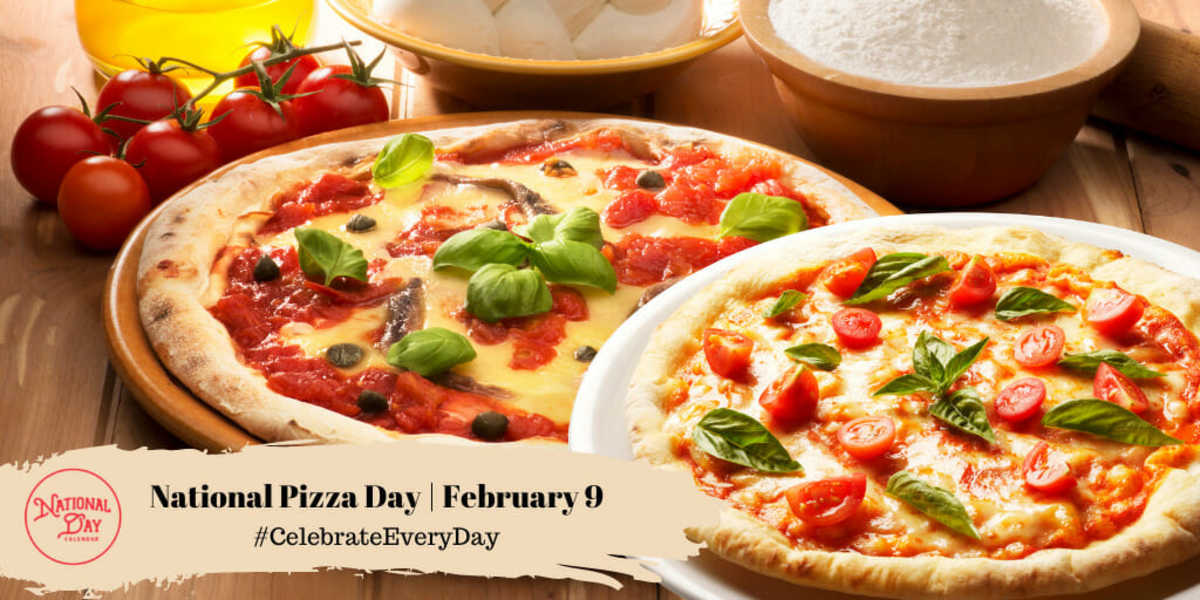 NATIONAL PIZZA DAY
National Pizza Day on February 9th celebrates one of America's all-time favorite foods. Whether it is thin crust, Chicago-style, deep dish, or anything in between, pizza is an American favorite. Read more…
Enter For A Chance To Win A Year's Worth Of Pizza!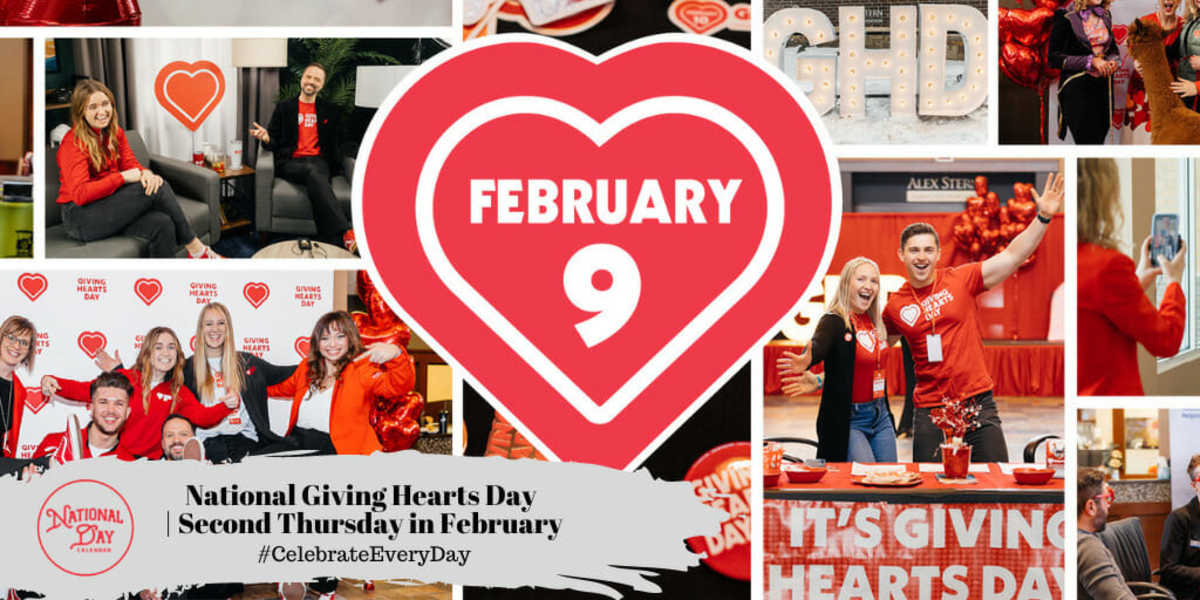 NATIONAL GIVING HEARTS DAY
Big hearts give big on National Giving Hearts Day! On the second Thursday in February each year, the celebration offers one of the best opportunities to donate to your favorite charity. Not only that, this is the longest-running giving day in the United States. So many hearts and so much to give! Read more…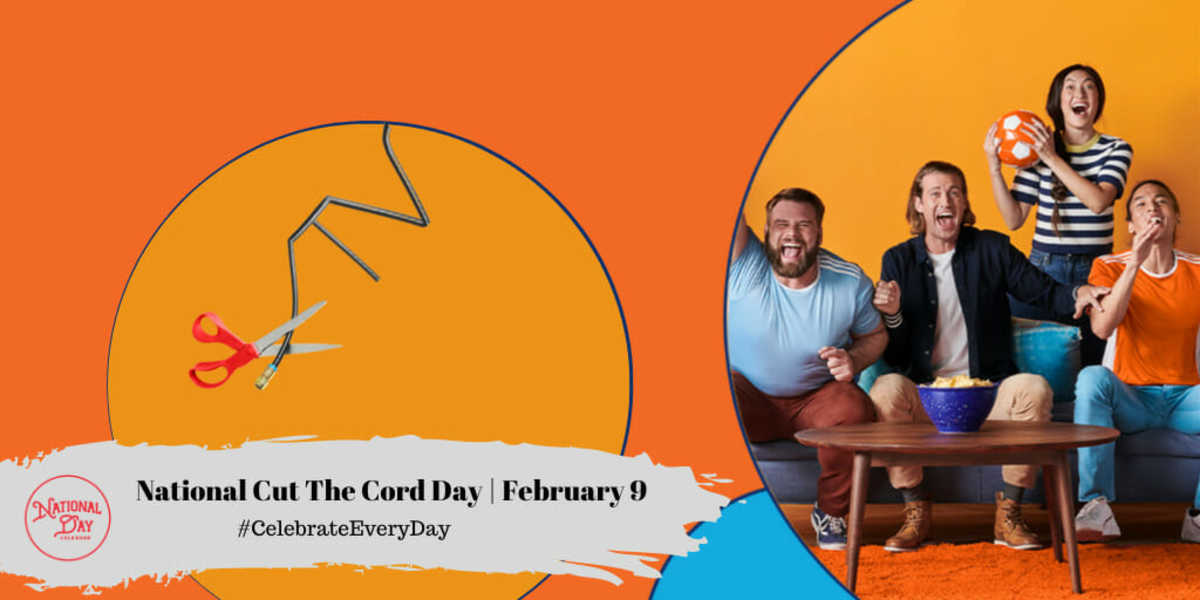 NATIONAL CUT THE CORD DAY
Break free from expensive cable bills on February 9th by celebrating National Cut the Cord Day! The streaming movement has rapidly grown over the past five years, and it doesn't show any signs of stopping. As the digital world supplies more choices, it also provides the flexibility, selection, and reliability we've been looking for. So it's no surprise that industry analysts estimate that up to six million people will cut the cord on traditional TV subscriptions in 2020. Read more…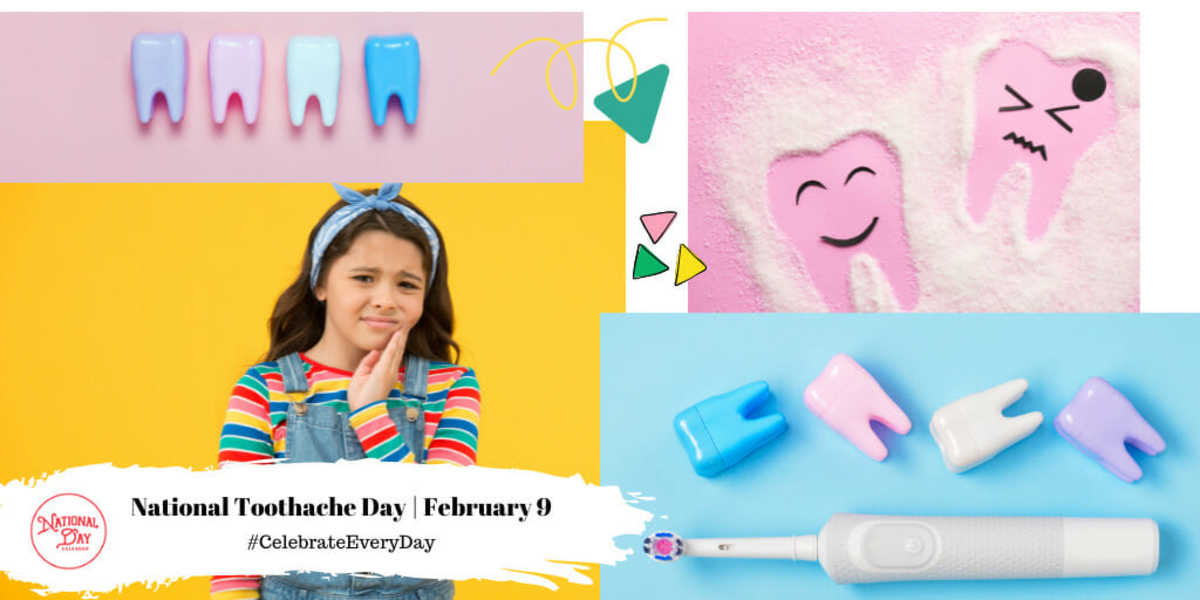 NATIONAL TOOTHACHE DAY
National Toothache Day on February 9th is a not so subtle reminder of the importance of dental care. Also known as odontalgia, a toothache is pain generating from a tooth or multiple teeth.  Read more…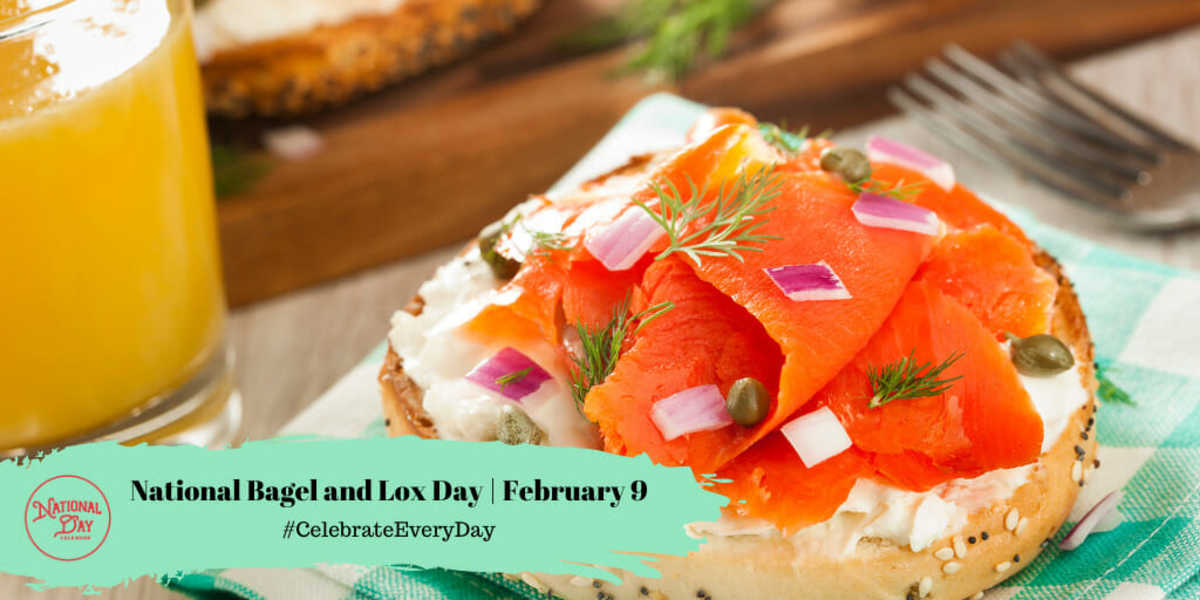 NATIONAL BAGEL AND LOX DAY DAY
National Bagel and Lox Day recognize one of America's favorite bagel combinations on February 9th. Read more…
On Deck for February 10, 2023
National Days
NATIONAL UMBRELLA DAY
NATIONAL CREAM CHEESE BROWNIE DAY
NATIONAL HOME WARRANTY DAY
Recipe of the Day
Ultimate Chocolate Cream Cheese Cupcakes
Prep: 20 minutes
Cook: 30 minutes
Total Prep: 50 minutes
Servings: 24
Ingredients:
Cream Cheese Filling
8-ounce package cream cheese, softened
1 egg
1/3 cup granular sugar
1/8 teaspoon salt
1 cup miniature semisweet chocolate chips
Cupcake batter
1 1/2 cup all-purpose flour
1 cup granular sugar
1/4 cup sweetened cocoa powder
1 teaspoon baking soda
1/2 teaspoon salt
1 cup water
1/3 cup vegetable oil
1 tablespoon cider vinegar
1 teaspoon vanilla extract
Cream Cheese Frosting
1/2 cup unsalted butter, softened
8 ounces cream cheese, softened
1 teaspoon vanilla extract
1/4 teaspoon salt
3 1/2 cups powdered sugar
1/2 cup cocoa powder
Instructions:
Heat oven to 350°F. Prepare muffin tins with liners, spraying lightly with non-stick cooking spray.
Filling
Beat cream cheese, egg, sugar, and salt in a medium bowl. Add chocolate chips.
Batter
In a separate bowl, mix flour, sugar, cocoa, baking soda, and salt. Add water, oil, vinegar, and vanilla, stirring until well blended.
Spoon batter into muffin tins until each cup is 1/3 full.
Top each with a spoonful of the cream cheese filling.
Bake for 25 to 30 minutes.
Frosting
While the cupcakes bake, combine butter and cream cheese in a large bowl and beat until smooth and creamy.
Stir in vanilla and salt.
Gradually add powdered sugar, combining well.
Add cocoa powder, stirring and scraping sides until the cocoa is thoroughly incorporated.
Allow cupcakes to cool completely before frosting.
February 9th Celebrated History
1825
When the 1825 election came to the Electoral College, no candidate held a majority vote. The House of Representatives elected John Quincy Adams who came in second in the popular vote after Andrew Jackson.
1870
President Ulysses S. Grant signs a joint resolution of Congress establishing the U.S. Weather Bureau under the Secretary of War.
1895
William George Morgan of Lockport, New York, invents a game called Mintonette based on the game of badminton. The name would later be changed to volleyball.
1971
National Baseball Hall of Fame in Cooperstown, New York elects Satchel Paige as the first Negro League player to be honored.
February 9th Celebrated History
Thomas Paine – 1737
The American Founding Father authored influential essays including Common Sense and The American Crisis which helped sway Colonial support for independence. However, by the end of his life, Paine had lost much of the respect of his peers.
William Henry Harrison – 1773
In 1841, the 9th President of the United States became the oldest person to be elected to the highest office in the country. Thirty-two days later, he died of pneumonia, serving the shortest term in presidential history.
Amy Lowell – 1874
The award-winning American poet published several collections of poems. Her collections include A Dome of Many-Coloured Glass and Sword Blades and Poppy Seed.
Carole King – 1942
Since the 1960s, the Grammy-winning singer-songwriter has produced a number of hit songs for artists such as Bobby Vee, The Drifters, and Aretha Franklin.
Mia Farrow – 1945
For nearly 6 decades, the award-winning American actress has wowed audiences on stage and screen with her performances. Her most notable films include Rosemary's Baby, The Great Gatsby, and Hannah and Her Sisters.
About National Day Calendar
National Day Calendar is the original and authoritative source for fun, unusual and unique National Days! Since our humble beginnings on National Popcorn Day in 2013, we have been tracking the National Days, National Weeks, National Months, and International Days. We became the first calendar of its kind to curate the days all in one place and tell their stories, too! Here at National Day Calendar, we are on a mission to Celebrate Every Day with you! And by you, we mean families, businesses, educators, and strangers we meet on the street. There's more than one day for everyone.
At National Day Calendar, we discovered the National Days have a way of inspiring us. We're honored to tell the stories behind the days and provide you with informational ways to incorporate the National Days into your business, family, schools, and home!