(Last Updated On: November 9, 2022)
NATIONAL INNER BEAUTY DAY | OCTOBER 7
National Inner Beauty Day on October 7th focuses on raising awareness and supporting victims of human trafficking. Everyone has a story, a passion that expresses who we are as individuals.  Our strength lies in embracing that story without filtering it through someone else's definition of beauty.  When our core values reflect on the outside, we have given the world the gift we were born to give.
#InnerBeautyDay
National Inner Beauty Day and the launching of its 2017-2018 #InnerBeauty Challenge coincided with the opening weekend of the movie, Trafficked.  The Inner Beauty Day team attended the movie's Los Angeles premiere.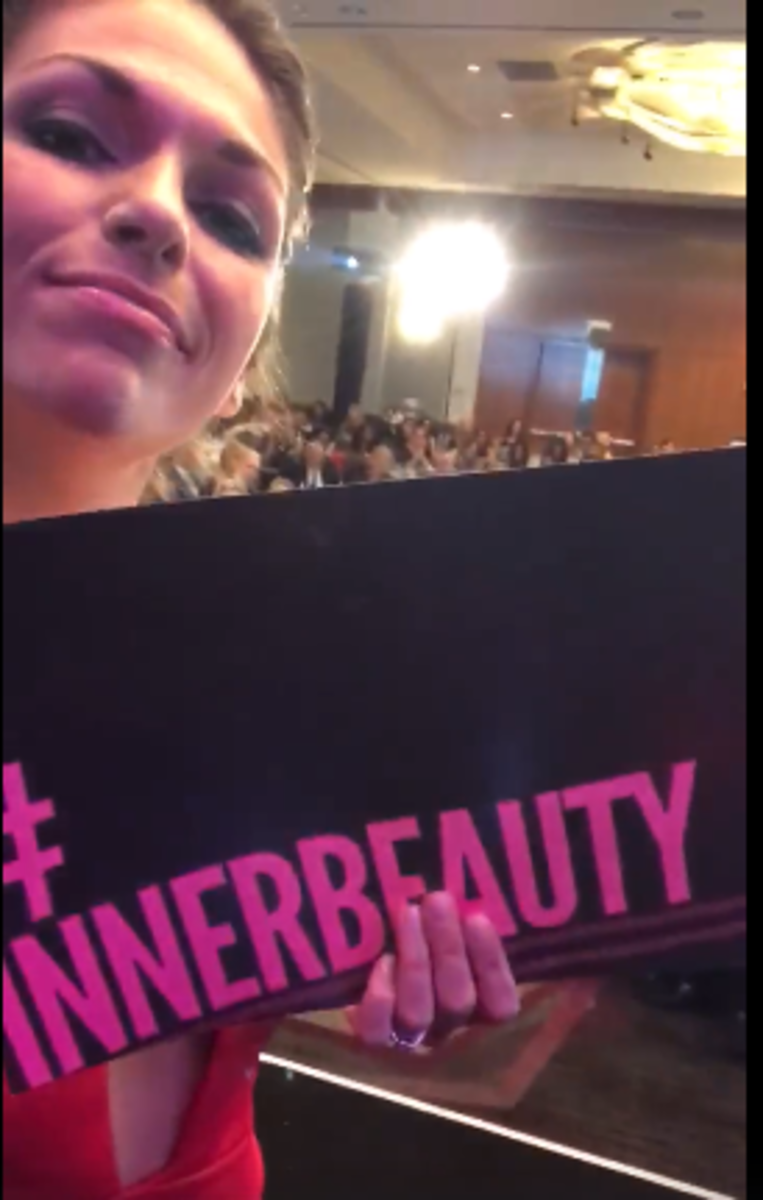 HOW TO OBSERVE INNER BEAUTY DAY
Donate to Saving Innocence to help continue their work with victims of human trafficking. Take the Inner Beauty Challenge.
"Each person taking up the challenge along with their friends, family, or anyone else they know is encouraged to give to a charitable anti-human trafficking organization of their choice. The National Human Trafficking Referral Directory of the Polaris Project is a good resource for connecting people to service providers helping victims and survivors. Polaris is a leading nonprofit, nongovernmental organization in this global fight and operates the National Human Trafficking Hotline (1-888-373-7888). Saving Innocence, a Los Angeles-based nonprofit organization well known for its work in helping victims of trafficking, has been a supporter of the #InnerBeauty Challenge from its inception. Donations can be made directly to Saving Innocence." 
See the #InnerBeauty Challenge that DeAnna Pappas Stagliano posted by clicking here.  Use #InnerBeautyDay when posting to social media.
NATIONAL INNER BEAUTY DAY HISTORY
Roma Newton, owner of 6Degrees Management, in partnership with National Day Calendar® created National Inner Beauty Day in 2016. Her goal is to celebrate the exceptional core qualities of the human spirit that we often overlook – inner beauty. 
In partnership with Saving Innocence, an organization that helps victims of human trafficking, we aspire to bring beauty and wholeness to a world that may not yet understand its own self-worth. We challenge you to join this cause and add your voice by expressing your #InnerBeauty.
Media Contact
Contact Roma Newton (roma@6dmgmt.com) for interview requests and sponsorship opportunities.
The Registrar at National Day Calendar proclaimed National Inner Beauty Day to be observed annually in 2017.