(Last Updated On: February 16, 2023)
NATIONAL COFFEE CAKE DAY
On April 7th, National Coffee Cake Day gives us a reason another reason to linger over a cup of joe. We can also break out some of our favorite recipes and deliver a heartwarming, home-baked item to a friend or two. As many bakers know, coffee cakes take very little time to make and bring a lot of satisfaction to both the baker and the receiver. 
Coffee cake is a cake intended to be eaten while enjoying a cup of coffee, maybe for breakfast or during a coffee break. They're an excellent excuse for a visit and a conversation starter.
The coffee cake itself does not contain any coffee. They are usually single-layer cakes made in square, rectangle or ring-shaped pans. Coffee cakes are often flavored with cinnamon or other spices, seeds, nuts and fruits, such as blueberries or apples. Typically they have a crumb topping or a glaze drizzle.
HOW TO OBSERVE #NationalCoffeeCakeDay
Bake a coffee cake.
Invite friends and family over to enjoy a delicious coffee cake.
Pick one up at the local bakery. Give a shout-out to the baker, too.

Use #NationalCoffeeCakeDay to post on social media.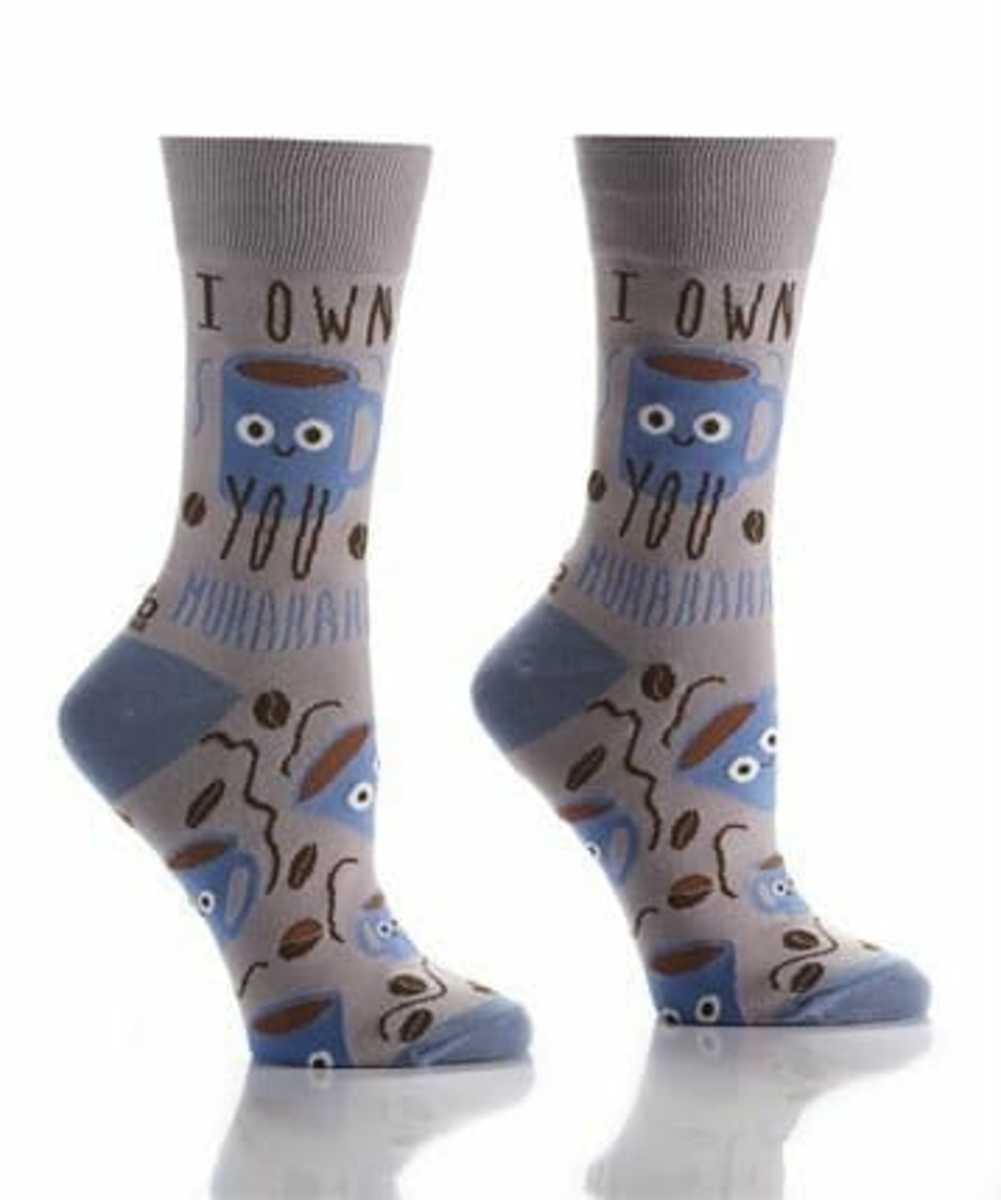 Be prepared to celebrate all coffee-related days with a pair Owned By Coffee socks. Check out other styles in our store.
NATIONAL COFFEE CAKE DAY HISTORY
National Day Calendar continues to research the origins of this delicious food holiday. 
Coffee Cake FAQ
Q. Does a coffee cake have coffee in it?
A. Coffee cake doesn't usually have coffee in it, though it can. It is usually enjoyed with coffee.
Q. What are some good flavors that go well with coffee cake?
A. Coffee cake is one of those versatile baked goods that goes well with many different flavors. Many recipes call for cinnamon, lemon, almond, or vanilla as a basic flavor. However, other flavors, like ginger, orange, cranberry and peanut butter also go well in coffee cake.