(Last Updated On: April 13, 2023)
APRIL 17, 2023 | NATIONAL HAIKU POETRY DAY | INTERNATIONAL BAT APPRECIATION DAY | NATIONAL CHEESEBALL DAY | NATIONAL CRAWFISH DAY | NATIONAL ELLIS ISLAND FAMILY HISTORY DAY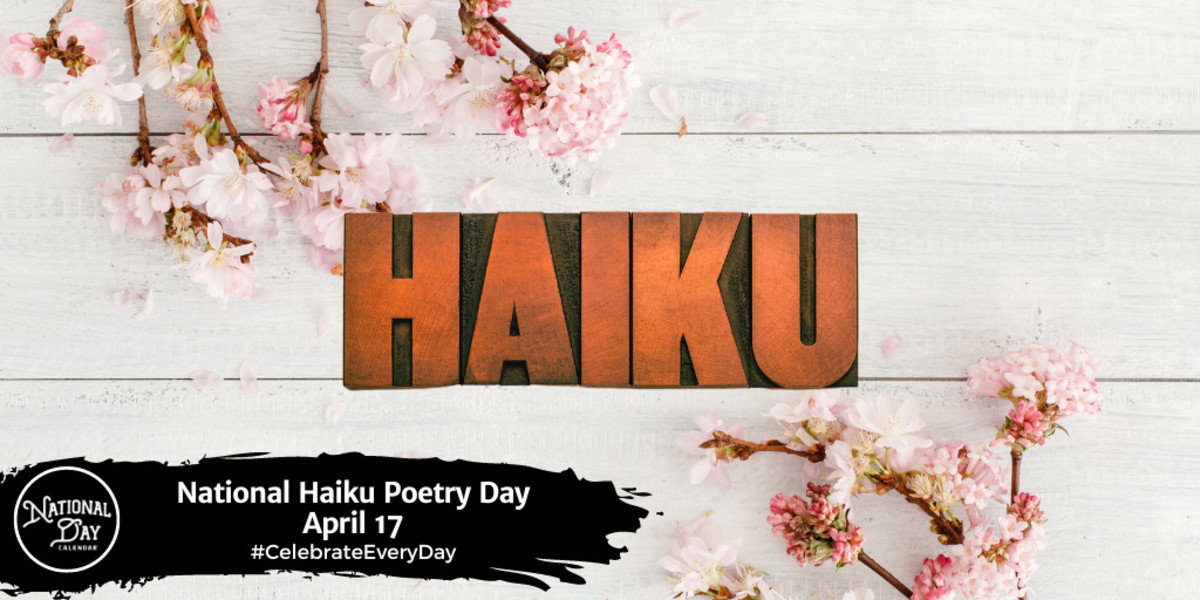 NATIONAL HAIKU POETRY DAY
Observed annually on April 17, National Haiku Poetry Day encourages all to try their hand in creativity. Haiku poetry is a form of Japanese poetry that is non-rhyming and usually consists of 3 lines with a syllable pattern of 5-7-5. Usually, an element of nature, a season, a moment of beauty, or an individual experience inspires haiku poems. Sensory language is used to capture a feeling, image, or moment. Read more…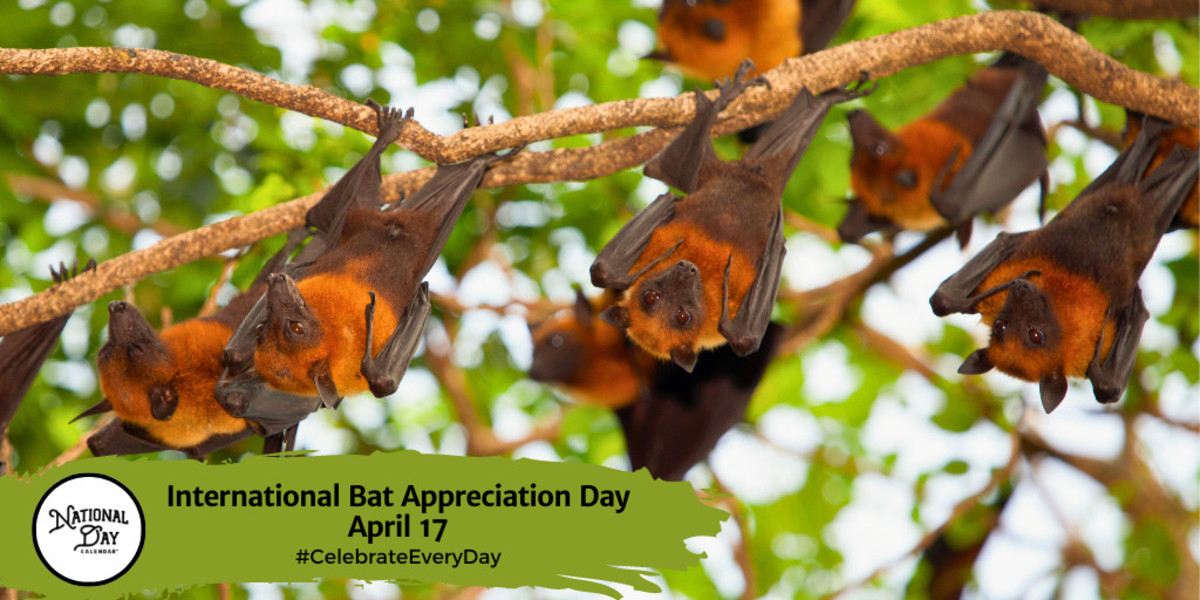 INTERNATIONAL BAT APPRECIATION DAY
Each year on April 17th, International Bat Appreciation Day reminds us of the roles bats play in our daily lives. April is also the best time of the year to observe bats, as they are now beginning to emerge from hibernation. The observance is an excellent time to learn about the role bats play in nature. Since bats are considered "insectivorous" creatures, they rid our world of many annoying insects. In one hour, a bat can eat up to 1,000 mosquitoes. Read more…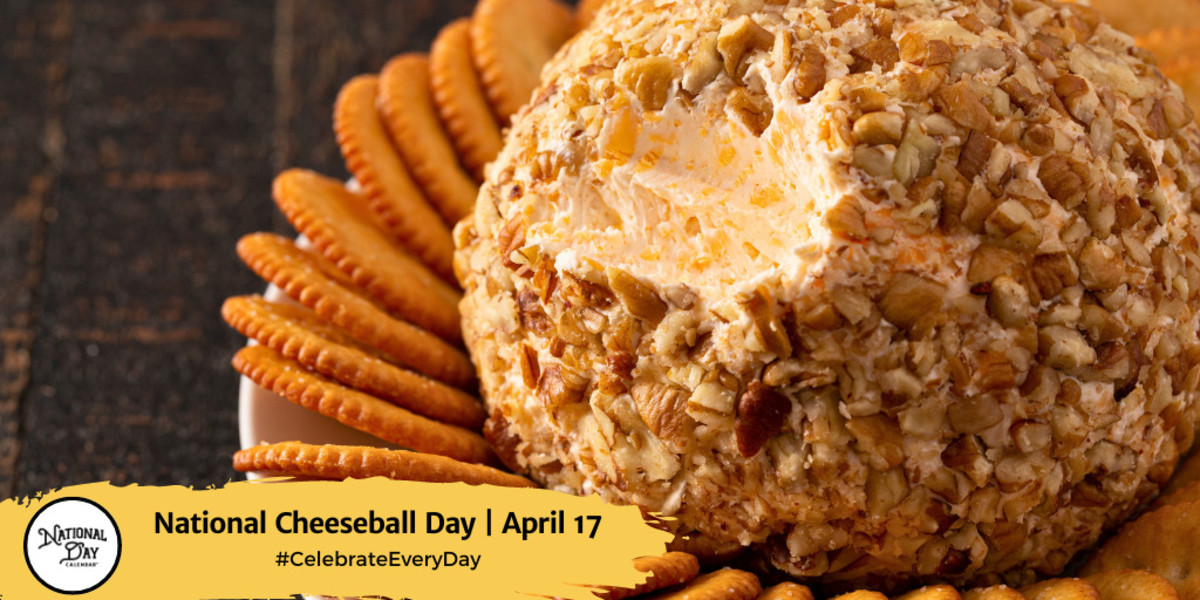 NATIONAL CHEESEBALL DAY
April 17th kicks off National Cheeseball Day and recognizes a party food that can sometimes be the centerpiece of a spread. You can choose from two ways to celebrate, too! Or plan your party and serve both! Read more…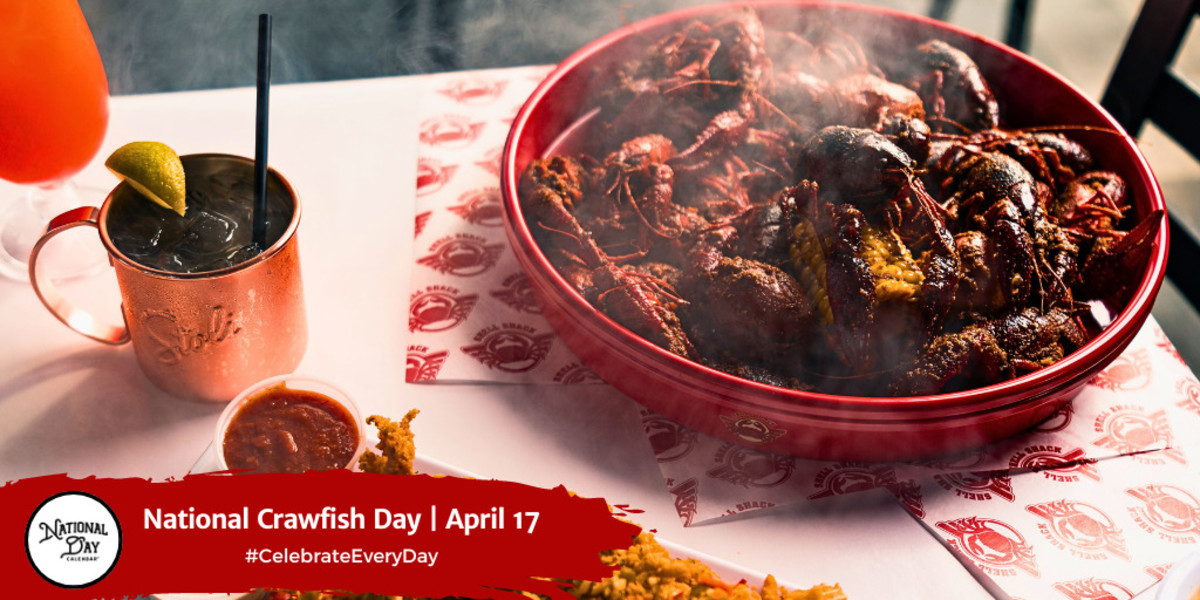 NATIONAL CRAWFISH DAY
National Crawfish Day on April 17th celebrates one of the South's most iconic foods. Each year the mudbug brings out not only a desire for newspaper-covered picnic tables but a language all its own. Read more…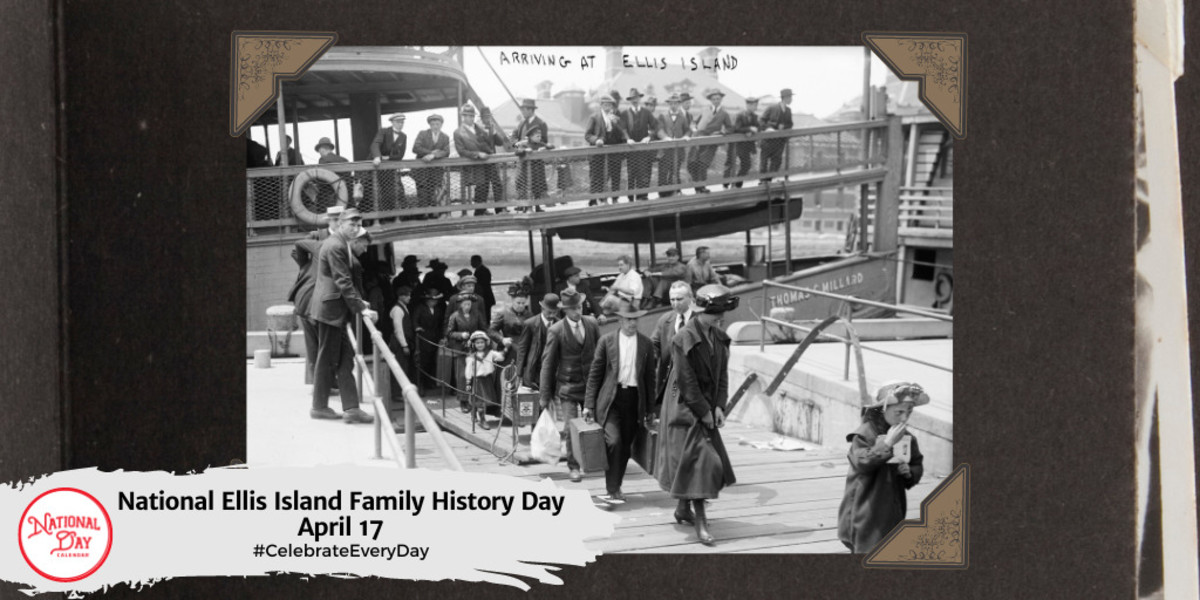 NATIONAL ELLIS ISLAND FAMILY HISTORY DAY
Each year on April 17th, National Ellis Island Family History Day encourages families to explore their ancestry and discover family who immigrated through Ellis Island. Read more…
On Deck for April 18, 2023
National Days
National Animal Crackers Day
National Columnists' Day
National Lineman Appreciation Day
Recipe of the Day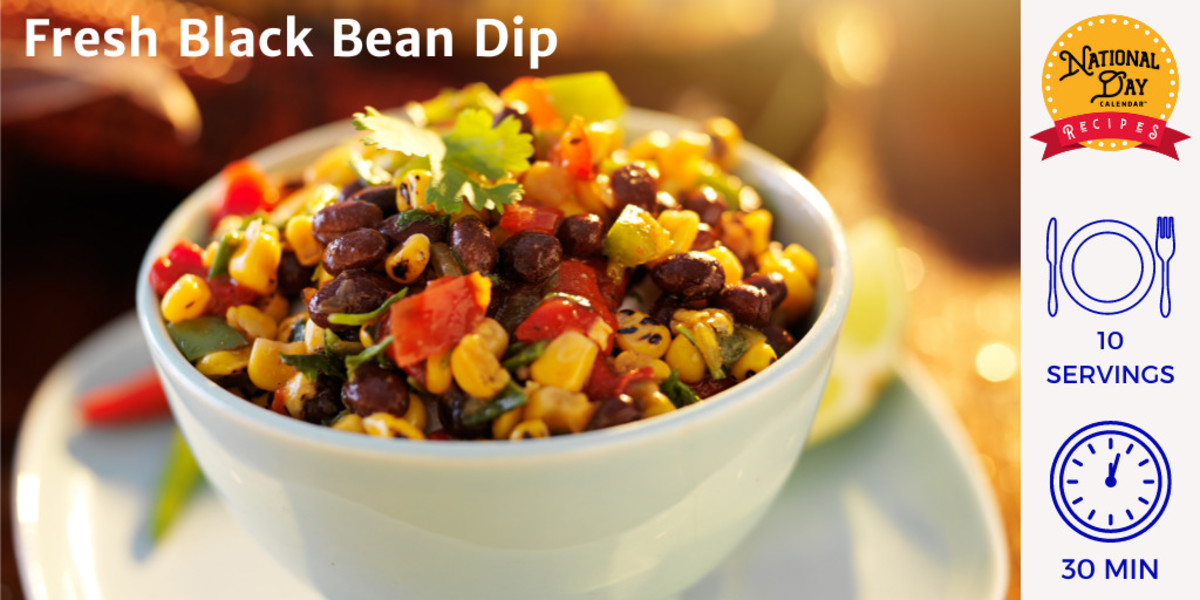 Fresh Black Bean Dip
Do you love chips and salsa for a snack? If so, then you are really going to enjoy this quick and easy Fresh Black Bean Dip recipe!
Total Prep: 30 minutes
Servings: 10
Ingredients:
1 green bell pepper, chopped
1 red or yellow bell pepper, chopped
1 can of corn, drained
1 can of black beans, drained and rinsed
1 jalapeno, finely chopped (removing seeds is optional)
4 Roma tomatoes, diced
½ cup of red onion, finely chopped
3 tablespoons of cilantro
½ garlic clove, finely chopped
½ teaspoon of cayenne pepper (1 teaspoon for additional heat)
Salt and pepper to taste
1 cup of light zesty Italian dressing
Instructions:
In a small mixing bowl, add dressing, cayenne pepper and garlic together and mix well. Set aside.
In a large mixing bowl, add the peppers, onion, jalapeno, corn tomatoes and black beans. stir gently until combined.
Drizzle Italian dressing mixture over ingredients in the large mixing bowl. Stir until all ingredients is thoroughly combined.
Chill for 1 hour to allow ingredients to absorb flavor.
Serve with tortilla chips.
April 17th Celebrated History
1907
A record 11,747 immigrants passed through Ellis Island on its busiest day ever. Isaac Asimov, Bob Hope, and Claudette Colbert are just a few of the notable people who immigrated to the United States through Ellis Island.
1964
Ford unveils the Mustang at the World's Fair in Flushing Meadows, New York. The American car manufacturer initially offered the muscle car in a hardtop and convertible.
1964
Geraldine "Jerrie" Fredritz Mock was the first woman to fly solo around the world, which she did in 1964. She flew a single-engine Cessna 180 christened the "Spirit of Columbus" and nicknamed "Charlie." The trip began March 19, 1964, in Columbus, Ohio, and ended April 17, 1964, in Columbus, Ohio
1970
The ill-fated flight of Apollo 13 ends with the safe splashdown of the command module. Inside crew members James A. Lovell, Jr., Fred W. Haise, Jr., and John L. Swigert, Jr. survive the mission but miss the opportunity to be the third crew to land on the moon due to the No.2 oxygen tank.
2011
Game of Thrones debuts on HBO. The series ran for eight seasons and is based on author George R.R. Martin's series A Song of Ice and Fire.
April 17th Celebrated Birthdays
Thornton Wilder – 1897
The best-selling novelist, Thornton Wilder, received the Pulitzer Prize three times, once for fiction and twice for drama. In 1927, his novel The Bridge of San Luis Rey became an American classic. In 1938, Wilder became the only person to win a Pulitzer Prize in both fiction and drama when his play Our Town earned him his second prize. Then in 1942, with the chronologically fractured The Skin of Our Teeth where actors play multiple roles depicting life unchanging, Wilder received his third Pulitzer Prize.
Catherine Coyne – 1907
During World War II, Coyne reported for The Boston Herald from Europe. She traveled with the 1st Army and witnessed the first meeting of the Red Army and the US Army in Torgau.
Sidney Garfield – 1906
In 1945, the American physician co-founded the healthcare system known as Kaiser Permanente.
Georges J F Kohler – 1946
In 1984, Georges J. F. Kohler won the Nobel Prize in Physiology or Medicine "for theories concerning the specificity in development and control of the immune system and the discovery of the principle for production of monoclonal antibodies."
About National Day Calendar
National Day Calendar is the original and authoritative source for fun, unusual and unique National Days! Since our humble beginnings on National Popcorn Day in 2013, we have been tracking the National Days, National Weeks, National Months, and International Days. We became the first calendar of its kind to curate the days all in one place and tell their stories, too! Here at National Day Calendar, we are on a mission to Celebrate Every Day with you! And by you, we mean families, businesses, educators, and strangers we meet on the street. There's more than one day for everyone.
At National Day Calendar, we discovered the National Days have a way of inspiring us. We're honored to tell the stories behind the days and provide you with informational ways to incorporate the National Days into your business, family, schools, and home!