(Last Updated On: November 9, 2022)
WORLD WATERCOLOR MONTH
World Watercolor Month, observed annually in July, celebrates art and creativity through the use of watercolors.
Watercolor (watercolour, aquarelle) is a beautiful medium that has captivated people around the globe for centuries. Today, artists produce amazing paintings each day. In addition, sketchers continue to popularize watercoloring as a wonderful way to add life and color to drawings of the world around them.
This monthly observance encourages people to paint with watercolor. It's also a good time to raise awareness about the importance of art and creativity everywhere. Of course, anyone can join the celebration. Whether you're a master watercolorists or a beginner, it's your time to show off your art.
Now is the time to commit to making a watercolor painting or sketch. You have all month to practice. If you're an expert, it's never a bad idea to brush up your skills. Consider adding a picnic and friends and make it a fun painting party.
HOW TO OBSERVE #WorldWatercolorMonth
Celebrate World Watercolor Month by supporting charitable art organizations near you. There are many ways to get involved, too!
Donate watercolor supplies.
Volunteer to teach art classes both virtual and in person.
Make monetary donations.
Support art education and artists in your area and around the world.
Host an auction, fundraiser, or another event to keep your local kids painting and creating.
Share your favorite watercolors.
Your help will provide much-needed support for kids in need. Visit www.worldwatercolor.com to learn more!
Show us your watercolor art by using #WorldWatercolorMonth on social media. Share it for the world to see!
WORLD WATERCOLOR MONTH HISTORY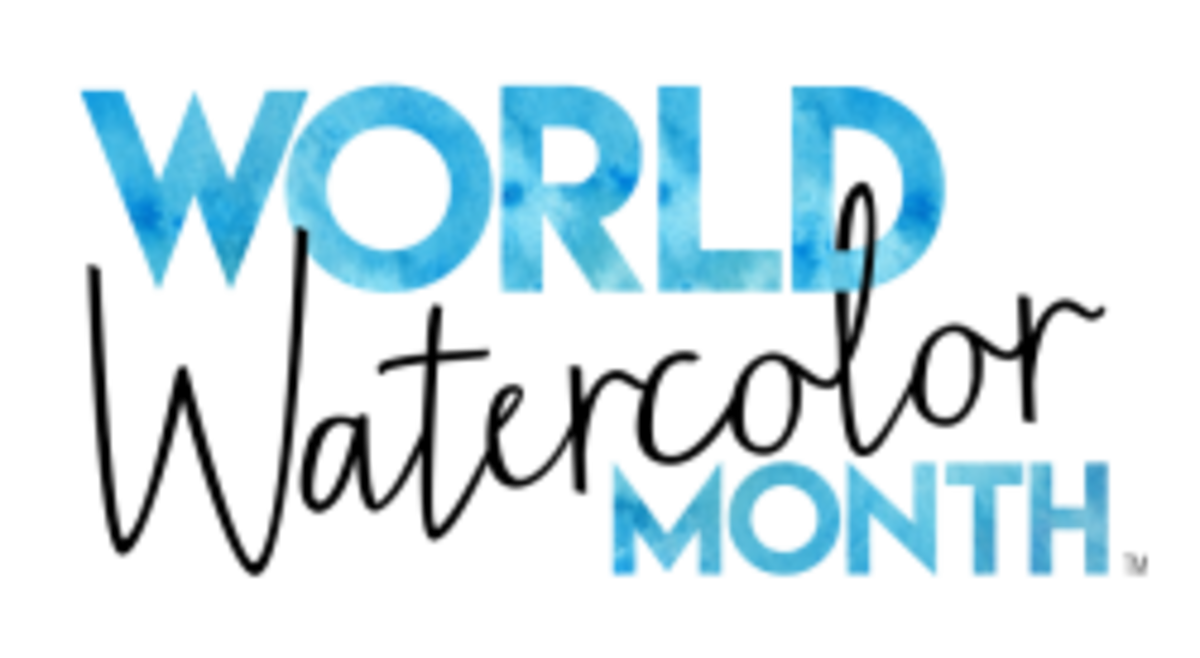 Charlie O'Shields, creator of Doodlewash®, is the founder of World Watercolor Month. His love of art led to the creation of a blog and a social artist movement that dedicates itself to promote and connect watercolor artists all over the world. Amazingly, the blog features hundreds of artists sketching and painting with watercolor on all seven continents. According to Charlie, "There's something magical about watercolor, and it's my passion to bring all types of watercolor artists together to celebrate each other's work and the medium we all love!"
The Registrar at National Day Calendar proclaimed World Watercolor Month to be observed annually beginning in 2016.