(Last Updated On: November 8, 2022)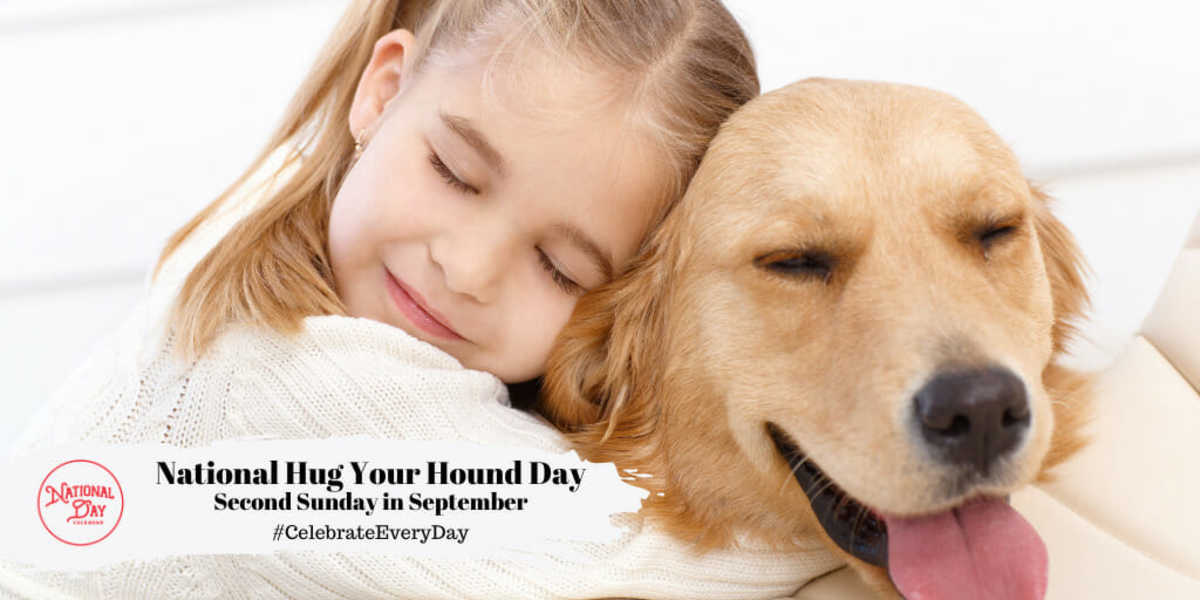 NATIONAL HUG YOUR HOUND DAY
On the second Sunday in September, National Hug Your Hound Day dedicates a furry hug to our canine companions. All day long, be sure to give your pooch your full attention. Even spend the day much the way your dog spends it.
#NationalHugYourHoundDay
The idea of Hug Your Hound Day is about observing your dog (from his point of view). That means, explore your dog's world from his perspective. Investigate his environment and habits. You may discover some hazards as you roam around the house or yard. For example, you might find broken chew toys that have become choking risks. Perhaps your fur baby leads you to realize he has access to toxic chemicals.
Look for items or places that put your forever friend in danger. Place childproof locks on cabinets. Discard or repair any broken items. Our yards can be surprisingly risky, too. Check for toxic plants or holes in the fencing. 
Not only will your pup enjoy the companionship, but he will also be safer for all your exploring, too.
HOW TO OBSERVE HUG YOUR HOUND DAY
Spend a little extra time with your pups. Get down to their level. Make sure their environment and the places you take them are warm, comforting, inviting and safe. Oh yeah, and give your hounds some hugs! Use #NationalHugYourHoundDay to post on social media.
NATIONAL HUG YOUR HOUND DAY HISTORY
Ami Moore, an author, and canine behaviorist, created National Hug Your Hound Day. Her desire is to make America more pup-friendly, as it is in Europe. She would like for our dogs to be accepted in more places. Examples provided include taxis, malls, and restaurants. She encourages the appreciation of the companionship and value our dogs give us emotionally and physically. 
DATES:
11 September 2022
10 September 2023
8 September 2024
14 September 2025
13 September 2026
12 September 2027
10 September 2028
9 September 2029
8 September 2030
14 September 2031