Sport
NATIONAL GET UP DAY - February 1
NATIONAL GET UP DAY
National Get Up Day on February 1st offers an opportunity to share inspiring stories of perseverance. The day reminds us to pick ourselves up when we've fallen and given it (whatever it may be) another go!
February 1st marks the official end of National Skating Month (January) when rinks across the country bring communities together to experience skating's joys and benefits. One of the first lessons every figure skater learns is how to fall and to get back up. This day is not just about skating, though. It is about celebrating that Get Up spirit that applies to every aspect of life. The day inspires others through stories, pictures, videos, and social media.
More importantly, February 1st reminds all of us to Get Up when we stumble. We never know when our efforts to seek a goal or overcome an obstacle will encourage another to do the same. Whether you find inspiration on or off the ice, in a classroom, through a co-worker, or in your own neighborhood, share your Get Up story on National Get Up Day!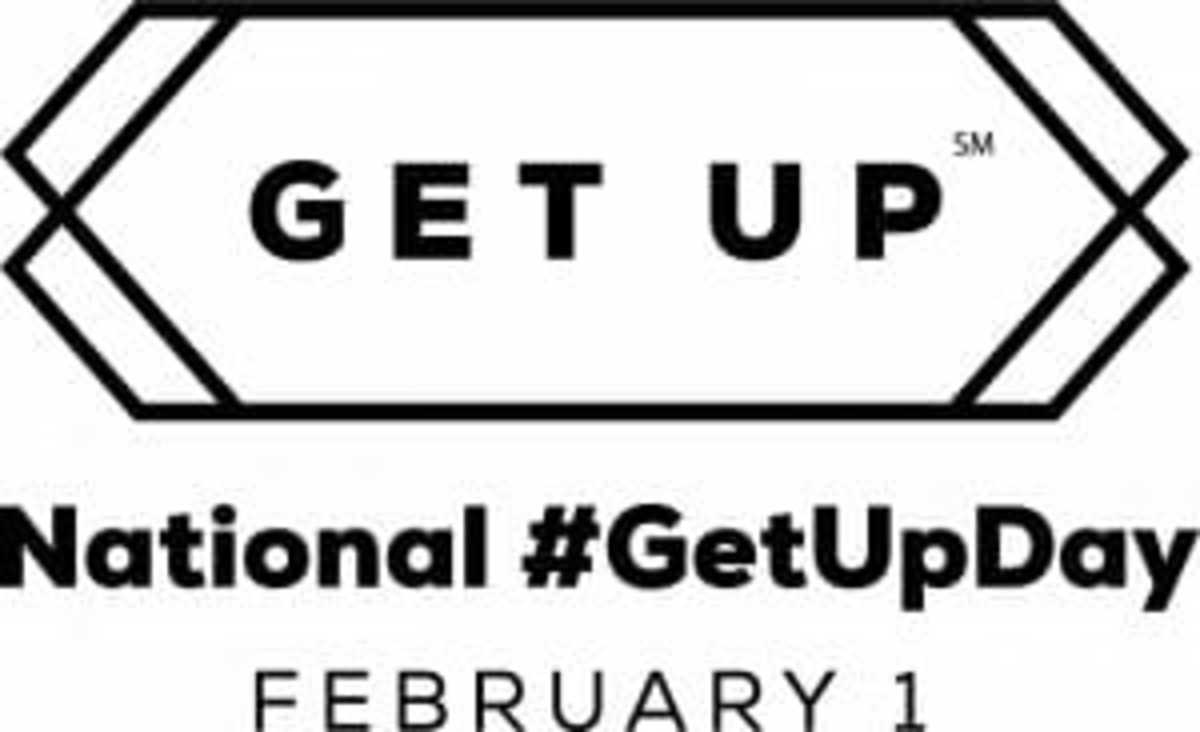 HOW TO OBSERVE #GETUPDAY
Encourage someone you know. Rarely does anyone celebrate the failures. Yet, every time we Get Up and try again, we stand on a mountain of failures. It is how we learn and reach for our goals. So, share the moments you Get Up and persevere. Keep moving forward and upward. What makes you Get Up? Share your inspiration by using #GetUpDay on social media.
Educators and Families, visit the National Day Calendar Classroom for projects and ideas to help you Celebrate Every Day!
NATIONAL GET UP DAY HISTORY

U.S. Figure Skating founded National Get Up Day on February 1, 2017, to provide a platform to celebrate Get Up stories in communities around the country and urge others to Get Up. As part of the inaugural celebration, the world was encouraged to share Get Up stories one week before the Opening Ceremony of the 2018 Olympic Winter Games in PyeongChang, South Korea.
In 2017, the Registrar at National Day Calendar® proclaimed the observance to be celebrated on February 1st, annually.


There are over 1,500 national days. Don't miss a single one. Celebrate Every Day® with National Day Calendar®!