(Last Updated On: November 8, 2022)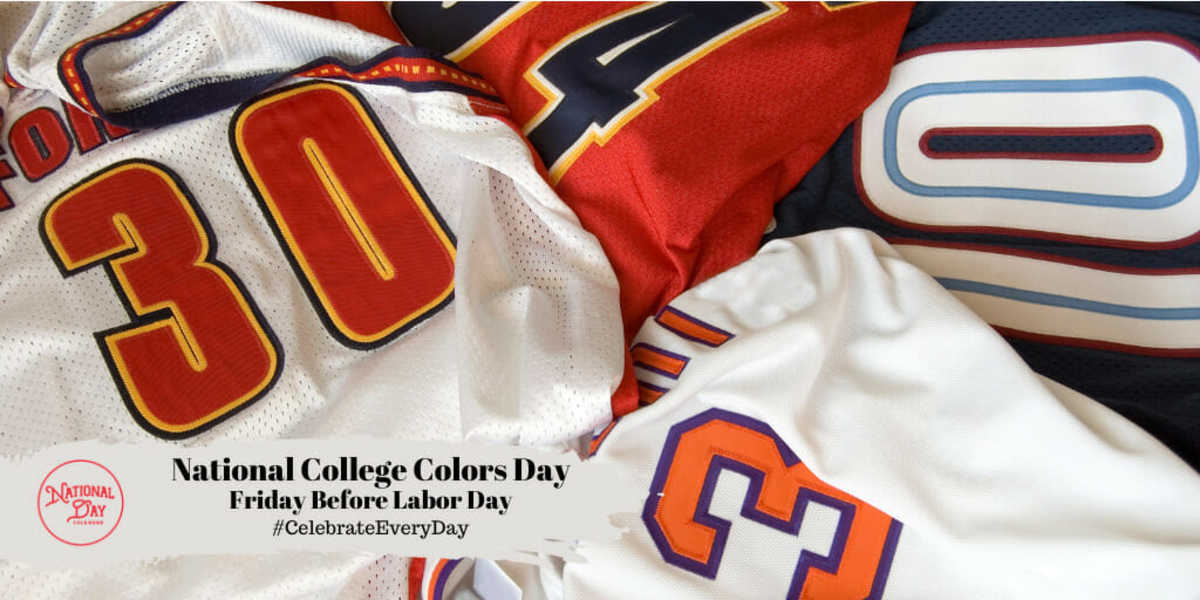 NATIONAL COLLEGE COLORS DAY
On the Friday before Labor Day, National College Colors Day encourages everyone to display their team spirit. Across the United States students, parents, family, fans, and alumni will be wearing their team colors. Be sure you're celebrating by wearing your college team's colors and apparel.
#CollegeColorsDay
Team spirit has long been a foundation of cheering athletes to victory. Wearing the colors of the school as well as singing the school song goes along with the energy of the day. Not only does it bring back memories, but it carries on traditions. Sometimes, these traditions run deep, too. 
When is Labor Day?
Support your team and show your team spirit by wearing your college colors to the game or while watching it on TV. Rally the fans and show your team you know they will go for the win! Tailgating and pregame revelry are all part of the enjoyment of the season. Many alumni enjoy share memories of games from years past, especially the close ones, win or lose.
HOW TO OBSERVE COLLEGE COLORS DAY
Wear your college colors; share your stories. Tailgate or have a party at home before the big game. Take a tour of your alma mater. Use #CollegeColorsDay to post on social media and spread the word.
NATIONAL COLLEGE COLORS DAY HISTORY
The College Licensing Company founded College Colors Day in 2004
DATES:
2 September 2022
1 September 2023
30 August 2024
29 August 2025
4 September 2026
3 September 2027
1 September 2028
3 September 2029