(Last Updated On: December 19, 2022)
DECEMBER 23, 2022 | FESTIVUS | NATIONAL PFEFFERNUSSE DAY | NATIONAL ROOTS DAY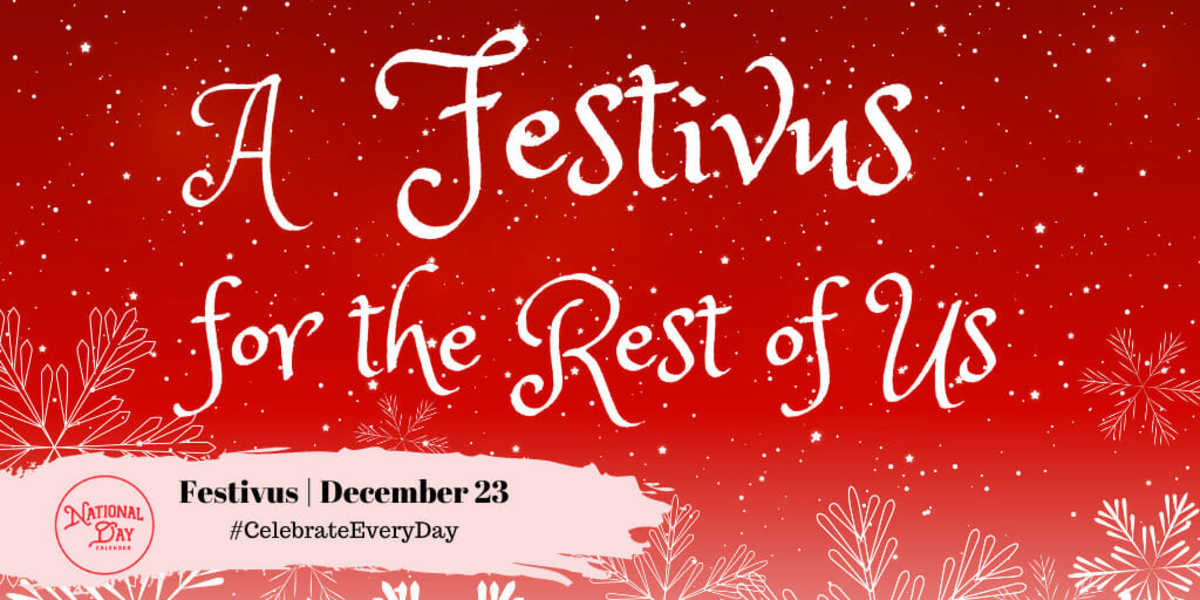 FESTIVUS
Each year on December 23rd, Festivus commemorates a holiday episode of the television comedy, Seinfeld. In 1997, the popular television comedy brought Festivus to the masses when Frank Costanza (played by Jerry Stiller) explains he invented the holiday in response to the commercialism of Christmas. Its slogan is "A Festivus for the rest of us." Read more…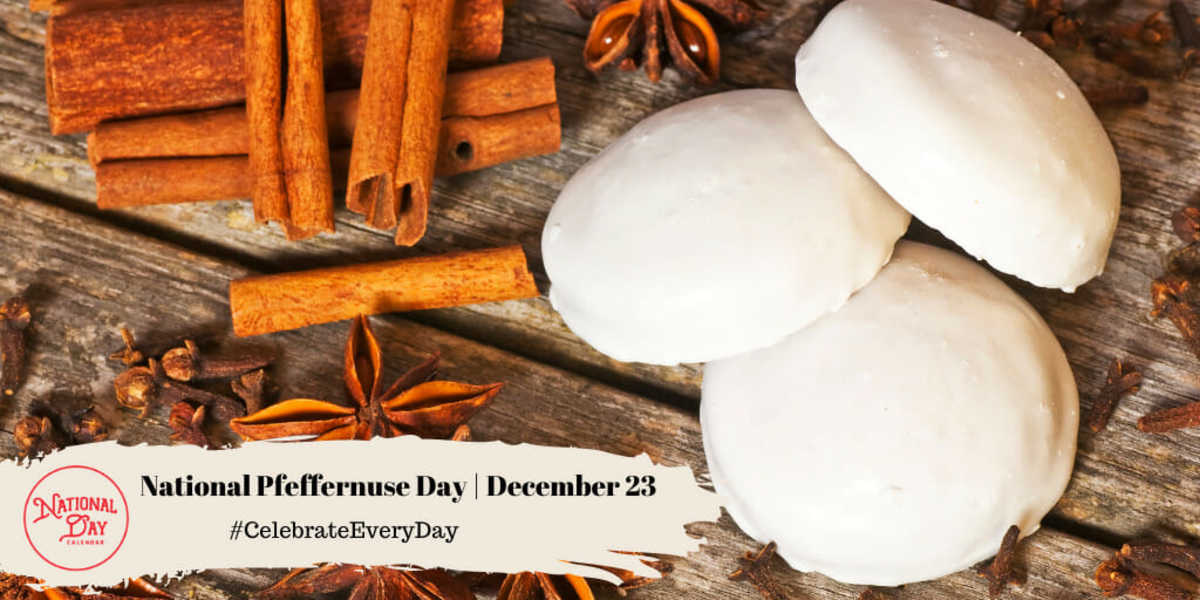 NATIONAL PFEFFERNUSSE DAY
December 23rd is reserved for National Pfeffernuse Day, a German spice cookie. Very popular around the holidays, pfeffernüsse are fluffy cookies made with ground nuts and spices and covered in powdered sugar. Read more…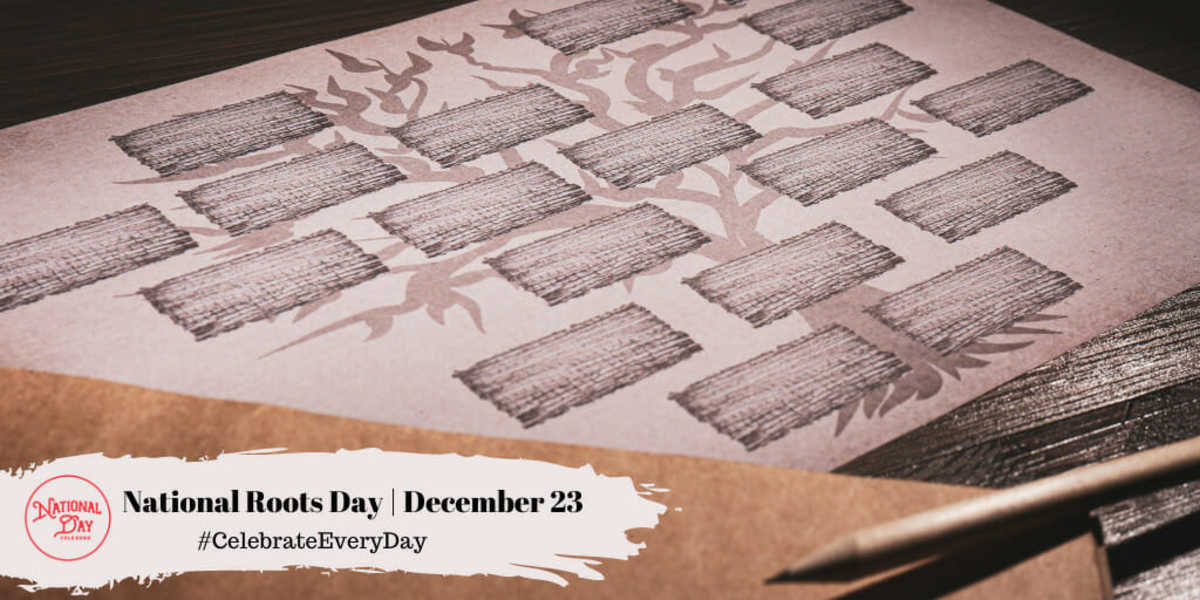 NATIONAL ROOTS DAY
National Roots Day on December 23rd encourages families to delve into their family history, heritage, and ancestry. Read more…
On Deck for December 24, 2022
National Days
CHRISTMAS EVE
NATIONAL EGGNOG DAY
International Days
CHRISTMAS EVE
Recipe of the Day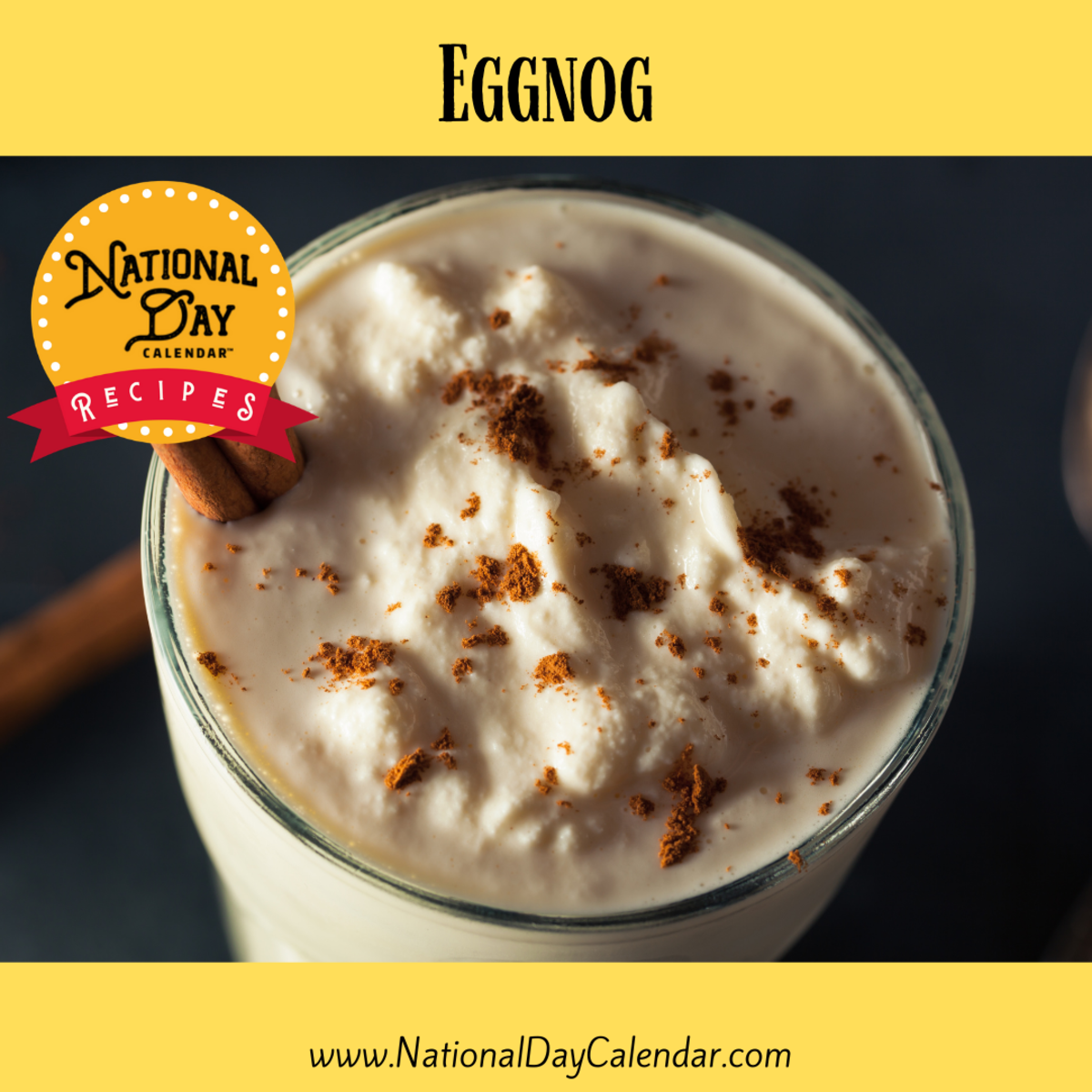 Name: Eggnog
Prep: 15 minutes
Cook: 10 minutes
Total Prep: 25 minutes
Servings: 6
Ingredients:
6 large eggs
1/2 cup granulated sugar
1 cup heavy whipped cream
2 cups milk
1/2 tsp ground nutmeg
pinch of ground cloves
pinch of salt
1/4 teaspoon vanilla extract
2 Tbsp rum (optional)
2 Tbsp Bourbon (optional)
freshly whipped cream
ground cinnamon
ground nutmeg
Instructions:
In a medium bowl, whisk egg yolks until they become lighter in color. Add sugar a spoonful at a time, whisking as you go. Whisk until light and fluffy.
In a medium saucepan, combine milk, cream, nutmeg, cloves, and salt. Bring to a simmer over medium-high heat, stirring frequently.
Temper the eggs by slowly ladling about 1/4 of the hot milk mixture into the egg mixture. Whisk constantly. Once incorporated, pour the egg mixture into the saucepan.
Return the saucepan to the stove and heat the mixture until slightly thickened. Whisk constantly.
Remove from heat. Add vanilla extract, rum, and Bourbon.
Pour eggnog into a serving container or storage container. Cover and chill in the refrigerator.
Serve with whipped cream and dust with cinnamon and nutmeg.
December 23rd Celebrated History
1923
The Sentinel newspaper of Troy, New York anonymously publishes the poem "A Visit from St. Nicholas." In 1944, at his children's insistence, Clement Moore steps forward as the author of the poem. He had written it on Christmas Eve in 1922 for his children. Since then, the poem has defined the world's idea of Santa Claus, his spirit, and even his reindeer.
1913
President Woodrow Wilson signs the Federal Reserve Act creating the Federal Reserve System.
1968
The three-person crew of the Apollo 8 spacecraft mission became the first people to orbit the moon. Commander Frank Borman, Command Module Pilot James Lovell, and Lunar Module Pilot William Anders spent six days in space.
1970
Construction of the World Trade Center's North Tower reaches its pinnacle making it the tallest building in the world until the Sears Tower in Chicago overtakes it in 1973.
1990
Green Card premieres in Los Angeles and New York City. The dramedy starring Gerard Depardieu and Andie MacDowell tells the story of a marriage of convenience. Two strangers marry so the Frenchman can stay in the United States, but it turns into something more. Peter Weir directs the Golden Globe-winning film.
December 23rd Celebrated ) Birthdays 
Joseph Smith – 1805
In 1827, after reportedly being visited by an angel, Smith translated a manuscript known today as the Book of Mormon. He would organize The Church of Jesus Christ of Latter-day Saints and lead many followers across the country to a settlement in Nauvoo, IL. A mob would kill Smith and his brother on June 27, 1844.
Madam C.J. Walker – 1867
Born Sarah Breedlove, the American innovator and businesswoman became the first Black millionaire in the United States. She launched a line of hair care products and a sales method that employed thousands of women.
Anna Jane Harrison – 1912
In 1978, the American Chemical Society elected Harrison as their first woman president. Harrison had spent the previous 41 years as a researcher and educator with several colleges and worked for the National Defense Research Council and Corning Glass Works.
Bob Kahn – 1939
The electrical engineer's contributions to computer technology include communication protocols essential to the Internet. President Bill Clinton awarded the National Medal of Technology to Kahn and Vinton Cerf in 1997 for founding and developing the Internet. Kahn was also presented the Presidential Medal of Freedom in 2005 by President George Bush.
Eddie Vedder – 1964
Since 1990, the musician has served as Pearl Jam's lead vocalist.
About National Day Calendar
National Day Calendar is the original and authoritative source for fun, unusual and unique National Days! Since our humble beginnings on National Popcorn Day in 2013, we have been tracking the National Days, National Weeks, National Months, and International Days. We became the first calendar of its kind to curate the days all in one place and tell their stories, too! Here at National Day Calendar, we are on a mission to Celebrate Every Day with you! And by you, we mean families, businesses, educators, and strangers we meet on the street. There's more than one day for everyone.
At National Day Calendar, we discovered the National Days have a way of inspiring us. We're honored to tell the stories behind the days and provide you with informational ways to incorporate the National Days into your business, family, schools, and home!