(Last Updated On: December 19, 2022)
DECEMBER 21, 2022 | WINTER SOLSTICE | HUMBUG DAY | ANNE & SAMANTHA DAY | CROSSWORD PUZZLE DAY | NATIONAL FLASHLIGHT DAY | NATIONAL FRENCH FRIED SHRIMP DAY | NATIONAL HOMELESS PERSONS' REMEMBRANCE DAY | PHILEAS FOGG WIN A WAGER DAY | NATIONAL MAINE DAY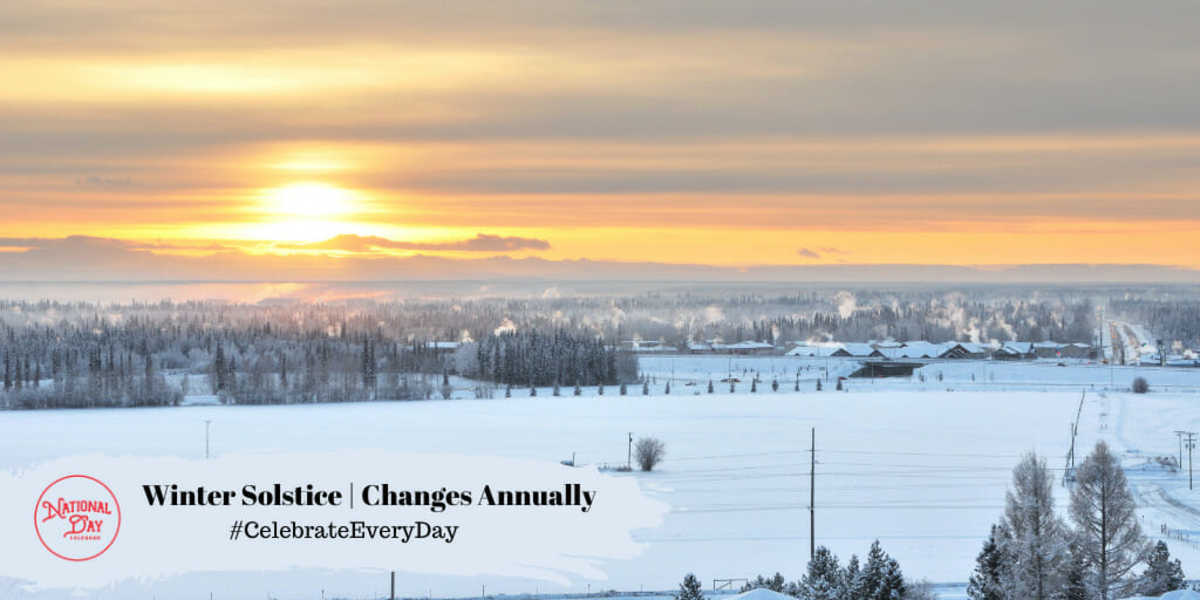 WINTER SOLSTICE
The winter solstice is the shortest day and longest night of the year in the Northern Hemisphere. It occurs annually between December 20th and December 23rd. Read more…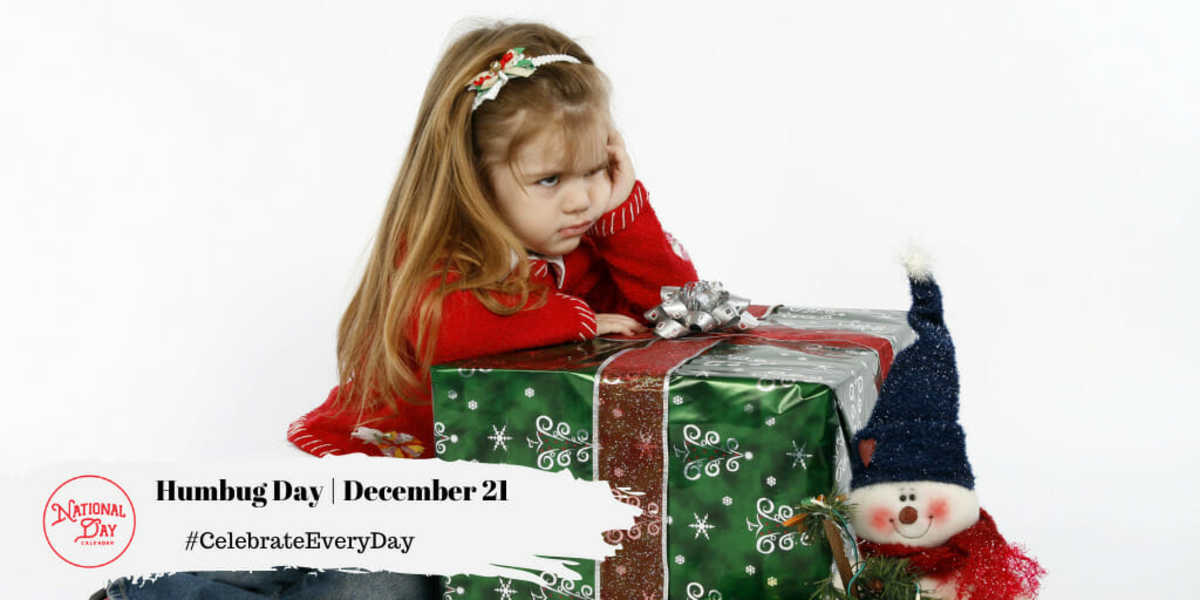 HUMBUG DAY
Humbug Day on December 21st recognizes the Ebenezers, the Scrooges, grinches, and curmudgeons who suck the joy out of the holiday season. Read more…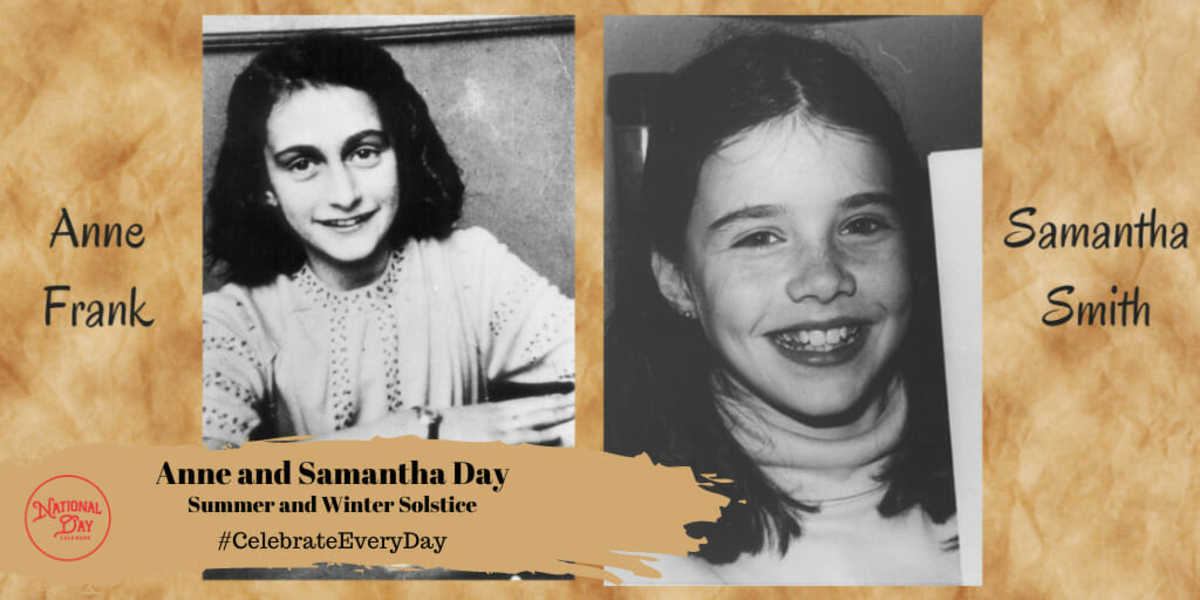 ANNE AND SAMANTHA DAY
Celebrated bi-annually on the summer solstice and the winter solstice, Anne and Samantha Day honors Anne Frank and Samantha Smith. Read more…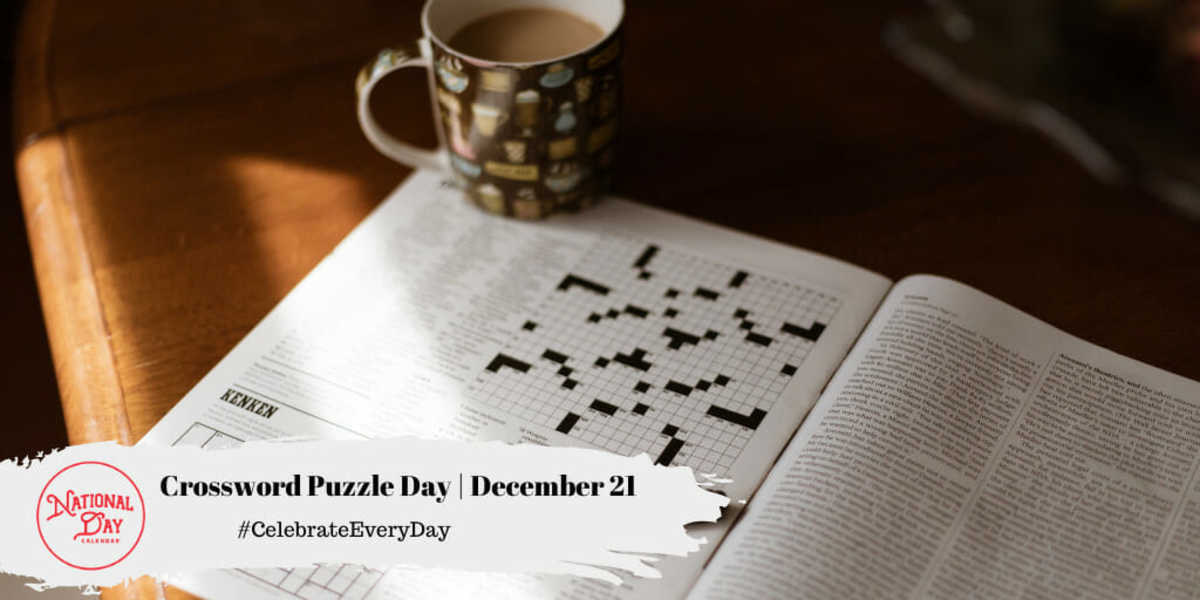 CROSSWORD PUZZLE DAY
Crossword Puzzle Day on December 21st commemorates the birth of a challenging word game enjoyed by millions worldwide.  Read more…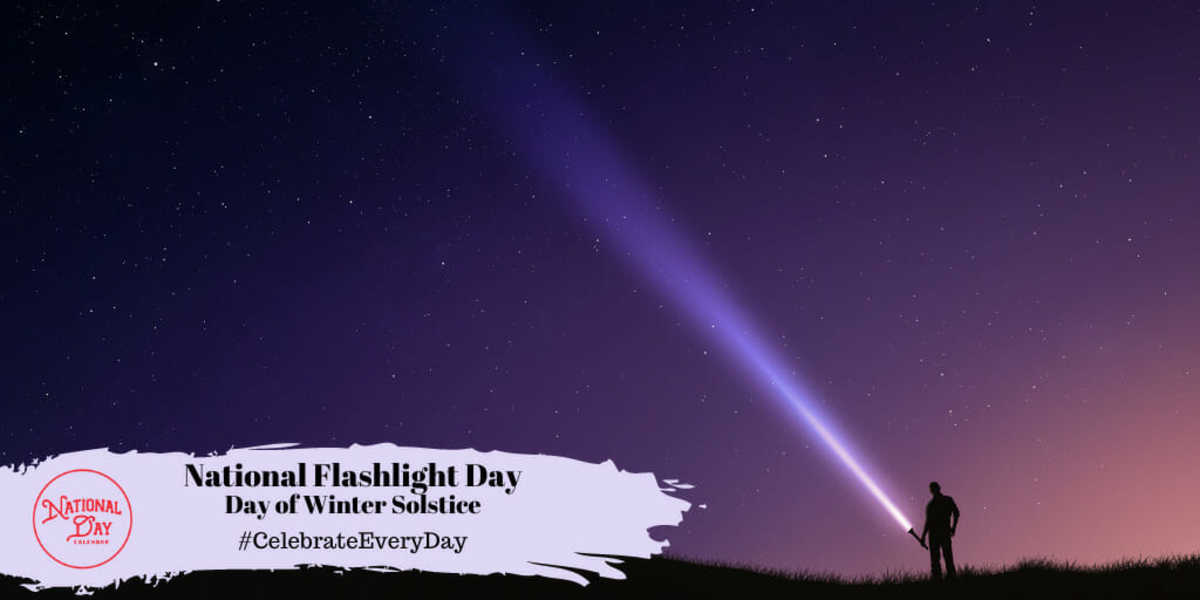 NATIONAL FLASHLIGHT DAY
National Flashlight Day, on the same day as Winter Solstice, reminds us to turn on some lights during the shortest day of the year. Read more…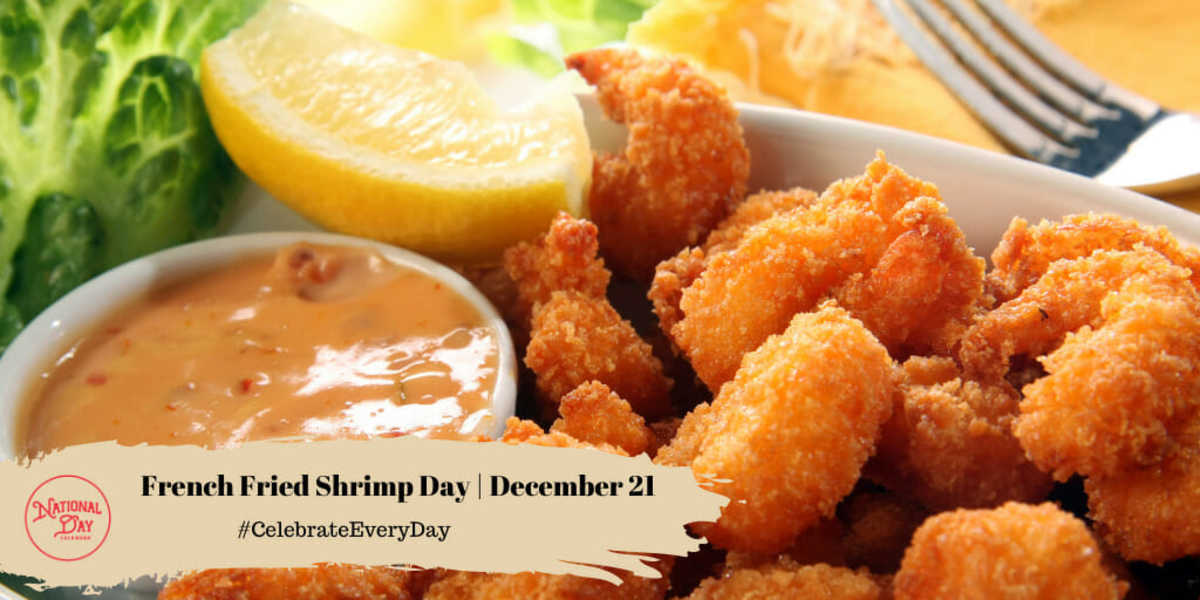 NATIONAL FRENCH FRIED SHRIMP DAY
On December 21st, seafood lovers celebrate National French Fried Shrimp Day. Enjoyed all year long, this delicious dish delights many across the country. Read more…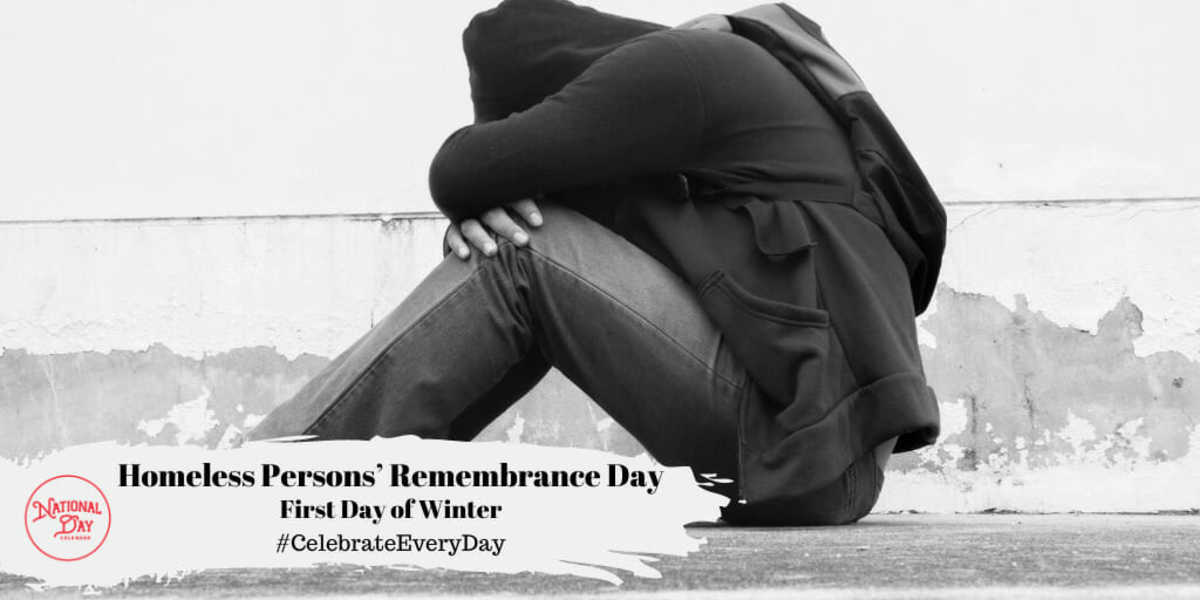 NATIONAL HOMELESS PERSONS' REMEMBRANCE DAY
National Homeless Persons' Remembrance Day on the first day of winter remembers those in the homeless community who have died the previous year. The day reminds us to honor them and remember the life they lived.  Read more…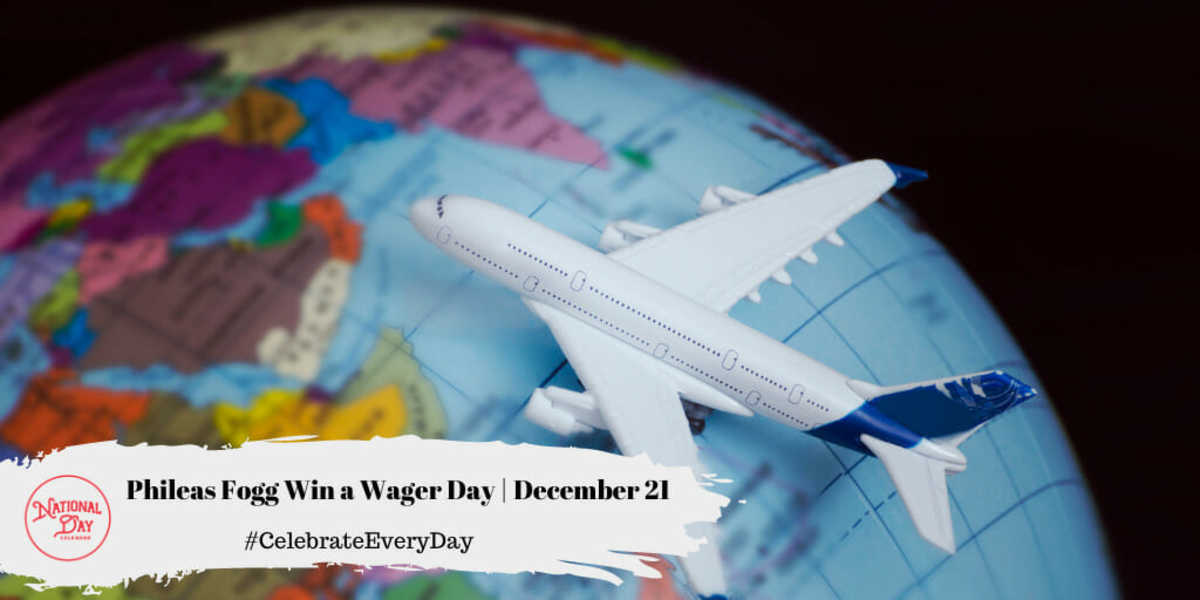 PHILEAS FOGG WIN A WAGER DAY
Phileas Fogg Win a Wager Day on December 21st commemorates a date in fictional history. In the classic novel, Around the World in 80 Days by French Novelist, Jules Verne, December 21st is the date the illustrious main character Phileas Fogg must complete his challenge to win a wager of £20,000. Read more…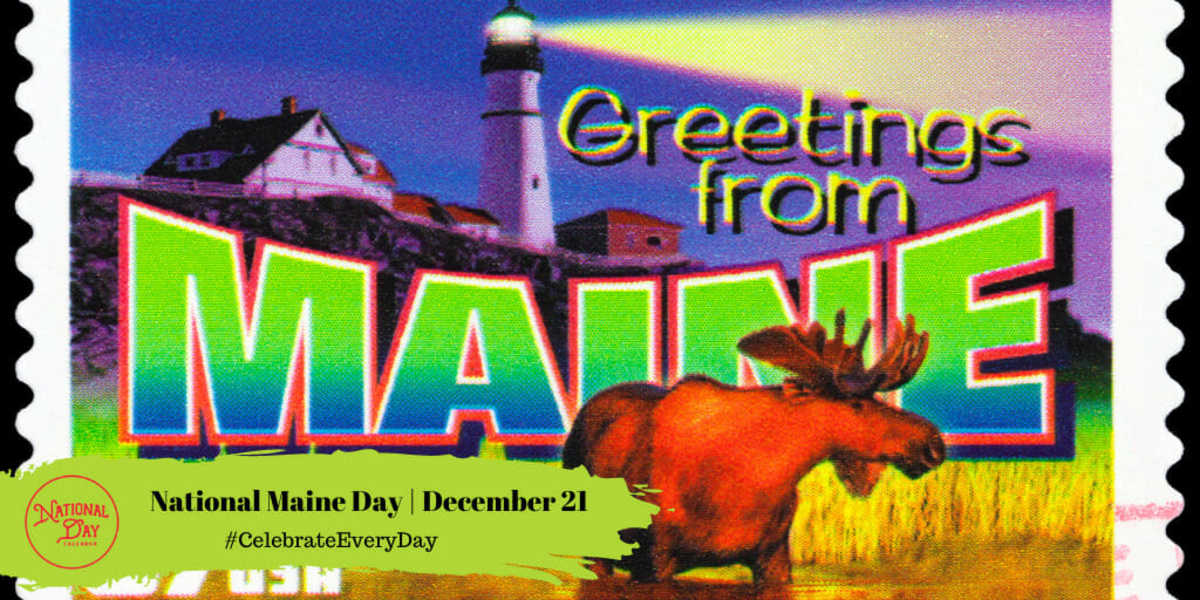 NATIONAL MAINE DAY
On December 21st, National Maine Day recognizes the 23rd state to join the union and the most eastern one, too! Read more…
On Deck for December 22, 2022
National Days
NATIONAL DATE NUT BREAD DAY
FOREFATHERS' DAY
NATIONAL RE-GIFTING DAY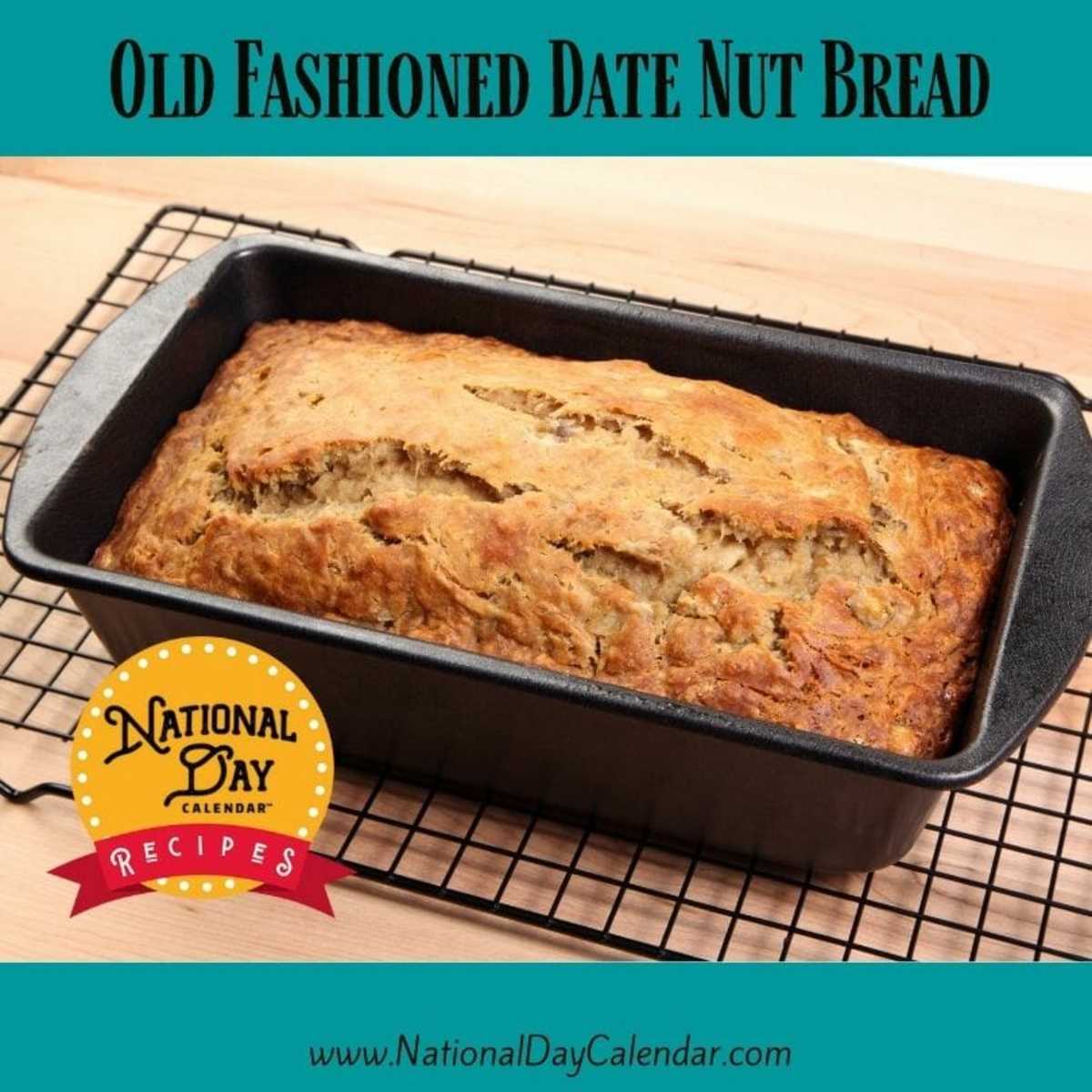 Name: Old Fashioned Date Nut Bread
Prep: 30 minutes
Cook: 50 minutes
Total Prep: 1 hour 20 minutes
Servings: 1 loaf
Ingredients:
3/4 cup chopped dates
1/2 cup chopped walnuts
1/2 teaspoon baking soda
1/4 teaspoon salt
3 tablespoons shortening
3/4 cup boiling water
2 eggs, beaten
1 cup sugar
1 1/2 cup flour
Instructions:
Mix dates, nuts, soda, and salt in a medium bowl. Add shortening and boiling water. Stir until shortening melts. Let stand 20 minutes. Add eggs and vanilla. Mix well. Add sugar and flour gradually. Stir until well incorporated.
Bake in a 350°F oven for 50 minutes or until a toothpick inserted into the center comes out clean.
Cool for 10 minutes before removing to a wire rack to cool completely.
Let stand, wrapped for 24 hours or longer before slicing.
December 21st Celebrated History
1913
The New York World newspaper published the first crossword puzzle. Journalist Arthur Wynne of Liverpool, England created the word game they published that day.
1937
Walt Disney released the first full length animated film, Snow White and the Seven Dwarfs.
1968
Apollo 8 launches from Cape Kennedy off the coast of Florida with crew members Frank Borman, Jim Lovell, and Bill Anders in the first mission to orbit the Moon.
2015
SpaceX completes its first successful vertical ground landing with its Falcon-9 rocket.
December 21st Celebrated Birthdays
Laurence M. Klauber – 1883
The former engineer and inventor's interest in snakes led to a career as a herpetologist – a zoologist specializing in reptiles and amphibians. He contributed numerous specimens to the San Diego Natural History Museum, joined the board of the San Diego Zoo's Zoological Society's Board of Trustees, and wrote the authoritative Rattlesnakes: Their Habits, Life Histories, and Influence on Mankind.
Josh Gibson – 1911
The power hitter of the Negro Baseball League, Gibson led the league in homers for 10 consecutive seasons. In 1972, the catcher was elected to the Baseball Hall of Fame.
Paul Winchell – 1922
As a ventriloquist and comedian, Winchell created a career by making voices. Some of his credits include Tigger in many of Disney's animated Winnie-The-Pooh television series, Mr. Owl in the 1969 Tootsie Pop commercial, and Gargamel in the Smurfs.
https://www.youtube.com/embed/KQQ19VfU2TA
Samuel L. Jackson – 1948
The incredible filmography of actor and producer Samuel L. Jackson spans three decades. From Pulp Fiction and the Avengers movies to Coach Carter and Shaft, Jackson has received both popular and critical acclaim around the world.
Chris Evert – 1954
The world champion tennis player won 18 Grand Slam singles titles and was inducted into the International Tennis Hall of Fame in 1995.
About National Day Calendar
National Day Calendar is the original and authoritative source for fun, unusual and unique National Days! Since our humble beginnings on National Popcorn Day in 2013, we have been tracking the National Days, National Weeks, National Months, and International Days. We became the first calendar of its kind to curate the days all in one place and tell their stories, too! Here at National Day Calendar, we are on a mission to Celebrate Every Day with you! And by you, we mean families, businesses, educators, and strangers we meet on the street. There's more than one day for everyone.
At National Day Calendar, we discovered the National Days have a way of inspiring us. We're honored to tell the stories behind the days and provide you with informational ways to incorporate the National Days into your business, family, schools, and home!