(Last Updated On: November 9, 2022)
NATIONAL PERSONAL SPACE DAY
National Personal Space Day on November 30th promotes kindness toward sensitivities and supports healing and self-protection by recognizing everyone's right to decide when and how to be touched.
Touch can hurt. Many Bacteria and viruses can harm.
The day provides an opportunity to be aware of a person's unspoken need for space or a gentler and welcomed touch. When you see someone wearing the peach symbol, forgo the handshake or hug and offer a smile and another way to show you care.
National Personal Space Day encourages the use of the effective symbol to essentially say, "I need a little extra space today," without awkwardness or hurt feelings. The Peach symbol kindly raises the voice of the wearer. The mission is working to change the way people show they care. After all, we are challenged in the 21st century, at a very reflective time regarding our personal space. It is also a time to allow us more understanding regarding the boundaries of others.
Everyone has a story to tell of a time in their lives when they suffered from well-intentioned but unwelcome touch or closeness: whether they are healing or are challenged within a crowded work environment, are grieving, receiving chemotherapy, or simply needing more space to help protect them from harmful bacteria, viruses or other sensitivities.
HOW TO OBSERVE #PersonalSpaceDay
Share your story
We want to hear your story.


Do others intrude on your personal space?
Are you or someone you love immunocompromised?
Do you suffer from a chronic pain condition, anxiety, or another condition that makes touch painful?
Do you fear touch from exposure to harmful bacteria or viruses?
Are you a family bonding with your new wee one?
Does someone in your family need a safe space?
Are you a caregiver for someone who needs to avoid touch?
Are you looking for a way to explain personal space to children?
Share your story on our Give Space Facebook page. Tweet or IG a picture, too! We would love to hear from you and yours.
How can Give Space help?

We support personal space interactive education with our children's book, "What Do I Do With My Hugs?". It will give them a gift of a lifetime – to protect their space while teaching empathy for the space of others
The Peach symbol is on each product to signal your need for personal space. Merchandise can be found at www.givespacepeach.com for you or as a gift for a friend or your local school or church
Reach out to us on the website for signage or wholesale needs
Media, please contact Frank Groff @ frank@frankgroffinc.com or Carol Winner at carol@givespacepeach.com

Show you care in new ways:

Cook their favorite meal
Run errands for them
Read their favorite book to them
Order delivery of groceries or a special treat
NATIONAL PERSONAL SPACE DAY HISTORY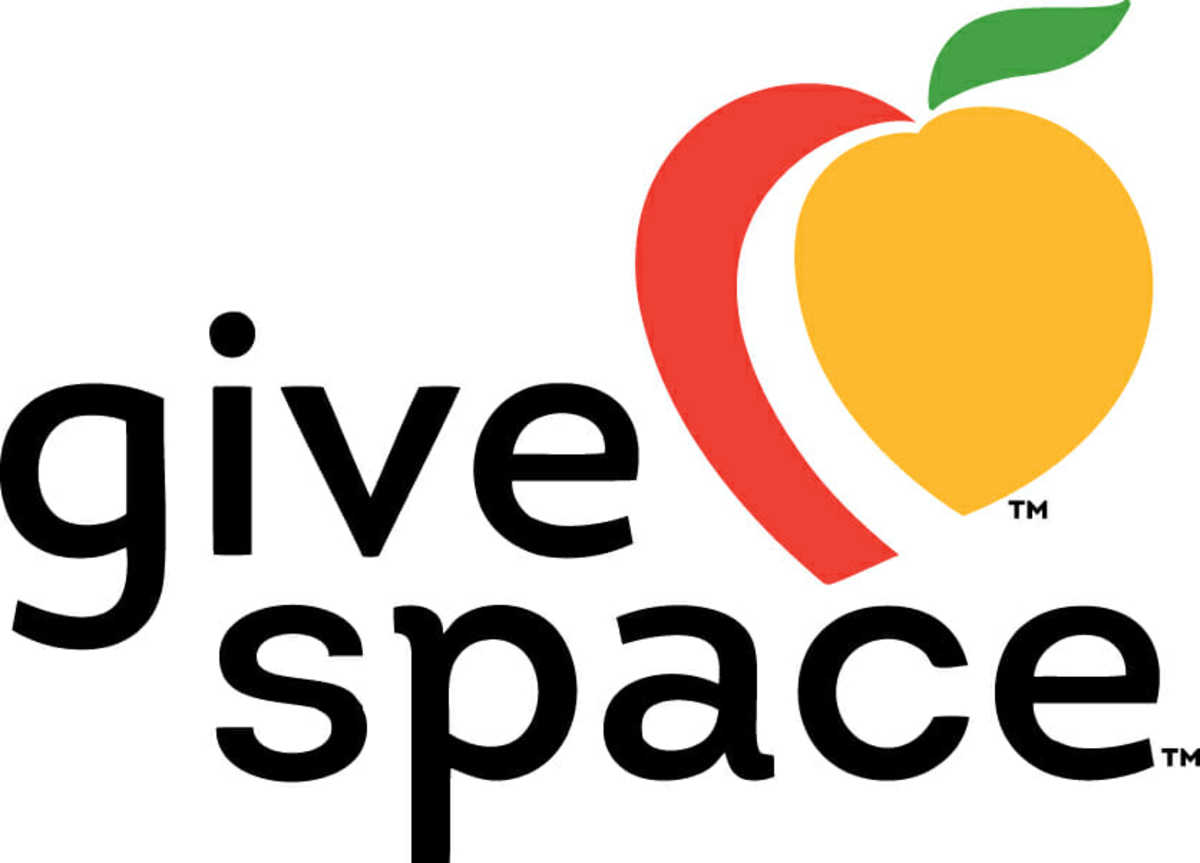 Give space, operating as for the love of Peach, LLC, founded National Personal Space Day in 2019 to promote and support an awareness of personal space boundaries. Whether recovering from surgery, an illness or anxiety, the Peach symbol communicates the wearer's need for an extended boundary. National Personal Space Day increases awareness of the symbol and provides an opportunity to alter the way we show we care.
The Registrar at National Day Calendar® proclaimed National Personal Space Day to be observed on November 30th annually.
About For the Love of Peach
For the Love of Peach was founded in 2015, inspired by a daughter's protective heart and a mother's compassion. Founder, Carol Winner, was a caregiver to her mother while she battled cancer and coped with recovery. Her mother experienced extensive surgeries and radiation, leaving her immune system compromised and physical touch painful. With Carol's healthcare experience, she recognized her mother's risk from a well-intentioned hug or kiss. So began give space. The 'give space' vest recently received a U.S. Adaptable Garment Patent, and their children's personal space book, "What Do I Do With My Hugs?"