Style
NATIONAL NAIL POLISH DAY - June 1

NATIONAL NAIL POLISH DAY
On June 1st each year, National Nail Polish Day primes us with every shade under the sun. Sandals and beaches mean manicures and pedicures, too.
From the French manicure to elaborate nail art, nail polish has come a long way since the bees' wax and gum Arabic used by the Chinese around 3,000 B.C. The celebration recognizes these durable lacquers and gels that last longer and provide variety.
No longer the status symbol it once was, nail color now changes with the seasons, our styles and our moods. And, there is also a shade or hue for every occasion. Vibrant reds, turquoise and plum make summer nails shine during beach parties and weekend barbecues. The understated style of pale pinks and beiges or a subtle moss help us look workweek chic. For those elegant evenings or when we want to make a statement, nail polish adds gold, silver and sparkle to even the most economic wardrobe.
HOW TO OBSERVE #NationalNailPolishDay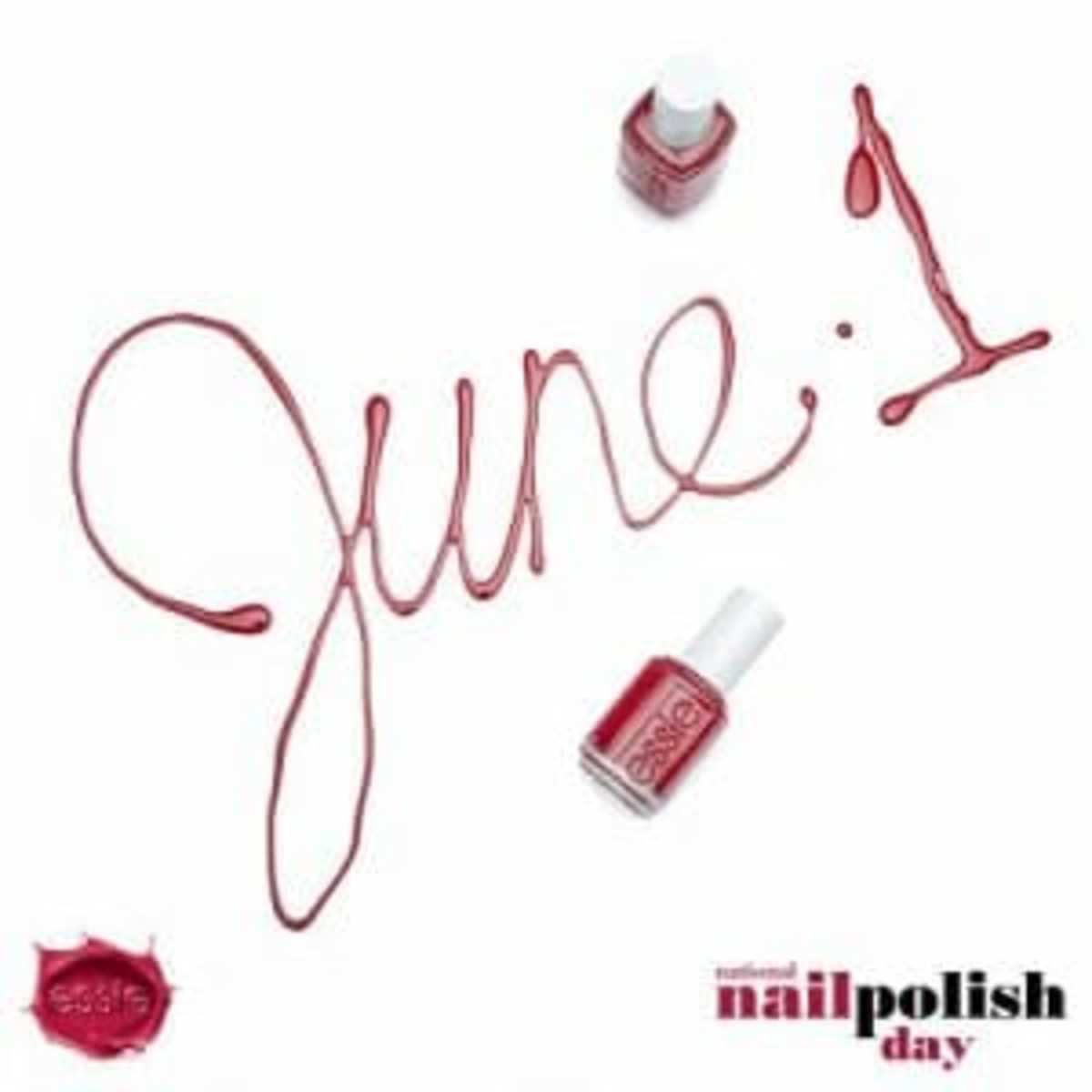 Join essie in celebrating the universal love of nail polish on National Nail Polish Day by sharing your manicures, favorite shades and personal #essielove story. Use #NationalNailPolishDay to share on social media.
NATIONAL NAIL POLISH DAY HISTORY
essie founded National Nail Polish Day on June 1st to celebrate the beginning of the nail-care season when everyone will be showing off their freshly painted nails! essie is the nail polish authority both at salons and in mass retailers.
About essie
The USA's nail salon expert since 1981, essie aims to inspire a love for the manicure experience. They do it with a wit and style that touches the hearts of women everywhere. essie is the go-to nail brand for beauty professionals, industry insiders, celebrities and fashion icons around the world. As the color authority, essie is center stage on runways around the world, offering highly-anticipated color collections that drive trends season after season. The salon-quality formula and catchy, whimsical name has led to the creation of more than 1,000 shades. essie is a leader in nail luxury, committed to high-quality standards with an award-winning line of polishes and nail care products for every woman and salon professional. Since its introduction by Essie Weingarten, essie has delighted the color-obsessed with a love shared all over the world.
In 2017, the Registrar at National Day Calendar declared National Nail Polish Day to be celebrated on June 1st, annually.


There are over 1,500 national days. Don't miss a single one. Celebrate Every Day with National Day Calendar!