(Last Updated On: November 9, 2022)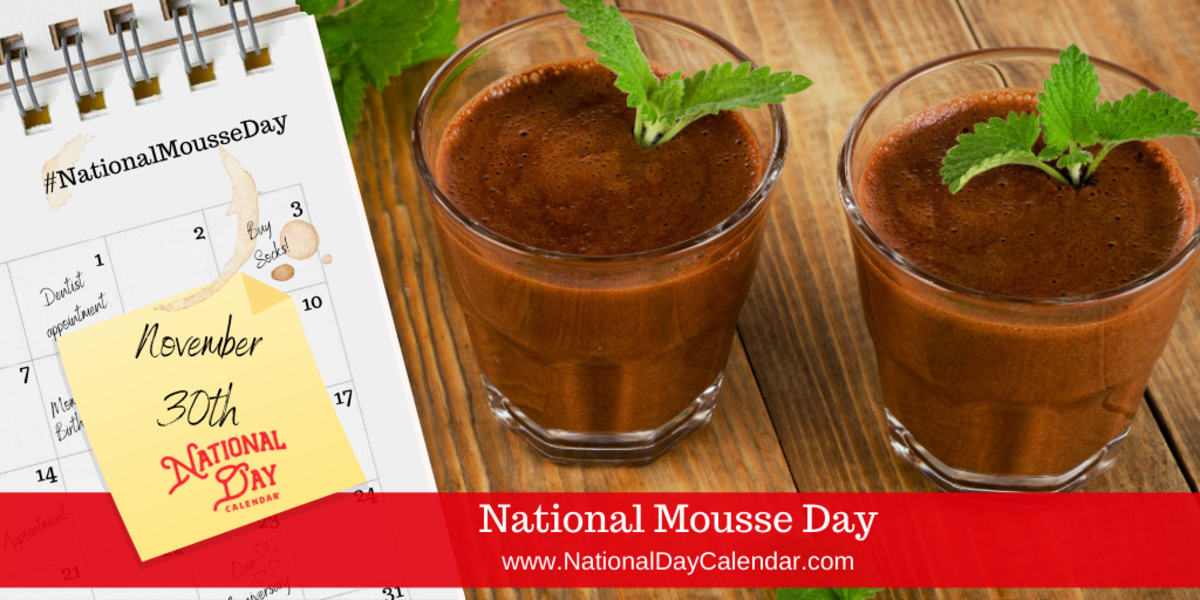 NATIONAL MOUSSE DAY
On November 30th, National Mousse Day serves up a delicious treat that can be savory or sweet.
What can we say about mousse? The word "mousse" in French means "foam." Typically, we whip egg whites or cream to make a mousse. Depending on the type of mousse, its consistency can vary from light and airy to thick and creamy.
This versatile dish lends itself well to both desserts and savory recipes. In fact, several types of mousse can be served at the same meal. From a smokey salmon mousse as the first course to a tart lemon or creamy chocolate mousse for dessert, there is virtually no limit to the flavors we can incorporate into a mousse.
Mousse can also be used as a filling for other dishes such as pastries and parfaits. A savory mousse pairs well with fruit and cheese plates making beautiful appetizers, too.
HOW TO OBSERVE #NationalMousseDay
Enjoy some mousse. If you need a recipe, we have a Chocolate Mousse on our recipe pages. Or try one of these delicious recipes that will also fit other National Days on the calendar!
Sweet Avocado Mousse
Blue Cheese Mousse
Salted Caramel Mousse
Use #NationalMousseDay to post on social media.
NATIONAL MOUSSE DAY HISTORY
National Day Calendar® continues researching the origins of this delicious food holiday.
Mousse FAQ
Q. Are mousse and pudding the same?
A. No, but they are similar. A mousse is the frothier relative of the pudding. The consistency can range from light and fluffy to thick and creamy.
Q. What is the plural form of mousse?
A. The plural word for mousse is mousses.