(Last Updated On: January 4, 2023)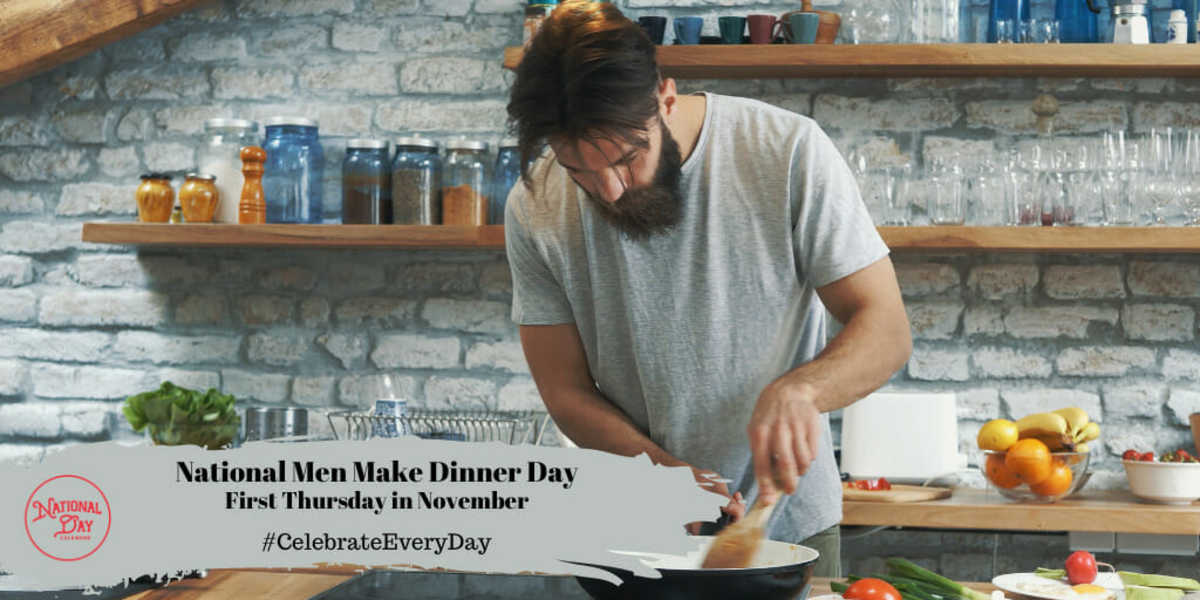 NATIONAL MEN MAKE DINNER DAY
National Men Make Dinner Day on the first Thursday in November places the man of the house in charge of the kitchen and the evening's meal. 
#MenMakeDinnerDay
Some men like to cook and do so on a regular basis. To those men, kudos to you! You can submit your favorite recipe on the National Men Make Dinner website. 
This day was created for the men who do not know their way around the kitchen and are not familiar with cooking appliances, as well as for the women in their lives who need a break.
Men need to be aware that there is a list of rules that must be followed, some of which include:
The main meal must include a minimum of 4 ingredients and require at least one cooking utensil other than a fork.

The man does the shopping for all the necessary ingredients.

Clean up as you go.

Aprons are optional.
For a list of complete rules, see National Men Make Dinner website.
HOW TO OBSERVE MEN MAKE DINNER DAY
Have the men in the house prepare a meal and use #MenMakeDinnerDay to post on social media. That's not the only way to celebrate, though. Check out these ideas!
Invite your children into the kitchen and give them all the skills they need to survive in the kitchen.

Watch cooking shows with your man so you both can be inspired.

Create a menu for the week with your family that everyone can agree on.
If you think men don't make dinner very often, check out the two on this list of 5 Notable Chefs Worth Checking Out.
NATIONAL MEN MAKE DINNER DAY HISTORY
Sandy Sharkey created National Men Make Dinner Day in 2001.
DATES
3 November 2022
2 November 2023
7 November 2024
6 November 2025
5 November 2026
4 November 2027
2 November 2028
1 November 2029