(Last Updated On: November 9, 2022)
In 2017, National Day Calendar
®

 

began celebrating each state in the order they entered the union starting the week of Independence Day and ending with Hawaii. We highlight a small part of each states' history, foods and the people who make up the state. Many states have their own state celebrations, and National Day Calendar's observances in no way replace them. There's so much more to explore, we can't help but celebrate our beautiful country even more!

NATIONAL LOUISIANA DAY
On November 9, National Louisiana Day recognizes the state that brought us such treasures as Jazz, Creole and American Mardi Gras.
Throughout the history of the state, the blending of race and culture have resulted in the Delta's own unique flair that brings visitors from around the world seeking to taste their food, hear their music and see their style.
When French explorers first arrived, several diverse tribes populated the area. Many of their population were decimated by disease and war. Natchez, Choctaw or Chitimacha descendants still survive today.
In 1803, Louisiana became territory when the United States completed negotiations with France for the 828,000 mile Louisiana Purchase. The first of 15 states to be carved out of the region, Louisianna entered the United States in 1812.
Within its mysterious gulf, Louisiana holds the secrets of pirates, conflicts of slavery and the paths of progress.  The bayou teems with life and stories untold.
Louisiana epitomizes the phrase "melting pot" probably more than any other state. Throughout the history of the state, Native American, French, Spanish, German, African, Irish and Caribean cultures have blended in a variety of ways creating a diverse and distinct culture in the bayou. From the food to the language, the music and history, Cajun (French Canadian or Acadian), Creole (European, African, Caribbean or Spanish mixed ancestry) and even the landscape impact the enchantment that is Louisiana.
HOW TO OBSERVE #NationalLouisianaDay
On November 9, join National Day Calendar as we celebrate Louisiana's treasures and mysteries. Uncover hidden the hidden gulf coast and find all the adventures Louisiana has to offer! Use #NationalLouisianaDay to share on social media.
For a complete list of Louisiana State and National Parks & Historic Sites visit www.crt.state.la.us and www.nps.gov.  Check out a few of the featured sites around the state below. 
Cane River Creole – Natchez
Jean Lafitte – New Orleans
New Orleans Jazz – New Orleans
Chicot State Park – Ville Platte
Lake Bistineau State Park – Doyline
Palmetto Island State Park – Abbeville
Poverty Point Reservoir State Park – Delhi
Audubon State Historic Site – St. Francisville
Fort St. Jean Baptiste State Historic Site – Natchitoches
Longfellow-Evangeline State Historic Site – St. Martinville
Winter Quarters State Historic Site – Newellton
MUSEUMS
Louisiana Art & Science Museum – Baton Roug
The National World War II Museum – New Orleans
The New Orleans Jazz Museum – New Orleans
Delta Music Museum – Ferriday
Old Louisiana State Capitol – Baton Rouge
LSU Rural Life Museum – East Baton Rouge Parish
Southern Food and Beverage Museum – New Orleans
River Road African American Museum – Donaldsonville
Nottoway Plantation House – White Castel
Mardi Gras Museum – New Orleans
Ogden Museum of Southern Art – New Orleans
Jungle Gardens – Avery Island


Historic Voodoo Museum – New Orleans
Museum of the American Cocktail – New Orleans
Angola Prison Museum – St. Francisville
Avery Island Tabasco Museum and Factory – New Iberia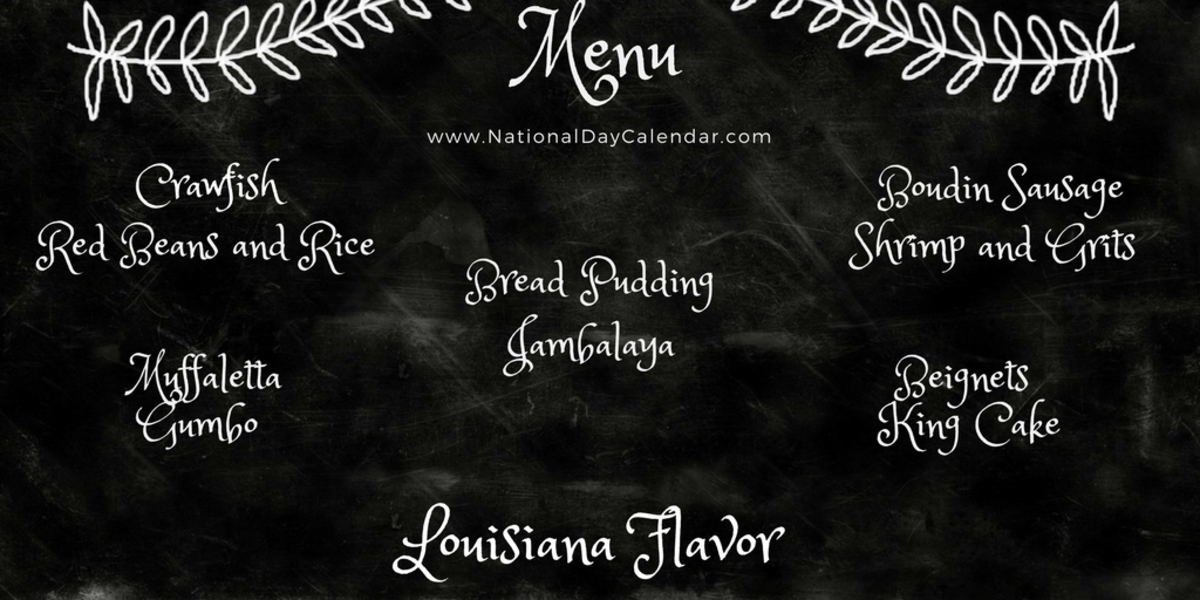 Born to Michel Heine and Amelie Miltenberger, Alice Heine would be the first American crowned a princess of Monaco by marrying a prince. In 1889, after the death of her first husband, Duke and Marquis Armand Chapelle, Alice Heine married Prince Albert of Monaco.
Addressing her own hair loss, Alice Breedlove created her own line of haircare products under the name of Madam C.J. Walker. She became one of the first women self-made millionaires in the United States.
A graduate of Cornell University, Dr. Edith Loeber-Ballard interned at several New York hospitals and practiced at New England Hospital for Women and Children. After returning to Louisiana, she advocated for women and children.
Considered one of the founding fathers of Jazz, Buddy Bolden earned the nickname "King Bolden." The cornet player meshed the sounds of ragtime and blues with the Buddy Bolden Band to bring a new dance sound attracting followers to the new brand of music.
Noted trumpeter and influential jazz artist, Louis Armstrong's skillful ability and dramatic style made him a prominent entertainer.
The author of more than a dozen novels and short fiction, Truman Capote engaged both social elites and Hollywood with his writing. His works included Breakfast at Tiffany's, The Grass Harp and In Cold Blood.
James Beard Foundation Lifetime Achievement Award winner, Ella Brennan, built a reputation for Creole and French cuisine. From a young age, she helped her brother in the restaurant business. Over the years she mentored many chefs including Paul Prudhomme.
Fats Domino hit the rock 'n roll and rhythm and blues charts with his piano playing with hits like "Ain't That a Shame" and "Blueberry Hill".
Piano player, Jerry Lee Lewis, entertained audiences with flamboyant style and chart crossing hits like "Great Balls of Fire and "Whole Lotta Shakin' Goin' On."
Paul Prudhomme brought Cajun flair to the French Quarter of New Orleans. He came to the world's stage with his cookbooks, travel and television appearances.
Fitness instructor and comedian, Richard Simmons developed a line of high energy aerobic videos such as Sweatin' to the Oldies and Boogie Down the Pounds.