(Last Updated On: November 8, 2022)
NATIONAL JAMAICAN PATTY DAY
National Jamaican Patty Day on the first Saturday in August celebrates a delicious turnover-style pastry. Be sure to enjoy one where ever you are!
#PattyDay
Filled with a variety of fillings, Jamaican patties satisfy hunger with seasoned ground beef, chicken, seafood, or vegetables. Made into a half-moon shape, the flaky crust provides a delicious package. While usually spicy, milder stuffings please those who are faint of heart.
Since the Jamaican Patty is similar to an English Cornish Pastry, it should be no surprise recipes for the dish hails from there. Many even suggest that the pastry came to Jamaica during the colonial days, bearing some resemblance to the Spanish empanada.
Among Jamaicans, the patty serves as a quick grab-n-go meal or snack. A typical person eats a patty or two for lunch while in school or at work. Meanwhile, the patty also works well as a hot and nutritious snack. And when paired with a coco-bread it becomes a belly-filling and satisfying meal in itself.
HOW TO OBSERVE NATIONAL JAMAICAN PATTY DAY
Enjoy a tasty Jamaican patty! All Golden Krust stores will feature 99 cent patties from 12 a.m. to 4 p.m. EST. As you celebrate, be sure to share the tasty experience with others! Share the fun and post pics on social media, too. You can also learn more about Jamaican flavors and cooking. Share your experience using #PattyDay. Enjoy the flavor, try a new flavor or two, and Celebrate the Power of the Patty.
NATIONAL JAMAICAN PATTY DAY HISTORY
Golden Krust Caribbean Bakery founded National Jamaican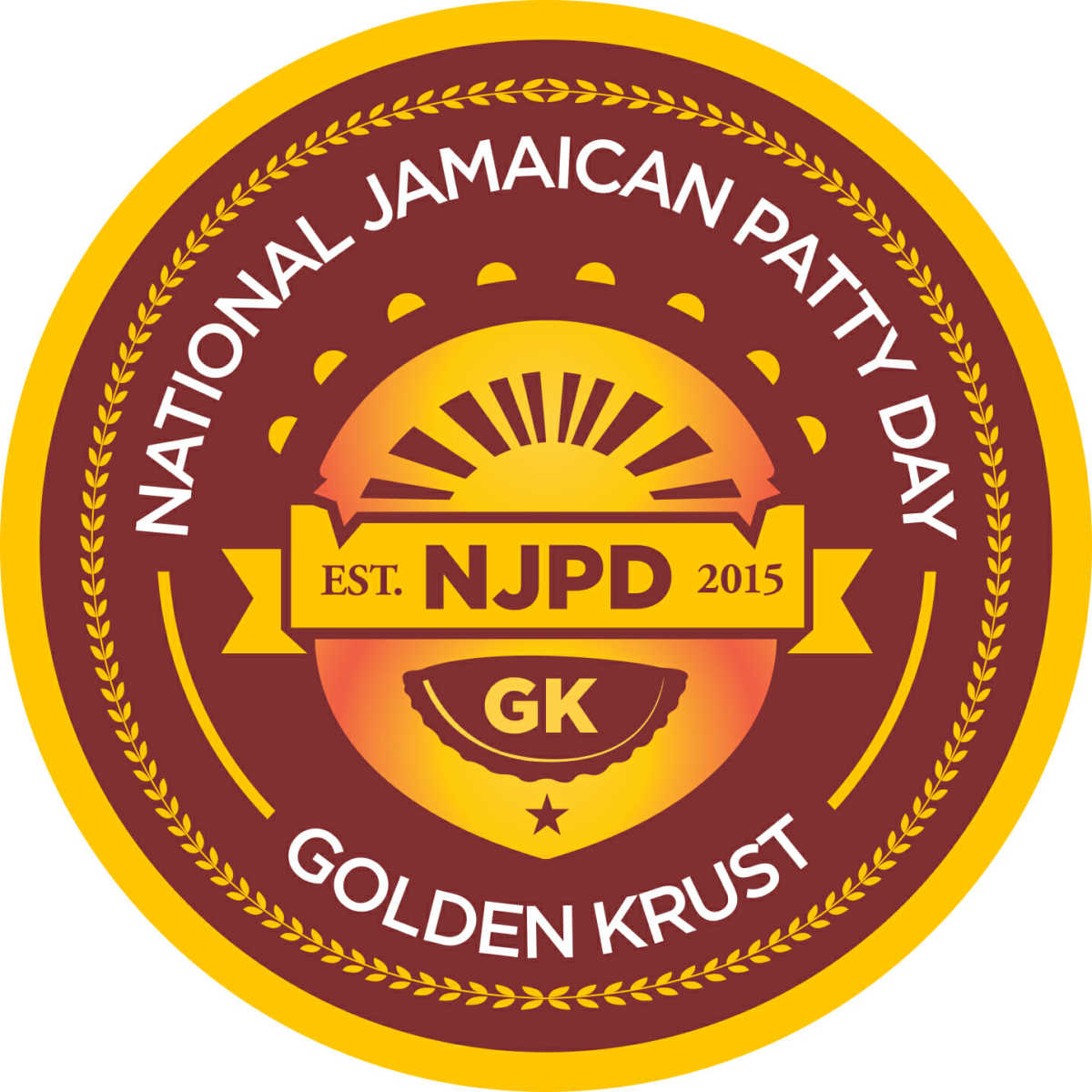 Patty Day in May of 2015. The month of August is significant to Golden Krust for a myriad of reasons. Golden Krust first opened its doors for business in August of 1989. Jamaica also celebrates both the Emancipation and Independence holidays in the month of August. Most importantly, Mavis Ephraim, the matriarch of the Hawthorne family was born in the month of August.
The Registrar at National Day Calendar declared National Jamaican Patty Day to be observed annually on the first Saturday in August. 
ABOUT GOLDEN KRUST CARIBBEAN BAKERY & GRILL 
Golden Krust Caribbean Bakery & Grill is the brainchild of Ephraim and Mavis Hawthorne, also the founders of Hawthorne & Son's Bakery in St. Andrew, Jamaica, and parents of the present owners.
In 1989, Lowell, President, and CEO, along with his wife Lorna, four of his siblings and their spouses, pooled all their resources to open the first Golden Krust retail location on East Gun Hill Road in Bronx, NY. By 1996 they owned 17 Restaurants throughout New York City. The business became so successful the Hawthorne's felt encouraged to create franchises, and they seized the opportunity to do just that.
In that same year, Golden Krust became the first Caribbean-owned business in the U.S. granted a franchise license. The pivotal year of 1996 signified Golden Krust's relocation to its plant in the South Bronx, eventually purchasing the entire block from 172nd Street to Claremont Parkway on Park Avenue.
Today, Golden Krust Caribbean Bakery & Grill operates a chain of over 100 Restaurants in New York, New Jersey, Connecticut, Pennsylvania, Georgia, Florida, Maryland, North Carolina, and Massachusetts.

To satisfy all tastes, at Golden Krust we offer a variety of fillings which include Spicy Beef, Mild Beef, Cheezee Beef, Chicken, Jerk Chicken, Shrimp, Vegetable, Spinach, and Soya. Try them all and let us know your favorite!
DATES:
6 August 2022
5 August 2023
3 August 2024
2 August 2025
1 August 2026
7 August 2027
5 August 2028
4 August 2029