(Last Updated On: March 23, 2023)
NATIONAL DOG DAY | August 26

National Dog Day on August 26th encourages dog ownership of all breeds. While seeking a new companion, be sure to consider the mutts, mixes, purebreds, and everything in between. 
#NationalDogDay
Whether mixed or purebred, embrace the opportunity for all dogs to live a happy, safe, and abuse-free life. They all give us companionship. Additionally, they keep us safe, and they aid those in need. Dogs play. Well, they play many roles in our lives, too! They keep us healthy, both physically and mentally.
While many days aim to find loving homes for dogs, this day expands that consideration to look beyond the breed. Look into the heart of the animal. The purpose of the National Dog Day Foundation is to rescue 10,000 dogs each year.
A dog is man's best friend.
Breeds
Purebreds are animals whose parents were both of the same breed. While the American Kennel Club (AKC) recognizes official breeds, not all dogs with parents from the same breed are considered official by the AKC. One benefit of purebred animals is that characteristics such as behavior and size are predictable.
With mixed breed animals, the genetics becomes uncertain, and some of the predictability is lost. However, when it comes to choosing a dog to add to your family or for training one to join a team, both purebred and mixed breeds may still fit the bill. Both types of dogs, young and old, find their way to shelters.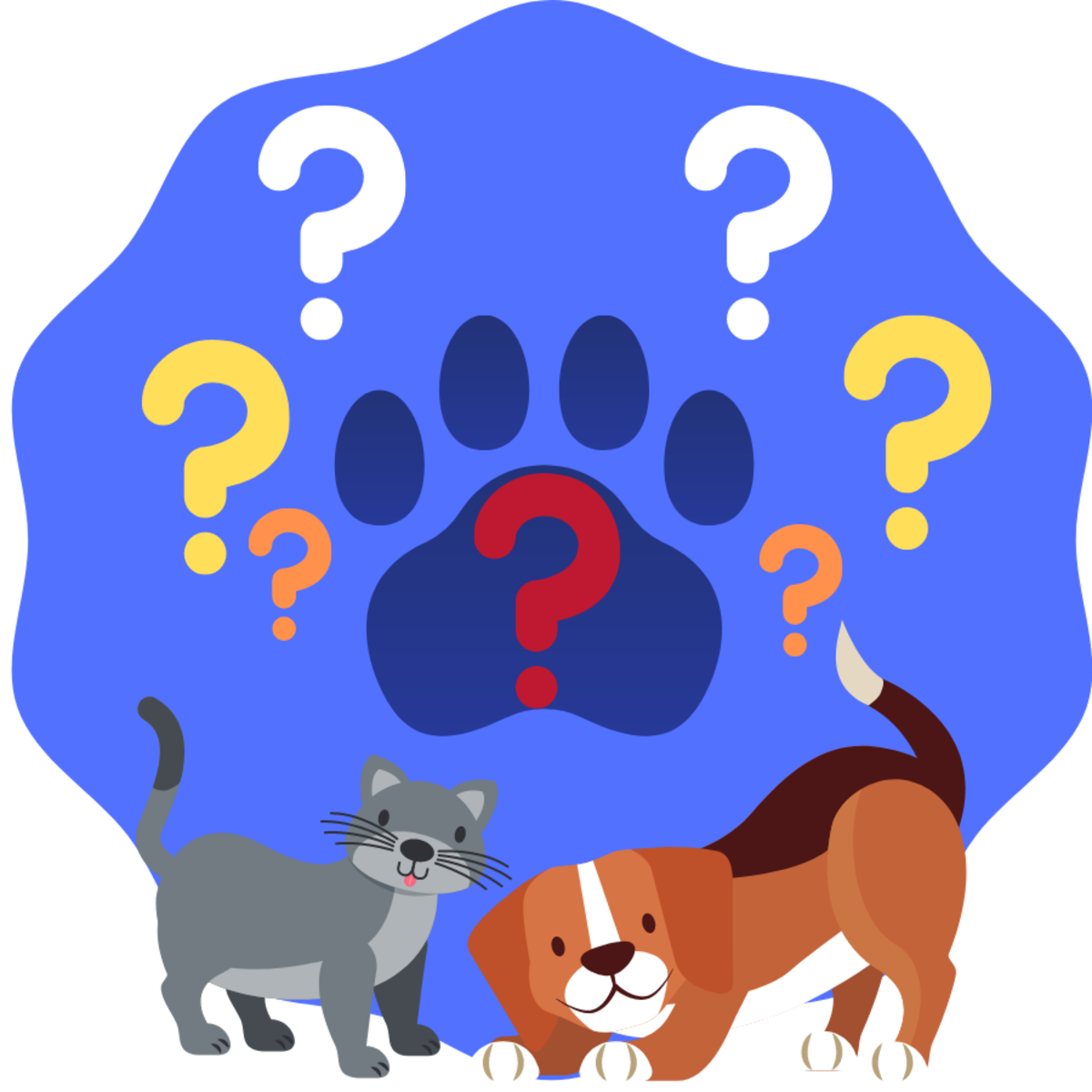 When is National Puppy Day?
Many popular breeds fill shelters due to recent films or television shows. Families buy an animal imagining they will make the perfect pet but are unprepared for the training, care, and other responsibilities that come with canine care. Regardless of their genetics, all dogs require care and training. If there's a particular breed that has captured your heart, check the shelters. You might be surprised to find either a purebred or one that is a mix of the kind you're fond of.
When dogs find a forever home, their companionship creates lifelong benefits. They bring with them joy, loyalty, and devotion. Eventually, no matter the breed, these pets become family.
TIPS ON HOW TO OBSERVE NATIONAL DOG DAY
Listen to Dog Walking by The Knits from their album Pixel Parks.
When considering adoption, adopt, don't shop. If you have your heart set on a purebred companion, consider visiting a website like bestfriends.org or petfinder.com to find one at a shelter. Learn how organizations like these are changing the way we adopt. As you search for your new family member, get prepared. Keep in mind the needs of a small versus large dog. Until you find your forever companion, consider volunteering at your shelter or becoming a foster parent.
Use #NationalDogDay and post photos of your dog on social media. Take your dog for a walk.  If you do not have a dog, ask to take your neighbor's dog for a stroll, or volunteer at a shelter.
NATIONAL DOG DAY HISTORY
Colleen Paige, pet lifestyle expert, founded National Dog Day in 2004.
Dog FAQ
Q. What does a dog do when it's happy?
A. A happy dog will hold its tail high and wag it. Other signs that a dog is happy include:
Relaxed ears and body posture
Leaning on you
Initiates play
Q. What does it mean when a dog licks you?
A. There may be many reasons for a dog licking a human. Licking may be a sign of affection (awe, he likes you!!). It might also be because you just ate that piece of jerky or you taste a little salty. Licking can also be a way to get your attention. Is it mealtime? Do they need to go out? They might also be telling you, "Hey, don't stop scratching that spot."
Q. Are there other dog holidays on the calendar?
A. Yes! We humans love our pets and love to celebrate them, too! In fact, the entire month of August is National Dog Month. We also celebrate National Dog Mom's Day, National Rescue Dog Day, and National Make A Dog's Day among many others.
August 26th Celebrated History
1873 
The Missouri Board of Education establishes the first public kindergarten in the country. William Torrey Harris and Susan Blow directed the new program that would grow across the country.
1930
Philo Farnsworth receives patent No. 1773980 for his invention of a television system.
1947 
The first African American professional pitcher in Major League Baseball makes his debut. Dan Bankhead took the mound for the Dodgers against the Pittsburgh Pirates. He was also a teammate of Jackie Robinson.
1968 
The Beatles' single "Hey Jude" is released.
1971 
Bobby Orr signs a million-dollar contract with the Bruins, the first in NHL history.
1973 
Mary Boitano wins her first long-distance foot race at the age of 10. She beat out her 11-year-old brother, the defending champion at the Dipsea race in Marin County, California. She began running the race at the age of 5.
1981 
The first photos of Saturn's moon, Titan, are taken by Voyager 2.
2012 
At 15 years old, Lydia Ko becomes the youngest LPGA tour winner.
August 26th Celebrated Birthdays
Charles Richet – 1850
A pioneer in immunology, Richet won the Nobel Prize for his research on anaphylaxis.
Le De Forest – 1873
Lee de Forest invented the Audion vacuum. This invention made live radio broadcasting possible. Born in Iowa in 1873, de Forest would become the chief scientist for the first U.S. radio firm, American Wireless Telephone, and Telegraph.    
Zona Gale – 1874
Author and playwright, Zona Gale, is the first woman to win the Pulitzer Prize for Drama. In 1921, she earned the award with her play Miss Lulu Bett.
Earl Biggers – 1884
The novelist invented the private detective character, Charlie Chan.
Albert Sabin – 1906
The virologist is best known for his work on the oral polio vaccine.
Mother Teresa – 1910
In 2003, the nun and missionary was beatified as Saint Teresa by the Catholic Church.
Katherine Johnson – 1918
Her work as a computer for NASA was vital to the success of the first moon missions.
Ben Bradlee – 1921
As a journalist, Bradlee served as a newspaper editor for the Washington Post for 23 years.
Naomi Parker Fraley – 1921
Best known as the model for the iconic Rosie the Riveter poster, "We Can Do It," Fraley worked on an aircraft assembly line at the Naval Air Station in Alameda, California.
Irving Levine – 1922
As a journalist, Levine spent 45 years with NBC reporting news in his trademark bow tie.
Alva Jo Fischer – 1926
Following three years of pitching with the All American Girls' Professional Baseball League, Fischer continued her career into the 1950s.
Mary Froning – 1934
Recruited at the age of 16, Froning played three years for the South Bend Blue Sox in the All-American Girls' Professional Baseball League.
Geraldine Ferraro – 1935
Ferraro became the first female vice-president nominee in 1984 when Democratic nominee Walter Mondale chose her as his running mate.
Tom Ridge – 1945
Ridge became the first United States Secretary of Homeland Security in 2003.
Will Shortz – 1952
Also known as "The Puzzlemaster," Shortz has served as crossword puzzle editor for The New York Times and Games magazine. In 1978, he founded the American Crossword Puzzle Tournament.
Chris Burke – 1965
Known for his role as Corky Thatcher on the television series Life Goes On, Burke is also a Downs Syndrome advocate.