(Last Updated On: May 9, 2022)
NATIONAL DAY OF SWEDEN
June 6 is National Day of Sweden or as it's known to Swedes, "Sveriges Nationaldag." It's the day that Swedes celebrate their nationality. This is also when new Swedish citizens receive their certificate of citizenship and are welcomed by the king.
You probably won't find a lot of whooping and hollering, fireworks, or spectacular national events. The day is very laid back.
Though the celebrations throughout Sweden are subdued, an annual event takes place at Skansen, the open-air museum in Stockholm, where children present the Swedish King and Queen with flowers, then the flag is raised. The royal family attends celebrations, which include traditional folk dancing, flag making, history lectures, performances, and much more.
HOW TO OBSERVE
Enjoy a traditional Swish meal: Swedish Meatballs.  They can be served in different ways and with various side dishes. An authentic tradition is to serve them with mashed potatoes, lingonberry jam, gravy, and pickled cucumbers
Hoist light blue and bright yellow balloons, the colors of Sweden's national flag.
Follow on social media with the broad tag #sweden, or more precisely: #Sverigesnationaldag #nationaldayofsweden, or #swedenflagday.
HISTORY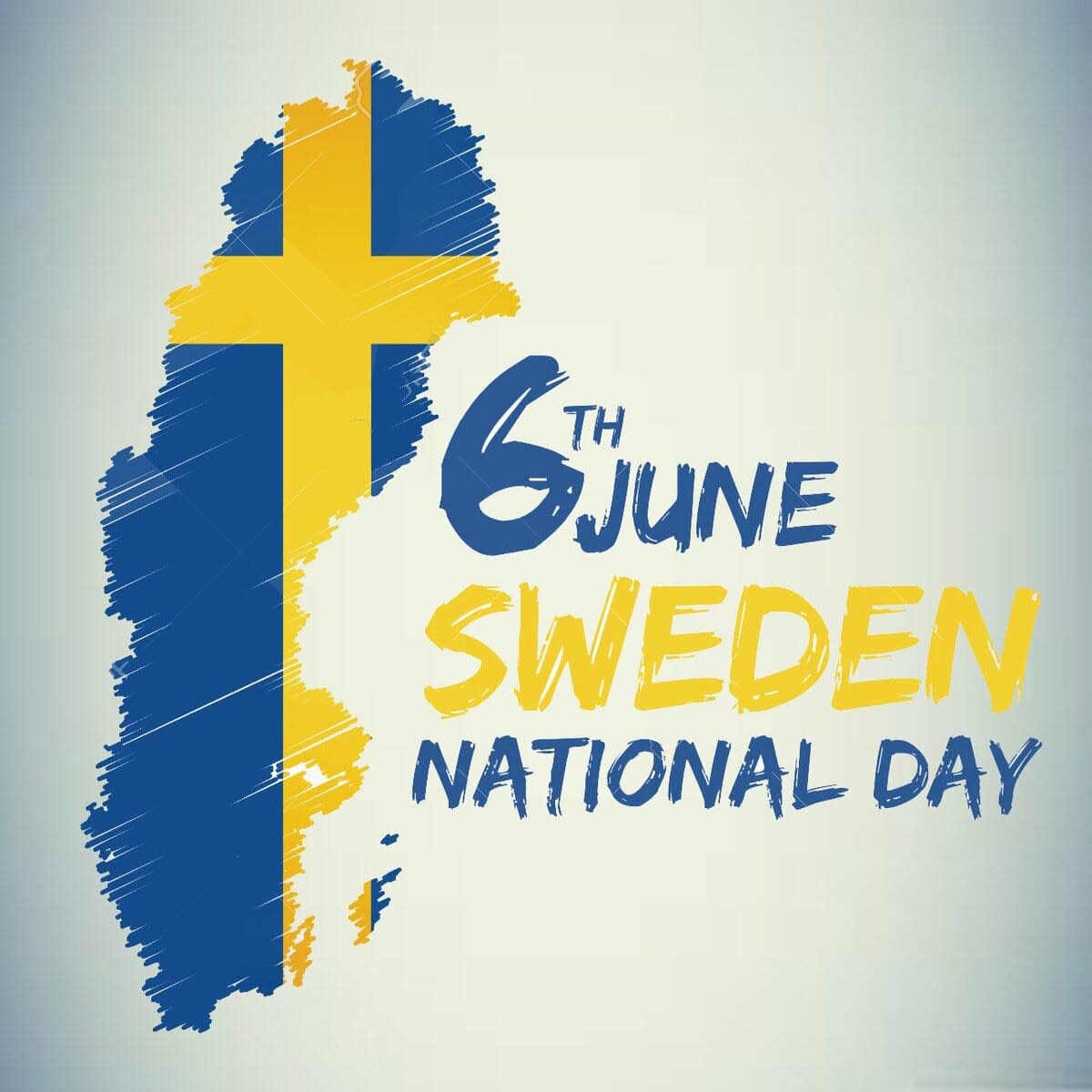 June 6 is considered the day when Sweden was born because, in 1523 AD, Gustav Eriksson Vasa was elected king of Sweden on June 6 after he led an uprising to break the union between Sweden, Denmark, and Norway.
Before 1983, the day was celebrated as the Swedish Flag Day (Swedish: Svenska Flaggans Dag). At that time, the day was renamed the Swedish national day by the Riksdag.
In 2005 it became an official Swedish public holiday, replacing Whit Monday. This change led to fewer days off from work (more working-days) as 6 June will periodically fall on the weekend, unlike Whit Monday, which was always celebrated on a Monday. This has, in turn, led to complaints from some Swedish labor unions.