extra
MAKE UP YOUR MIND DAY - December 31
MAKE UP YOUR MIND DAY
Each year, Make Up Your Mind Day on December 31st encourages us to quit wavering, to take a side, and follow through with a decision and stick to it.
As New Year's resolutions go, this may be the day to decide which ones to declare. The day may be used to determine other decisions as well. Career changes, family decisions, and large purchases often keep us from moving forward. We waver between multiple choices or sometimes a simple yes or no. While some life-altering decisions are made on a whim, most people deliberate and weigh the pros and cons before making these types of decisions.

HOW TO OBSERVE #MakeUpYourMindDay
If a decision has you hesitating, make a decision. This day is the incentive to make a choice. Draw up a list of pros and cons to help you decide. Too many choices? Pare them down by ranking them. Use #MakeUpYourMindDay to post on social media.
MAKE UP YOUR MIND DAY HISTORY
National Day Calendar continues researching the origins of this day. As we do, we're trying to make up our minds about whether to celebrate early in the day or wait. We'll make our decision before midnight.


Make Up Your Mind FAQ
Q. How does a list of pros and cons work?
A. A list of pros and cons helps you make a decision between two options. For example, a pros and cons list for deciding whether or not to Celebrate Every Day may look like this:
Q. How do I use a flowchart to make a decision?
A. Flowcharts work as a guide to help you make decisions. They come in handy when there are multiple options to choose from. A flowchart might look like this: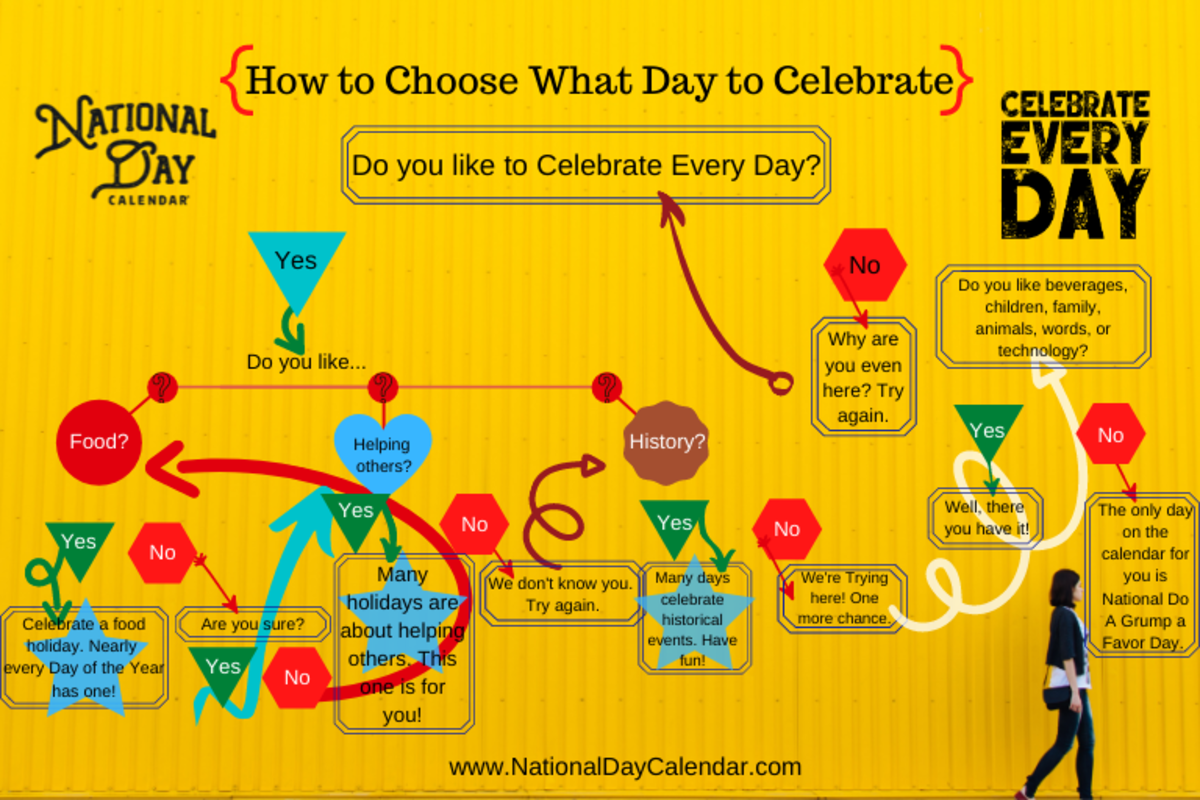 There are over 1,500 national days. Don't miss a single one. Celebrate Every Day® with National Day Calendar®!