(Last Updated On: January 3, 2023)
JANUARY 5, 2023 | NATIONAL BIRD DAY | NATIONAL WHIPPED CREAM DAY | NATIONAL KETO DAY | NATIONAL SCREENWRITERS DAY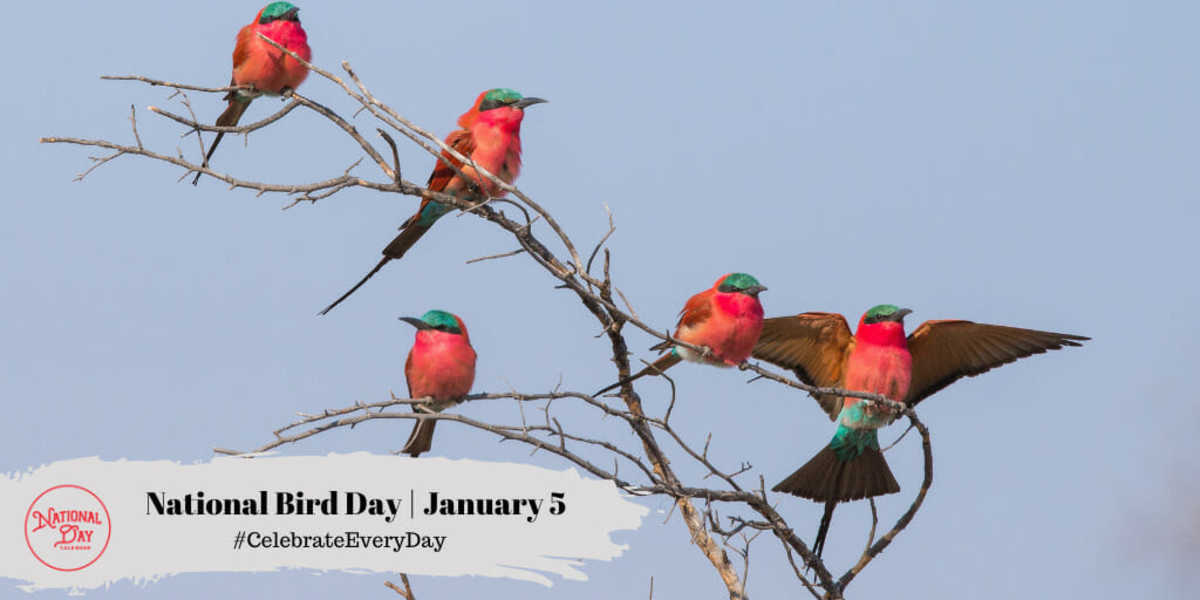 NATIONAL BIRD DAY
Nature lovers, bird lovers, and bird watchers across the country annually recognize National Bird Day on January 5th. It's also one of several designated holidays celebrating birds. Read more…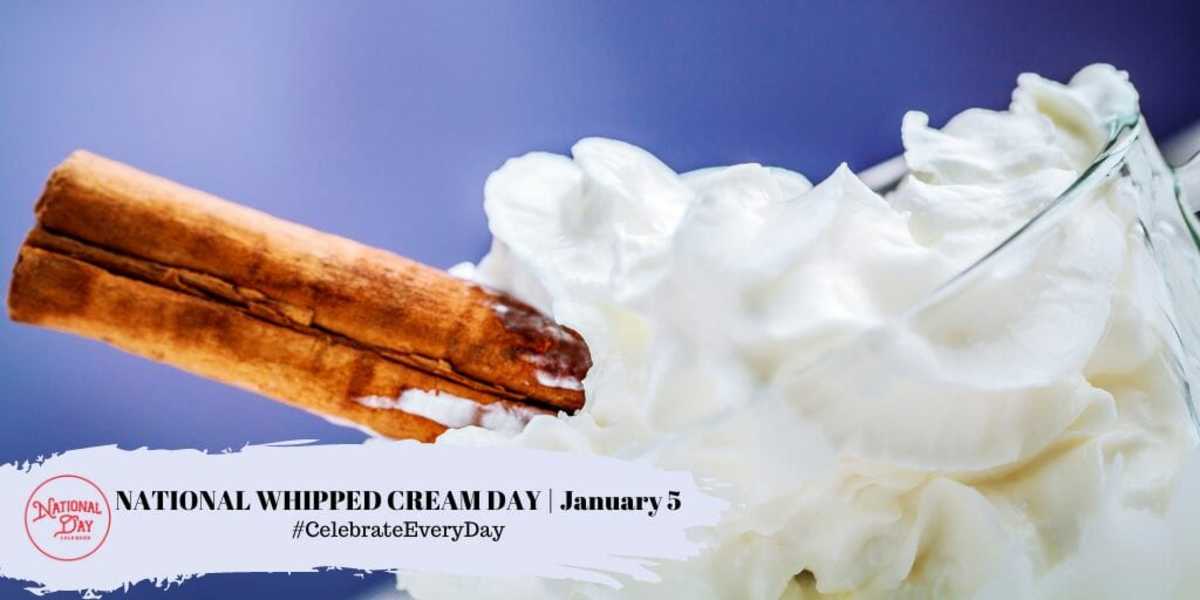 NATIONAL WHIPPED CREAM DAY
Add a little extra something special to desserts to celebrate on January 5 for National Whipped Cream Day. Not only does it add creaminess and a bit of pizzaz, but it also makes the difference between the ho-hum or a celebration kind of beverage or dessert.  Read more…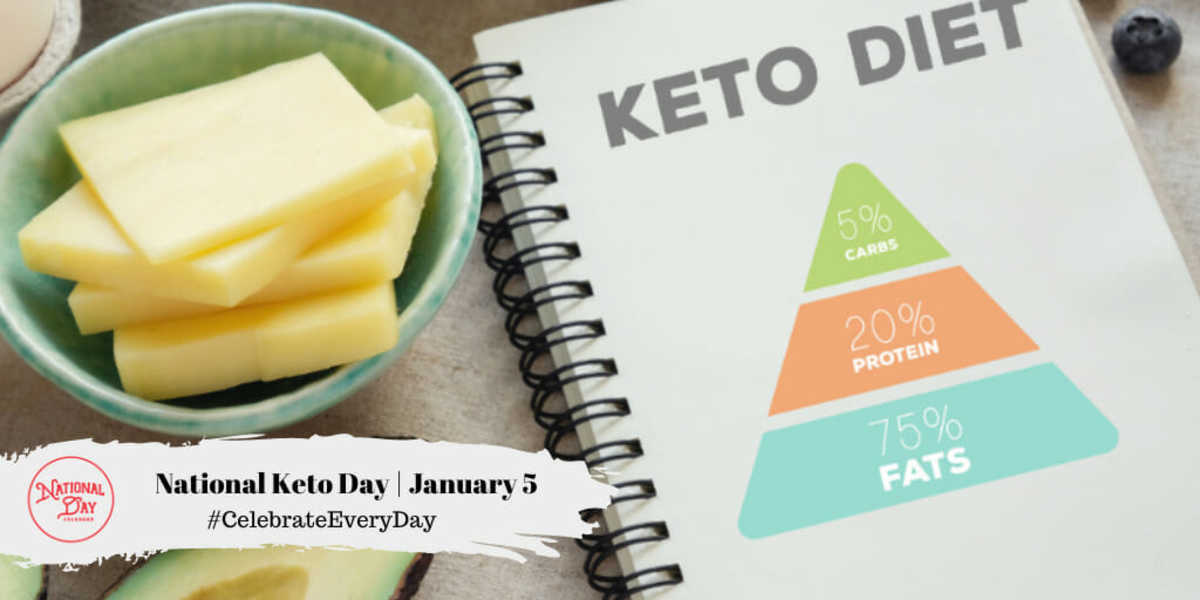 NATIONAL KETO DAY
National Keto Day hits January 5th with an approach to transforming our health. Recent research suggests the high-fat, low-carb ketogenic or 'keto' diet offers a number of benefits. Read more…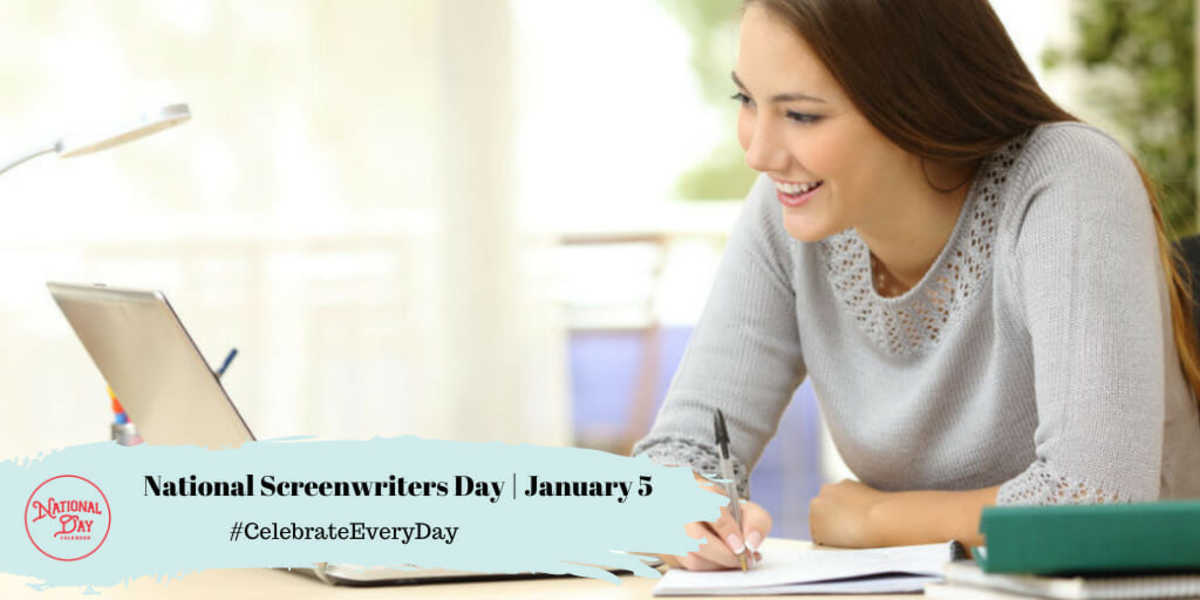 NATIONAL SCREENWRITERS DAY
On January 5, when the credits roll on your favorite show or movie, admire the writers on National Screenwriters Day! Read more…
On Deck for January 6, 2023
National Days
National Bean Day
National Cuddle Up Day
National Shortbread Day
National Technology Day
Recipe of the Day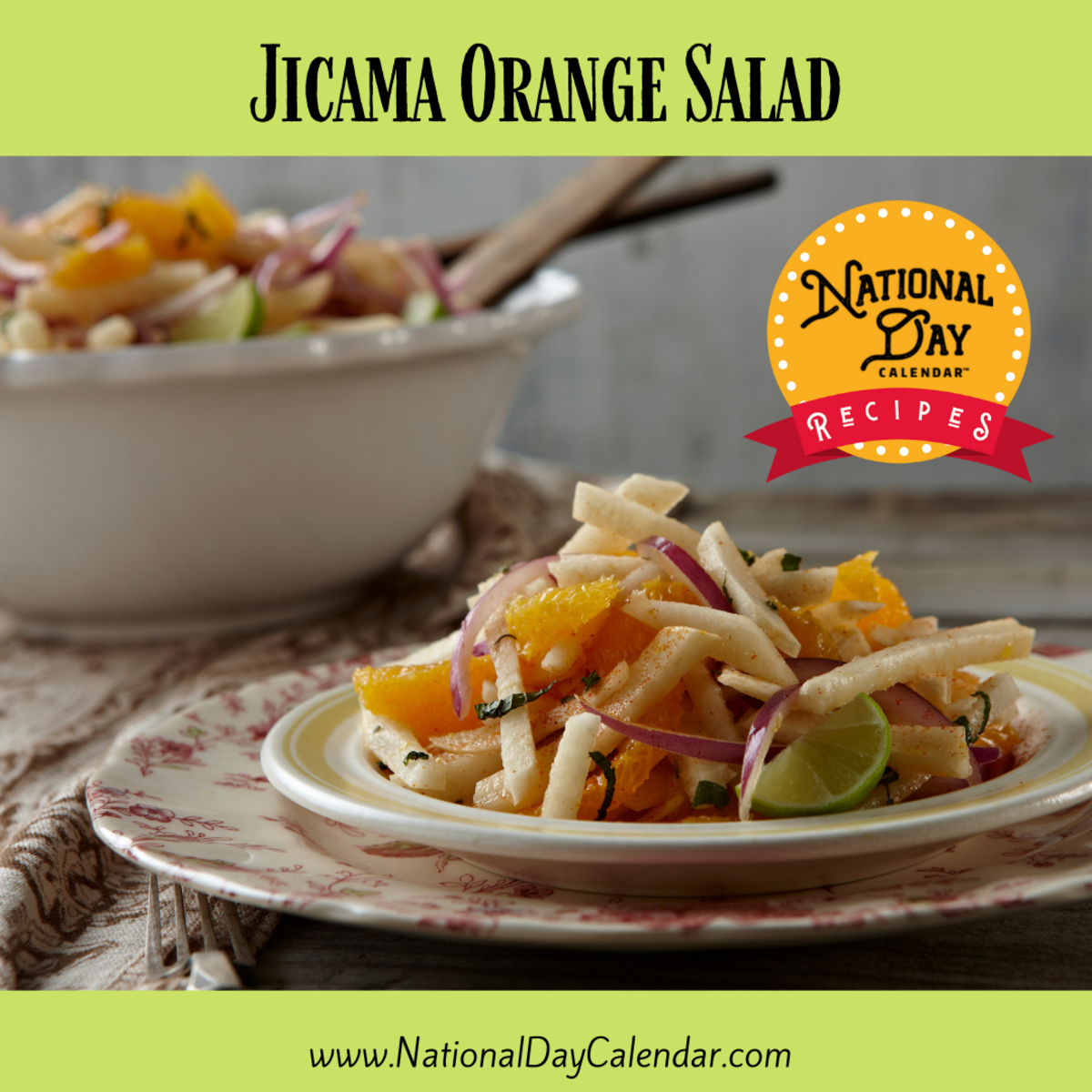 Jicama Orange Salad
Prep: 10 minutes
Cook: 0 minutes
Total Prep: 10 minutes
Servings: 4
Ingredients:
1 Large jicama, julienned
1/2 red onion, sliced
1 15-ounce can of mandarin oranges, drained
1/4 teaspoon paprika
1 tablespoon fresh cilantro, minced
Vinaigrette
1 lime
1/2 tablespoon Dijon mustard
1/2 tablespoon honey
1/2 cup olive oil
Salt to taste
Instructions:
Combine jicama, onion, oranges, paprika, and cilantro in a medium salad bowl.
In a small mixing bowl, add the zest and juice of one lime. Add honey, mustard, and olive oil. Add salt to taste. Mix well.
Toss salad with lime vinaigrette and serve.
January 5th Celebrated History
1858
The U.S. Patent Office issues patent No. 19063 is issued to Ezra J. Warner of Waterbury, Connecticut for a can opener. While it never became popular for home use, it wouldn't be long before another can opener was invented.
1914
Ford Motor Company establishes an eight-hour workday and sets a daily minimum wage of $5.
1925
Nellie Tayloe Ross takes the oath of office, becoming Wyoming's 14th Governor and the first woman to serve as governor of any U.S. state. Wyoming has not elected another woman since.
1943
George Washington Carver dies at the Tuskegee Institute where the agricultural scientist spent years developing many uses for sweet potatoes, peanuts, and soybeans. While he would receive a couple of patents, the first in 1925, Carver was most noted for his 1916 publication How to Grow the Peanut and 105 Ways of Preparing it For Human Consumption.
January 5th Celebrated Birthdays
King C. Gillette – 1855
After inventing a disposable safety razor made from stamped steel, Gillette founded the American Safety Razor Company in 1901.
Elizabeth Cotten – 1893
The folksinger is best known for her song "Freight Train." Using right-handed instruments, Cotten played them up-side-down to accommodate her left-handed playing. In 1984, she received the Grammy Award for the Best Ethnic or Traditional Folk Recording.
Jeannette Piccard – 1895
The high-altitude balloonist was the first woman licensed to pilot a balloon in the United States. On October 23, 1934, she became the first woman to reach the stratosphere when Piccard piloted a hydrogen balloon to an altitude of 57, 979 feet. Her husband, Dr. Jean Piccard accompanied her on the voyage.
Kemmons Wilson – 1913
In 1952, the businessman founded the first Holiday Inn in Memphis, Tennessee.
Aaron Bunny Lapin – 1914
In 1948, Lapin collaborated with Aaron Block to develop a way to dispense real whipped cream from a can. Their invention? Reddi-Wip.
Sam Phillips – 1923
The record producer opened a recording studio in 1950 and in 1952 founded the Sun Record Company. Phillips produced recordings at the studio for notable artists including Johnny Cash, Elvis Presley, and Roy Orbison.
About National Day Calendar
National Day Calendar is the original and authoritative source for fun, unusual and unique National Days! Since our humble beginnings on National Popcorn Day in 2013, we have been tracking the National Days, National Weeks, National Months, and International Days. We became the first calendar of its kind to curate the days all in one place and tell their stories, too! Here at National Day Calendar, we are on a mission to Celebrate Every Day with you! And by you, we mean families, businesses, educators, and strangers we meet on the street. There's more than one day for everyone.
At National Day Calendar, we discovered the National Days have a way of inspiring us. We're honored to tell the stories behind the days and provide you with informational ways to incorporate the National Days into your business, family, schools, and home!