(Last Updated On: January 18, 2023)
JANUARY 21, 2023 | NATIONAL HUGGING DAY | SQUIRREL APPRECIATION DAY | NATIONAL HYALURONIC ACID DAY | NATIONAL USE YOUR GIFT CARD DAY | NATIONAL GRANOLA BAR DAY | NATIONAL FRUITCAKE TOSS DAY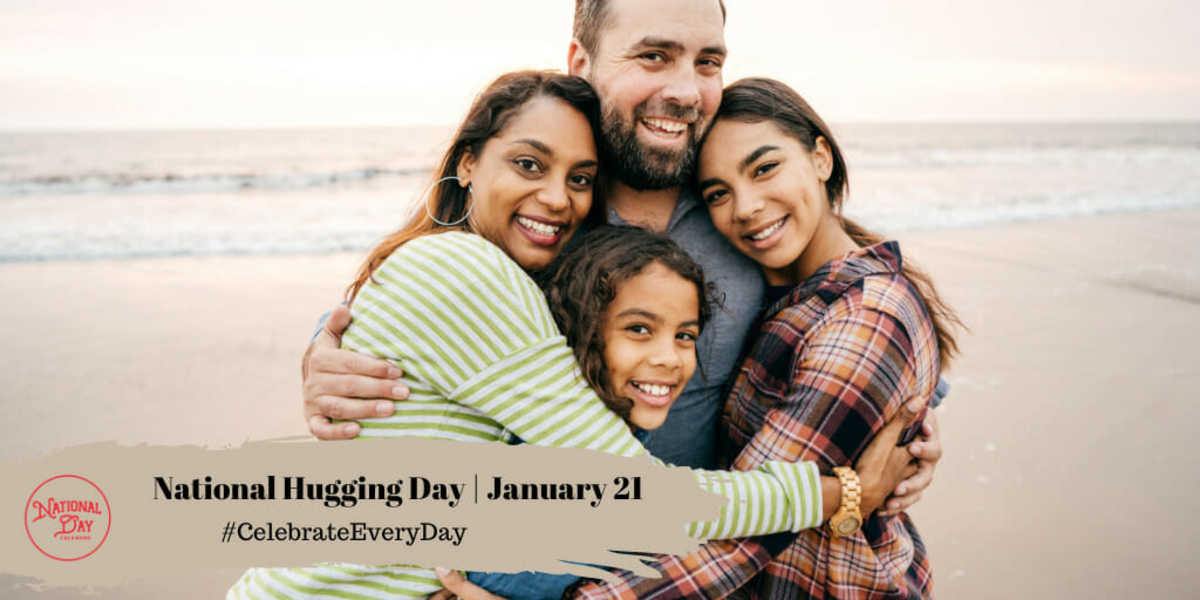 NATIONAL HUGGING DAY
National Hug Day or National Hugging Day occurs on January 21st and is officially recognized by the United States Copyright Office, but is not a public holiday. Read more…
SQUIRREL APPRECIATION DAY
On January 21st, Squirrel Appreciation Day recognizes a critter some consider a pest and others see as just fascinating. The creator, Christy Hargrove, is a wildlife rehabilitator in North Carolina and is affiliated with the Western North Carolina Nature Center.  According to Christy, "Celebration of the event itself is up to the individual or group — anything from putting out extra food for the squirrels to learning something new about the species." Read more…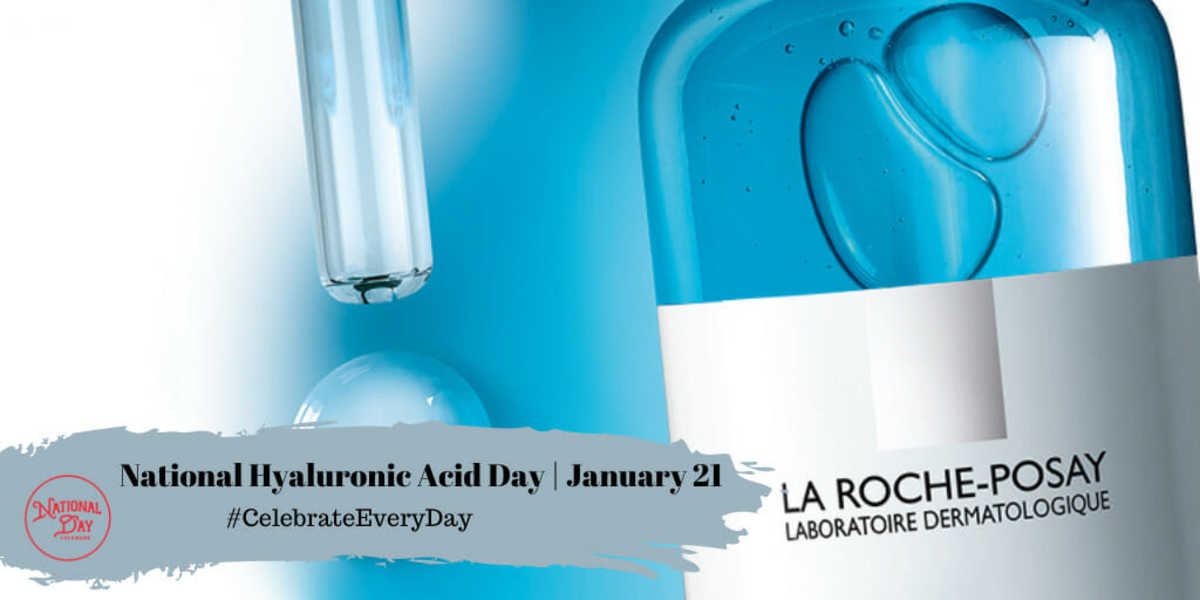 NATIONAL HYALURONIC ACID DAY
Everyone's skin needs a little hydration, especially during the cold, dry winter months. On January 21st, National Hyaluronic Acid Day raises awareness of the important hydrating benefits of the skincare ingredient hyaluronic acid. The day also provides education on the proper usage of hyaluronic acid products. Read more…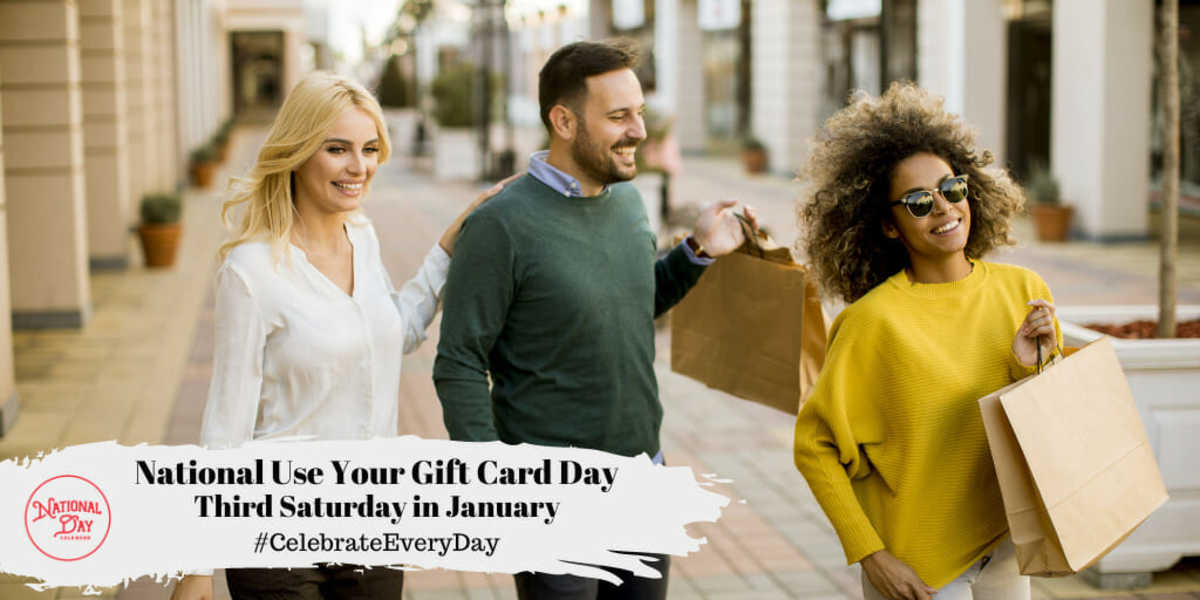 NATIONAL USE YOUR GIFT CARD DAY
National Use Your Gift Card Day reminds Americans to use the $1 billion in unused gift cards each year. On the third Saturday in January, take stock of the gift cards you received over the holidays. Then, make the most of each one of them before they're forgotten for good! Read more…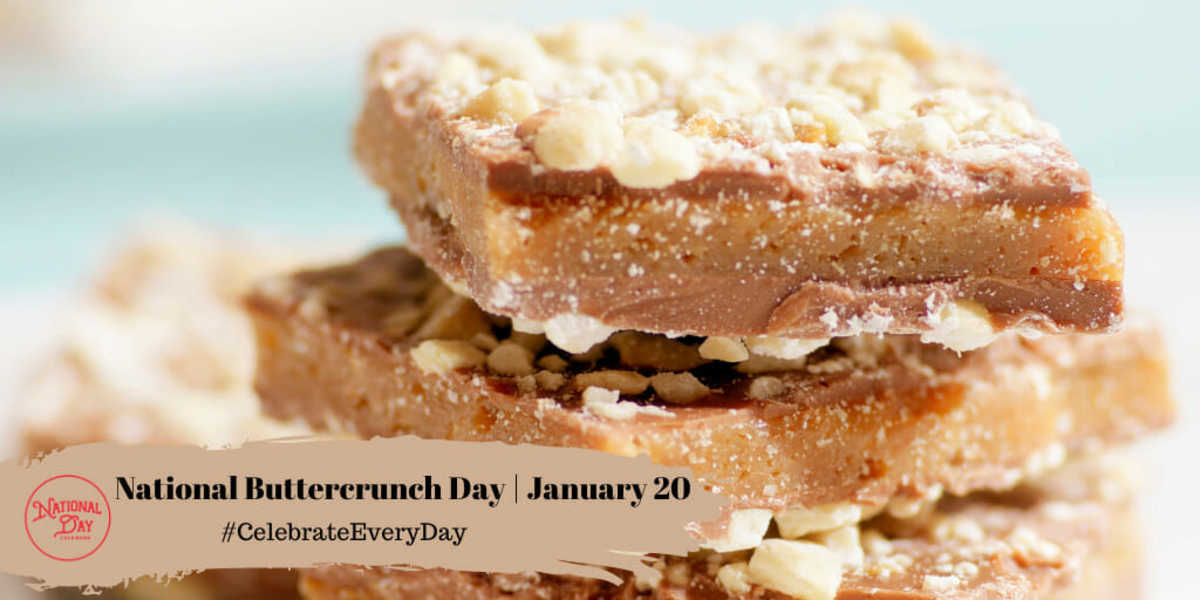 NATIONAL GRANOLA BAR DAY
Each year on January 21st, National Granola Bar Day recognizes the considerable nutrition and energy found in one wholesome granola bar. Read more…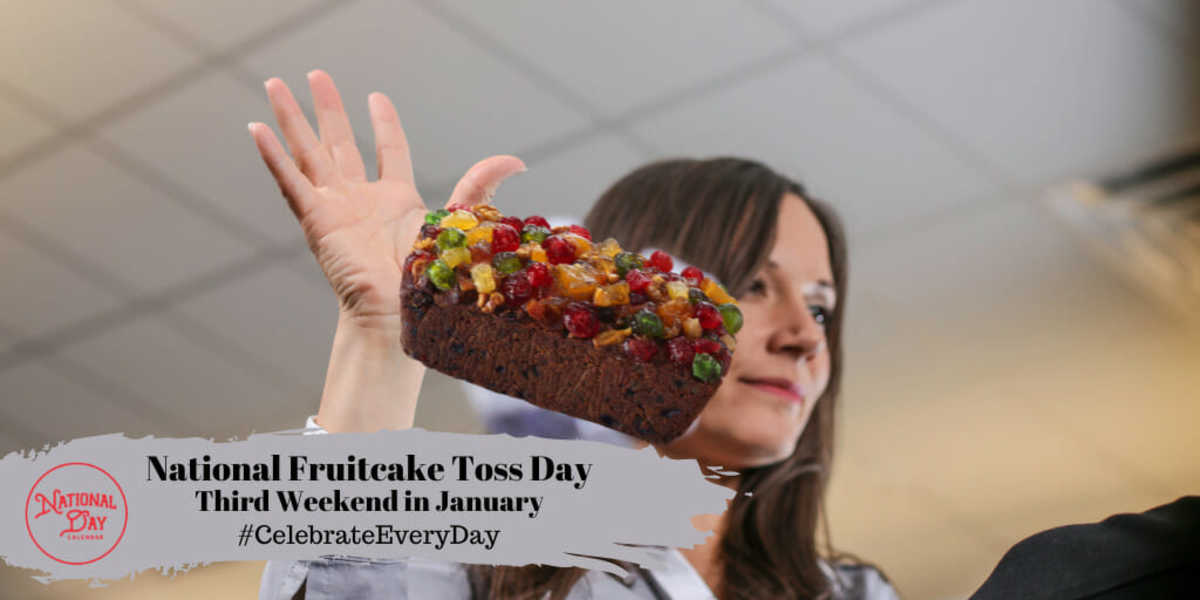 NATIONAL FRUITCAKE TOSS DAY
Usually the third weekend in January, National Fruitcake Toss Day challenges us to chuck the fruitcake as far as we can. (Occasionally, this fun holiday is listed as occurring on the first Saturday in December.) Read more…
On Deck for January 22, 2023
National Days
CELEBRATION OF LIFE DAY
NATIONAL SANCTITY OF HUMAN LIFE DAY
NATIONAL POLKA DOT DAY
NATIONAL BLONDE BROWNIE DAY
Recipe of the Day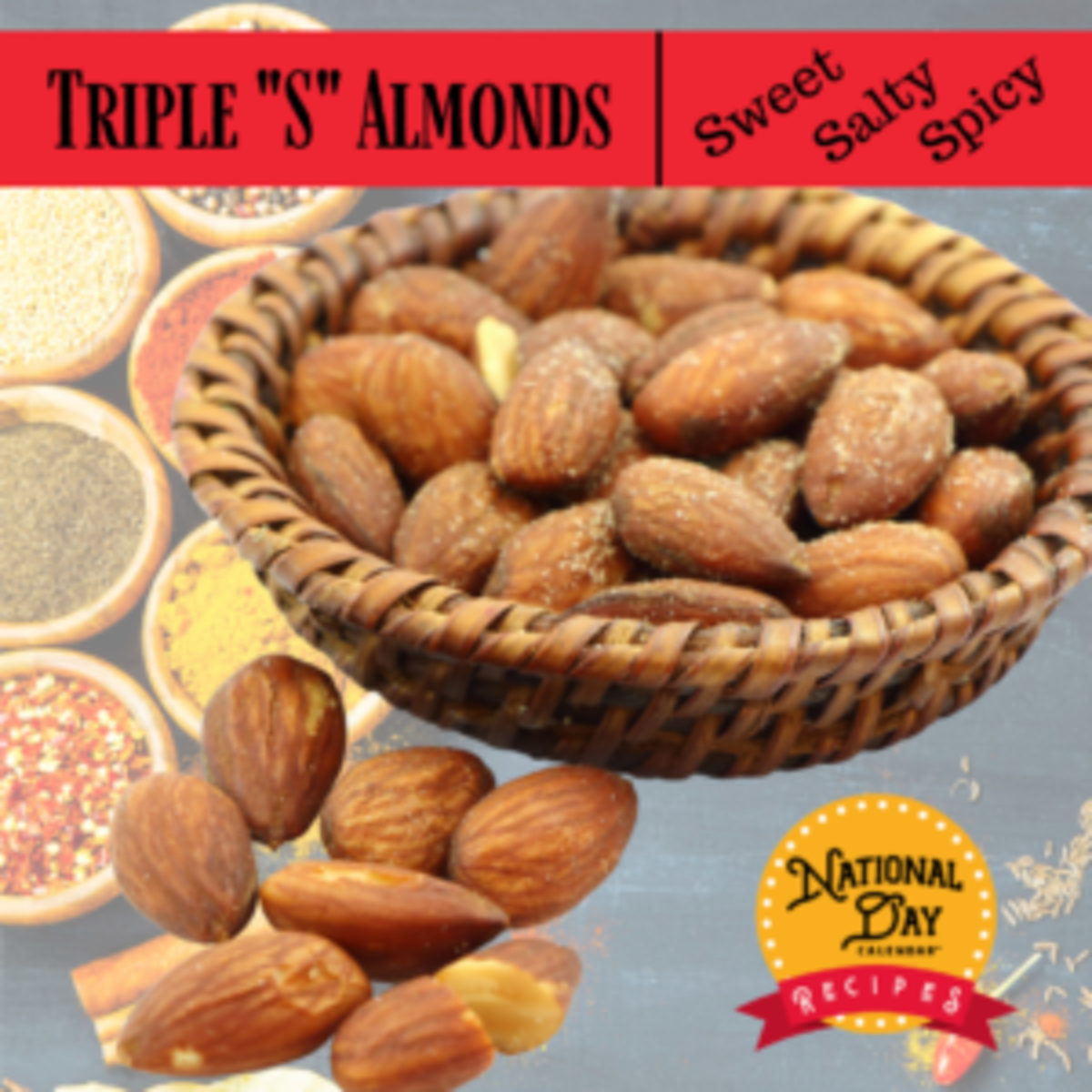 Triple "S" Almonds (Sweet, Salty, Spicy)
Prep: 10 minutes
Cook: 10-15 minutes
Total Prep: 20-25 minutes
Servings: According to www.almonds.com the recommended serving of almonds per day is 1 ounce or about 23 almonds.
Ingredients:
¾ cup sugar
1 teaspoon salt
1 teaspoon cayenne pepper
2 ½ cups whole almonds
2 tablespoons water
1 tablespoon honey
1 teaspoon oil
Instructions:
Preheat an oven to 350 degrees.
In a large mixing bowl, add sugar, salt and cayenne pepper and mix well. Set aside.
In a small bowl, whisk the water, honey and oil ingredients.
Spread the almonds onto a large baking sheet (you may need more than one). As a single layer, toast almonds for about 8-10 minutes, or until golden brown. Watch the almonds as they bake because they burn quickly. Remove from heat.
Place a large skillet or fry pan over medium heat. Add the liquid ingredients, stirring constantly. Once the mixture begins to bubble, stir in the toasted almonds in batches until almonds are coated. Remove from heat. Add almonds to the sugar/salt/spice mixture and lightly mix or toss until almonds are evenly coated. Transfer almonds back to baking sheet in a single layer to cool at room temperature. Enjoy!
January 21st Celebrated History
1648
Long before the suffrage movement, Margaret Brent asked the Maryland General Assembly to grant her voting privileges. While the assembly of men denied Brent her request for not one, but two votes, she proved to be a savvy attorney and landowner in her own right.
1888
James Edward Sullivan and William Buckingham Curtis established the Amateur Athletic Union (AAU). The nationwide organization promotes multiple sports and fitness programs for all ages.
1921
Publishing house The Bodley Head published British author Agatha Christie's debut novel in the United Kingdom, The Mysterious Affair at Styles. The novel was released in the United States a few months earlier.
1976
The Concorde makes its first supersonic commercial flights. British Airways and Air France operated the twenty Concordes built. The first flights departed from London to Bahrain aboard British Airways and from Paris to Rio de Janeiro aboard Air France Concordes.
January 21st Celebrated Birthdays
Sophia Jex-Blake – 1840
In the latter third of the 19th century, Jex-Blake led a small movement to allow women to into medical school in Great Britain. Her efforts proved successful, and in 1877, Jex-Blake and four other women who joined her on the journey passed their medical exams.
Roger Nash Baldwin – 1884
As one of the co-founders of the American Civil Liberties Union, Nash served as its executive director for 30 years.
Wolfman Jack – 1938
Born Robert Weston Smith, the American disc jockey is best known for his raspy voice heard over the radio airwaves. He's also heard (and possibly seen) in films such as American Graffiti, The Midnight Special, and The Wolfman Jack Show.
Paul Allen – 1953
In 1975, Allen and Bill Gates founded Microsoft out of a garage in Albuquerque, New Mexico.
About National Day Calendar
National Day Calendar is the original and authoritative source for fun, unusual and unique National Days! Since our humble beginnings on National Popcorn Day in 2013, we have been tracking the National Days, National Weeks, National Months, and International Days. We became the first calendar of its kind to curate the days all in one place and tell their stories, too! Here at National Day Calendar, we are on a mission to Celebrate Every Day with you! And by you, we mean families, businesses, educators, and strangers we meet on the street. There's more than one day for everyone.
At National Day Calendar, we discovered the National Days have a way of inspiring us. We're honored to tell the stories behind the days and provide you with informational ways to incorporate the National Days into your business, family, schools, and home!