JUNE 3, 2023 | NATIONAL PLAY OUTSIDE DAY | NATIONAL BUBBLY DAY | NATIONAL BLACK BEAR DAY | NATIONAL PRAIRIE DAY | WORLD BICYCLE DAY | CHIMBORAZO DAY | NATIONAL TRAILS DAY | NATIONAL EGG DAY | NATIONAL REPEAT DAY | WORLD CLUBFOOT DAY | NATIONAL CHOCOLATE MACAROON DAY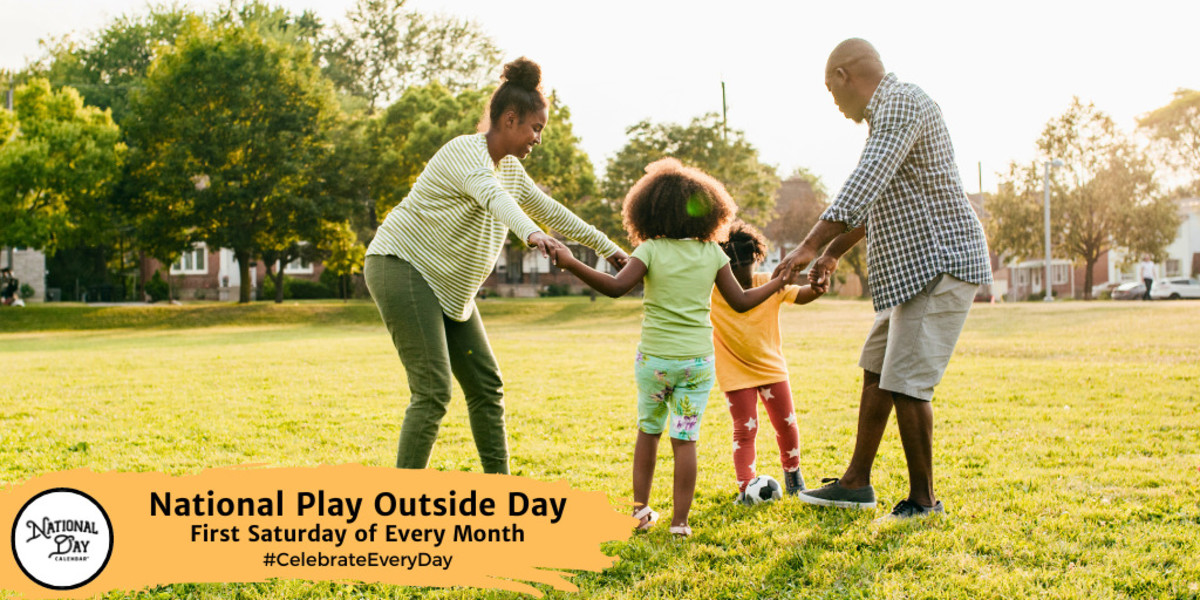 NATIONAL PLAY OUTSIDE DAY
If it's the first Saturday of the month, it's National Play Outside Day. So, no matter what month it is, everyone put down their electronic devices and get outside! Read more…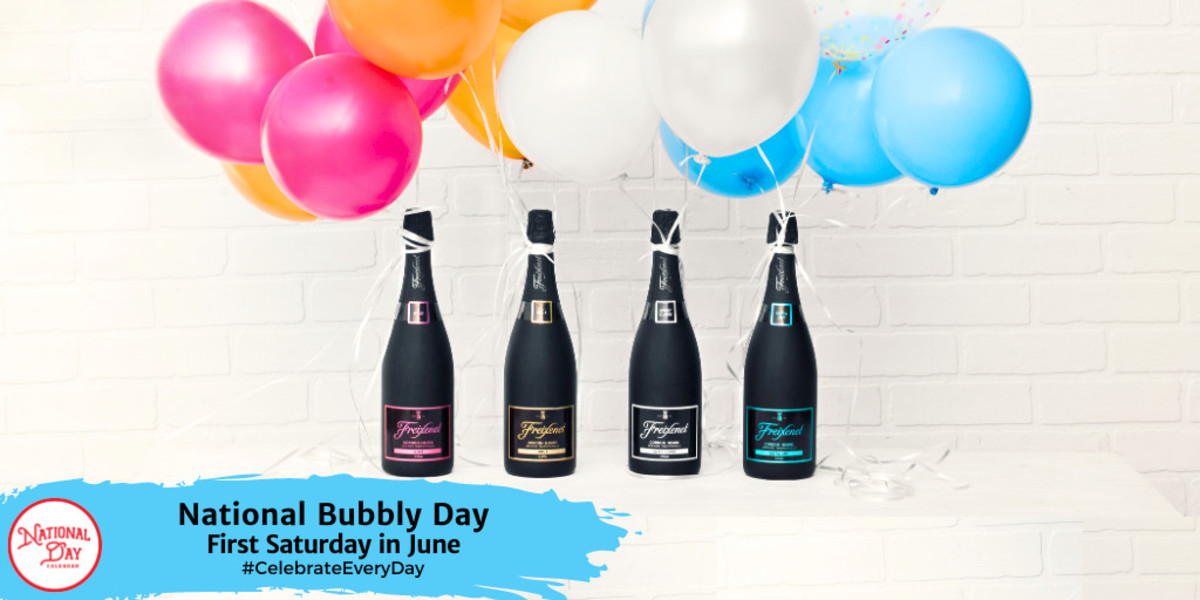 NATIONAL BUBBLY DAY
Pour a glass of sparkling sunshine to celebrate National Bubbly Day every first Saturday in June! Read more…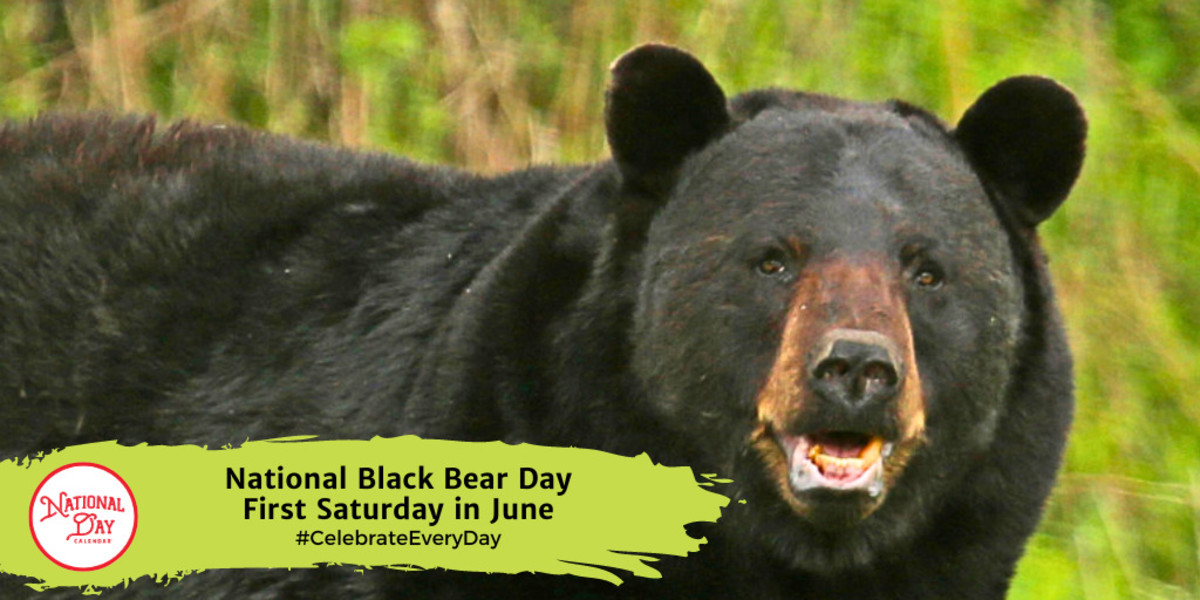 NATIONAL BLACK BEAR DAY
On the first Saturday in June, National Black Bear Day recognizes the most commonly found bear in North America. Read more…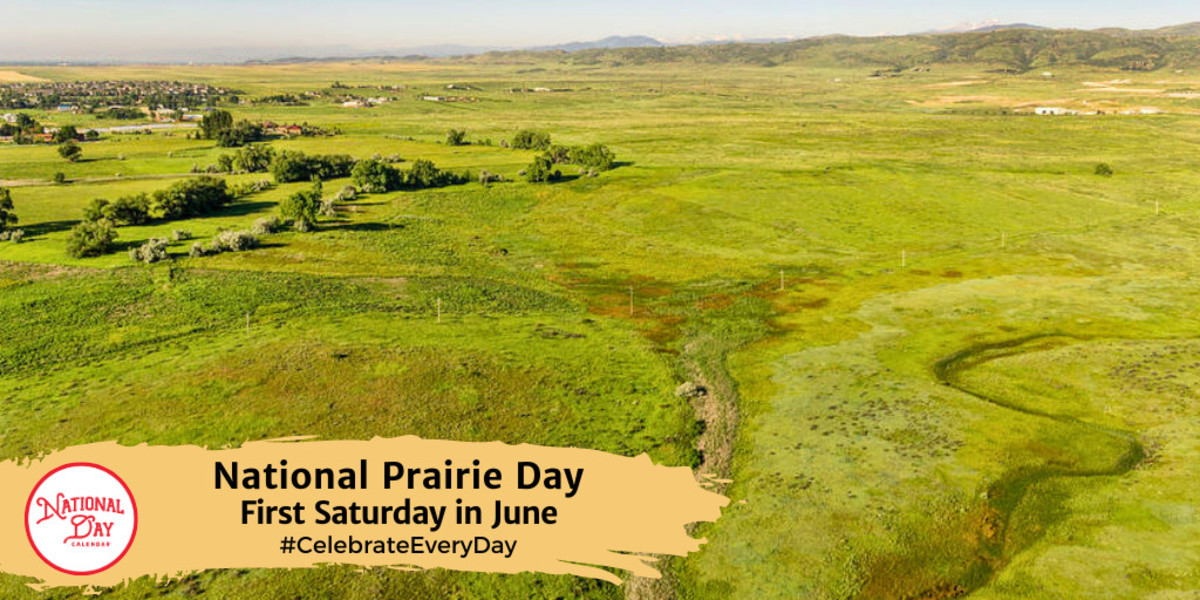 NATIONAL PRAIRIE DAY
On the first Saturday of June, we recognize one of the richest ecosystems on the face of the earth with National Prairie Day. In North America, the prairies are at the heart of the continent. Read more…
WORLD BICYCLE DAY
On June 3, World Bicycle Day targets individuals as a way to promote a healthy lifestyle, especially for those with Type 1 and Type 2 diabetes. Read more…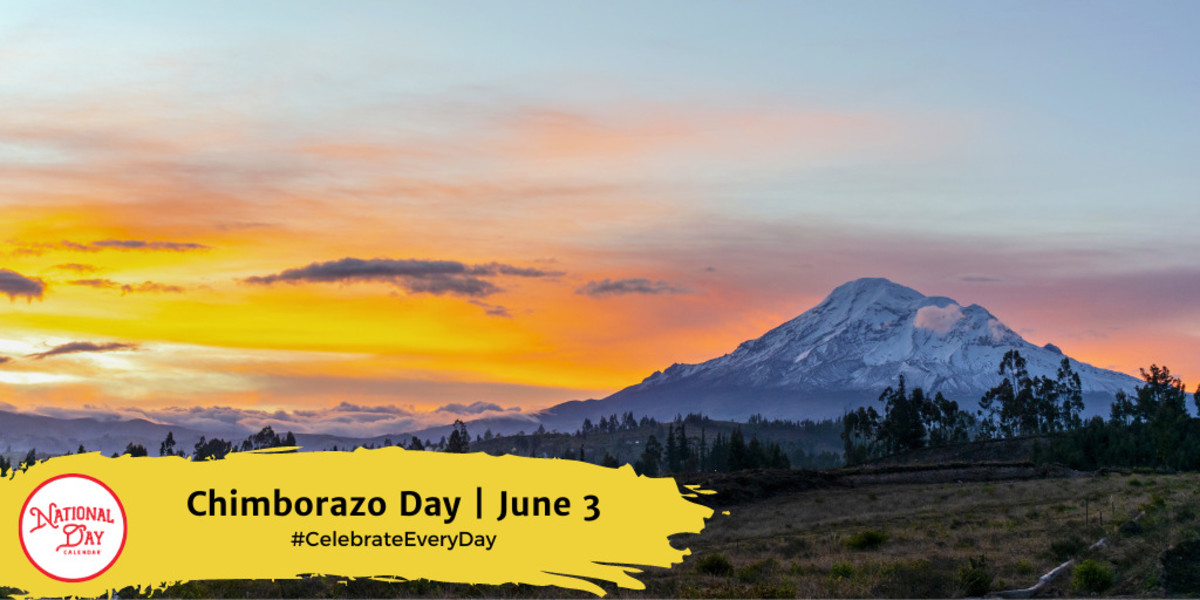 CHIMBORAZO DAY
Every year on June 3rd, Chimborazo Day celebrates the highest point on Earth. It's also a day to lace up the hiking boots and hit the closest trail. Read more…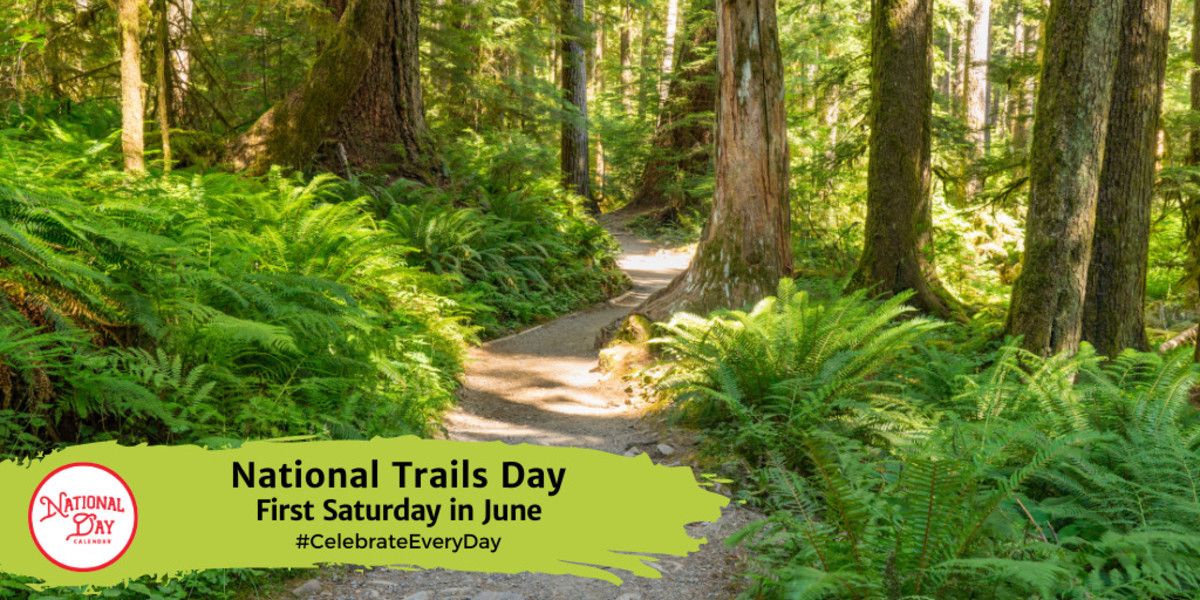 NATIONAL TRAILS DAY
National Trails Day on the first Saturday in June recognizes all the incredible benefits federal, state and local trails provide for recreation and exposure nature. Events held throughout the United States help promote awareness of the wide variety of services the trails systems offer. The day encourages people to discover their local trials, become active concerning trail issues, and share their excitement for the outdoors. Read more…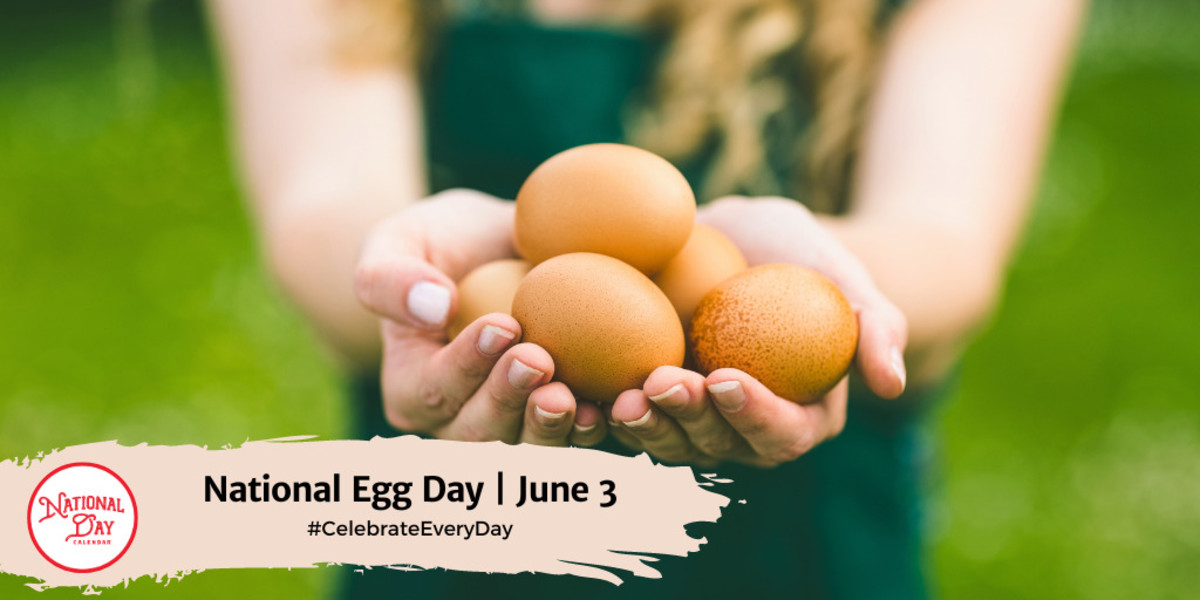 NATIONAL EGG DAY | JUNE 3
June 3rd is time to get a crack on the annual observance of National Egg Day! Read more…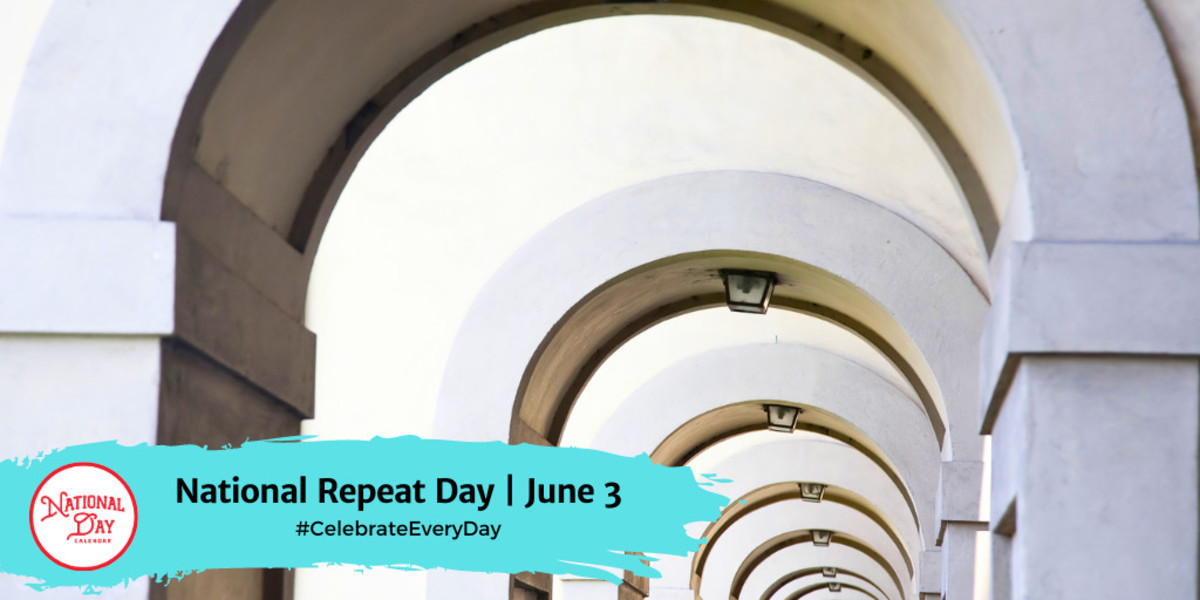 NATIONAL REPEAT DAY | JUNE 3
Observed on June 3rd, National Repeat Day could be an opportunity for some and a bad omen for others. Repeating a foot massage or a day with a dear friend would make this holiday special. Repeating a root canal or Hurricane Katrina are not suggested for this day. Read more…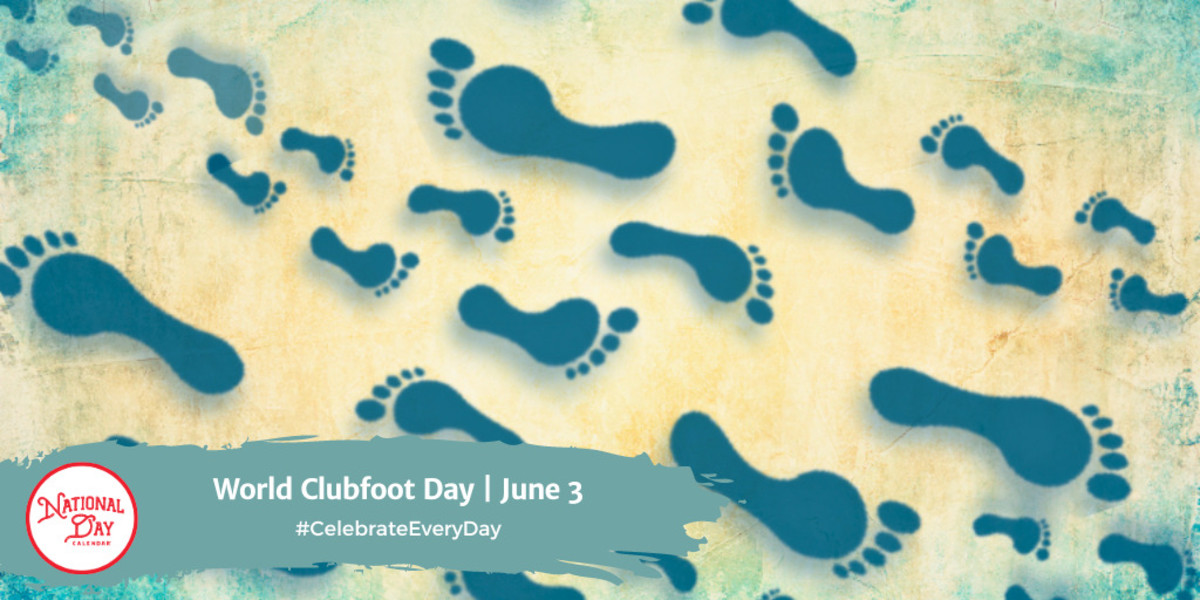 WORLD CLUBFOOT DAY
Every year on June 3rd, World Clubfoot Day seeks to unite those affected by clubfoot so that they can inspire and encourage one another. It's also a day to spread awareness for this common congenital disability. Read more…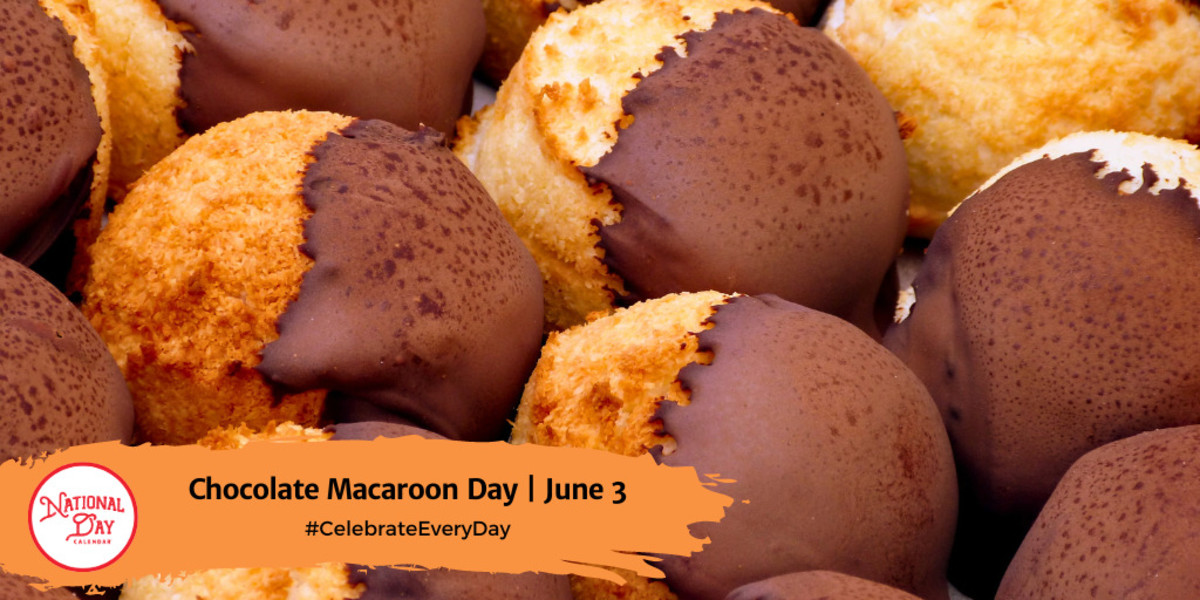 CHOCOLATE MACAROON DAY
Each year, National Chocolate Macaroon Day celebrates a tasty treat. Last month we celebrated National Macaroon Day on May 31st. Now we add a little chocolate to the mix, sweetening the deal. Read more…
On Deck for June 4, 2023
National Days
National Forklift Safety Day
National Hug Your Cat Day
International Day Of Innocent Children Victims Of Aggression
National Clean Beauty Day
National Safe Day
National Cognac Day
National Cheese Day
National Old Maids Day
National Cancer Survivor's Day
Recipe of the Day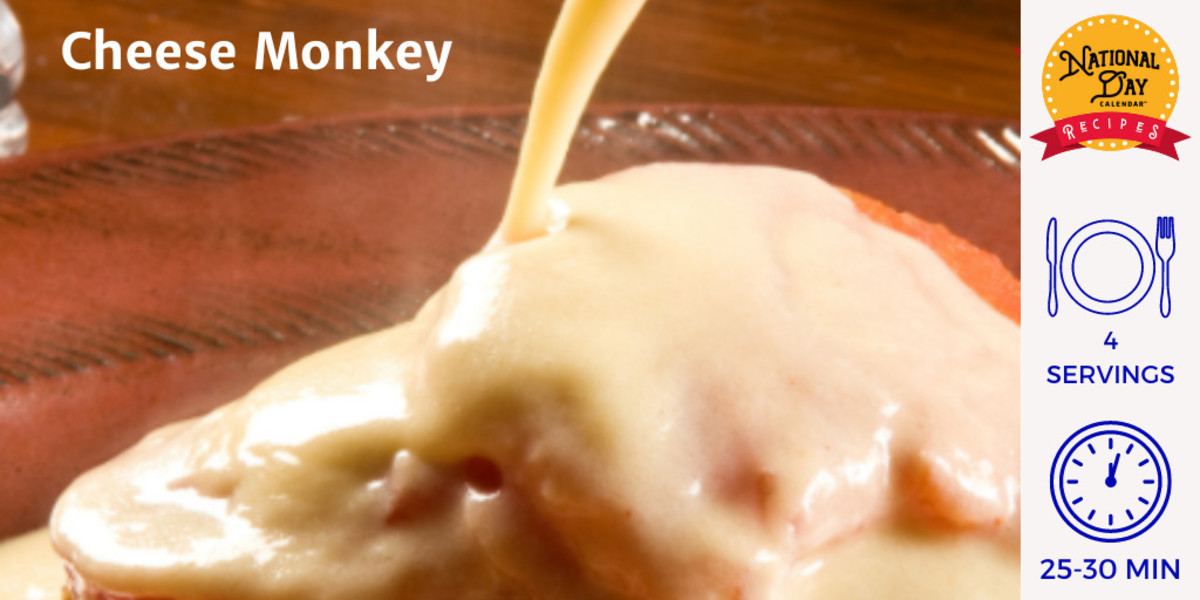 Cheese Monkey
Prep: 15 minutes
Cook: 10-15 minutes
Total Prep: 25-30 minutes
Servings: 4
This version of Welsh Rarebit is an excellent way to use up the ends of a loaf of bread or serve with crackers as a snack.
Ingredients:
1 cup milk, evaporated milk or light cream
1 cup dry bread crumbs
1 cup grated Cheddar
1/2 teaspoon salt
1/8 teaspoon dry mustard
1/4 teaspoon paprika
1/2 teaspoon Worcestershire sauce
1 egg, slightly beaten
Crisp toast or crackers
1/4 cup diced tomatoes
Instructions:
In a double boiler, melt cheese together with the milk and bread crumbs.
Once melted, stir in the spices and Worcestershire sauce.
Add the slightly beaten egg and stir well. Cook about one minute, stirring continuously.
Pour immediately over toast or crackers. Garnish with diced tomatoes. For added flavor, add corn beef slices, too.
Serve hot.
June 3rd Celebrated History
1916
President Woodrow Wilson signs the National Defense Act. The act expanded the size of the United States National Guard.
1965
Ed White completes the first spacewalk by an American. He launched into space aboard the spacecraft Gemini 4. The mission was NASA's first multi-day mission in space.
2001
At the Tony Awards, The Producers wins 12 awards. The record-setting musical comedy production by Mel Brooks starred Mathew Broderick and Nathan Lane.
June 3rd Celebrated Birthdays
Myrtle Cagle – 1925
The American pilot and flight instructor began flying at the age of 12. During her career, she endured testing at the Lovelace Clinic under the premise that she could potentially become an astronaut. However, NASA had no intentions at that time of allowing women into the space program.
Allen Ginsberg – 1926
The American beat writer is known for his poetry. He published several works including Howl and Other Poems.
Norman Brinker – 1931
Once the owner of Chili's, Norman Brinker developed numerous restaurant concepts including the salad bar.
Larry McMurty – 1936
Author of the Pulitzer Prize-winning novel Lonesome Dove, Larry McMurtry's works have been adapted to film. His gritty westerns weave lore, legend, and history into vivid landscapes and colorful characters.
Dr. Jill Biden – 1951
The 48th First Lady of the United States stepped into the role on January 20, 2021. An American professor at Northern Virginia Community College, Jill Biden is thought by many to be the first First Lady to actively hold a paying job during the President's tenure. She also worked during her husband's time as Vice President.
Travis Hafner – 1977
Travis Hafner played Major League Baseball for nine seasons as a designated hitter and first baseman. Hafner debuted with the Texas Rangers and also played for the Cleveland Indians and New York Yankees.
About National Day Calendar
At National Day Calendar, our mission is to spread joy and enthusiasm by celebrating the diverse and unique cultural traditions of the United States. We aim to inspire individuals, families, and communities to come together and enjoy the many fun and festive national days that mark our calendar year. Whether it's indulging in a favorite food, hitting the beach, or simply taking a moment to appreciate the things we love about our country and culture, we believe that National Days provide an opportunity for people to connect and find happiness in the shared experiences that make us all human.
Through our platform, we strive to create a sense of community and promote the joy of celebration by highlighting and commemorating the many national days that bring us together.