Looking Back
April 27, 2021 - NATIONAL TELL A STORY DAY – NATIONAL DEVIL DOG DAY – NATIONAL BABE RUTH DAY – NATIONAL PRIME RIB DAY
APRIL 27, 2021 | NATIONAL TELL A STORY DAY | NATIONAL DEVIL DOG DAY | NATIONAL BABE RUTH DAY | NATIONAL PRIME RIB DAY

NATIONAL TELL A STORY DAY
National Tell a Story Day on April 27th each year in the United States encourages people of all ages to share stories. The stories can take many forms, too. You can read from a book or create one from your imagination. Stories recreated from childhood memory leave an indelible imprint on both the storyteller and the listener. No matter what story you tell, the day supports gathering with friends and family to share those stories.
The ancient practice of storytelling handed down knowledge from one generation to the next. It is a wonderful way to pass on family traditions, histories, and long-told tales. It can also be entertaining as well as educational. Any good storyteller will tell you, some of the very best stories come from real-life experiences.
When is World Story Telling Day?
The celebration encourages every generation to tell stories. That includes the youngest storytellers to most experienced. Gather grandparents and children together to swap tales. Pick a topic and let the tales spin. Bring favorite books or well-remembered fables to tell. Spending time telling stories with family, friends, and loved ones is a time for all to learn from each other, remember, and grow closer together.
Besides creating a bonding environment, oral storytelling provides rich opportunities to reminisce. While connecting the past to our present, oral storytelling also fosters creativity. It encourages the use of imagination that lasts a lifetime.
HOW TO OBSERVE #NationalTellAStoryDay
Libraries around the country participate in the day. They offer special storytelling times for children. Do you have a story to tell? It does not matter if the story is a short story or a long story, fiction or nonfiction, a tall tale or folklore. Seek the storytellers in your life and encourage them to regale you with stories. As you listen, record them in some way. This is a day for them all.
While you're practicing your storytelling skills, try these tips to make your tales come to life:
Engage your audience. Invite them to participate, too!

Be sure to give your characters their own voice. Would Kermit the Frog or Daniel the Tiger be the same without their own voice?

Get physical! Body movements give your stories extra impact. You will capture your audience's attention. You will also bring your story to life.

Ask your audience questions. How will the main character get out of trouble? What will happen next? Who do you think did it? What would you do?

Use misdirection to surprise your audience. Sound effects, small magic tricks, and props all add elements of surprise to your stories.

Facial expressions punctuate your words. Use this powerful tool to drive a character's emotion home.
We encourage you to tell your stories and even share them on social media using #NationalTellAStoryDay.
Educators, visit the National Day Calendar® Classroom for lessons designed around National Tell a Story Day.
NATIONAL TELL A STORY DAY HISTORY
National Day Calendar continues researching the origins of this storytelling day.
NATIONAL DEVIL DOG DAY
On April 27th, enjoy a treat in the name of National Devil Dog Day! The day honors the service members dubbed with the nickname and the devilish snack cake.
With a layer of cream filling sandwiched between two layers of devil's food cake, Devil Dogs became a tasty single-serving treat in the mid-1920s. Drake's first started making the cakes in 1926.
During World War I, the legend goes that German soldiers took to calling U.S. Marines "devil dogs" for their tenacity. In 1918, a U.S. recruiting poster headlined with the phrase Teufel Hunden put the story into full circulation across the country. Although the German expression was rare and oddly worded, and its source blurry at best, the nickname took a firm hold.
The underlying truth holds up. The U.S. Marines fought with fierce bravery in Europe as did all the troops. Sports teams adopted the name, poets wrote about the military prowess of the devil dogs, movies were made featuring the devil dogs, and the story of the name embellished or not became a part of history.
They even inspired a devilish snack cake, we still enjoy today!
HOW TO OBSERVE #NationalDevilDogDay
National Devil Dog Day stirs up a taste for history, word origins, and snack cakes! Grab one or two and read up on the history of the Marines in World War I. Find out how they train their devil dogs today. Use #NationalDevilDogDay to share on social media.
NATIONAL DEVIL DOG DAY HISTORY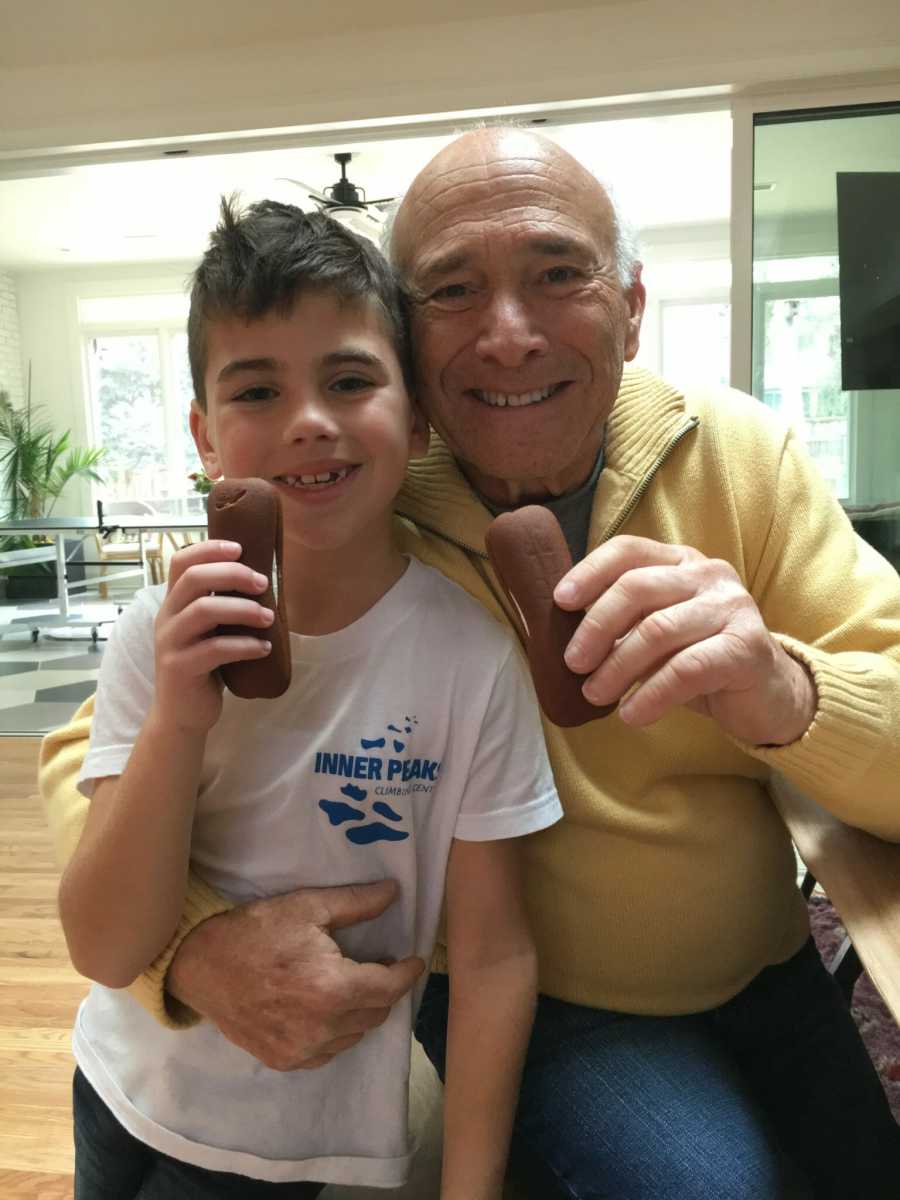 Howard Leslie Sobel, the patriarch and grandfather, introduced Devil Dogs to the Sobel family. As a young boy, Sean Alexander Sobel looked forward to finding them in his grandparent's cupboard. He would take one for him and one for his grandfather to eat together. It is now a family tradition. Sean Alexander Sobel founded National Devil Dog Day to share the history of Devil Dogs.
In 2018, the Registrar at National Day Calendar proclaimed the day to be observed on April 27th, annually.

NATIONAL BABE RUTH DAY
On April 27, baseball fans worldwide honor one of baseball's all-time greatest players on National Babe Ruth Day.
George Herman "Babe" Ruth, Jr., born on February 6, 1895, in Baltimore, Maryland, was nicknamed "the Bambino" and "the Sultan of Swat." Spending 22 seasons in Major League Baseball (MLB), he played for three teams from 1914 to 1935.
Babe Ruth's baseball career started as a pitcher for the Boston Red Sox. He became a full-time right-fielder when the New York Yankees bought his contract in 1919. Being one of the league's most prolific hitters, he helped the Yankees win seven pennants and four World Series titles.
Ruth set career records, in his time, for home runs, slugging percentage, runs batted in, and on-base plus slugging. In 1927, he was the very first player to hit 60 home runs in one season.
Following a short stint with the Boston Braves, Ruth retired in 1935. In 1936, he became one of the first five players to be elected into the National Baseball Hall of Fame.
In 1946, after experiencing severe eye pain and difficulty swallowing, Babe Ruth was diagnosed with cancer. On April 27, 1947, he attended the proclaimed Babe Ruth Day and spoke briefly to a crowd of almost 60,000 people at Yankee Stadium.
At the age of 53, on August 16, 1948, at 8:01 pm, Babe Ruth died in his sleep.
HOW TO OBSERVE #NationalBabeRuthDay
Play a game of catch in the backyard. Go to the batting cages and try slugging a few Babe-Ruth style. Buy some peanuts and Cracker Jacks and head out to the ball game!
Watch a Babe Ruth documentary or read up about this legendary baseball player. When you do, be sure to invite someone to celebrate the day with you.
Use #NationalBabeRuthDay to share on social media.
NATIONAL BABE RUTH DAY HISTORY
New York City hosted the first National Babe Ruth Day on April 27, 1947, soon after Ruth's cancer diagnosis. Ruth attended ceremonies at Yankee Stadium to 58,339 fans. In the House that Ruth Built, fans cheered as dignitaries surrounded the Bambino, including Francis Spellman, Commissioner A. B. Chandler, A.L. President Will Haridge, and N.L. President Ford Frick.
While the Yankees lost 1-0 against the Washington Senators that day, they still took over first place in the standings against the Chicago White Sox. The White Sox dropped a doubleheader that day against the Browns.

NATIONAL PRIME RIB DAY
National Prime Rib Day annually recognizes this special meal favorite on April 27th each year. Sometimes known as the "King of Meats," Prime Rib is a choice cut from one of the eight prime cuts of beef.
A rubbed-on seasoned and then slow-roasted prime rib will give you a deliciously tender, tasty main course. Find many recipes and helpful "how to cook prime rib" guides on the internet for all to use. Some of the most common seasons used include garlic, salt, pepper, rosemary, onion, oregano, and thyme.
Depending on your preference, you might choose to serve your prime rib with fresh vegetables such as asparagus, broccoli, cauliflower, or Brussel sprouts. A variety of potatoes complement prime rib, too. Whether you like mashed, baked, or roasted potatoes, they will pair well with this hearty meal. Add a light salad or pasta dish, too. Don't forget to serve your favorite wine or beer. Your guests will appreciate it.
Finish off the meal with a fruit-topped dessert. It's definitely a meal worthy of a celebration!
HOW TO OBSERVE #NationalPrimeRibDay
When prime rib is on the menu, you know it's time to celebrate! Whether you celebrate at home or visit your favorite restaurant, be sure to invite others to join you. We also have a recipe for you to try. Show off your prime rib skills. We know you have some!
Share your photos on social media using #NationalPrimeRibDay.
NATIONAL PRIME RIB DAY HISTORY
National Day Calendar continues to research the origins of this tasty holiday.
There are over 1,500 national days. Don't miss a single one. Celebrate Every Day® with National Day Calendar®!
On Deck for April 28, 2021
National Days
International Days
April 27th Celebrated (and Not So Celebrated) History
1865
The worst maritime disaster in United States history occurred on the Mississippi River just north of Marion, Arkansas. Greater than the Titanic disaster, the Sultana steamboat exploded just weeks after the end of the Civil War and the assassination of President Lincoln. Overloaded with POWs returning to the North, over 1800 passengers perished.
1937
After premieres in Los Angeles and New York, A Star is Born opens across the United States. Starring Janet Gaynor and Fredric March, the film follows a young woman's dream of Hollywood stardom. The film's popularity lends itself to four remakes. The first, a television adaptation, starred Kathleen Crowley and Conrad Nagel. Then in 1954, crooner Judy Garland and James Mason put on performances that many considered to be unstoppable. Some even suggest that Garland's performance is the best of her career. Then in 1976, Barbra Streisand and Kris Kristofferson take up the challenge. Garland, Mason, Streisand, and Kristofferson all won Golden Globes for their respective performances. The most recent version of a Star is Born came out in 2018 starring Grammy winner Lady Gaga and Bradley Cooper. The film won the Grammy for Best Compilation Soundtrack for Visual Media.
1947
In the House that Ruth Built, 58,339 fans turn out to honor an ailing Babe Ruth.
Recipe of the Day
Name: Blueberry Pie
Prep: 15 minutes
Cook:
Total Prep: 15 minutes

Servings: 8
Ingredients:
3/4 cup sugar
3 tablespoons cornstarch
1/8 teaspoon salt
1/4 cup cold water
5 cups fresh blueberries, divided
1 tablespoon butter
1 tablespoon lemon juice
1 refrigerated pie crust (9 inches), baked
Instructions:
Combine sugar, cornstarch, salt, and water in a saucepan over medium heat until smooth. Add 3 cups of blueberries and bring to a boil. Cook for 2 minutes until thick and bubbly stirring frequently.
Remove from the heat and add butter. Stir until butter is melted. Add lemon juice and remaining blueberries. Let cool, then pour into prepared pie crust.
April 27th Celebrated (and Not So Celebrated) Birthdays
Ulysses S. Grant – 1822
The 18th president of the United States served as the commanding general of the Union Armies during the American Civil War. The youngest president the country had seen, his two terms from 1869 to 1877 placed him in charge of overseeing much of Reconstruction.
W.H. Carothers – 1896
W.H. Carothers invented nylon and neoprene. As a chemist, his contributions led to breakthroughs led to multiple versatile uses in industry and manufacturing.
Betty Mae Tiger – 1923
Betty Mae Tiger Jumper devoted her entire career to public service. As a nurse, she worked to improve the health and conditions in the Seminole community. In 1967, Tiger Jumper was elected the first woman tribal leader of the Florida Seminoles and the first woman to lead a federally recognized tribe. In 1971, she left office to carry on the publishing of the Seminole Tribune which Tiger Jumper launched in 1950.
Coretta Scott King – 1927
During the Civil Rights Movement, Coretta Scott King worked alongside Dr. Martin Luther King, Jr. Following his death, she earned a reputation as a leader in her own right.
About National Day Calendar
National Day Calendar® is the authoritative source for fun, unusual and unique National Days! Since our humble beginnings on National Popcorn Day in 2013, we now track nearly 1,500 National Days, National Weeks and National Months. In addition, our research team continues to uncover the origins of existing National Days as well as discover new, exciting days for everyone to celebrate.

There's a celebration for everyone. While National Road Trip Day satisfies the itch to wander, many pet days let us share our love of animals. National 3-D Day and National Astronaut Day honor the advancement of technology, too. Every food day you can imagine (National Avocado Day, for example), will keep you celebrating, also!
Be sure to stay in the know by signing up for our e-mail updates. Also, follow us on Facebook, Twitter, and Instagram.
Our Ambassador Program is another way #CelebrateEveryDay®! Whether you become an ambassador or follow one of the savvy ambassadors, their fun videos and posts will keep you prepared for every holiday.