(Last Updated On: September 25, 2020)
14 INTERESTING EQUINE CAREERS
14 Interesting Equine Careers – For the love of a horse, some of us would do just about anything to work with them every day. Getting paid to spend time with your favorite animal species would just be a bonus. Doing something you love rarely seems like work. If you're experienced with horses and looking for a career, here are 14 interesting equine careers to consider.
1. Equine-Assisted Therapist
When humans experience anxiety, ADD, dementia, depression, injuries, and other conditions, they may benefit from Equine Assisted Therapy (EAT).
Professional mental health therapists direct EAT activities between a patient and a horse. The activities help the patient in many ways including responsibility, building confidence, empathy, increasing interpersonal relationships, and much more.
Mental health professionals and graduate students take additional training to be certified as an Equine-Assisted Mental Health practitioner. If you enjoy helping others and have a love of horses, this career might be for you.
2. Groom
With outstanding horsemanship skills, a knowledge of the care of horses and love for them, too, you might consider the position of groom. While many grooms have no professional training, it is possible to obtain it. Coursework and certification may help advance the career of a groom. Since most groom positions don't offer outstanding wages, having advanced training in a specialized area will increase your potential earnings.
3.Photographer 
Many stables, race tracks, breeders, and more hire photographers to take professional photos of their horses. If your photography skills are sharp and you want to branch out beyond family photos or nature photography, animal photography is another area to explore. Beyond your photography skills, you will also need to be an excellent business manager, as many who enter the field of photography are freelance.
4. Saddle Maker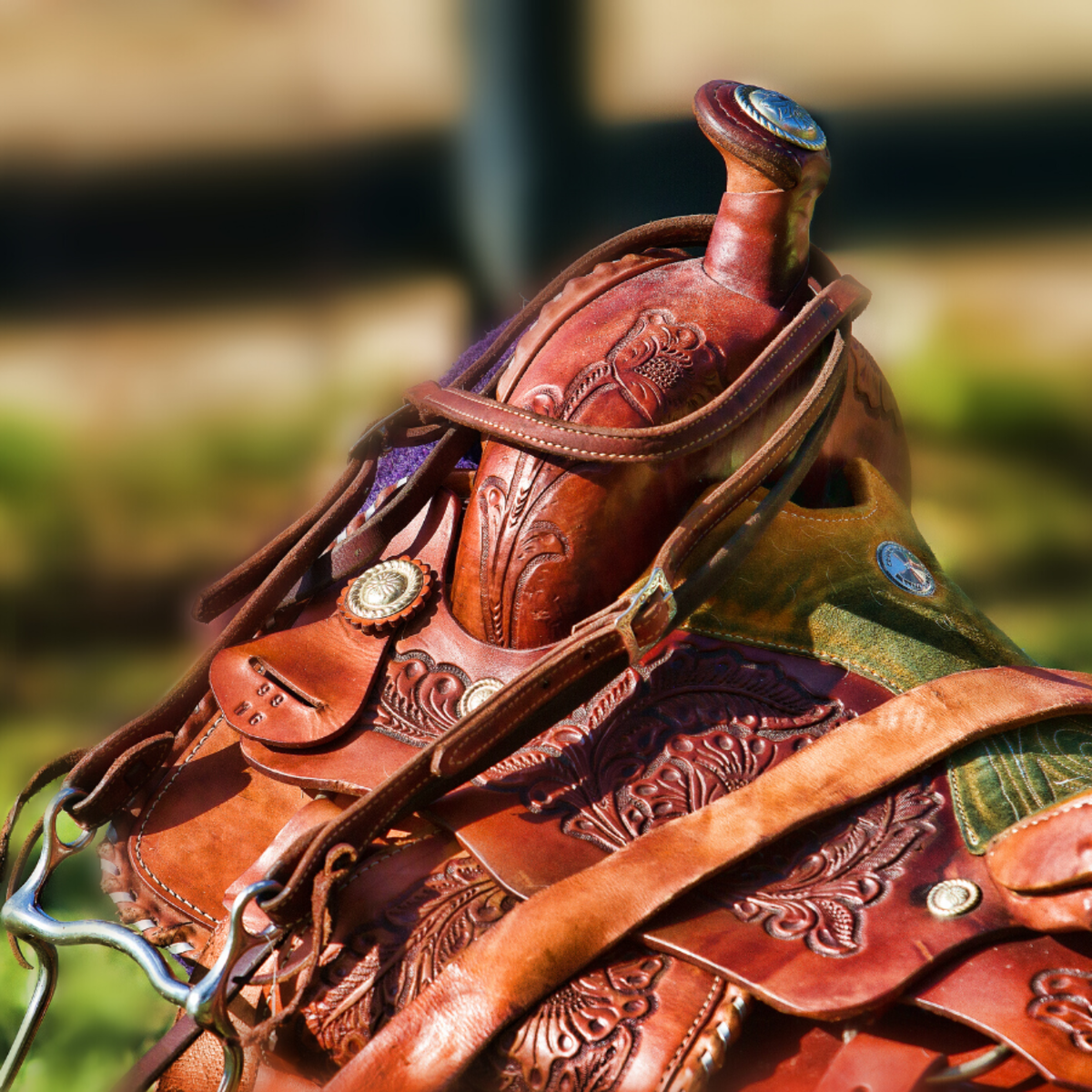 A saddle maker hones a unique set of skills by working with leather and having an understanding of the needs of both horse and rider. Working alongside someone with experience to better learn the trade helps with mastering the skills needed to be a regarded saddle maker. Saddle makers also repair saddles and other gear horse and rider will use. As a custom saddle maker, you will be working with your hands every day, cutting leather, creating patterns, and stitching. You will also get to know your customers and that includes the horse.
5. Farrier
A horse's feet require specialized care and that care comes from a farrier. Farriers acquire their skills by a combination of on the job training and skilled trade programs. Through these programs, they learn about forging, welding, and animal care. Certified practitioners complete a written exam. Some stables keep full-time farriers on staff. Other farriers may work independently or for a veterinarian.
6. Braider
Practiced professional braiders offer their services to breeders and show riders. These talented horse lovers are the beauticians of the horse world. While most do not make their living by braiding alone, the more skill,
knowledge and speed you have, the more you can make. They braid the horse's mane into intricate and beautiful designs. While braiding the mane originally began to prevent the mane from becoming tangled in equipment, it now sets thoroughbreds apart during a show. It also offers a way to keep manes untangled. Certain competitions require specific types of braids, so learning all varieties of braids is helpful.
7. Mounted Law Enforcement Officer
While not every city has mounted peace officers, those that do require the extra skill and knowledge of the horse. Their responsibilities will be much the same as other patrol officers as the ride on horseback but they also demand the additional skills associated with riding and caring for a horse. They receive specialized training that aids them in properly working with a horse. While they patrol areas that are not accessible by vehicle, a mounted officer may also aid in search and rescue missions, too. Despite horsemanship, however, their primary role is law enforcement.
8. Equine rescuer
Horse rescue is more than a full-time job requiring many talents. Not only must they have a complete understanding of horses, their care, and needs, they also must have business knowledge. While they are similar to shelters for cats and dogs, horse rescuers specialize in the equine species. Your goal will be to care for and successfully re-home horses that no longer have homes. At times, rehabilitation may be necessary, too. This career requires a vast knowledge of horses, horsemanship, and immense resources.
9. Riding Instructor
As a riding instructor, you will teach others to safely and respectfully ride a horse. Students also learn about horse behavior and riding styles. Instructors may teach riding to other professionals such as mounted police, Equine Assisted Therapists, or trail guides. While certification is not required, a riding instructor should have a vast understanding of horsemanship, a variety of riding styles, be able to evaluate riders, and enjoy working with both humans and horses.
10. Equine Dentist
Just like farriers care for a horse's feet, and Equine Dentist specializes in the care of a horse's teeth. However, an Equine Dentist is a veterinarian who focuses their knowledge on the horse's mouth. Just like a veterinarian, they require a degree in Veterinary Medicine. They then train through internships and fellowships in horse dentistry. This specialization includes diagnostic and surgical skills, too.
11. Hot Walker
Hot Walkers lead sweaty horses after a race or training to help them cool down. Understanding horses and horsemanship skills are required. Other responsibilities may include grooming the horse and may require travel. The position may lead to career advancement within a racing organization, breeding, or training facility.
12. Foaling Attendant
If your horse love includes maternal instincts, you might consider the seasonal job of foaling attendant. Just like the name sounds, you attend to a mare about to give birth. Foaling attendants' skills include a complete understanding of the foaling and delivery process, care of the newborn foal, identifying risk factors, and communication skills. They are also required to run tests on the mare and foal.
13. Rodeo Pick Up Rider
In the rodeo world, a pick-up rider collects cowboys and cowgirls after they have completed their competition in saddle bronc or bareback rides. Whether the rider is successful or they've been bucked off, they will need a ride out of the center of the ring. These professional riders have extensive horsemanship and rodeo experience and are fit. The job requires extensive travel, too. So not only will you spend your time on horseback, but you'll also get to see the country.
14. Mounted Guide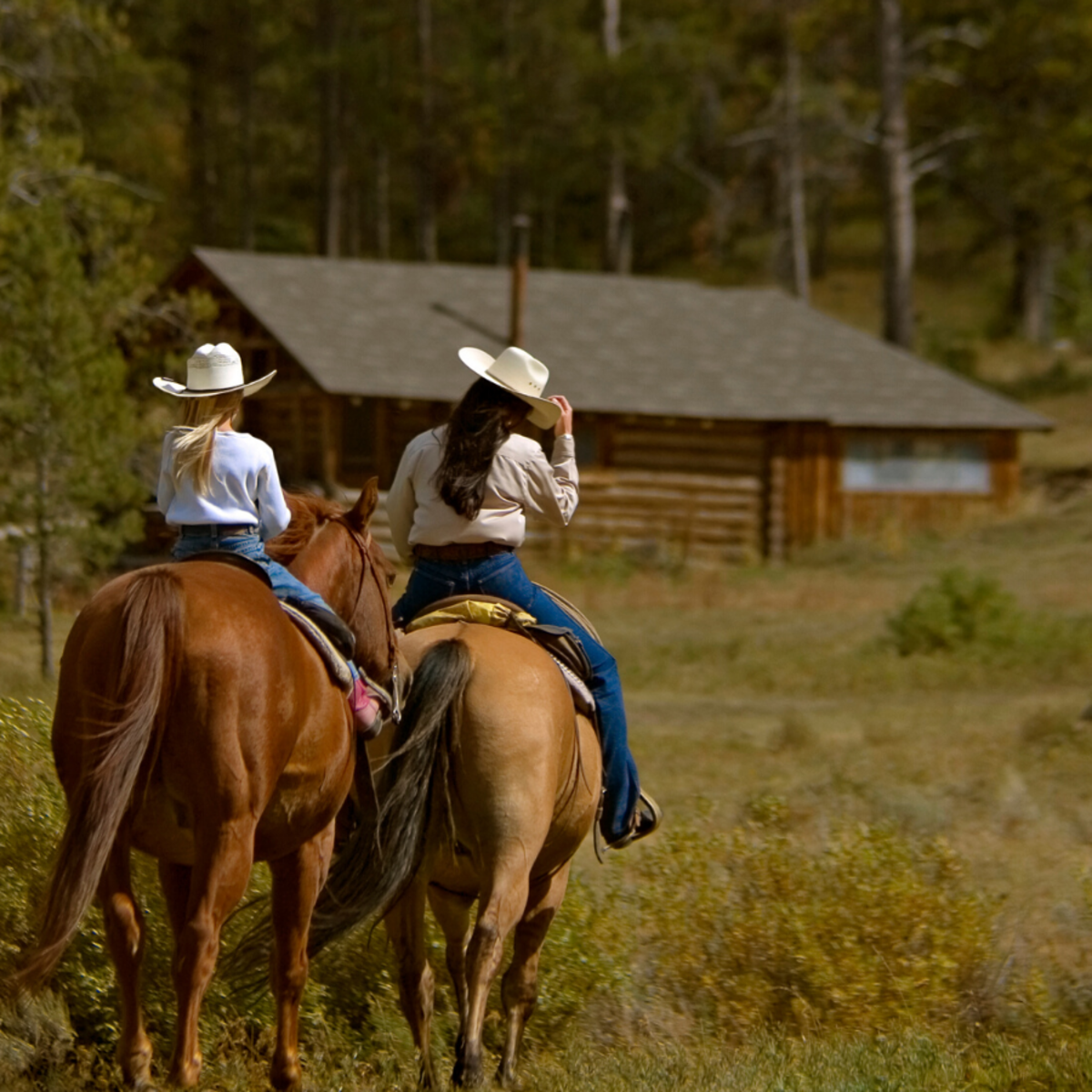 While many of these positions are seasonal, they offer an opportunity to spend an immense amount of time with horses while guiding others on horseback along trails. You will need to also have people skills and knowledge of the area where you're working. Training in basic first aid is also necessary. You will match riders to horses, provide visitors trail information, and maintain trails. Other duties may include grooming, feeding, and caring for horses, too.
If you're looking for a way to spend more time with horses or a career focused on horses, these 14 Interesting Equine Careers may lead you there.
There are over 1,500 national days. Don't miss a single one. Celebrate Every Day® with National Day Calendar®!