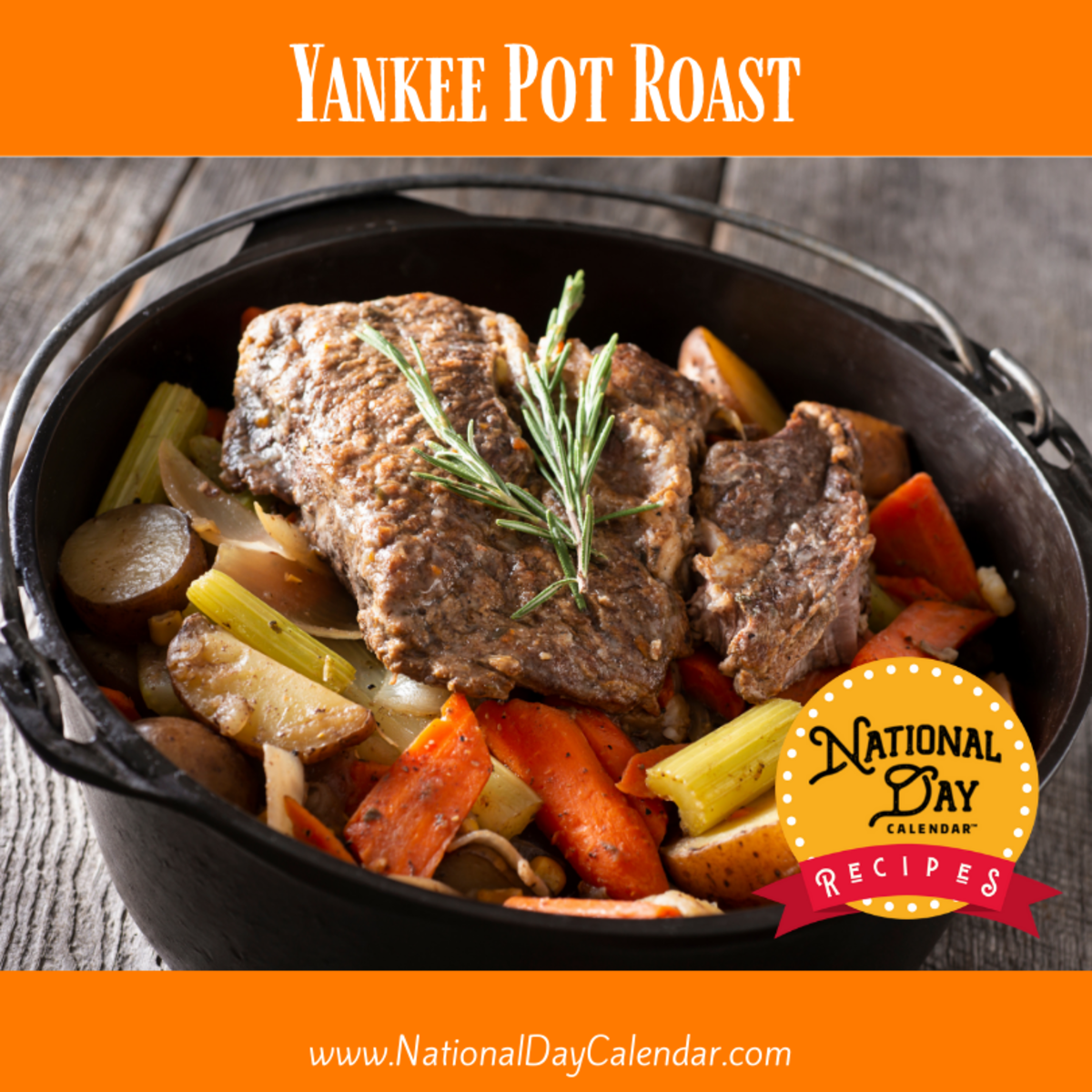 Yankee Pot Roast
Prep: 20 minutes
Cook: 2 hours 40 minutes
Total: 3 hours
Serves 8
Ingredients
1 4-lb pot roast
1 table vegetable oil
2 large yellow onions, diced
2 cups sliced carrots
2 cups sliced celery
2 14.5-ounce cans stewed tomatoes
1 3/4 cup beef broth
1/2 teaspoon thyme
1/2 teaspoon rosemary
1/4 teaspoon pepper
4 medium russet potatoes, cubed
Instructions
In a large Dutch oven, brown the pot roast in vegetable oil on all sides over medium-high heat. Remove roast and add onion, carrots, celery, stewed tomatoes, broth, thyme, rosemary, and pepper. Bring to a simmer. Return roast to the pot, cover, and simmer for 2 hours. Add potatoes and cook for an additional 40 minutes.
Back to Dinner Recipes.
There are over 1,500 national days. Don't miss a single one. Celebrate Every Day® with National Day Calendar®!