(Last Updated On: June 4, 2021)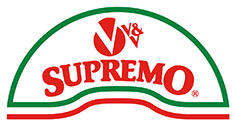 V&V Supremo® founded National Quesadilla Day (Dia de la Quesadilla) in 2020 to bring people together to enjoy authentic and delicious quesadillas. One of the only true ways to make an authentic quesadilla is with authentic Mexican-style melting cheese, Chihuahua® Brand Quesadilla cheese made by V&V Supremo. It is the gold standard for quesadillas with its rich, buttery, and flavorful taste.
On September 10, 2020, the Registrar at National Day Calendar proclaimed National Quesadilla Day to be observed on September 25th, annually.
*Footnotes: In April 2019, V&V Supremo® surveyed 1,000 people between the ages of 25-55 in the U.S. who have cooked Mexican food and shopped for Mexican-style cheese in the last six months, and who are familiar with the dish quesadillas.