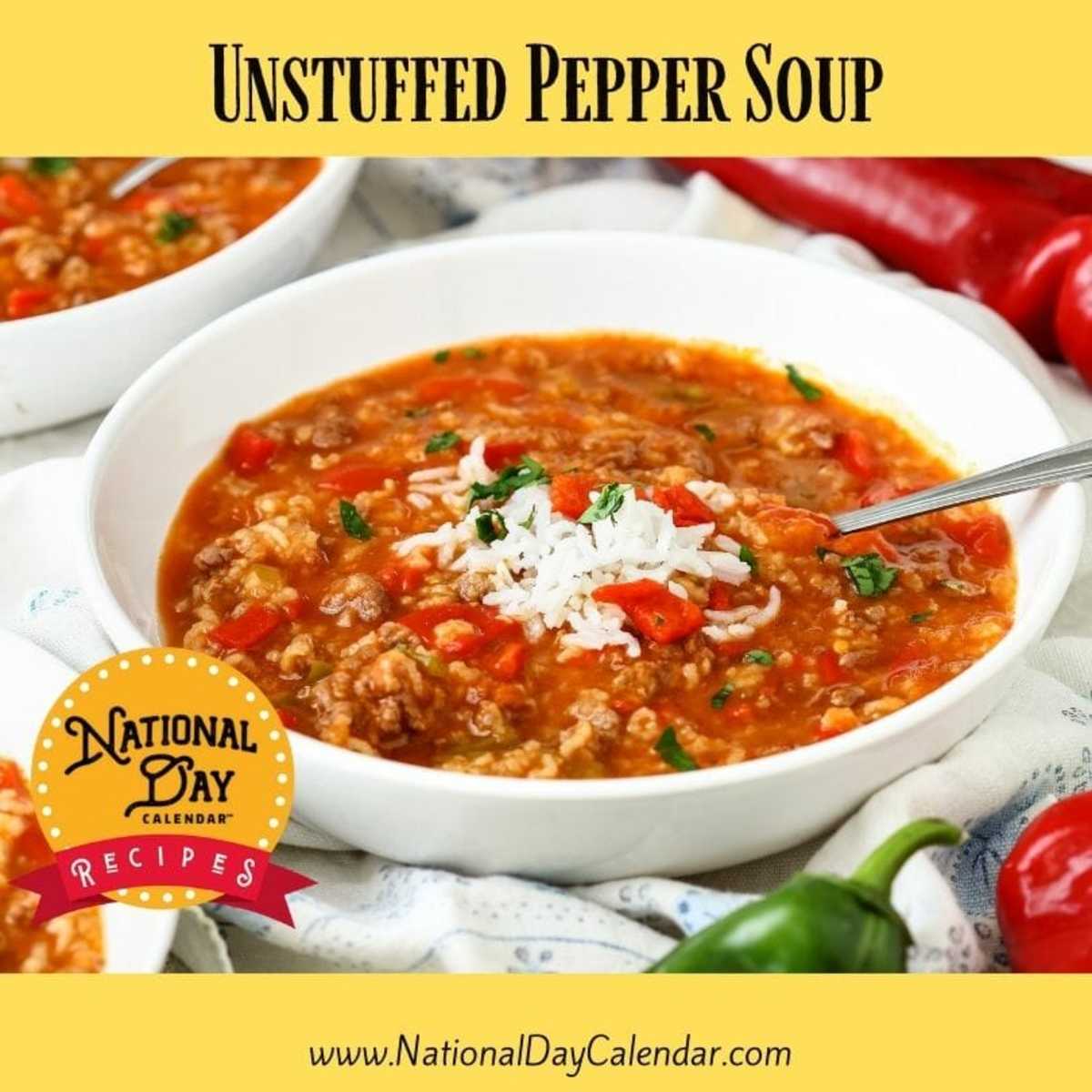 Unstuffed Pepper Soup
Prep time: 10 minutes
Cook time: 30 minutes
Total: 40 minutes
Serves: 8
Ingredients
1 teaspoon olive oil
2 cups green peppers, diced
1 onion, diced
1 clove garlic, minced
2 pounds ground beef
2 tablespoons fresh cilantro, chopped
1 teaspoon red pepper flakes
6 cups beef broth
1 28-ounce can tomato sauce
1 28-ounce can diced tomatoes, undrained
2 teaspoons salt
1 teaspoon pepper
2 cups cooked white rice
1 cup shredded mozzarella cheese
cilantro for garnish
Instructions
In a large stockpot, warm olive oil over medium-high heat. Add green peppers and onion. Sautee until tender. Add garlic and cook until fragrant. Crumble ground beef into the pot and cook until browned. Stir in cilantro and red pepper flakes. Add beef broth, tomato sauce, tomatoes. Season with salt and pepper. Bring to a simmer. Add white rice. Serve topped with mozzarella cheese and cilantro.
Return to Soup Recipes.
There are over 1,500 national days. Don't miss a single one. Celebrate Every Day® with National Day Calendar®!