Looking Back
September 9, 2022 - NATIONAL TEDDY BEAR DAY – CARE BEAR SHARE YOUR CARE DAY - NATIONAL WIENER SCHNITZEL DAY
SEPTEMBER 9, 2022 | NATIONAL TEDDY BEAR DAY | CARE BEAR SHARE YOUR CARE DAY | NATIONAL WIENER SCHNITZEL DAY
NATIONAL TEDDY BEAR DAY | SEPTEMBER 8
On September 9th, National Teddy Bear Day honors the history of one of childhood's favorite toys. We have all had a special cuddly teddy as a child. Some of us still have our teddy bear from our childhood. No matter what kind of teddy bear you had, the day is a perfect time to celebrate your childhood friend! Read more…
CARE BEARS™ SHARE YOUR CARE DAY | SEPTEMBER 8
On September 9th, Care Bears Share Your Care Day inspires giving and volunteering in significant ways. Read more…
NATIONAL WIENER SCHNITZEL DAY | SEPTEMBER 9
On September 9th, celebrate a traditional Austrian dish with National Wiener Schnitzel Day. This breaded recipe is made with veal. Read more…
On Deck for September 10, 2022
National Days
International Days
Recipe of the Day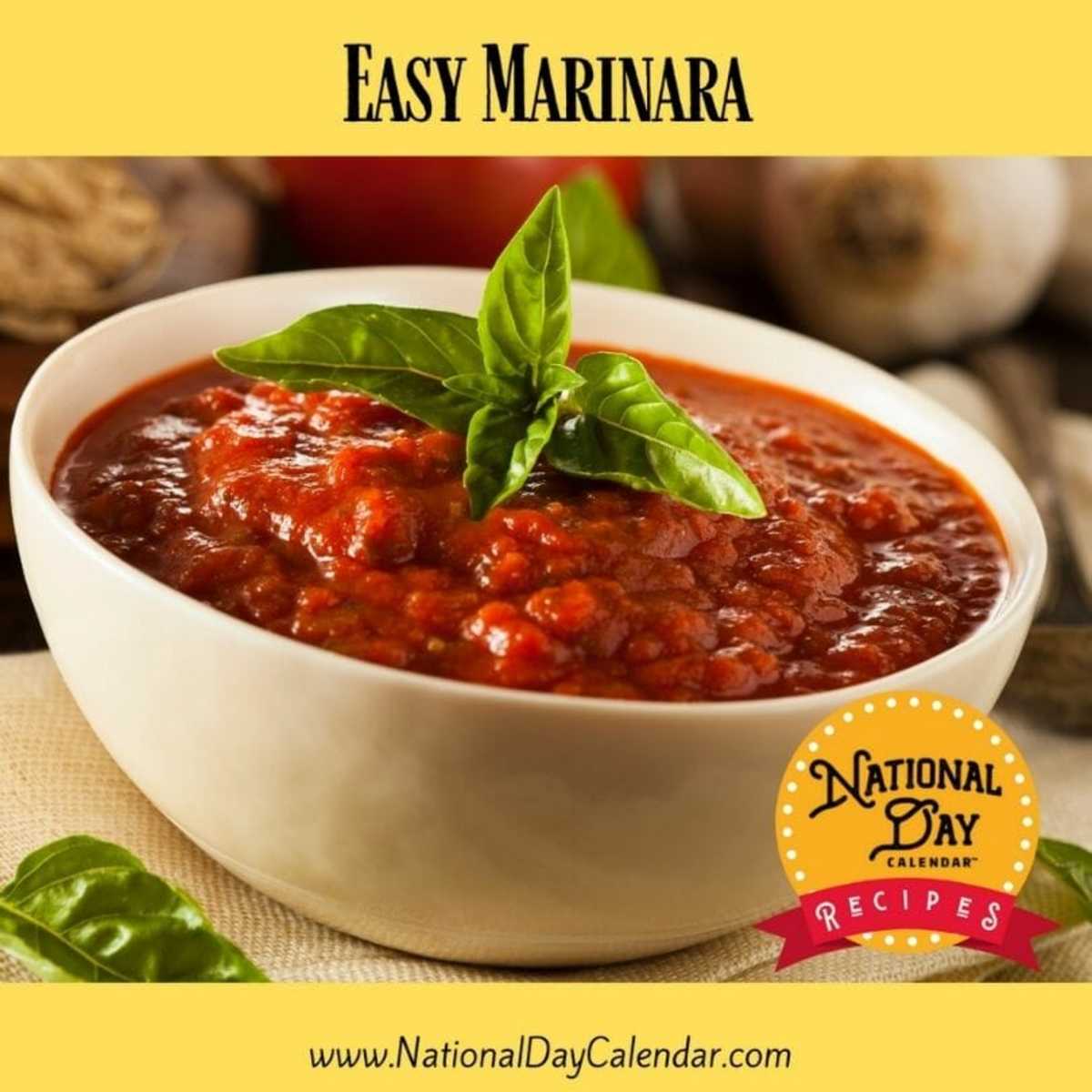 EASY MARINARA SAUCE
Prep: 5 minutes
Cook: 15 minutes
Total: 20 minutes
Serves: 4
Ingredients
2 14-ounce cans of diced tomatoes
1 6-ounce can tomato paste
1 clove garlic, minced
1 tablespoon fresh basil, chopped
1/2 tablespoon fresh oregano, chopped
Instructions
In a medium saucepan, add diced tomatoes, tomato paste, garlic, basil, and oregano. Bring to a simmer.
Use over pasta, as a dipping sauce, in lasagna or use as a base for soups. This recipe can also be frozen for easy meal prep during the week.
September 9th Celebrated History
1839
John Herschel made history that has impacted the world for almost 200 years. He took the first glass plate photograph on September 9, 1839. It should come as no surprise that Herschel grew up in a world of lenses where light and dark were elements of his youth. His father was astronomer William Herschel. Herschel's first glass plate photo was of his father's telescope. An astronomer himself, the younger Herschel also coined the phrase "photography."
1850
The United States admits the 31st state to the Union – California. Two years before, miners discovered gold. "Eureka!" became not only an exclamation, but it also became a town and an element on the state's seal.
1895
In Beethoven Hall in New York City, bowlers organized the American Bowling Congress. They elected Thomas Curtis as their first president.
1940
From McNutt Hall at Dartmouth College, George Robert Stibitz of Bell Telephone Laboratories successfully transmitted information via computer remotely.
2007
What's in a name? Well, when 1,488 people with the same last name gather in Letterkenny, Ireland, it's a world record!
2017
Carrots come in all sorts of shapes and sizes. In 2017, Christopher Qualley of Otsego, MN grew a record 22.44-pound carrot.
September 9th Celebrated Birthdays
Leo Tolstoy – 1825
The prolific Russian author is considered one of the greatest novelists of all time. He wrote several masterpieces including Anna Karenina, the massive tome War and Peace, and many others.
Dorothy Price – 1890
The Irish physician played a key role in eliminating childhood tuberculosis in Ireland. Her efforts to bring vaccines and testing supplies led to support for a nationwide program.
Colonel Harland Sanders – 1890
The founder of Kentucky Fried Chicken (KFC for those who like to shorten things), started his first restaurant out of a service station. But an entrepreneurial restaurateur was not his first occupation. The Colonel served in the military (but wasn't a colonel), worked as a farmhand, served as a local midwife, and even studied law, among other jobs.
Joseph E. Levine – 1904
The revolutionary film producer is credited with producing more than 50 films. Some of his most recognizable work includes Godzilla (1959), The Graduate (1967), The The Lion in Winter (1968).
Otis Redding – 1941
With a soulful and iconic voice, Redding brought some of the most beautiful songs to life. The Dock of the Bay and These Arms of Mine are two of his most successful hits. However, the talented artist's life was cut short in a plane crash in 1967.
Joe Theismann – 1949
The NFL quarterback played 9 years with the Washington Redskins. Following his athletic career, Theismann pursued a career as a sportscaster and analyst.
About National Day Calendar
National Day Calendar is the original and authoritative source for fun, unusual and unique National Days! Since our humble beginnings on National Popcorn Day in 2013, we have been tracking the National Days, National Weeks, National Months, and International Days. We became the first calendar of its kind to curate the days all in one place and tell their stories, too! Here at National Day Calendar, we are on a mission to Celebrate Every Day with you! And by you, we mean families, businesses, educators, and strangers we meet on the street. There's more than one day for everyone.
At National Day Calendar, we discovered the National Days have a way of inspiring us. We're honored to tell the stories behind the days and provide you with informational ways to incorporate the National Days into your business, family, schools, and home!