Looking Back
September 8, 2021 - NATIONAL AMPERSAND DAY - NATIONAL PEDIATRIC HEMATOLOGY/ONCOLOGY NURSES DAY
SEPTEMBER 8, 2021 | NATIONAL AMPERSAND DAY | NATIONAL PEDIATRIC HEMATOLOGY/ONCOLOGY NURSES DAY
NATIONAL AMPERSAND DAY
Who doesn't love the fun & functional ampersand? From jotting a shorthand "and" to branding corporate names, this curly, quirky little character is ubiquitously useful. It's also quite aesthetic, as you'll see at AmperArt.com, featuring "the ampersand as fun & fabulous art."
To acknowledge & applaud this great little glyph, National Ampersand Day is observed annually on September 8th. (To find out why this date was chosen, read here.)
DID YOU KNOW…
The ampersand used to be the last letter of the alphabet?
It is a ligature of "e" & "t"? That's "et" in Latin, meaning "and"?
The word "ampersand" is a slurring of "real words" run together over time?
The plus sign is actually an ampersand?
Discover more interesting facts about the ampersand — including details on those you just read — & see "the ampersand as fun & fabulous art" at AmperArt.com.
HOW TO OBSERVE #AmpersandDay
Celebrate the day by having fun with the ampersand:
Use lots & lots of ampersands!
Substitute "&" for "and" in everything you write.
Think of syllable replacements such as &roid, c&elabra, b&.
Send friends whose names contain "and" a special note — &y, &rea, Alex&er, Gr&ma.
Design new styles of ampersands. (Remember, the ampersand represents the letters "et.")
Visit

AmperArt.com.
Use #AmpersandDay on social media.
Do want to learn more about the ampersand (other than it's fun to say). Check out these 7 Facts You Didn't Know About the Ampersand to find out more. Can you think of more?
Visit the National Day Calendar Classroom for projects and ideas to help you Celebrate Every Day!
NATIONAL AMPERSAND DAY HISTORY
Chaz DeSimone founded National Ampersand Day in 2015. His monthly design project, AmperArt, features "the ampersand as fun & fabulous art."
NATIONAL PEDIATRIC HEMATOLOGY/ONCOLOGY NURSES DAY
On September 8th, National Pediatric Hematology/Oncology Nurses Day recognizes the hardworking and dedicated professionals bringing care to patients every day.
Honoring nurses caring for pediatric hematology and oncology patients, the observance takes place during Childhood Cancer Awareness Month. These dedicated professionals provide quality nursing care for children, adolescents, and young adults with cancer and blood disorders. Additionally, they provide the highest standard of physical and emotional support to these most precious patients and their families.
Cancer is frightening enough. When applied to children, pediatric care requires special skills and training. Not only do children relate to pain differently, but their growing bodies require specialized attention. These nurses provide valuable care and guidance to families.
From the first diagnosis and through each treatment, these experts in pediatric care offer untiring support. Day and night, the nurses answer questions, monitor, and track progress. Their knowledge of each patient's needs provides essential information to the entire team.
HOW TO OBSERVE #PediatricHematologyOncologyNursesDay
Recognize pediatric hematology/oncology nurses you know. Support them as they strive to make every child healthier and cancer-free. There are other ways to celebrate, too!
Are you interested in a nursing career? Explore this field of medicine as an option.

Participate in a job fair. Share your experiences in your specialty. You might inspire a future nurse.

Ask your nurses questions. They are professionals and will be able to provide you with a wealth of helpful information.
Use #PediatricHematologyOncologyNursesDay to post on social media.
PEDIATRIC HEMATOLOGY/ONCOLOGY NURSES DAY HISTORY
The Association of Pediatric Hematology/Oncology Nurses (APHON) is credited with founding this National Day dedicated to the pediatric and hematology/oncology nurses across the country.
ALSO IN SEPTEMBER

NATIONAL ITALIAN CHEESE MONTH
Lasagna. Pizza. Manicotti. Ravioli. Cannoli. What do all of these delicious dishes have in common? We make them all with Italian Cheese! September is National Italian Cheese Month, and there is no better time to celebrate the buttery, bold, creamy, crumbly, and nutty Italian Cheeses that are essential to our favorite Italian fare. After all, these are the memorable meals that bring families together!
With as many as 450 varieties, Italian Cheese offers enough tastes and textures to satisfy every age group and palate. How many have you tried? Imagine the recipes!
Mozzarella is the most popular cheese in the United States. The average American eats more than 11 pounds of this classic cheese every year. (Fantastico!) But our love affair with Italian Cheese does not end there. Other favorites include the versatile Ricotta and Provolone, hard cheeses like Parmesan and Romano, creamy selections like Fresh Mozzarella and Mascarpone. And don't forget one-of-a-kind flavors like Bel Paese, Asiago, and Gorgonzola. The snacker in us also loves that Italian Cheese comes in Cheese Sticks – kids, we know how much you love it, too!
Italian Cheese is full of a rich, flavorful history waiting to be shared. Many believe that Italian Cheese dates as far back as the Roman Empire, where many families had a special kitchen, called a caseale, used exclusively for making, aging, and storing cheese. Romans were passionate about creating and sharing their cheese, introducing the art of cheesemaking to other European countries. Today, fine Italian Cheese is made in both Italy and America. In addition, some Italian Cheeses earn Protected Designation of Origin (PDO) status, ensuring the cheese was made in a specific region following traditional methods.
HOW TO OBSERVE #NationalItalianCheeseMonth
Look no further for ways to celebrate Italian Cheese Month! We have a tasty list of ideas for you to try:
Create the ultimate cheese plate to sample and share with your coworkers.
Invite your friends over for a make-your-own-pizza party.
Or treat your family to decadent desserts like Cannoli and Tiramisu.
Try an Italian cheese you've never tasted before.
Host a cheese tasting party. Pair Italian cheeses with a variety of meats and wines for a more festive party.
Experiment with new recipes. Make a margarita pizza, homemade macaroni, or a cheese souffle.
There are so many ways to celebrate Italian Cheese; all you need is an appetite! Then, share your favorites by using #NationalItalianCheeseMonth on social media.
Also, visit Galbani® for Italian Cheese recipes all month long. Follow them for more great ideas on Facebook, Instagram, and Pinterest.
NATIONAL ITALIAN CHEESE MONTH HISTORY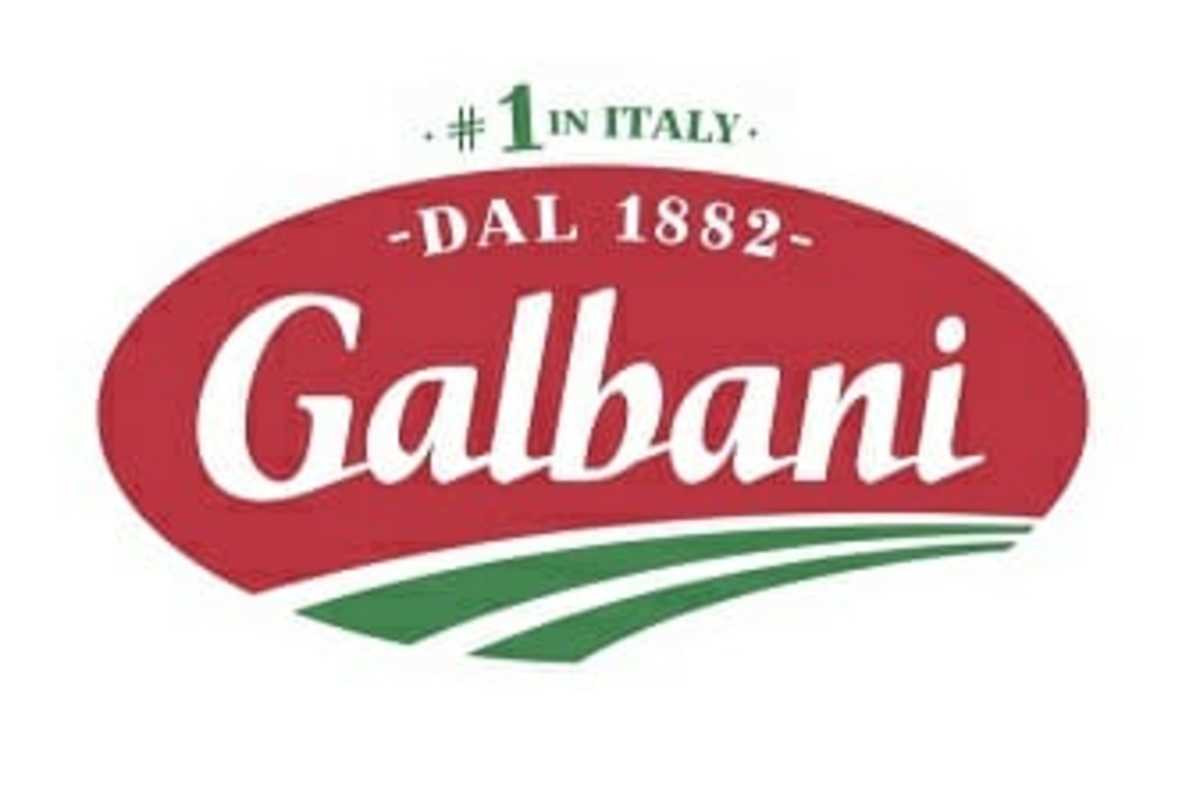 Galbani® cheese founded National Italian Cheese Month in 2017 to celebrate America's love of Italian Cheese.
The Registrar at National Day Calendar declared the day to be celebrated annually in September.

BABY SAFETY MONTH
All September long, Baby Safety Month highlights the importance of providing babies and families with safe, quality products.
Children are a precious commodity. Parents and caregivers strive to provide the safest environment for children. Putting children's safety first is a high priority. That not only means protecting them where they live but also protecting them from dangerous products.
For babies, every room in the home poses safety concerns. The paint on the walls, the temperature of the water, cleaners under the sink all present risk factors. But there are actions parents and caregivers can take to protect babies. These are just a few:
Baby Safety Tips
Anchor large pieces of furniture and televisions.

Place gates at the tops and bottoms of stairs.

Cover outlets.

Remove blinds and curtains with long or looped cords.

Install smoke detectors and test twice a year.

Add a fire extinguisher to every level of the home.

Put safety latches on cabinet doors and the toilet.

Check the thermostat on the hot water heater; install a temperature guard.

Remove toys with pieces small enough to swallow. Throw away broken toys.

Test old paint for lead. Have it removed or sealed.

Place bumpers on sharp corners.

Remove poisonous plants.

Complete the registration cards that come with baby furniture, supplies, and toys. If there is a recall, you'll be notified.
Babies keep parents and caregivers busy, but these are just a few steps to help make their jobs less stressful and keep their small humans safe.
HOW TO OBSERVE #BabySafetyMonth
Visit the Juvenile Products Manufacturers Association (JPMA) website for more Baby Safety Tips. Take the time to explore your home and car from a baby's eye view. Crawl around on the floor and see what your baby sees. You might discover some safety hazards that need immediate attention.
Make sure your baby is safe and use #BabySafetyMonth to post on social media.
BABY SAFETY MONTH HISTORY
The Juvenile Products Manufacturers Association founded Baby Safety Month in 1983 as Expectant Mother's Day. Over the years the celebration has grown into a full month of information, education, and focus on infant safety.

NATIONAL PAIN AWARENESS MONTH
September focuses on the challenges associated with pain and chronic pain during National Pain Awareness Month.
Pain can be temporary, or it can be crippling. Nearly everyone experiences some kind of physical pain in their lifetime – headaches, back pain, joint pain, a bruise, or broken bone. However, chronic pain persists over long periods of time with little relief. The National Institutes of Health list chronic pain as a chronic disease.
Chronic Pain
A variety of conditions may cause chronic pain. For example, arthritis, fibromyalgia, traumatic injury, migraine, cancer, and other diseases like diabetes may cause long-term physical pain. Sometimes, the cause is unknown.
Those who live with chronic pain often face difficult choices. Their jobs and relationships often suffer due to the constant pain. The stigma associated with chronic pain suffers is another burden they carry. Unrelieved, chronic pain can lead to job loss, depression, and isolation, as well as other medical conditions.
Pain Awareness Month speaks to medical professionals, family, and friends of the chronic pain suffer, and the suffers themselves. Due to the wide variety of pain and its causes, chronic pain can be difficult to treat. Therapies and treatments vary depending on the cause of the pain – and not all treatments work for all people. It's frustrating for anyone with chronic pain, especially when those around them don't understand.
Those with chronic pain often hear these painful comments when they miss work, a social event or even complain about their pain:
You don't look sick.
Take some aspirin.
If you lose weight, exercise, get some fresh air, you'd feel better.
You're just depressed.
It can't be that bad.
You just want the good drugs.
Pain Awareness Month sets out to dispel the myths, stigma, and misunderstanding surrounding chronic pain. The entire month of September presents opportunities for the medical community, friends, family, and chronic suffers to share their experiences, educate and inform the public.
HOW TO OBSERVE #PainAwarenessMonth
During September, learn more about the different kinds of pain and treatments available. You can also:
Support research into pain treatments.
Listen to and believe a person with chronic pain.
Continue to invite a friend with chronic pain. Chronic pain comes with good days and bad days. You might catch them on a good day.
Understand when a friend declines. Chronic pain has no schedule.
Be an advocate. Share your concerns compassionately with your friend and let them know you'd like to help.
Learn about their limitations. Then accommodate them.
Attend webinars and events about pain management.
Talk to your physician about pain management.
Share your experiences with pain.
Use #PainAwarenessMonth to join the conversation on social media.
NATIONAL PAIN AWARENESS MONTH HISTORY
In 2002, the American Chronic Pain Association (ACPA) and the Partners for Understanding Pain established Pain Awareness Month. Its mission is to raise awareness and educate the public regarding the issues surrounding pain and pain management. The organizations also strive to remove the burden of the stigma associated with those with chronic pain.
On Deck for September 9, 2021
National Days
International Days
September 8th Celebrated (And Not So Celebrated) History
1930
The comic strip Blondie debuts. Created by cartoonist Chic Young, the strip continues under the direction of Chic's son Dean Young. The strip follows Blondie and Dagwood Bumstead from dating, marriage, and family to their neighborhood and work experiences.
1966
Star Trek airs its first episode, "The Man Trap." The series aired for 3 years and comprised 79 episodes. Since then, the Star Trek franchise grew threw spinoffs and several films.
1968
The Miss Black America crowds Saundra Williams.
1979
Tracy Austin defeats Chris Evert for the U.S. Open Women's Tennis championship. With the win, the 16-year-old became the youngest woman to ever win the tournament.
2001
Venus Williams defends her title at the U.S. Open Women's Tennis Championship. She defeated her sister, Serena Williams.
2019
A pizza party with 1046 guests breaks a world record. Where would the world's largest pizza place take place? Where else but in Roma, Italy! The Instituto Romano della Pizza and Marco Di Pietro hosted the party.
Recipe of the Day
Name: No-Fuss Ramen Noodle Salad
Prep: 10 minutes
Chill: 1 hour
Total Prep: 1 hour 10 minutes
Servings: 6-8
Make this No-Fuss Ramen Noodle Salad for BBQs, birthdays, or any holiday! It's a hidden gem of side dish that will always please the crowd.
Ingredients:
1/2 cup sliced almonds
1 3-ounce package ramen noodles
1/2 cup chopped peanuts
1 16-ounce package coleslaw mix
2 heaping tablespoons dehydrated vegetable mix
Dressing
1/2 cup tablespoons olive oil
3 tablespoons red wine vinegar
1 tablespoon lime juice
1 teaspoon granulated sugar
1 clove garlic, minced
1 teaspoon smoked paprika
1/8 teaspoon pepper
Instructions:
In a small skillet, toast almonds over medium heat.
Discard the seasoning packet from the ramen and break up noodles into a medium serving bowl. Add toasted almonds, peanuts, coleslaw mix, and vegetable mix.
In a small bowl, combine olive oil, vinegar, sugar, garlic, paprika, and pepper. Mix well.
Drizzle over ramen mixture and stir well. Chill for 1 hour before serving.
Recipe credit:
Michele S. – North Dakota
September 8th Celebrated (And Not So Celebrated) Birthdays
Sid Caesar – 1922
The award-winning comedic actor and musician brought numerous laughs to film and stage. He is also known for his roles in Grease, It's a Mad, Mad, Mad, Mad World, and History of the World Part I.
Mary Pepper Carey – 1925
The utility player in the All-American Girls Professional Baseball League played for nine years. In 1950, the Redwings named her manager.
Peter Sellers – 1925
The English comedian and actor is best known for his roles in The Pink Panther and Dr. Strangelove.
Patsy Cline – 1932
Considered royalty in the world of country music, Cline is known for her powerful voice. Her hits include "Crazy," "Walking After Midnight," "I Fall To Pieces" and "Sweet Dreams."
Ruby Bridges – 1954
In 1960, Ruby Bridges became the first African American child to start the desegregation process at the William Frantz School in New Orleans. At her side, federal marshals escorted her to and from school as an angry mob protested. It was not your typical first day of kindergarten. That same year, Norman Rockwell, known for his paintings of typical days, painted "The Problem We All Live With" depicting Bridges' first day of school.
About National Day Calendar
National Day Calendar® is the authoritative source for fun, unusual and unique National Days! Since our humble beginnings on National Popcorn Day in 2013, we now track nearly 1,500 National Days, National Weeks and National Months. In addition, our research team continues to uncover the origins of existing National Days as well as discover new, exciting days for everyone to celebrate.

There's a celebration for everyone. While National Road Trip Day satisfies the itch to wander, many pet days let us share our love of animals. National 3-D Day and National Astronaut Day honor the advancement of technology, too. Every food day you can imagine (National Avocado Day, for example), will keep you celebrating, also!
Be sure to stay in the know by signing up for our e-mail updates. Also, follow us on Facebook, Twitter, and Instagram.
Our Ambassador Program is another way #CelebrateEveryDay®! Whether you become an ambassador or follow one of the savvy ambassadors, their fun videos and posts will keep you prepared for every holiday.