Looking Back
September 7, 2021 - NATIONAL BEER LOVER'S DAY – NATIONAL GRATEFUL PATIENT DAY – NATIONAL SALAMI DAY – NATIONAL NEITHER SNOW NOR RAIN DAY – NATIONAL ANOTHER LOOK UNLIMITED DAY – NATIONAL GRANDMA MOSES DAY – NATIONAL ACORN SQUASH DAY – NATIONAL NEW HAMPSHIRE DAY
SEPTEMBER 7, 2021 | NATIONAL BEER LOVER'S DAY | NATIONAL GRATEFUL PATIENT DAY | NATIONAL SALAMI DAY | NATIONAL NEITHER SNOW NOR RAIN DAY | NATIONAL ANOTHER LOOK UNLIMITED DAY | NATIONAL GRANDMA MOSES DAY | NATIONAL ACORN SQUASH DAY | NATIONAL NEW HAMPSHIRE DAY
NATIONAL BEER LOVER'S DAY
On September 7th, National Beer Lover's Day celebrates the grains, hops and brewing methods across many eras.
Beer and the process of brewing beer may predate known history. As varied as the methods, grains, and flavors, beer continues to change and evolve.
Virginia colonists brewed beer. William Penn included a place for brewing beer within the Pennsylvania colony. It can still be visited at Pennsbury Manor today. The first President of the United States recorded a recipe for brewing beer in his notes. Samuel Adams holds a place in both beer and tea history in this country. There were a few beer lovers and patriots among the nation's founders.
The United States also derives its rich brewing history from beer-loving German immigrants during the mid-1800s. Some of those family names are as familiar today as they were a hundred years ago.
While some names have faded into the past, smaller batch brewers continue to experiment with old and new recipes. The crafting of beer carries deep traditions, often requiring years of training and experience in the trade. Depending on the brewery, the path to brewmaster may take years to develop the skill and expertise. Eventually, a brewmaster gains the knowledge necessary to produce a quality beer every time. One particular requirement is a passion for the craft.
The brewer will master lagers, ales, malts, and stouts. They may even specialize. However, their ability to ferment the perfect beer under each condition and bring out the flavor of the grain and yeast will be key. Managing temperature and timing for an IPA or studying grains all go into their education. Each process varies, and a brewmaster knows this.
HOW TO OBSERVE #NationalBeerLoversDay
Always in limited supply, these BEER SOCKS demand a celebration. Be sure to check them out!!
Question: How many different styles of beer are there anyway?
Answer: It only matters that it is a beer you hold.
Enjoy your favorite ale or lager, and be sure to enjoy it among friends. Whether yours is fermented or not, dark or pale, hoppy, bitter, smooth, raise your mug. Lift it high among friends. While you do, thank those who work at brewing delicious beer in your local area. Give a shout out to them and use #NationalBeerLoversDay to post on social media.
NATIONAL BEER LOVER'S DAY HISTORY
We were unable to identify the origin of National Beer Lover's Day.
Beer FAQ
Q. What is the world's most consumed alcoholic drink?
A. Beer.
Q. What alcoholic beverage is most commonly made with malted barley?
A. Beer.
Q. Were any alcoholic beverages legally sold during the Prohibition Era?
A. Yes, beer. Although it was produced with less than 0.5 percent alcohol.

NATIONAL GRATEFUL PATIENT DAY
National Grateful Patient Day on September 7th provides an opportunity to show appreciation for the hard-working professionals in the medical industry. The day also focuses gratitude toward the families and caregivers of anyone receiving life-giving medical care. Additionally, the day honors the indomitable spirit of these courageous patients who are grateful to be alive.
As a force, gratefulness offers the power of hope. The gift of gratitude provides a spark of energy to the recipient, too. However, it also inspires anyone who hears the story. The healing spark of hope told from the perspective of a grateful patient – this day involves everyone who has ever felt a healing touch.
HOW TO OBSERVE #GratefulPatient Day
The day encourages Grateful Patients to visit www.gratefulpatient.org. There, they may begin sharing their inspirational stories of hope. Patients may take a moment on September 7th to thank their families, doctors or nurses. A patient may want to also show gratitude toward the medical researchers and pharmaceutical companies who played a critical role in their recovery. Send a note or email. Some will even make a phone call. Also, post on social media using #gratefulpatient.
GRATEFUL PATIENT DAY HISTORY
As an NFL player, Rolf Benirschke faced a battle on the field every Sunday. But more importantly, he fought his own personal battle with ulcerative colitis, ostomy surgery, and Hepatitis C—from his numerous blood transfusions. It nearly cost him his life. He emerged as a grateful patient, dedicating his life to patient advocacy. Rolf became passionate about encouraging research and innovation related to future therapies.
September 7, 1980, was Rolf's improbable and nearly impossible comeback to the NFL after his illness. His two field goals and four extra points contributed to the Chargers 34-13 win over the Seattle Seahawks.
The Registrar at National Day Calendar proclaimed Grateful Patient Day in 2017 to be observed on September 7th annually.
NATIONAL SALAMI DAY
National Salami Day on September 7th recognizes a cured meat many people enjoy every day. Salami are cured, fermented, and air-dried sausages that find their way to our delis and butcher shops in delicious variety.
Most commonly made with pork, makers use other meats and blends when preparing salami. For example, delis may offer a lamb, duck, or a beef and pork blend. The ground sausage is blended with seasonings and salt air-cured in either a pork or beef casing. Methods and recipes vary by region and country. Even aging time varies. However, makers typically age salami between 30 to 90 days or longer.
While salami's beginnings are uncertain, the Romans may have introduced methods used today. In days before refrigeration, Salamis were historically popular among Southern European peasants. The sausage keeps well once cut when stored at room temperatures for up to 30 to 40 days.
Two salamis that might be familiar to you are Genoa and Hard Salami. Genoa salami ages with red wine, peppercorns, and garlic. This softer salami offers a fermented flavor. In contrast, Hard Salami not only falls into the cured category but makers also dry and smoke the meat. The resulting salami slices easily.
HOW TO OBSERVE #NationalSalamiDay
Enjoy salami in a variety of ways. Don't just stop at a sandwich. The flavor pairs well with a variety of cheeses and pasta sauces. In a cold pasta dish, salami becomes the star. Don't forget, Italy gave us this Italian original, even if it's made worldwide.
Dice up salami and add it to a salad. Whatever bounty harvested from your garden will benefit from the flavor of salami. Just don't add any additional salt. Most of the seasoning will come from the salomi.
Get yourself a few slices of salami and use #NationalSalamiDay to post on social media.
NATIONAL SALAMI DAY HISTORY
The Salami Appreciation Society in Henrico, Virginia created National Salami Day in 2006.
Salami FAQ
Q. Besides making sandwiches, how else can salami be used?
A. Salami adds amazing taste to salads and soups. It can also bring an added layer of flavor to pasta dishes. Add salami to your quiche recipes and other egg dishes, too. Salami also brings simplicity and a bit of wow factor to appetizers.
Q. What countries produce salami?
A. While Italy makes the best salami in the world, you can find it in almost any butcher shop or deli in the world.
Q. How many calories are in salami?
A. A 1-ounce slice of salami contains 94 calories.
NATIONAL NEITHER SNOW NOR RAIN DAY
National Neither Snow Nor Rain Day on September 7th commemorates the opening of the New York Post Office on September 7, 1914.
Neither snow, nor rain, nor heat, nor gloom of night stays these couriers from the swift completion of their appointed rounds ~ Inscription found over the entrance of the central post office in New York City
James A. Farley
The James A. Farley Post Office Building is the main post office in New York City. Built in 1912 and opened for postal business in 1914, the building bears the famous inscription. In honor of James A Farley, the building received official designation as The James A Farley Building. It serves as a monument and testament to the political career of the nation's 53rd Postmaster General.
James A. Farley served during a difficult time in both U.S. and postal history. The Great Depression impacted jobs and revenues all across the country. Under Farley's direction and participation in the New Deal, Post Office revenues and real estate grew. He served as Post Master General from 1933-1940.
The James A. Farley Post Office Building became home to "Operation Santa" after being featured in the 1947 classic film Miracle on 34th Street.
The Inscription
While the inscription is prominently featured on the building, the United States Postal Service does not have an official motto. However, in 2011 the United States Post Office advertised with the song "Let the River Run" by Carly Simon. The words of the inscription ran across inspirational images of postal workers carrying out their daily duties.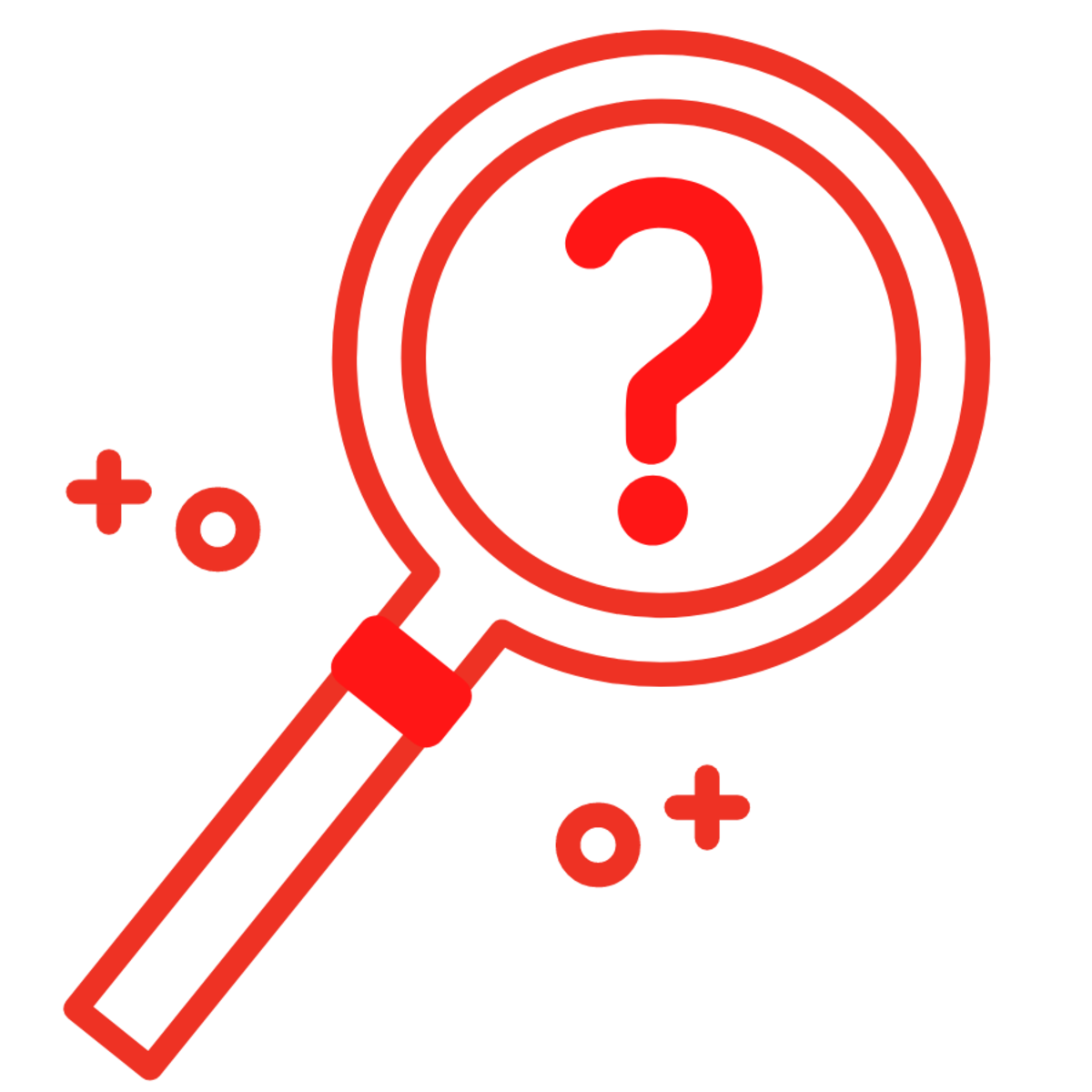 When is National Postal Worker Day?
Other advertisement campaigns also hinted at the inscription's motivation. The "Watch Us Deliver" campaign featured carriers delivering precious packages in harsh or awkward conditions. The narrator promises they will deliver our mail "…faster, sleeker, earlier, fresher, harder, farther, quicker, and yeah…even on Sundays."
The inscription, which was carved by Ira Schnapp, was provided by the designing architects. It is a paraphrase of a motto from the Herodotus' Histories which describes a Persian system of mounted messengers under Xerxes I of Persia.
HOW TO OBSERVE #NeitherSnowNorRainDay
Explore the world of mail delivery. Discover its history, its legacy, and how it has changed over time.
Read about its history in

Neither Snow Nor Rain

by Devin Leonard or in

How the Post Office Created America

by Winifred Gallagher.
Thank a postal worker.
Watch documentaries about how our mail is delivered.
Use #NeitherSnowNorRainDay to post on social media.
NEITHER SNOW NOR RAIN DAY HISTORY
National Day Calendar continues to research the source of this postal holiday.
Mail Delivery FAQ
Q. Who was the first woman to serve as Postmaster General in the United States?
A. In 2015, Megan J. Brennan was named the first female Postmaster General.
Q. When did airmail begin?
A. In 1918, Army Air Service pilots began transporting mail between New York, Philadelphia, and Washington, D.C.
Q. Is mail transported by train?
A. Yes it is. The USPS also uses boats, airplanes, snowmobiles, busses, cars, and human power to deliver mail. It has also used wagons, horses, bikes, motorcycles, and carts among other things.
NATIONAL ANOTHER LOOK UNLIMITED DAY
National Another Look Unlimited Day on the day after Labor Day provides an opportunity for Fall cleaning.
Are you feeling green? Has stuff piled up around the house since Spring cleaning time? This observance is a day dedicated to taking a look around your home and ridding it of the excess things you have accumulated. Think Spring cleaning meets Fall cleaning.
It's time to clear out the closets. Purge the attic. Donate toys and clothes. Tidy up, clean up and put to use those items that have a purpose!
Just because people throw it out and don't have any use for it, doesn't mean it's garbage. ~ Andy Warhol
Before you decide to haul things to the trash, consider that many items have multiple uses. Re-purposing an item that appears to be no longer useful can be quite satisfying. Need some creative inspiration? Check out Pinterest or Etsy. Savvy moms convert old cribs into useful arts and crafts centers or use broken dressers as books shelves or wine racks.
When you no longer find your old items useful, others might. Your trash could very well be someone else's treasure. So consider selling or donating it to someone who will give it new life.
HOW TO OBSERVE #AnotherLookUnlimitedDay
Find at least one item around the house to recycle, repurpose, donate, or sell. While you're looking for that one item, consider solutions to reducing the number of things you toss and minimizing how much you add to your households over time. Share your ideas and solutions, too! Use #AnotherLookUnlimitedDay to post on social media.
NATIONAL ANOTHER LOOK UNLIMITED DAY HISTORY
We were unable to find the creator or origin of National Another Look Unlimited Day.
NATIONAL GRANDMA MOSES DAY
National Grandma Moses Day on September 7th celebrates the birth of Anna Mary Robertson Moses. This talented artist's birthday is commemorated each year.
Anna Mary Robertson Moses (September 7, 1860 – December 13, 1961) serves as an inspiration to those who start a career late in life. For most of her life, Anna Moses was known as either "Mother Moses" or "Grandma Moses." She's especially inspirational since Grandma Moses began a career in the arts at an advanced age.
Road to Success
After arthritis made it difficult for Mrs. Moses to embroider, she turned to painting as a creative outlet. She picked up the medium in her 70s. Mrs. Moses' pastoral scenes depicting small-town and country life appealed to many. Since she displayed her artwork at a local drugstore, travelers often saw her work. One day, an amateur art collector discovered the immensely beautiful work of Mrs. Moses. The collector, Louis J. Caldor, convinced the Museum of Modern Art to include Moses in a members-only folk art show. Eventually, Caldor's discovery and the MOMA opportunity led to a one-woman show.
Soon, Mrs. Moses found a large, global following. While Moses displayed her work under the name Mrs. Moses, the press eagerly dubbed her "Grandma Moses" and the name stuck.
Many publications would use of Grandma Moses' paintings to publicize American holidays, such as Thanksgiving, Christmas and Mother's Day. In 1947, Grandma Moses was featured in True Confessions. The magazine noted, "Grandma Moses remains prouder of her preserves than of her paintings and proudest of all of her four children, eleven grandchildren and four great-grandchildren."
Grandma Moses' popularity grew. At one point in the 1950s, her exhibitions broke attendance records all over the world. As part of her 100th birthday celebration, LIFE magazine featured Grandma Moses on the September 16, 1960, cover.
Grandma Moses Awards and Honors
1950 – Cited as one of the five most newsworthy women.

1951 – Honored as Woman of the Year by the National Association of House Dress Manufacturers.

Age 88 – Mademoiselle Magazine named her "Young Woman of the Year."

Awarded the first honorary doctorate from Philadelphia's Moore College of Art.

1969 – A United States commemorative stamp issued in her honor.

2006 – Her work Sugaring Off (1943) became her highest selling work at US $1.2 million. Sugaring Off was a prime example of the simple rural scenes for which she was well-known.
Otto Kallir gives the Grandma Moses' painting, Fourth of July, to the White House where it still hangs today.
HOW TO OBSERVE #GrandmaMosesDay
Explore the artwork of Anna Mary Robertson Moses. You might be surprised to know how familiar she is to you. Use #GrandmaMosesDay to post on social media.
NATIONAL GRANDMA MOSES DAY HISTORY
New York Governor, Nelson Rockefeller, proclaimed September 7th as Grandma Moses Day in 1960 in honor of Grandma Moses's 100th birthday.
Grandma Moses FAQ
Q. Where are Grandma Moses' paintings today?
A. Many of her paintings can be viewed at Bennington Museum in Bennington, Vermont. Others are privately owned.
Q. How old was Grandma Moses when she died?
A. Grandma Moses lived to be 101 years old.
A. Did Grandma Moses have any children?
A. Grandma Moses had 10 children with her husband Thomas S. Moses. However, five of the children died at birth.
NATIONAL ACORN SQUASH DAY
On September 7th, National Acorn Squash Day celebrates the autumn flavors found in what is also known as pepper squash.
Even though it is considered a winter squash, acorn squash belongs to the same species as all summer squashes including zucchini and yellow crookneck squash.
The most common variety comes in a mostly green outer shell, often with a splotch of orange on its side or top. However, varieties, including the Golden Acorn and the White Acorn, offer gardeners and cooks options. This versatile squash also grows in variegated colors.
When is National Gardening Day?
The acorn squash resembles its name in shape, an acorn. They usually weigh between one to two pounds and generally grow between four and seven inches long. This hardy squash also keeps for several months, making it a great item to store for yumminess all winter long. Just be sure to store it in a cool, dry location.
Since acorn squash is versatile, it can be baked, microwaved, sautéed, or steamed. Some cooks like to stuff it with rice, meat, cheeses, or vegetable mixtures. You can also toast the seeds of the acorn squash much like pumpkin seeds.
Nutritionally, the acorn squash offers a good source of dietary fiber and potassium. It also has some vitamin C and B, magnesium, and manganese.
HOW TO OBSERVE #AcornSquashDay
Visit your favorite farmer's market. You can also drive out to a pick your own farm. Once you've collected your squash, share your recipes or growing tips. Try acorn squash in soup or broil it. Experiment with the flavors as you fill your plate with this colorful garden vegetable. Don't hesitate to enjoy it as a meal all its own. If you need some suggestions, check out these delicious recipes.
Roasted Acorn Squash with Wild Rice Stuffing
Sausage and Apple Stuffed Acorn Squash
Basic Roasted Acorn Squash
Whatever you do to celebrate, be sure to share it with others. Use #AcornSquashDay to post on social media.
NATIONAL ACORN SQUASH DAY HISTORY
National Day Calendar continues researching the origins of this fresh from the garden holiday. Check out these other fun food holidays in the meantime:
Acorn Squash FAQ
Q. Is the skin of an acorn squash edible?
A. Yes, it is edible. Roast the squash to make the skin tender.
Q. How many calories are in an acorn squash?
A. A 1-cup serving of cubed acorn squash consists of 56 calories.
Q. Can you make soup from acorn squash?
A. Yes. The acorn squash makes a flavorful soup. Check out this Roasted Acorn Squash Soup on our recipe pages.
NATIONAL NEW HAMPSHIRE DAY
National New Hampshire Day on September 7th recognizes the 9th state to join the Union. The Granite State epitomizes New England in many ways. From its breathtaking landscapes to its fascinating history and people.
Quotable Quotes
If you've ever wondered where the phrase "not yet begun to fight" originated, just look to one of New Hampshire's notable naval officers, John Paul Jones.
"Live Free or Die" is the state's motto. Another revolutionary hero, John Stark earns the credit for it. In a written toast in honor of the anniversary of the Battle of Bennington, Stark's full quote reads: "Live free or die, death is not the greatest of evils." While he may not be the first to share the sentiment to live free or die, his toast summed up the country's dedication to independence.
Settlers
New Hampshire's history holds more than noble quotes. Many firsts fill its timeline. In 1719, Scotch-Irish settlers brought the first potatoes to North America. The settlers planted them in the settlement of Nutfield, now known as Londonderry.
Before Paul Revere had his famous ride, he first made another all-important journey. In 1774, Revere rode the 55 miles from Boston to Portsmouth to warn the citizens of an impending seizure of Fort William and Mary. The village stormed the fort and took control of the ammunition before the British arrived.
Politics and More
New Hampshire became the first state to established an independent government. The state also created the first written constitution.
In 1828, when ownership changed hands at the Cocheco Manufacturing Company, the new owner reduced the wages of only the female textile mill workers. On top of already difficult work and long days, the owners placed even stricter requirements on its employees. Frustrated, on December 30th, about 400 of the female workers walked out. It became the nation's first all-female strike. The strike failed and resulted in many of the striking workers returning to work at even lower wages.
The state also holds its primaries before any other state. Early on during election time, the country focuses its attention on New Hampshire. Another phrase often attributed to New Hampshire: "As New Hampshire goes, so goes the nation."
Known for its fall foliage, New Hampshire's impressive colors bring visitors every autumn. From mountains to the seaside, the state offers year-round adventure.
HOW TO OBSERVE #NationalNewHampshireDay
Join National Day Calendar as we celebrate New Hampshire's historic places, panoramic scenery and captivating personalities. Explore all New Hampshire offers! Use #NationalNewHampshireDay to share on social media.
On Deck For September 8, 2021
National Days
International Days
September 7th Celebrated (And Not So Celebrated) Birthdays
Queen Elizabeth I – 1533
The Queen of England took the throne in 1558 and ruled for 44 years. Her father, King Henry VII, notoriously had her mother Anne Boleyn beheaded. The Queen is known for supporting the Protestant Church in England and ushering in an era known as the Golden Age.
Also known as, Anna Mary Robertson Moses, the inspirational artist is known for her paintings depicting small-town and country life.
Edward Francis Hutton – 1875
Along with his brother Franklyn and Gerald M. Loeb, Hutton founded the brokerage firm E.F. Hutton & Company. The successful firm gained additional recognition in the 1970s and 80s with their commercials – When EF Hutton talks, people listen.
Paul Brown – 1908
The popular Ohio football coach led the Cleveland Browns (named after their coach) to their first NFL championship. In 1968, he came out of retirement to found and coach the expansion team, the Cincinnati Bengals.
Elia Kazan – 1909
Director of both film and theater, Kazan directed several critically acclaimed films such as On the Waterfront, A Streetcar Named Desire, East of Eden, Gentleman's Agreement and America America. He has also been honored with numerous directing awards.
David Packard – 1912
The electrical engineer and businessman cofound Hewlett Packard. He alternately served as the company's president and CEO. In 1968, Packard served as President Richard Nixon's deputy to the Secretary of Defense.
Jacob Lawrence – 1917
The successful artist's colorful works depicted the lives of African Americans around the country. During the Great Depression, Lawrence worked for the easel project under the Works Progress Administration. His paintings are displayed around the country in museums such as the Philadelphia Museum of Art, Metropolitan Museum of Art, the Museum of Northwest Art and also the White House.
Louise Suggs – 1923
The record-setting golfer was the first woman inducted into the World Golf Hall of Fame.
Laura Ashley – 1925
In the 1950s, the designer became known for her home furnishings and interior design products. She would expand her business into the retail world and added linens and clothing to her line.
Peggy Noonan – 1950
The Pulitzer-winning journalist writes an opinion column for The Wall Street Journal. She's also an author and served as a speechwriter for President Ronald Reagan.
Chrissie Hynde – 1951
Since 1978, Christine Hynde has led the rock band The Pretenders. Songs like Back on the Chain Gang and Don't Get Me Wrong brought the band popular attention. On her own, Hynde has performed with numerous other notable artists.
Recipe Of The Day
Name: Yawn Busting Cold Brew
Prep: 10 minutes
Chill/Freeze: Overnight
Total Prep: 10 minutes + chill time
Servings: 2
Ingredients:
8 coffee ice cubes **
1 cup coarsely ground coffee
4 cups water
1 teaspoon vanilla
2 Tablespoons coconut sugar.
11.5 oz can of full-fat coconut milk
Instructions:
**Fill ice cube trays with strong, brewed coffee. Freeze overnight.
Add coarsely ground coffee to a jar or French press. Pour water over the grounds and stir. Cover and refrigerate overnight.
Add vanilla and coconut sugar. Stir in coconut milk to taste. Pour coffee over ice cubes and serve cold.
Recipe credit:
Michele S – North Dakota
September 7th Celebrated (And Not So Celebrated) History
1813
The United States earns a nickname that sticks. What's in a name? In many cases, a lot. Sometimes a name has a significant meaning. In the case of the nickname Uncle Sam, the name originates with a meat packer named Samuel Wilson. During the War of 1812, Sam supplied barrels of beef to the Army. On the barrels, the letters "U.S." were stamped – United States. However, soldiers began calling the supply "Uncle Sam's." Over time, the nickname came to refer to the U.S. government.
Later in that century, Uncle Sam began to have a recognizable face. The cartoonist Thomas Nast gradually created the character we recognize today.
1880
George Ligowsky receives a patent for clay pigeons designed for trap shooting. He later invented a device for launching the targets into the air, too. He designed the targets (which weren't made of clay, nor did they look like pigeons) to replace the glass targets trapshooters used at the time. Before glass targets, trapshooters released live pigeons from cages to shoot them.
1888
Doctors give Edith Eleanor McLean a fighting chance at life when the premature baby is placed in an incubator. In the United States, she becomes the first infant treated in an incubator. However, hospitals and doctors took their time to grasp the importance of the invention. One German physician set out to change that by putting babies in incubators on display. Dr. Martin Couney displayed premature babies in an exhibit at the 1896 Berlin Exposition. Over time, as the technology saved more and more lives, they found their way into hospitals all over the world.
1903
As the age of the motorcycle grew, the New York Motorcycle Club organized the Federation of American Motorcyclists (FAM). The FAM served several purposes including protecting the rights of motorcyclists, regulating racing, and promote the good roads movement. After 16 years, the organization folded.
1914
The James A. Farley Post Office Building officially opens to the public. As the central post office in New York City, the building also bears a famous inscription. "Neither snow, nor rain, nor heat, nor gloom of night stays these couriers from the swift completion of their appointed rounds." The phrase is considered the unofficial motto of the United States Post Office.
1915
Johnny Gruelle receives the patent for the Raggedy Ann Doll (D47789). The iconic doll with red yarn hair and a triangle nose became the ultimate rag doll. Before the Cabbage Patch Kids, before Barbi, or even before the Kewpie Doll, Raggedy Ann found her way into the hearts of children all over the country. In 1919, Gruelle began publishing books featuring Raggedy Ann, too. As a talented artist known for his political cartoons and comics under the pen name Grue, he also illustrated his own books.
1916
Congress passed the Workmen's Compensation Act. The legislation protected employees who were injured on the job and were not able to work. One key movement that began in the 1800s, the labor movement, directly influenced new legislation on behalf of workers.
1921
Atlantic City, NJ hosts the first Miss America Pageant. Representatives from eight cities, including Atlantic City, participated in the two-day event. And the winner of the 1921 Miss American Pageant was…Miss Margaret Gorman of Washington, D.C.
1927
At the age of 21, Philo Farnsworth demonstrates the first electronic television. That same year, he patented his invention. Several manufacturers pursued Farnsworth, including RCA. However, the young inventor chose to strike out on his own.
1936
The Boulder Dam begins operations. Originally named the Boulder Canyon Project, the massive 60-story dam diverted water from the Colorado River. It also created hydroelectric power for a growing Southwest population. At the time of its completion, it was the largest dam in the world. Recognizing Herbert Hoover's efforts to make the project possible, the dam was eventually renamed the Hoover Dam.
1963
The Pro Football Hall of Fame opens in Canton, Ohio.
1977
On this day, President Jimmy Carter and Panama's General Omar Torrijos signed the Panama Treaty and the Neutrality Treaty. The agreement transferred control of the canal to Panama in 2000. The artificial waterway connects the Atlantic and Pacific Oceans, allowing the shipment of goods more efficiently and easily. President Theodore Roosevelt helped bring the canal to realization and construction began in 1903. The historic endeavor took 11 years to complete.
1986
The Anglican bishop, Desmond Tutu receives the appointment of Dean to St. Mary's Cathedral in Johannesburg. The appointment made him the first black bishop to hold the position. Three years later, he became the first black General Secretary of the South African Council of Churches. Noted for opposing South Africa's apartheid regime and his non-violent efforts for equal civil rights, Tutu was also honored with the 1984 Nobel Peace Prize.
About National Day Calendar®
National Day Calendar® is the authoritative source for fun, unusual and unique National Days! Since our humble beginnings on National Popcorn Day in 2013, we now track nearly 1,500 National Days, National Weeks and National Months. In addition, our research team continues to uncover the origins of existing National Days as well as discover new, exciting days for everyone to celebrate.
There's a celebration for everyone. While National Road Trip Day satisfies the itch to wander, many pet days let us share our love of animals. National 3-D Day and National Astronaut Day honor the advancement of technology, too. Every food day you can imagine (National Avocado Day, for example), will keep you celebrating, also!
Be sure to stay in the know by signing up for our e-mail updates. Also, follow us on Facebook, Twitter, and Instagram.
Our Ambassador Program is another way #CelebrateEveryDay®! Whether you become an ambassador or follow one of the savvy ambassadors, their fun videos and posts will keep you prepared for every holiday.