Looking Back
September 4, 2021 - NATIONAL SPICE BLEND DAY – NATIONAL TAILGATING DAY – WORLD BEARD DAY – NATIONAL WILDLIFE DAY – NATIONAL NEWSPAPER CARRIER DAY – NATIONAL MACADAMIA NUT DAY
SEPTEMBER 4, 2021 | NATIONAL SPICE BLEND DAY | NATIONAL TAILGATING DAY | WORLD BEARD DAY | NATIONAL WILDLIFE DAY | NATIONAL NEWSPAPER CARRIER DAY | NATIONAL MACADAMIA NUT DAY

NATIONAL SPICE BLEND DAY
If an alluring aroma of spices is tempting your senses on September 4th, that is because it is National Spice Blend Day. Home cooks and professional chefs alike know herbs and spices bring our favorite foods alive on our palates. That is why every recipe, every food blog, and every cook stresses the importance of quality herbs and spices for everything you cook.
National Spice Blend Day celebrates the unique combinations of flavors found in handpicked spice blends worldwide. Does a little smoky paprika, cumin, and rosemary tantalize your senses? Did you know there are four main types of cinnamon, each with different flavor profiles? Depending on where the cinnamon grows, the warmth, sweetness, and color change. When you blend it with nutmeg, ginger, cardamom, and other spices, it brings an extra special touch to your baking and other recipes.
Herbs are also vital to every kitchen, and just like spices, the Earth has created a bountiful variety! Worldwide, so many kinds of Basil grows it would be impossible to list them all, but each one imbues unique characteristics worth exploring. When this herb is combined with curry or Mediterranean blends, you know you're cooking for a celebration.
With only a few examples, we know we have your creative and gastric juices flowing for National Spice Blend Day!
HOW TO OBSERVE #NationalSpiceBlendDay
Demonstrate how you use spice blends to enhance your creativity in the kitchen. We know you bring diverse flavors to your tables every day, and that's one of the number one reasons to celebrate. Otherways to celebrate National Spice Blend Day include:
Dabble in a creative cooking experience by taking a cooking class.
Learn more about the best spices to use with your favorite foods.
Become a culinary adventurer by exploring new spice blends from around the world.
One excellent way to encounter all these spicy possibilities is by visiting The SpiceSuite. When you celebrate, be to share your experience on social media by using #NationalSpiceBlendDay.
NATIONAL SPICE BLEND DAY HISTORY
Angel Gregorio, owner and founder of The SpiceSuite, founded National Spice Blend Day in 2021 to commemorate The SpiceSuite's 6th anniversary on September 4th. The celebration also recognizes all the world's spices and how they contribute to a neverending creative food experience.
The Registrar at National Day Calendar proclaimed the first National Spice Blend Day to be observed on September 4, 2021, and each year thereafter.
NATIONAL TAILGATING DAY
On the first Saturday in September, National Tailgating Day reminds us of what the autumn colors and scents already do. Those colors signal grilling time and a season of cheering on our favorite teams!
Tailgating is the custom of gathering outside the stadium before the game with fans of the same team for food, beverages, and socializing. Gatherings often take place at the tailgate of a pickup truck or the trunk of a car. However, neither is required. Tailgating also includes a few traditions. The staples of a tailgate party often include grilling and beer. However, chili competitions and recipe challenges encourage friendly competition before the game. Come hungry!
Tailgating History
While the original tailgate is unknown, many teams take pride in claiming this title, as they should. Some writers even suggest the many observers in attendance at the Battle of Bull Run in 1861 as the first tailgaters. The spectators arrived with their picnic baskets and bottles of claret prepared to watch opposing teams. So perhaps this can be considered tailgating.
Today, tailgating centers around the sport of football. While football has its roots in rugby, most fans generally accepted that Rutgers and Princeton Universities played the first football game in U.S. history on November 6, 1869. On that day, fans arrived early to enjoy each other's company, some food, and cheer for their scarlet and crimson teams.
Much like building a community, tailgating hearkens back to times gone by. Pioneering villages once came together to raise the framework of a building. After a long day's work, a large meal and perhaps a sporting competition of sorts followed. Communities looked forward to these harvest traditions year after year.
Those who tailgate come back every year, weekend after weekend. Couples meet. Families grow. Bonds are forged – all through the community of tailgating.
HOW TO OBSERVE #NationalTailgatingDay
Put on your team colors. Bring your game face. Whip up your best batch of jalapeno poppers and get outside to watch your favorite team play this weekend! Another way to celebrate the day is by sharing your tailgating memories. Share your story using #NationalTailgatingDay to post on social media.
Post your tailgating pics on one of Tailgating Challenge's social media pages:
Facebook @tailgatingchallenge
Twitter @tailgatingchall
Instagram @ tailgatingchallenge
NATIONAL TAILGATING DAY HISTORY
Luke Lorick, president of Tailgating Challenge, founded National Tailgating Day in 2016 to share his passion for the sport of tailgating.
The Registrar at National Day Calendar proclaimed the day to be observed on the first Saturday of September, annually.

Tailgating Challenge is one of the largest tailgating companies in the world, and Lorick sees the joy and friendships tailgating brings to many Americans every day.

WORLD BEARD DAY
Every September, the luxurious landscape of facial hair becomes an annual event on World Beard Day!
Whether scruffy or carefully groomed, all those beard-bearing persons step forward to celebrate the day. World Beard Day encourages competition between the bewhiskered. For those who have none, well, be prepared to pamper those who do or make yourself scarce. The mighty beard goes the spoils.
Memorable Beards
Throughout the ages, several famous and fabulous beards come to mind. The romantics may quote The Bard and wax poetic when reminded of Shakespeare's Van Dyke style.
Another memorable speaker with a historically recognizable beard, Abraham Lincoln followed the advice of a young admirer. In a letter to the Republican nominee of 1860, Grace Bedell suggested that if he "let your whiskers grow," he might gain more votes. Lincoln went unshaven and a month later, he was headed for the White House.
Beards come in all sizes. The band ZZ Top can attest to that. Billy Gibbons and Dusty Hill's iconic beards help to identify the group's image. Ironically, the one original member who doesn't sport an epic beard bears the last name – Frank Beard.
Speaking of epic beards, the record for the world's longest beard goes to Hans Langseth. Originally from Norway, Langseth immigrated to the United States. According to Guinness World Records, at the time of his death in 1927, Langseth's beard measured 17 feet 6 inches long.
A modern-day beard with some amazing threads belongs to Questlove. Like other whiskered jawlines, the talented musician joins the ranks of famous beards around the world. These beards have it. Others just don't.
HOW TO OBSERVE #WorldBeardDay
Drop your razor, show off your well-grown beard and join events near you. You can also:
Explore different styles of beards.
Share your favorite beard grooming products.
Are you a beard-tamer or do you let it live on the wild side? Take a picture and let the world know.
Use #WorldBeardDay to share on social media.
WORLD BEARD DAY HISTORY
Since 2010, the unshaven have been celebrating World Beard Day.
NATIONAL WILDLIFE DAY
National Wildlife Day on September 4th encourages improved awareness of the species around us and in the broader world.
This National Day focuses on endangered species, preservation, and conservation efforts around the world. Zoos, aviaries and marine sanctuaries provide a variety of ways to get involved.
No matter where you live, opportunities abound to learn and participate in the day. Wildlife doesn't only exist in the forest or outside the city limits. Look closely. The creatures and animals sharing our world live under our feet and in the sky above us. Our rivers, lakes and oceans are teeming with wildlife of all sizes. It's essential to understand how we impact the habitats that animals need to survive. Their homes supply their food and shelter.
When is National Take A Hike Day?
Since wildlife relies on a stable habitat, understanding conservation and preservation is important. Developing strategies helps to maintain existing habitats and repair or replace those that have been destroyed. These strategies are especially important when a decline in a species is detected. For example, each year in August, International Whale Shark Day brings attention to the plight of the world's largest fish. Despite efforts, the gentle giant continues to decline in numbers.
Around the world, facilities and organizations will present seminars and educational programs. Additionally, podcasts and documentaries alert us to the changing conditions for various species around the world. Some may be as close as your own backyard. From the sky to the depths of the ocean, wildlife surrounds us.
HOW TO OBSERVE #NationalWildlifeDay
Participate in a presentation. Volunteer to fund-raise for rehabilitation services. Other ways to celebrate the day include:
Learn about the needs of endangered species and how conservation efforts work.

While learning, implement your own techniques, as suggested by preservationists.

Go on a wildlife walk and learn about the inhabitants near you. Visit the National Wildlife Federation to learn more.
Use #NationalWildlifeDay to post on social media. Share photos of your neighborhood wildlife or even those farther from home.
If we can teach people about wildlife, they will be touched. Share my wildlife with me. Because humans want to save things that they love. – Steve Irwin
Educators can visit the National Day Calendar Classroom for projects designed for their students.
NATIONAL WILDLIFE DAY HISTORY
Colleen Paige, the Pet Lifestyle Expert and author founded National Wildlife Day in 2005. She created the day in honor of and later in memory of wildlife conservationist Steve Irwin. The global awareness day brings education to the public concerning the number of endangered animals and the need for conservation and preservation.
NATIONAL NEWSPAPER CARRIER DAY
National Newspaper Carrier Day on September 4th recognizes the dedicated newspaper carriers who deliver the news in the wee hours of the morning.
A lot has changed since the first newspaper carrier. Not only have the routines changed, but their methods and the age of the people delivering has changed, too. However, the newspaper carrier still exists in some form. Each and every newspaper carrier owe their start to an enterprising young immigrant in New York City over 180 years ago. As the tradition gradually fades, their history becomes no less fascinating.
According to a captioned photo released by the Museum of the City of New York, The Sun's publisher Benjamin Day hired the first paperboy on Septemeber 4, 1833. A 10-year-old Barney Flaherty answered the advertisement that September day. And although the ad specified for "steady men" to apply, Flaherty so impressed the editor that Day was so impressed by the boy's sincerity; he gave him the job.
Down on the corner, passersby soon heard Flaherty hawking his sales pitch. Eventually, the universal chorus of boys (and sometimes girls) calling, "Paper! Get your paper, here!" could be heard on the streets selling papers.
A number of steady men can find employment by vending this paper. A liberal discount is allowed to those who buy to sell again.
~ Benjamin Day's 1833 advertisement in The Sun.
In 1960, The Newspaper Carrier Hall of Fame was created. It acknowledges some famous newspaper carriers in our nation's history, too. Included in the Newspaper Carrier Hall of Fame are Martin Luther King Jr., Warren Buffet, and John Wayne.
HOW TO OBSERVE #NewspaperCarrierDay
Show your newspaper carrier a little extra appreciation. A box of chocolates, a card, or a simple "thank you" would make their day a little brighter. Enjoy the ease that we have in being able to wake up, get our coffee, and have a paper to read before getting out of our pajamas!
If you were a newspaper carrier, take the day to reminisce a bit. Share stories from your delivery routes and the people you knew then.
Use #NewspaperCarrierDay to post on social media.
NATIONAL NEWSPAPER CARRIER DAY HISTORY
We were unable to identify the founder of National Newspaper Carrier Day. However, the day does commemorate the day Flaherty landed the job and made it a success.
NATIONAL MACADAMIA NUT DAY
National Macadamia Nut Day on September 4th recognizes a delicious nut found in many baked goods and desserts.
Delectable macadamia nuts have a creamy buttery taste. These nuts add a subtle richness to everything they grace. Also versatile, macadamia nuts originated in Australia. They were named for the physician and chemist, John Macadam, who discovered them. Macadam also pursued furthering the cultivation of the tree in Australia, making it more abundant.
Similar to large evergreens, the macadamia tree grows between 30 and 40 feet high. Although they are native to Australia, most of today's world supply grows in Hawaii. Growers first began cultivating macadamia trees in Hawaii in 1921. Indonesia, South Africa, and California also grow this delicious nut commercially.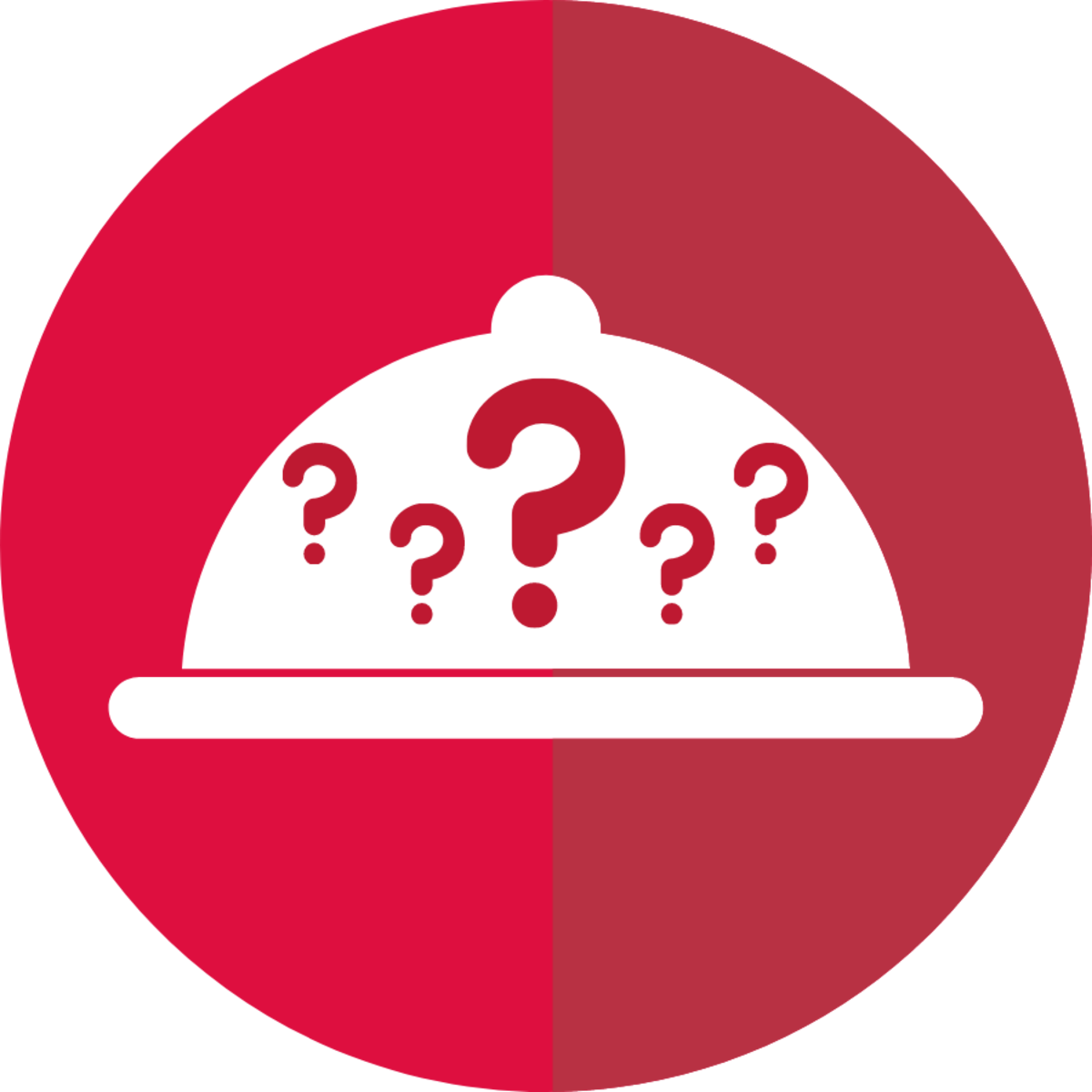 When is National Peanut Day?
Like many nuts, macadamia may be eaten raw or roasted. Bakers particularly like to use them in baked goods, such as cookies. They pair exceptionally well with chocolate, too.
Since the macadamia is nutrient-rich, they are known for their health benefits. But, of course, being in the nut family has its benefits, too! Macadamias are a valuable energy source, high in dietary fiber, gluten-free, high in mono-unsaturated fat. They also provide an excellent source of minerals and contain many essential B-complex vitamins.
HOW TO OBSERVE #NationalMacadamiaNutDay
Whether you seek a healthy snack or satisfaction for a sweet tooth, this nut has you covered. Try a new recipe. Grab a handful of macadamia nuts for a snack at your desk or bake them into a batch of cookies. Add some to your salad or mix them in with popcorn while watching a movie. You can also:
Visit your local bakery and discover new ways to enjoy macadamia nuts.

Add a little macadamia flavor to your coffee with creamer or syrup.

Take a picture of your creations and share them on social media.
Invite a friend to join your celebration.
Join the conversation by using #MacadamiaNutDay to post on social media.
NATIONAL MACADAMIA NUT DAY HISTORY
National Day Calendar continues researching the origins of the delicious day.
On Deck For September 5, 2021
National Days
International Days
September 4th Celebrated (and Not So Celebrated) History
1781
El Pueblo de la Reina de Los Angeles (The town of the Queen of the Angels) is officially founded. Beginning in June of that year, 11 families began settling along the Los Angels River. These families comprised the founding members of the settlement.
1833
Barney Flaherty answered an advertisement in the New York Sun. The 10-year-old became the first paperboy.
1885
The Exchange Buffet opens in New York City. Located across the street from the New York Stock Exchange, the buffet was one of the first to offer self-serve meals.
1888
George Eastman receives patent No. 388,850 for the first roll-film camera. He also trademarked the brand name, Kodak. Four years earlier, Eastman was granted a patent for film-making photography that was more portable and user-friendly than it had ever been before.
1893
Peter Rabbit comes to life for the first time in a letter written to a 5-year-old boy. The character would be featured in The Tale of Peter Rabbit written by Beatrix Potter.
1923
The first lighter-than-air ship built in the United States takes its maiden flight. Commissioned at the U.S.S Shenandoah, it joined the U.S. Navy's fleet.
1950
NASCAR's first 500-mile race is held at Darlington Raceway in South Carolina. The event brought the largest crowd ever seen in the city and hosted 75 stock cars.
1950
Mort Walker's comic strip, Beetle Bailey, debuts. The original strip featured Bailey as a college student, but Walker soon had the character enlisting in the Army.
1972
The game show, The Price is Right, debuts with Bob Barker as its host. The show would go on to be the longest-running American game show on network and syndicated television. Barker would remain the host until 2007 when Drew Carrey stepped into the role.
1998
Google is incorporated. Founders Larry Page and Sergey Brin continue to grow the search engine and move from Stanford dormitories to a garage.
2008
The Hurt Locker premiers at the Venice International Film Festival. Starring Jeremy Renner, Anthony Mackie and Brian Geraghty, the film follows a team of elite soldiers on a bomb disposal team.
2016
The Catholic Church canonizes the devoted nun and missionary, Mother Teresa, as Saint Teresa of Calcutta.
Recipe Of The Day
Coffee Ice Cream
Prep Time: 10 Minutes
Freeze Time: 4-6 hours
Total: 6 hours 10 minutes
Serves: 4-6
Ingredients
1 cup whipping cream
2 tablespoons instant coffee powder
1 teaspoon vanilla or another extract of your choice
1/3 cup sugar
Instructions
Pour the whipping cream into a medium-sized bowl and gently stir in the coffee powder and extract.
Let stand for 5 minutes to soften the coffee powder.
Whip the cream with a mixer or by hand adding the sugar when soft peaks begin to form. Beat till stiff.
Spoon into 4-6 dixie-sized cups (2 1/2 inches in diameter) or individual serving dishes.
Freeze for 4 to 6 hours.
Recipe Credit: Roberta Allen
September 4th Celebrated (and Not So Celebrated) Birthdays
Lewis Howard Latimer – 1848
Throughout his career as an inventor, Latimer's contributions to the lightbulb helped electric lighting progress into universal use. As a draftsman, he worked closely with Alexander Graham Bell on the designs for the telephone patent.
Alfred L Cralle – 1866
Changing the way the world dished up ice cream, the inventor created the "Ice Cream Mold and Disher." Now known as the ice cream scoop, serving ice cream has never been easier!
William Lyons – 1901
Along with William Walmsley, Lyons co-founded the Swallow Sidecar Company, later known as Jaguar Cars LTD.
Craig Claiborne – 1920
The American journalist wrote for the New York Times as their food editor. Not only did he review restaurants, but he also wrote several cookbooks as well as a memoir and book on etiquette.
Paul Harvey – 1918
The endearing radio announcer is best known for his The Rest of the Story segments. As a teenager, he began his career at KVOO radio in Tulsa, OK.
John McCarthy – 1927
As a computer scientist, McCarthy founded the field of Artificial Intelligence.
Dawn Fraser – 1937
The Olympic swimmer is notable as a three-time gold medalist in the 100-meter freestyle. She is also broke several other records in other races.
Beyoncé Knowles – 1981
The former member of Destiny's Child went on to a successful solo career. The singer, songwriter, producer, and dancer is one of the music world's best-selling artists.
About National Day Calendar®
National Day Calendar® is the authoritative source for fun, unusual and unique National Days! Since our humble beginnings on National Popcorn Day in 2013, we now track nearly 1,500 National Days, National Weeks and National Months. In addition, our research team continues to uncover the origins of existing National Days as well as discover new, exciting days for everyone to celebrate.
There's a celebration for everyone. While National Road Trip Day satisfies the itch to wander, many pet days let us share our love of animals. National 3-D Day and National Astronaut Day honor the advancement of technology, too. Every food day you can imagine (National Avocado Day, for example), will keep you celebrating, also!
Be sure to stay in the know by signing up for our e-mail updates. Also, follow us on Facebook, Twitter, and Instagram.
Our Ambassador Program is another way #CelebrateEveryDay®! Whether you become an ambassador or follow one of the savvy ambassadors, their fun videos and posts will keep you prepared for every holiday.