Looking Back
September 3, 2022 - NATIONAL CINEMA DAY - WORLD BEARD DAY – NATIONAL TAILGATING DAY – NATIONAL WELSH RAREBIT DAY – U.S. BOWLING LEAGUE DAY
SEPTEMBER 3, 2022 | NATIONAL CINEMA DAY | WORLD BEARD DAY | NATIONAL TAILGATING DAY | NATIONAL WELSH RAREBIT DAY | U.S. BOWLING LEAGUE DAY
NATIONAL CINEMA DAY | September 3
On September 3 National Cinema Day celebrates movie lovers across the country and encourages them to return to the theatre and enjoy a movie on the big screen. Read more…
WORLD BEARD DAY
Every September, the luxurious landscape of facial hair becomes an annual event on World Beard Day! Read more…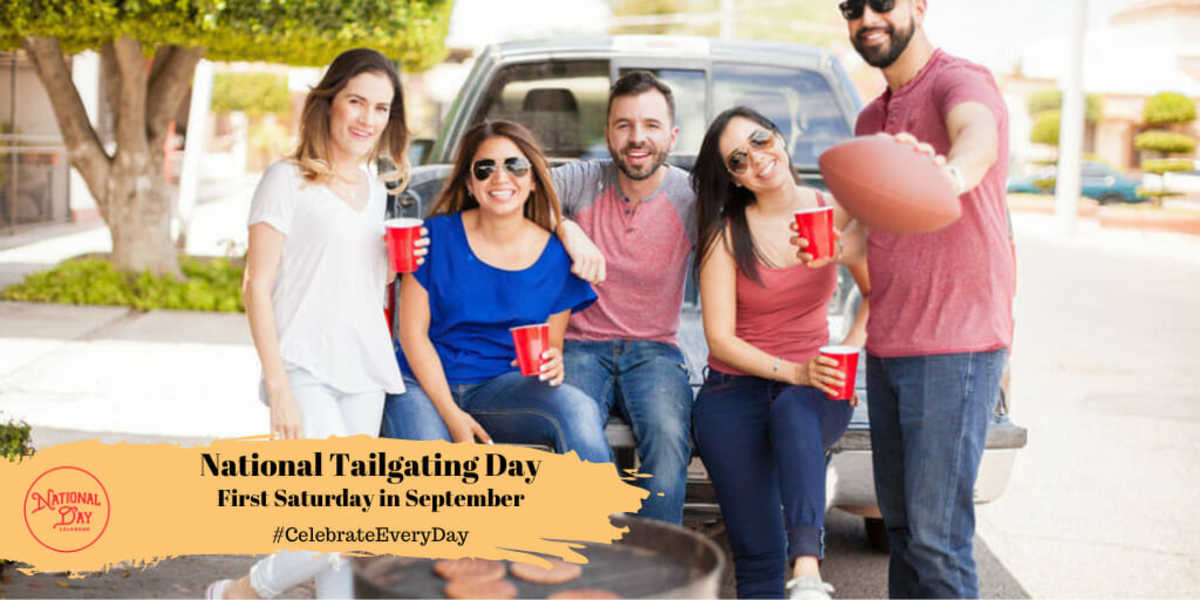 NATIONAL TAILGATING DAY
On the first Saturday in September, National Tailgating Day reminds us of what the autumn colors and scents already do. Those colors signal grilling time and a season of cheering on our favorite teams! Read more…
NATIONAL WELSH RAREBIT DAY | SEPTEMBER 3
On September 3rd, National Welsh Rarebit Day whips up a tasty and satisfying snack. What is a rarebit? The cheesy toast was originally called Rabbit in a tongue-in-cheek way in the Welsh language because there is no rabbit in the meal. Similar to mock turtle soup having no turtle in it, Welsh rarebit does not contain rabbit. Instead, this dish is made with toast that has hot cheese poured over it. Over time, the dish became known as Welsh Rarebit – a nod to the inside joke. Read more…
U.S. BOWLING LEAGUE DAY | SEPTEMBER 3
Each year league bowlers across the United States recognize U.S. Bowling League Day on September 3rd. Read more…
On Deck for September 4, 2022
National Days
International Days
Recipe of the Day
Jerk Chicken Bites
Prep: 10-15 minutes
Cook: 25-30 minutes
Total Prep: 45 minutes
Servings: 8-10
The seasoning recipe used in this recipe can be used on whole chicken, legs, thighs, wings, etc. Simply double the recipe!
Ingredients:
4-5 Chicken breasts, thawed and diced into cubed into bite size pieces.
4 limes, quartered into wedges
Jerk seasoning:
2 Tablespoons brown sugar
2 Teaspoons dried thyme
2 Teaspoons cayenne pepper
1 ½ Tablespoons onion powder
1 ½ Tablespoons garlic powder
1 ½ Teaspoons ground allspice
1 ½ Teaspoons paprika
1 ½ Teaspoon hot pepper flakes
Salt and pepper to taste
Seal baggie and shake until all spices are completely blended together.
Instructions:
Pour seasoning over cubed chicken and coat completely.
Cover and chill for at least 3 hours. For extra flavor, prepare a day in advance and chill overnight in refrigerator.
Cooking:
Preheat oven to 375 degrees.
Using a medium to large size baking sheet, spray with cooking oil.
Give chicken and seasoning a good stir then transfer all of it to the baking sheet.
Bake for 25-30 or until chicken is thoroughly cooked, turning half way through cooking process.
When ready to remove from oven, turn your broil on to medium. Let the chicken "crisp" a little. 2-3 minutes should be good. Watch carefully though! The broil feature can burn your food quickly!
Remove from oven and serve.
Squeeze a lemon wedge over chicken to add a crisp flavor to the spice!
Serves 6-8
September 3rd Celebrated History
1752
September 3rd – 12th didn't exist for Britain. Many countries had begun adopting the Gregorian calendar. Those still on the Julian calendar were finding their calenders to be out of alignment with the solar cycle. On September 2nd, 1752, Britain and the American Colonies adopted the Gregorian calendar and skipped ahead to September 13th.
1838
Author, abolitionist, and orator Frederick Douglas escapes from slavery. He fled Baltimore to freedom in Philadelphia. Douglas would write about his journey to freedom in the book My Escape from Slavery.
1895
John Brallier accepts $10 and expenses from David Berry of the Latrobe YMCA to play football. While other football players had contracts, Brallier is the first to openly go professional.
1906
Over 16,000 fans witness the Philadelphia Giants win the International League championship and the Freihofer Cup. Members of one of the earliest professional Black baseball leagues defeated the Cuban X-Giants in a two-game contest for the honors. In the first game, the final score was 3 to 1 cinched Philadephia's win. However, in a second exhibition game, the Philadelphia players proved their abilities once again with a 4 to 1 win. The exciting game was a nail-biter with great saves in bases full situations.
1935
Andrew Varipapa sets world record bowling knocking down 2562 pins across 10 games. His best score was 299.
1956
Riding Spring Violet, jockey Johnny Longden becomes the winningest rider in thoroughbred racing.
1960
Wilber Hardee begins selling burgers, fries and milkshakes when he opens the first Hardee's restaurant in Greenville, NC.
September 3rd Celebrated Birthdays
Prudence Crandall – 1803
In 1833, the Quaker abolitionist and educator opened one of the first schools for Black girls. Located in Connecticut, the legislature that same year passed a Black Law making it illegal for Crandall to run a school for Black students. She was even arrested and convicted of breaking the law. However, a higher court overturned the decision. Even so, Crandall was forced to close the school in 1934.
George Hearst – 1820
The businessman served as a United States Senator from California. He is also the father of William Randolph Hearst.
Louis Sullivan – 1856
Architect Louis Sullivan gained recognition for his work in the late 1800s for his skyscraper designs. He along with Dankmar Adler are known for the Auditorium Building in Chicago, the Wainwright building in St. Louis, among others.
Ferdinand Porsche – 1875
The engineer and businessman developed the first Volkswagen Beetle designs and founded the Porsche company producing sports cars.
Harold DeForest Arnold – 1883
The inventor and scientist is responsible for making live radio broadcasting possible.
Charles Hamilton Houston – 1895
Through his work as a civil rights attorney, Houston was a civil rights attorney. He served as Dean of Howard University Law School and on led the Legal Defense Committee of the NAACP.
Carl David Anderson – 1905
As a physicist, his discovery of the positron earned him the 1936 Nobel Prize in Physics.
Dorothy Maynor – 1910
Maynor pursued a career in music and became an internationally renowned concert soprano. A woman of many firsts, on January 20, 1949, she sang at Harry S. Truman's presidential inauguration on January 20, 1949. Her performance was the first by an African American at a U.S. presidential inauguration. Among her many accomplishments, she is also the founder of the Harlem School of Arts.
About National Day Calendar
National Day Calendar is the original and authoritative source for fun, unusual and unique National Days! Since our humble beginnings on National Popcorn Day in 2013, we have been tracking the National Days, National Weeks, National Months, and International Days. We became the first calendar of its kind to curate the days all in one place and tell their stories, too! Here at National Day Calendar, we are on a mission to Celebrate Every Day with you! And by you, we mean families, businesses, educators, and strangers we meet on the street. There's more than one day for everyone.
At National Day Calendar, we've found the National Days have a way of inspiring us. We're honored to tell the stories behind the days and provide you with informational ways to incorporate the National Days into your business, family, schools, and home!