Looking Back
September 28, 2021 - NATIONAL GOOD NEIGHBOR DAY – NATIONAL DRINK BEER DAY – NATIONAL STRAWBERRY CREAM PIE DAY – NATIONAL VOTER REGISTRATION DAY – NATIONAL NORTH CAROLINA DAY
SEPTEMBER 28, 2021 | NATIONAL GOOD NEIGHBOR DAY | NATIONAL DRINK BEER DAY | NATIONAL STRAWBERRY CREAM PIE DAY | NATIONAL VOTER REGISTRATION DAY | NATIONAL NORTH CAROLINA DAY
NATIONAL GOOD NEIGHBOR DAY
National Good Neighbor Day on September 28th creates an opportunity for neighbors to get to know each other better. This day acknowledges and celebrates the importance of a good neighbor.
It is a blessing to have a good neighbor, but it is even a greater thing to BE a good neighbor. Good neighbors often become friends. They watch out for each other, lend a helping hand, and are there for advice when asked. Neighbors offer that cup of sugar when we are short, collect our mail when we are on vacation, watch our homes, and sometimes watch our children and our pets. Simply put, being a good neighbor makes good neighbors and develops lifelong friendships.
HOW TO OBSERVE #GoodNeighborDay
Being a good neighbor isn't all that difficult. Starting with kindness is always the first step.
Offer a kind word. Even a small compliment goes a long way to creating a bond or breaking down barriers.
Bring extra bounty from your garden or baked goods.
Invite them to join an informal celebration in your home.
Introduce them to your pets or offer a gardening tip.
Ask who they recommend for a service such as taxes, painting, or car care. You will earn their respect, especially if the question is something they have first-hand experience with.
Use #GoodNeighborDay to post on social media.
NATIONAL GOOD NEIGHBOR DAY HISTORY
In the early 1970s, Becky Mattson of Lakeside, Montana created National Good Neighbor Day. In 1978, United States President Jimmy Carter issued Proclamation 4601:
"As our Nation struggles to build friendship among the peoples of this world, we are mindful that the noblest human concern is concern for others. Understanding, love and respect build cohesive families and communities. The same bonds cement our Nation and the nations of the world. For most of us, this sense of community is nurtured and expressed in our neighborhoods where we give each other an opportunity to share and feel part of a larger family…I call upon the people of the United States and interested groups and organizations to observe such day with appropriate ceremonies and activities."
The date changed in 2003 from the fourth Sunday in September to an annual observance on September 28th.
NATIONAL DRINK BEER DAY
National Drink Beer Day toasts that malty elixir on September 28th, annually. Just as the Oktoberfest season comes to an end, the day reminds us to enjoy the world's most popular adult beverage.
Beer lovers have more selection than ever before in the ale and lager market. An explosion in the craft beer industry keeps the competition and the flavors robust, churning out new flavors seasonally. Beer connoisseurs quench their thirst with flavors drastically different from their grandfather's beers. Rootbeer to raspberry, caramel, and hints of herbs all tickle the palate when it comes to artisanal beers.

However, you don't have to drink a special brew to celebrate the day. Drink your favorite stand-by or branch out – whichever you prefer. Around the country, and from around the world, a wide assortment of beers offers plenty of ways to celebrate. Whether you call your mug full of brew a barley pop or Cerveza, the day is worth celebrating.
The best way to celebrate is by enjoying a glass of beer. As always, celebrations are better when surrounded by others who celebrate with you. So, invite friends, family, coworkers, too. Join them at a local pub or tavern. Or invite them to your home.
Another way to celebrate includes recognizing your servers, bartenders, and brewers. Celebrate them with a toast as you take your first frothy sip.
No matter how you #CelebrateEveryDay, drink responsibly and use #DrinkBeerDay when posting on social media.
NATIONAL DRINK BEER DAY HISTORY
While National Day Calendar® continues researching the origin of this delicious beverage holiday, it's interesting to note it lands on the birth of Arthur Guinness, the founder of Guinness Brewery. However, if you're looking for more ways to celebrate, we have you covered.
Beer Drinking FAQ
Q. What is a brewmaster?
A. Brewmaster oversees operations at a brewery, develops recipes, and is a seasoned brewer. A brewmaster may also supervise other brewers in the company.
Q. What is a beer flight?
A. A beer flight includes 3-5 small samples of beers offered in a pub, brewery or restaurant. The samples are usually 5-7 ounces. The bartender usually lines each small glass from lightest to darkest, strongest brews. Drinking each sample in that order will provide you with the best tasting experience.
NATIONAL STRAWBERRY CREAM PIE DAY
Each year on September 28 strawberry lovers get to enjoy their favorite fruit in the form of pie on National Strawberry Cream Pie Day.
Even though strawberries are out of season, the grocers always make sure to stock up on frozen and canned so we can make pies. How else do we keep making fruit pies all year long? Those of us who planned ahead preserved strawberries just for this occasion. And of course, some fresh ones are still available here and there.

Strawberry cream pie can be made in many different ways. Some recipes use a custard or pudding base with strawberries either folded in or on top. Others are made with cream cheese or whipped cream. Whichever you prefer, the strawberry cream pie is a delicious treat.
HOW TO OBSERVE #StrawberryCreamPieDay
Invite friends and family for a taste of sweetness. Sharing a delicious recipe is truly the only way to celebrate its goodness. And, it's the only way to #CelebrateEveryDay, too! The more the merrier. Pick up a strawberry cream pie from your favorite bakery. Be sure to give them a shout-out, too. That's how you include them in the celebration! Or, bake your favorite recipe at home. Give these sweet ones a try:
Dandans Strawberry Cream Pie
Taste of Home Strawberry Cream Pie
Instructables Strawberry Cream Pie
Use #StrawberryCreamPieDay to post on social media.
NATIONAL STRAWBERRY CREAM PIE DAY HISTORY
National Day Calendar® continues researching the origins of this sweet pie holiday.
Strawberry FAQ
Q. When is the last strawberry celebration of the year?
A. National Strawberry Cream Pie Day is the last strawberry-related holiday on the calendar. But, there are plenty of other pie holidays to round out the year.
Q. When is the first strawberry holiday on the calendar?
A. National Strawberry Ice Cream Day in January holds the honor of the first strawberry holiday on the calendar.
NATIONAL VOTER REGISTRATION DAY
National Voter Registration Day on the Fourth Tuesday in September urges citizens to register to vote. Make your vote count!
More than 300,000 Americans registered to vote on the inaugural day of the observance in 2012. That number jumped to 800,000 in 2018. The day helps to ensure eligible voters register in their districts each year. The awareness campaign provides valuable information for each state, too. Timed ideally a few months before some of the bigger elections of the year, the day places information in the hands of the voters at the right time.
There are hundreds of local, state, and national organizations driving the day and bringing it to you, too. Partner organizations help also by coordinating thousands of public events to bring awareness about ballot initiatives, local elections, and voter registration.
HOW TO OBSERVE #VoterRegistrationDay
If your right to vote means anything to you, make sure you are registered. While registration isn't required in every state, every state has minimum requirements. Knowing what they are and being prepared to vote is an important part of a democracy.
Learn about your voter rights and requirements. Be informed by checking where your polling place is. You can also learn more about mail-in voting. If you have any questions about voter registration, all the answers are conveniently located in one place. Each state has different requirements. So, if you've moved recently, be sure to know the requirements where you live. Make your vote count. Visit www.nationalvoterregistrationday.org to learn more.
Register to vote and use #VoterRegistrationDay to post on social media.
NATIONAL VOTER REGISTRATION DAY HISTORY
The National Association of Secretaries of State (NASS) established the first National Voter Registration Day on September 25, 2012. In 2014, the NASS established the Fourth Tuesday of September as the official day for National Voter Registration Day.
Voter FAQ
Q. How do I find out if I'm registered to vote?
A. Visit vote.org and fill out this online form to find out if you're registered.
Q. I don't have a driver's license. Can I still register to vote?
A. Yes! You can use one of the following:
Register with your state-issued non-driver ID.

If you don't have either a driver's license or non-driver ID, some states allow registration using the last four digits.


Other states require the entire social security number for registration.
Q. Which states do not require voter registration?
A. North Dakota is the only state that does not require voter registration.
In 2017, National Day Calendar
®

began celebrating each state in the order they entered the union starting the week of Independence Day and ending with Hawaii. We highlight a small part of each states' history, foods and the people who make up the state. Many states have their own state celebrations, and National Day Calendar's observances in no way replace them.
There's so much more to explore, we can't help but celebrate our beautiful country even more!
NATIONAL NORTH CAROLINA DAY
As we near the last of the original 13 colonies, National North Carolina Day recognizes the 12th state to join the Union.
The Tar Heel state was the first state to vote for independence from the British at the first Continental Congress. Before the Civil War, North Carolina resisted secession from the Union. As a whole, the state was vehemently against dividing the nation even after other states had signed agreements to secede. Eventually, public opinion changed and the state was swayed to join the Confederacy.
The state is filled with beauty from the Blue Ridge Mountains to Cape Fear and up to Kitty Hawk. Along with the beauty, you will find mystery buried in history and nature. Explore the sites of the first powered flight, the disappearance of the Roanoke colonists and with them the first English child born in the New World.
North Carolina is also home to the 82nd Airborne, blue fireflies, and the lavish Biltmore Estate. Studios find the state ideal for filming on location, so don't be surprised if you recognize places from TV shows or films you have seen. And don't forget, both the Carolinas are home to NASCAR.
HOW TO OBSERVE #NorthCarolinaDay
Join National Day Calendar as we celebrate North Carolina's mysteries and history. Explore all the epic vistas and ocean views. There is an adventure in every corner! Use #NorthCarolinaDay to share on social media.
On Deck for September 29, 2021
National Days
International Days
September 28th Celebrated (And Not So Celebrated) History
1865
After being denied entry to medical school in Britain, Elizabeth Anderson pursued her education in France and obtaining her license on September 28, 1865. She was the first woman in France to do so and also the first British woman to earn a medical degree. She would later co-found the London School of Medicine for Women.
1901
After developing a safety razor, inventor King Camp Gillette along with William Emery Nickerson founded the American Safety Razor Company.
1924
A group of aviators with the U.S. Army Air Service circumnavigates the globe by air for the first time.
1928
When Alexander Fleming examines the Petri dishes of bacteria in his lab, he discovers a mold growing in one of them that had killed off the bacteria. The discovery would lead to the world's first antibiotic, penicillin.
1937
Making drinking from a straw more flexible, Joseph Bernard Friedman receives a patent for a drinking tube. Patent No. 2094268A describes a flexible drinking straw that bends without reducing the diameter of the straw.
1990
Marvin Gaye receives star on Hollywood Walk of Fame. Some of those present for the ceremony include Stevie Wonder, Berry Gordy, Smokey Robinson and Natalie Cole.
2008
Marina Bay Street Circuit hosts the first-ever Formula One night race. Fernando Alonso won the race.
Recipe of the Day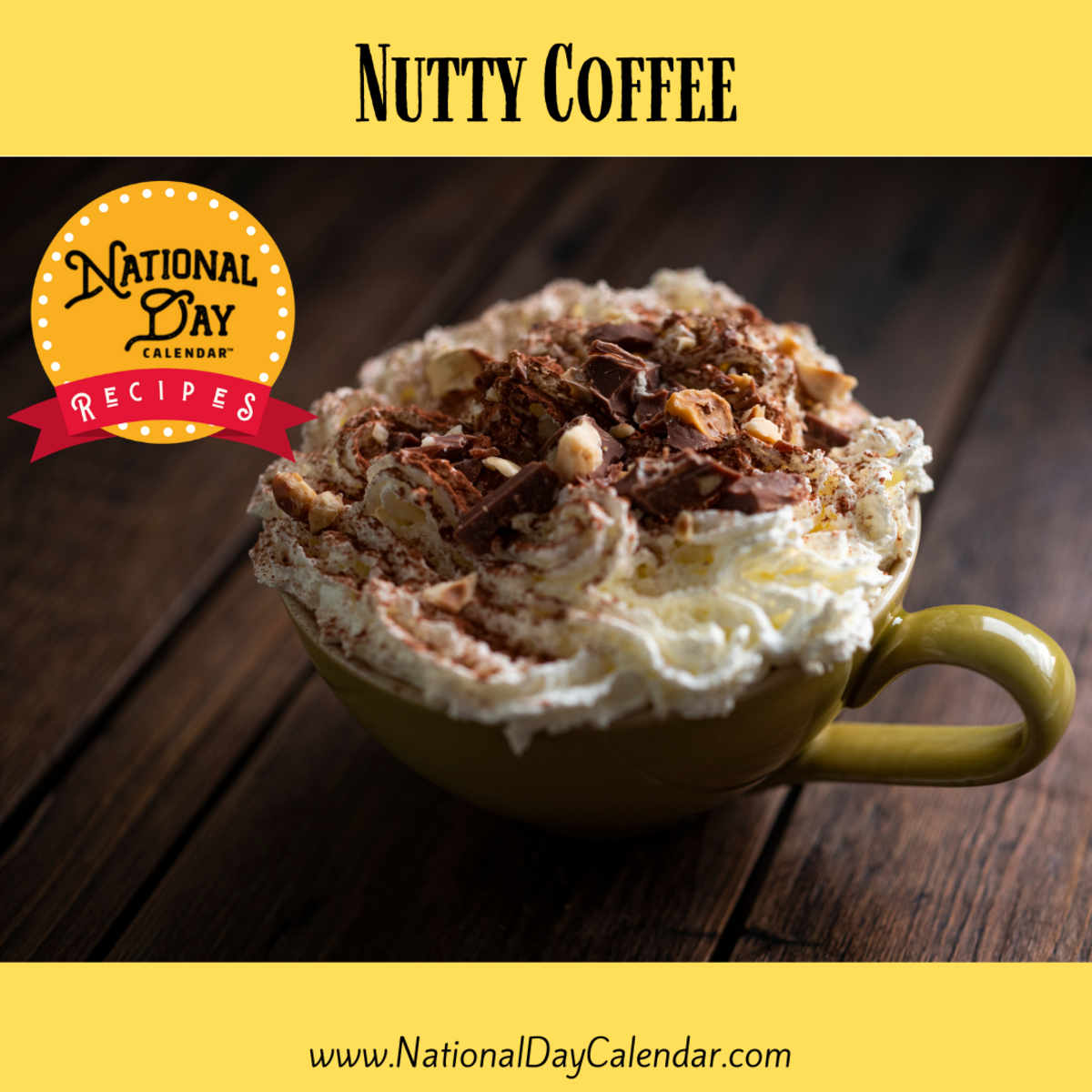 Name: Nutty Coffee
Prep: 5 minutes
Cook: 7 minutes
Total Prep: 12 minutes
Servings: 2
Ingredients:
3 cups brewed coffee
2 Tbsp sweetened condensed milk
2 Tbsp hazelnut spread (Nutella)
Whipped cream
Cocoa powder for dusting
Instructions:
Combine coffee, sweetened condensed milk, and hazelnut spread into a medium saucepan. Heat over medium heat while stirring until all ingredients are combined and thoroughly heated. Do not boil.
Pour into cups. Top with whipped cream and dust with cocoa powder.
Recipe credit:
Michele S. – North Dakota
September 28th Celebrated (And Not So Celebrated) Birthdays
Arthur Guinness – 1725
The brewer founded the Guinness Brewery in 1759 in Dublin, Ireland.
Frances Willard – 1839
The educator and reformer founded the World Women's Christian Temperance Union in 1883. She would be the organization's national president from 1879 to 1898.
Kate Douglas Wiggin – 1856
In 1903, the educator and author published her novel Rebecca of Sunnybrook Farm. While the novel became the author's best-known work, she also published numerous other works of children's literature. Some of them include the short story collection The Arabian Nights and New Chronicles of Rebecca.
William S. Paley – 1901
When Isaac and Leon Levy purchased Columbia Phonographic Broadcasting System, Paley was named president of the network. The company was renamed Columbia Broadcasting System (CBS).
Seymour Cray – 1925
In 1972, the electrical engineer found Cray Research, building high-speed supercomputers.
Ben E. King – 1938
Before going solo, King sang with the group Five Crowns and later the Drifters. He's best known for his solo hit, "Stand By Me."
About National Day Calendar
National Day Calendar® is the authoritative source for fun, unusual and unique National Days! Since our humble beginnings on National Popcorn Day in 2013, we now track nearly 1,500 National Days, National Weeks and National Months. In addition, our research team continues to uncover the origins of existing National Days as well as discover new, exciting days for everyone to celebrate.

There's a celebration for everyone. While National Road Trip Day satisfies the itch to wander, many pet days let us share our love of animals. National 3-D Day and National Astronaut Day honor the advancement of technology, too. Every food day you can imagine (National Avocado Day, for example), will keep you celebrating, also!
Be sure to stay in the know by signing up for our e-mail updates. Also, follow us on Facebook, Twitter, and Instagram.
Our Ambassador Program is another way #CelebrateEveryDay®! Whether you become an ambassador or follow one of the savvy ambassadors, their fun videos and posts will keep you prepared for every holiday.