Looking Back
September 12, 2021 - NATIONAL JUST ONE HUMAN FAMILY DAY - NATIONAL HUG & HIGH 5 DAY - NATIONAL DAY OF ENCOURAGEMENT - NATIONAL GRANDPARENTS DAY - NATIONAL HUG YOUR HOUND DAY - NATIONAL VIDEO GAMES DAY - NATIONAL PET MEMORIAL DAY - NATIONAL CHOCOLATE MILKSHAKE DAY - NATIONAL REPORT MEDICARE FRAUD DAY
SEPTEMBER 12, 2021 | NATIONAL JUST ONE HUMAN FAMILY DAY | NATIONAL HUG & HIGH 5 DAY | NATIONAL DAY OF ENCOURAGEMENT | NATIONAL GRANDPARENTS DAY | NATIONAL HUG YOUR HOUND DAY | NATIONAL VIDEO GAMES DAY | NATIONAL PET MEMORIAL DAY | NATIONAL CHOCOLATE MILKSHAKE DAY | NATIONAL REPORT MEDICARE FRAUD DAY

NATIONAL JUST ONE HUMAN FAMILY DAY
National Just One Human Family Day on September 12th encourages us to reflect on the human race as a single family who share just one planet.
In 2001, the world's population – the Earth's family – stood at over 6.2 billion. By 2020, it had grown to 7.8 billion. That's a lot of family sharing one planet. Just One Human Family Day reminds us that, as a human race, we have a responsibility to each other. While we all come from different backgrounds, speak different languages, believe differently, we are all human beings. Our experiences may vary. Even our abilities and weaknesses differ. Another sure thing we share is that we all live on just one planet. Earth. Our brothers, sisters, and neighbors are all part of the human family.
Just One Human Family Day strives for 7.8 billion human family members (and growing) to live in harmony on the one planet we have. How do we do that? One way is by singing the song "We Share Just One Planet" by Sarah Stevens and Catherine Marchese.
HOW TO OBSERVE #JustOneHumanFamilyDay
Just One human Family Day aims for harmony around the world. It's a huge undertaking, one that requires effort from every one of us. It's hard enough getting the members of your own household to do the things you ask. Imagine getting the entire world's population to do it. Just One Human Family Day is the day to do it.
Organize your classrooms
Invite school and church choirs
Schedule an online sing-a-long
Host a karaoke group session
Create a fundraiser for your organization
Arrange a corporate harmony day for your business
Download the music and lyrics to share with your choirs and organizations. Get ready to sing loudly as One Human Family. Record your performance and share it on social media. Use #JustOneHumanFamily to share your recording and the inspiring story, too. To learn more, visit www.justonehumanfamilyday.com.
NATIONAL JUST ONE HUMAN FAMILY DAY HISTORY
In 2021, Shad Finney founded Just One Human Family Day to unite the world in harmony. He was inspired to start the National Day after witnessing a vocal group perform the song "We Share Just One Planet" written by Sarah Stevens and Catherine Marchese. They wrote the song following the attack on the United States on September 11, 2001.
Finney, a Colorado children's author, set out in 1991 walking across the country promoting children's programs. He began his journey with no money in his pocket and relied on the kindness of others – human kindness to help him in his mission. During the course of the walk, Finney advocated for the World Summit for Children and helped establish the Family Preservation Act with the Child Welfare League of America.
Finney hopes by establishing Just One Human Family Day "to celebrate and contemplate the image of Humanity as One Human Family. If a dream was a place between reality and fiction, and the never-ending story of love could exist, then a dream is where I shall dwell with anticipation of an accomplice to its story. As history repeats itself, so does the triumphal song of a healing love that conquers all. In reflection of the tragedy of 9/11 and all who have been affected, may a seed of healing love that conquers all grow with all of you."

NATIONAL HUG & HIGH 5 DAY
Two things that make us feel appreciated and loved are free. That's why on September 12th, we celebrate National Hug & High 5 Day!
When we celebrate a job well done, an accomplishment, or meeting a goal, high fives among our friends and peers make the milestone even sweeter. And the hug – well, the hug is that little bit extra, the solid human contact that says more than words ever could.
Hugs and high fives also act as encouragement on our journeys. We struggle to reach our objectives and understand our purpose. Life throws obstacles in our way, and we cannot always see what is on the other side of the mountain. But along the way, friends and even strangers sustain us with their support. It comes in many forms, but often it comes in a wealth of hugs and high fives.
When tragedy strikes, hugs are what hold us up when we think it's impossible and high fives renew our faith in each other, reminding us of a higher power and returning smiles to our faces.
National Hug & High 5 Day connects us and encourages us to share a hug and high five with a friend, a neighbor, a stranger, or anyone who needs one.
HOW TO OBSERVE #HugAndHigh5Day
Look around your world and give a hug and high 5 on September 12th. It might be your co-worker or a family member. You will never know who needs it, and you might never know how it impacts the person you give it to, but you can rest assured it will lift their spirits, encourage them or help heal their heart. Your hug might spark a conversation or change someone's perspective. A high five can motivate a child or open a veteran's eyes to opportunity. Hugs and high fives can even change your life! So whose life will you impact on #HugAndHigh5Day?
There's so much potential. You just have to believe like David Sylvester does. He has hugged and high 5'd over half a million people in every U.S. state and 37 countries (and growing), spreading love and joy everywhere he goes. On his journey, he has found people with missions and gained missions of his own. Follow David's journey on Instagram @thehumanhigh5.
You can also read about "Big Dave" (a name many recognize him by) in his book Traveling at the Speed of Life. He has another on the way, too. If you've been hugged by the Human High 5 (another name Big Dave goes by – did we mention that?), be sure to share your experience and photos!
What will you discover when you celebrate National Hug & High 5 Day?
Let the world know by using #HugAndHigh5Day on social media. Now go and hug and high 5 people!
NATIONAL HUG & HIGH 5 DAY HISTORY
In 2021, David Sylvester founded National Hug & High 5 Day to share his mission of touring the country, spreading good deeds, smiles, and joy across the country and world. But his mission didn't start in 2021 – it started the day after his friend was killed in the World Trade Center in 2001.
Since then, he has bicycled across North America from various points three times. He's also bicycled parts of Australia, across Asia, and Africa. On each tour, he made a point to visit places touched by violence – San Bernardino, Oklahoma City, Chicago, Cleveland, Orlando – to name a few. With each hug and high five, the response was overwhelmingly positive. Human warmth and kindness elevated people out of adversity – if even for a moment.
When Big Dave could no longer bicycle, he took to the highway by car and eventually partnered with Duke Cannon and Advantage Rental Car. He continued his tour through 2020 and beyond. You may have even received a hug from David Sylvester and didn't realize it, though we doubt you wouldn't know. His big smile and a big sign that says "Big Dave" give him away. However, each hug and high 5 he receives, spurs him on his mission of lifting the human spirit.
In honor of the 20th anniversary of David Sylvester's mission in 2021, National Day Calendar proclaims National Hug & High 5 Day to be observed on September 12th annually.
NATIONAL DAY OF ENCOURAGEMENT
September 12th recognizes the National Day of Encouragement each year. This day is dedicated to uplifting people around us and making a positive impact.
Encouragement is free. It never costs us anything to say a few words to inspire a student, coworker, or friend. Even a reassuring word to a stranger may make a difference in their lives.
Encouragement lifts someone when they are down. It also motivates a person who has an eye on a goal. When we have failed, the right words remind us to keep trying. The right message may create a spark that changes a loved one's perspective.
Sometimes, the act of noticing a job well done improves someone's day. Developing a habit of recognizing emerging talents motivates us to speak up and offer a kind word or helpful tip. It is a practice worth having to improve relationships at work, at home, and in the world around us. There really is no simpler way.
HOW TO OBSERVE #NationalDayOfEncouragement
Acts of encouragement require so little – a bit of time, the right words, and noticing accomplishments, even small ones. Encourage someone you know in many ways:
Let them know you noticed their progress.

Provide reassurance and inspiration to the people around you.

Give a

High five to someone for a job well done.

Take notice when a friend is getting close to a hard-earned goal, encouraging them to keep going.

Send a card or give a call or text to a family member who may be struggling.

Show your support by attending a friend's performance, sporting event or exhibit.
Use #NationalDayofEncouragement to share on social media.
NATIONAL DAY OF ENCOURAGEMENT HISTORY
The Encouragement Foundation at Harding University in Searcy, Arkansas, launched the effort behind Day of Encouragement. Mayor Belinda LaForce of Searcy, Arkansas, made the first proclamation for Day of Encouragement on August 22, 2007. The following month, Arkansas Governor Mike Beebe signed a proclamation making September 12, 2007, the "State Day of Encouragement" for Arkansas.
Later, President George W. Bush also signed a message making September 12th the official National Day of Encouragement
NATIONAL GRANDPARENTS DAY

On the Sunday following Labor Day, National Grandparents Day honors the love only grandparents can provide.
Grandparents and their grandchildren share a special bond. These hugging, caring and patient people in the lives of children offer more than a generous dose of love. Grandparents provide an abundance of wisdom. They also offer guidance and stability.
When is National Parent's Day?
When grandchildren need a story, grandparents tell the best. A grandparent's wealth of family history and lore offers lessons of their own. Through humorous stories and some serious ones, grandparents gently point grandchildren in the right direction.
In 2004, the National Grandparents Day Council of Chula Vista, California announced a song for the day. A Song for Grandma and Grandpa by Johnny Prill became the official song of the United States National Grandparents Day holiday. The Council presented Prill with the National Songwriter's Award for his song, too.
The forget-me-not is the official flower for National Grandparents Day.
As the number of grandparents grows from 65 million in 2011 to 80 million in 2020, expect the observance to increase in significance, too.
HOW TO OBSERVE #NationalGrandparentsDay
While we have our grandparents in our lives, it is important to cherish them. Spend time with your grandparents. Learn about their life and ask questions to keep the stories coming. Do the things they enjoy doing. Sometimes, they only want to spend time with you.
How else can you celebrate the day?
Pick up the phone! Surprise your grandparents with a much-awaited phone conversation.

Take your grandparents on an adventure. Plan a day doing their favorite things – one of which is probably spending time with you.

Write a letter to your grandparents. Share with them the things you've been doing. They will read your letter over and over.

Learn something from a grandparent. Have you always wanted to know how to make Grandma's pecan pie or catch a whopper from the river? Grandma or Grandpa will probably show you how. You only need to ask.

Help them out. Clean out a flower bed. Take out the trash. Mow the lawn. Paint a room. Fix the internet. Run an errand. The list goes on.

Take a photo. Sometimes we forget to capture moments with the people we love the most. Take a photo with your grandparent and make sure they get a copy.

Speaking of photos, spend some time looking through old photos with your grandparents. Ask them questions about the people in them and record the information

.

Adopt a grandparent. As surprising as it may seem, there are some of our older generations who have no grandchildren. However, they still have love and wisdom to share.
If you no longer have living grandparents, share a fond memory of them. Remember something each of them taught you or one of the fun things you used to do. You can also write down your memories to share with future generations.
Use #NationalGrandparentsDay to post on social media.
NATIONAL GRANDPARENTS DAY HISTORY
Celebrated in the United States since 1978, the United States Senate and President Jimmy Carter nationally recognized Marian McQuade of Oak Hill, West Virginia as the founder of National Grandparents Day. McQuade made it her goal to educate the youth in the community about the significant contributions that seniors have made throughout history. It was also her hope to have the youth "adopt" a grandparent, not just for one day or a year, but rather for a lifetime.
The Joint Resolution
In February of 1977, Senator Randolph along with the concurrence of other senators introduced a joint resolution to the Senate. The resolution requested the president to "issue annually a proclamation designating the first Sunday of September after Labor Day of each year as National Grandparents Day." After Congress passed the resolution, on August 3, 1978, President Jimmy Carter signed the proclamation. The statute cites the day's purpose: "…to honor grandparents, to give grandparents an opportunity to show love for their children's children, and to help children become aware of strength, information, and guidance older people can offer."
Other Claims
Others claim the origin of this holiday resides with the efforts of Hermine Beckett Hanna of North Syracuse, New York. She recognized seniors and their importance as early as 1961. New York Congressman James T. Walsh awarded her efforts on February 21, 1990, in front of the United States House of Representatives. He also thanked Hermine Beckett Hanna "for her important role in the establishment of Grandparents Day."
NATIONAL HUG YOUR HOUND DAY
On the second Sunday in September, National Hug Your Hound Day dedicates a furry hug to our canine companions. All day long, be sure to give your pooch your full attention. Even spend the day much the way your dog spends it.
The idea of Hug Your Hound Day is about observing your dog (from his point of view). That means, explore your dog's world from his perspective. Investigate his environment and habits. You may discover some hazards as you roam around the house or yard. For example, you might find broken chew toys that have become choking risks. Perhaps your fur baby leads you to realize he has access to toxic chemicals.
Look for items or places that put your forever friend in danger. Place childproof locks on cabinets. Discard or repair any broken items. Our yards can be surprisingly risky, too. Check for toxic plants or holes in the fencing.
Not only will your pup enjoy the companionship, but he will also be safer for all your exploring, too.
HOW TO OBSERVE #NationalHugYourHoundDay
Spend a little extra time with your pups. Get down to their level. Make sure their environment and the places you take them are warm, comforting, inviting and safe. Oh yeah, and give your hounds some hugs! Use #NationalHugYourHoundDay to post on social media.
NATIONAL HUG YOUR HOUND DAY HISTORY
Ami Moore, an author and canine behaviorist, created National Hug Your Hound Day. Her desire is to make America more pup-friendly, as it is in Europe. She would like for our dogs to be accepted in more places. Examples provided include taxis, malls, and restaurants. She encourages the appreciation of the companionship and values our dogs give us emotionally and physically.
NATIONAL VIDEO GAMES DAY
On September 12th, National Video Games Day celebrates all the ways we enjoy a good video game challenge.
Video game players across the United States enjoy this day with much enthusiasm. From their very earliest days, video games have been a blend of art form and industry.
On July 25, 1983, Walter Day and the Twin Galaxies Intergalactic Scoreboard out of Ottumwa, Iowa founded the United States National Video Game Team. Their early games used interactive electronic devices with various display formats. Thomas T. Goldsmith Jr. and Estle Ray Mann filed the first patent for an interactive electronic device in 1947. It was called the "Cathode ray tube amusement Device."
Some other early examples include:
The Nimrod computer at the Festival of Britain (1951)

0X0 – a tic-tac-toe computer game by Alexander S. Douglas for the EDSAC (1952)

Tennis For Two – An electronic interactive game engineered by William Higinbotham (1958)

Spacewar (1961)
Each game used a different means of display. Some used a panel of lights or a graphical display. Yet others featured an oscilloscope or the DEC PDP-1 vector display.
It became the first commercially sold coin-operated video game.

Magnavox Odyssey launched the first home console in 1972.

Atari's Pong followed with an arcade version in 1972 and a home version in 1975.
"The commercial success of Pong led numerous other companies to develop Pong clones and their own systems, spawning the video game industry."
HOW TO OBSERVE #NationalVideoGamesDay
Let the video game challenges begin! Whether you invite friends to join you in the newest video game or go it alone, be sure you get a game in. You also need to make sure you have plenty of snacks.
Arcade galleries are making a comeback. If there is one near you, give them a shout-out!
Introduce your favorite video game to your kids. Have them share their favorites with you.
Host a video game tournament.
Post your high scores.
Are you stuck on a tough level? Seek out tips and hacks to get you through.
Use #NationalVideoGamesDay to post on social media.
NATIONAL VIDEO GAMES DAY HISTORY
Our research was unable to find the creator of National Video Games Day.
NATIONAL PET MEMORIAL DAY
On the second Sunday in September, National Pet Memorial Day offers a moment to remember pets who have passed.
Pets play an important role in our lives. Not only are they companions, but pets become part of the family, too. Pets keep us responsible and remind us to play. When we are too serious, they lighten up our lives. Many pets keep us healthy, too.
When we lose a beloved pet, the pain is genuine. Whether furry, feathered, or an uncommon variety, the loss is felt deeply. They become family and a familiar part of our lives. However, everyone mourns differently. Some pet parents plant a memorial. Whether they plant a tree, shrub or perennial flower, the plant offers an annual reminder of their pet. Others may create a stepping stone with a paw print, placing it in a garden. Still, others may create a tattoo of their pet's paw print. These actions offer a tangible way to cope with their grief.
The day also offers an opportunity to remember the pets who've passed through our lives. We remember the companionship and comfort they provided to us. Don't forget that part of the relationship included care provided by you. Memories replace the empty space left by the loss of a cherished pet.
HOW TO OBSERVE #NationalPetMemorialDay
Keep both past and present pets in your mind. Share your memorials. If you're seeking a way to memorialize your pet, here are some additional ideas:
Get or design a memorial tattoo.

Donate to a local shelter in your pet's name.

Create a photo album.

Write a poem.

Plant a flower, garden, or tree (any of which may be donated to a local park).

Donate training time to a local shelter – animals with behavioral training are more likely to be adopted into forever homes. Your time with them will be a lasting memorial to your beloved pet.

Volunteer to help keep local parks clean for other pet lovers – pick up fallen limbs, debris, trash.

Design, develop and build a pet exercise park. Be a part of getting it organized and built.

Donate to a local fire rescue or police department's canine unit in your beloved pet's name. Your donation will help train animals for rescue and recovery.

If you hold a memorial service, share these ideas.
Use #NationalPetMemorialDay to post on social media.
NATIONAL PET MEMORIAL DAY HISTORY
In 1972, the International Association of Pet Cemeteries and Crematories established Pet Memorial Day.
NATIONAL CHOCOLATE MILKSHAKE DAY
National Chocolate Milkshake Day on September 12th brings chocolate and ice cream lovers together. Forget the calories for just this one day and enjoy a sweet tall, thick and delicious, chocolate milkshake!
The term milkshake first appeared in print in 1885. During this period, milkshake referred to an alcoholic beverage described as a "sturdy, healthful eggnog type of drink" blended with eggs, whiskey, and other ingredients. Pharmacies served the drink as a tonic and a treat to customers. By 1900, pharmacies offered this "wholesome drink" with either chocolate, strawberry, or vanilla syrup.
The early 1900s – People began asking for this "new treat" with a scoop of ice cream.

1911 – Hamilton Beach's drink mixers began to be used at soda fountains.

1922 – Steven Poplawski invented the electric blender or drink mixer.

Due to the invention of the blender, the milkshake began to take a chipped, aerated, and frothy form as they are today.

By the 1920s & 1930s, milkshakes became a popular drink at malt shops everywhere.
Another addition to the milkshake was malted milk powder. Made from malted barley, wheat flour, and dehydrated whole milk, malted milk tastes a bit like toasted caramel. It made its debut around the 1870s as a shelf-stable dry milk product. Add the powder to a chocolate milkshake, and transform the creamy goodness into a malted chocolate milkshake. Along with milkshakes, malted milk milkshakes became popular drinks at soda fountains around the 1920s.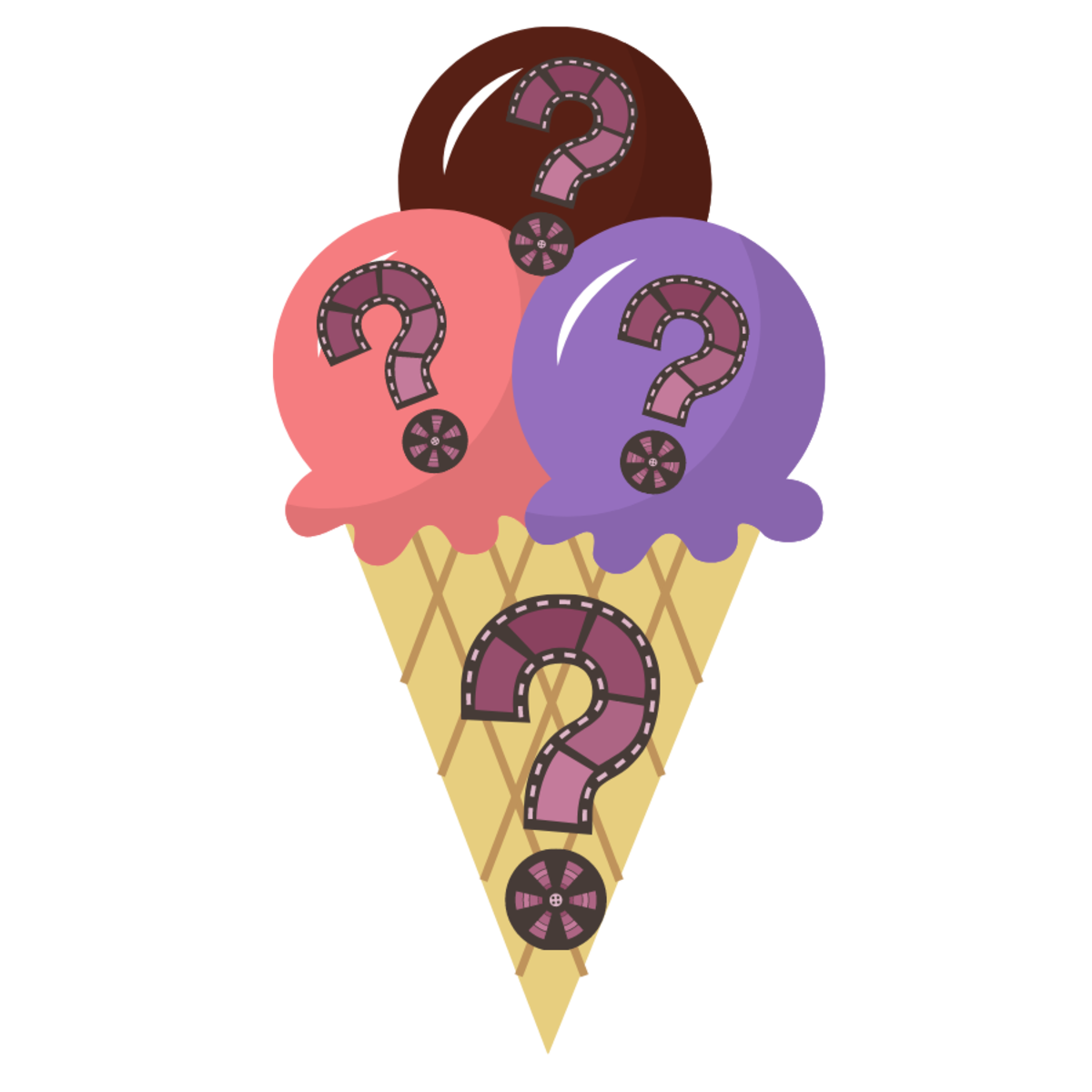 When is Vanilla Milkshake Day?
HOW TO OBSERVE #ChocolateMilkshakeDay
Enjoy a chocolate milkshake at your favorite restaurant or soda fountain. Or try a malted version, especially if you've never had a malted chocolate milkshake. It is definitely worth a try. You may want to top off your chocolate milkshake with a dollop of whipped cream! While you're enjoying this sweet treat, don't forget to introduce this delicious pastime to someone else.
Do you have a favorite malt shop? Be sure to give them a shout-out, too! Use #ChocolateMilkshakeDay to post on social media.
NATIONAL CHOCOLATE MILKSHAKE DAY HISTORY
We were unable to find the creator of National Chocolate Milkshake Day. However, that never stops us from celebrating!

NATIONAL REPORT MEDICARE FRAUD DAY
September 12th represents the National Report Medicare Fraud Day. Medicare fraud affects us all. Ten percent of all Medicare funds are lost due to fraud. The government spends $650 billion a year on Medicare, and $65 billion a year is lost to Medicare fraud. No wonder we have a national health care crisis!
We can report Medicare fraud in two different ways and each one provides very different results. One is to blow the whistle under the Department of Justice (DOJ) reward program, which pays 15% to 25% of the amount DOJ recovers. The average DOJ reward for reporting Medicare fraud is $690,000. Some rewards have been as high as $150 million!
In addition, if you report fraud under the DOJ program, the government must open an investigation and inform you of the results. Today, over three-fourths of the government's Medicare fraud cases are DOJ whistleblower reward cases. Thus, the government is counting on whistleblowers to bring Medicare fraud cases to DOJ and receive a reward in the process.
The other way to report fraud directly is to the Centers for Medicare & Medicaid Services (CMS), which runs the Medicare program. You can report fraud to CMS through its website or by calling its hotline.
The National Report Medicare Fraud Day not only brings awareness to the amount of Medicare fraud but provides the public with detailed steps for reporting it.
HOW TO OBSERVE #ReportMedicareFraudDay
It is time to put an end to fraudulent Medicare claims! Become a part of the solution. Simply visit the website (www.ReportMedicareFraudDay.com). You can also download a free e-book with step-by-step instructions for reporting Medicare fraud. It is your one resource for all you need to know about reporting Medicare fraud.
Share and follow this day using #ReportMedicareFraudDay on social media.
NATIONAL REPORT MEDICARE FRAUD DAY HISTORY
The Hesch Firm, LLC founded National Report Medicare Fraud Day in 2017. The day came to be after founding attorney, Joel D. Hesch, spent over 15 years working in DOJ's whistleblower reward office. Mr. Hesch now exclusively represents whistleblowers nationwide in filing for rewards for reporting fraud.
To help whistleblowers properly report Medicare fraud, he authored a free e-book and created a website to ensure that the public knows how to properly report Medicare fraud and follow the steps necessary to be eligible for a reward. Visit the website:www.ReportMedicareFraudDay.com
In 2017, the Registrar at National Day Calendar proclaimed the day to be observed on September 12th, annually.
On Deck for September 13, 2021
September 12th Celebrated (And Not So Celebrated) History
1909
Revolutionizing several industries, Fritz Hofman receives the first patents for synthetic rubber. At a time when the automobile industry was taking off, Hofman's invention became a valuable improvement in transportation.
1940
Around 600 cave paintings are discovered near Montignac, France, by four teenagers.
1953
John F. Kennedy marries Jaqueline Bouvier.
1992
Aboard the space shuttle Endeavour, Mae Jemison became the first African American woman in space.
2013
The Something Sweet Bake Shop broke a world record when they baked the largest brownie. The event took place in Daphne, Alabama, and the brownie weighed in at 234 pounds 3 ounces.
Recipe of the Day
Peanut Butter Apple Overnight Oats
Prep time: 5 minutes
Chill time: 8 hours
Total: 8 hours 5 minutes
Serves: 1
Ingredients
1/4 cup rolled oats
1/4 cup milk
1/4 cup yogurt
1/2 tablespoon chia seeds
1 teaspoon sweetener (cane sugar, honey, stevia, agave, maple syrup, monk fruit syrup)
1/2 apple, diced
1 teaspoon cinnamon
1/4 teaspoon nutmeg
1/2 to 1 tablespoon peanut butter (can also use peanut butter powder*)
Instructions
Mix all ingredients in a pint jar. Peanut powder can be added dry or mix it according to directions on the jar and then add. Seal and chill in the refrigerator overnight.
May be enjoyed cold or heated. Heat for 1 minute in the microwave.
September 12th Celebrated (And Not So Celebrated) History
Richard Jordan Gatling – 1818
Best known for inventing the Gatling Gun, the inventor also developed other innovations including those for improved crop production and harvest.
Alfred A Knopf – 1892
The American publisher is best known for founding Alfred A. Knopf, Inc., in 1915. Not only did the Knopf imprint publish notable authors such as Willa Cather, Thomas Mann, D.H. Lawrence, and Julia Child but throughout their history, 16 Knopf authors were awarded Nobel Prizes in literature.
Walter B. Gibson – 1897
Fans of the magician know him for his Shadow novels. Over the course of his career, he wrote 18 books.
Irene Joliot Curie – 1897
As the daughter of Marie and Pierre Curie, the chemist was immersed in the world of science at a young age. Before the age of 18, Curie ran a radiology machine from the battlefield alongside her mother. After the war, she great strides in the world of chemistry. In 1934, she along with her husband, Frédéric Joliot, discovered a way to artificially create radioactive atoms. In 1935, their work was rewarded with a Nobel Prize in Chemistry.
Lawrence Brooks – 1909
Brooks served in World War II in theUnited States Army with 91st Engineer Battalion. The centenarian is the oldest living World War II veteran and marked his 111th birthday in 2020.
Jessica Mitford – 1917
The author's first published book was an autobiography of her childhood. Mitford's investigative savvy led her to write books about funeral practices, the Dr. Spock's conspiracy trial, and the U.S. prison system. She would also write about her membership in the U.S. Communist Party.
Barry White – 1944
Born Barry Eugene Carter, the noted American singer-songwriter sang in a deep, sultry tenor. Some of his most recognizable songs include "Never Gonna Give You Up," "You are the First, My Last, My Everything" and "You Sexy Thing."
Jesse Owens – 1913
Born James Cleveland Owens, the track and field star earned 4 cold medals during the 1936 Berlin Olympics. Included in his 1936 accomplishments are two Olympic world records.
About National Day Calendar
National Day Calendar® is the authoritative source for fun, unusual and unique National Days! Since our humble beginnings on National Popcorn Day in 2013, we now track nearly 1,500 National Days, National Weeks and National Months. In addition, our research team continues to uncover the origins of existing National Days as well as discover new, exciting days for everyone to celebrate.

There's a celebration for everyone. While National Road Trip Day satisfies the itch to wander, many pet days let us share our love of animals. National 3-D Day and National Astronaut Day honor the advancement of technology, too. Every food day you can imagine (National Avocado Day, for example), will keep you celebrating, also!
Be sure to stay in the know by signing up for our e-mail updates. Also, follow us on Facebook, Twitter, and Instagram.
Our Ambassador Program is another way #CelebrateEveryDay®! Whether you become an ambassador or follow one of the savvy ambassadors, their fun videos and posts will keep you prepared for every holiday.