Looking Back
October 6, 2020 - NATIONAL NOODLE DAY – NATIONAL MAD HATTER DAY – NATIONAL COACHES DAY – NATIONAL PLUS SIZE APPRECIATION DAY – NATIONAL FRUIT AT WORK DAY –NATIONAL GERMAN-AMERICAN DAY - NATIONAL ORANGE WINE DAY
OCTOBER 6, 2020 | NATIONAL NOODLE DAY | NATIONAL MAD HATTER DAY | NATIONAL COACHES DAY | NATIONAL PLUS SIZE APPRECIATION DAY | NATIONAL FRUIT AT WORK DAY | NATIONAL GERMAN-AMERICAN DAY | NATIONAL ORANGE WINE DAY
NATIONAL NOODLE DAY
October 6th and National Noodle Day recognizes oodles of noodles just in time for National Pasta Month! What style do you prefer?
The word noodle derives from the German word nudel.
Noodles are made by rolling unleavened dough out and cutting into a variety of shapes. While long, flat noodles may seem to be the most common, they come in several forms, names, and textures. And each kind of noodle pairs differently with sauces and meals.
Found in regions all over the world, noodles are made from a variety of flours. In Asian cuisine, root vegetables, such as yams and potatoes, beans, rice, wheat, and buckwheat are all found in a wide assortment of noodles. Europeans make most of their pasta from durum or semolina flour, though potato noodles a enjoyed as well.
In 2002, archaeologists along the Yellow River in China found an earthenware bowl containing some 4000-year-old noodles which had been well preserved.
HOW TO OBSERVE #NationalNoodleDay
So many options present themselves on this food holiday. Pesto noodles, spaghetti with meatballs and buttered egg noodles come to mind. Every cuisine offers a noodle on their menu, too. The flavors abound! Invite friends to bring their favorite style of noodles to share. Have a tasting party and explore new flavors.
Have a bowl of your favorite noodles and use #NationalNoodleDay to post on social media.
NATIONAL NOODLE DAY HISTORY
National Day Calendar continues researching the origins of this delicious food holiday.
Relevant Observances
On Deck for October 7, 2020
National Days
International Days
October 6 History
1683
Germantown, PA is founded by German, Quaker, and Mennonite families.
1884
The Secretary of the Navy, William E Chandler, establishes Naval War College at Newport, RI.
1927
The Jazz Singer debuts signaling the end of the silent film era. As the first feature-length film with synchronized dialogue, the film ushered in the era of the "talkie" in the film industry.
1977
Pope John Paul II visits President Jimmy Carter, First Lady Rosyln Carter, Vice President Walter Mondale and Mrs. Joan Mondale at the White House in the first papal visit to the White House.
2005
At the Catalyst Conference in Atlanta, GA, 5,983 people set the record for the largest simultaneous whoopee cushion sit.
2007
Jason Lewis completed his around the world journey that began 13 years, 2 months, and 24 days before. By biking, hiking, kayaking, and other forms of human-powered vehicles, Lewis became the first person to circumnavigate the globe using only human power.
2010
Kevin Systrom and Mike Krieger release the photo and video sharing social network service, Instagram.
Recipe of the Day
Quick Pineapple Upside Down Cake
Prep: 20 minutes
Cook: 50 minutes
Total Time: 1 hr. 10 mins.
Serves 12 – 15
Ingredients:
1 can pineapple rings
1 jar maraschino cherries
1 box yellow cake mix
1 cup brown sugar
1 stick butter
Instructions:
Preheat oven to temperature required on cake box.
Drain and save juice from canned pineapple rings.
Use pineapple juice in mixing the cake and be sure to adjust liquids accordingly.
Grease bottom and sides of 9 x 13 cake pan, melt butter and pour into pan.
Next place crumbled brown sugar into the butter.
Place pineapple rings and cherries over brown sugar in bottom of cake pan.
Pour cake mix over everything and bake according to time on cake box.
Once baked and out of oven, place on a serving plate upside down over pan and turn over both plate and pan together.
Leave pan remaining over cake to allow brown sugar mixture to drizzle over cake.
Carefully remove pan and serve your pineapple upside down cake warm.
October 6 Birthdays
George Westinghouse – 1846
The inventor and entrepreneur invented the air brake used in the railroad industry. He pursued standardization in the railroad industry, founded Westinghouse Air Brake Company, and founded Westinghouse Electric Company.
Reginald Fessenden – 1866
In 1906, the inventor broadcast the first wireless radio transmission of voice and song from Brant Rock, Massachusetts. The AM frequency could be received as far away as Norfolk, VA.
Florence B. Seibert – 1897
The biochemist's research led to the development of a reliable tuberculosis test.
Fannie Lou Hamer – 1917
The civil rights activist came to prominence in the 1960s through her efforts to desegregate schools and register blacks to vote.
Lonnie Johnson – 1949
The inventor and aerospace engineer is best-known for making summers more fun with his invention of the Super Soaker.
Liu Yang – 1978
In June 2012, Liu Yank became the first Chinese woman in space during her mission on Shenzhou 9.
Levon Aronian – 1982
The Armenian chess player earned the title Grandmaster in 2000.
Featured Month
National Fire Prevention Month
October is National Fire Prevention Month and that means it's time for us all to take the precautionary steps to prevent dangerous and life-threatening fires.
According to the National Fire Prevention Association, the winter months see an increase in home fires, deaths and injuries. These are the months when we turn on the heat to keep our homes warm. While we need to keep our homes warm, there are steps we should take to prevent a fire. READ MORE…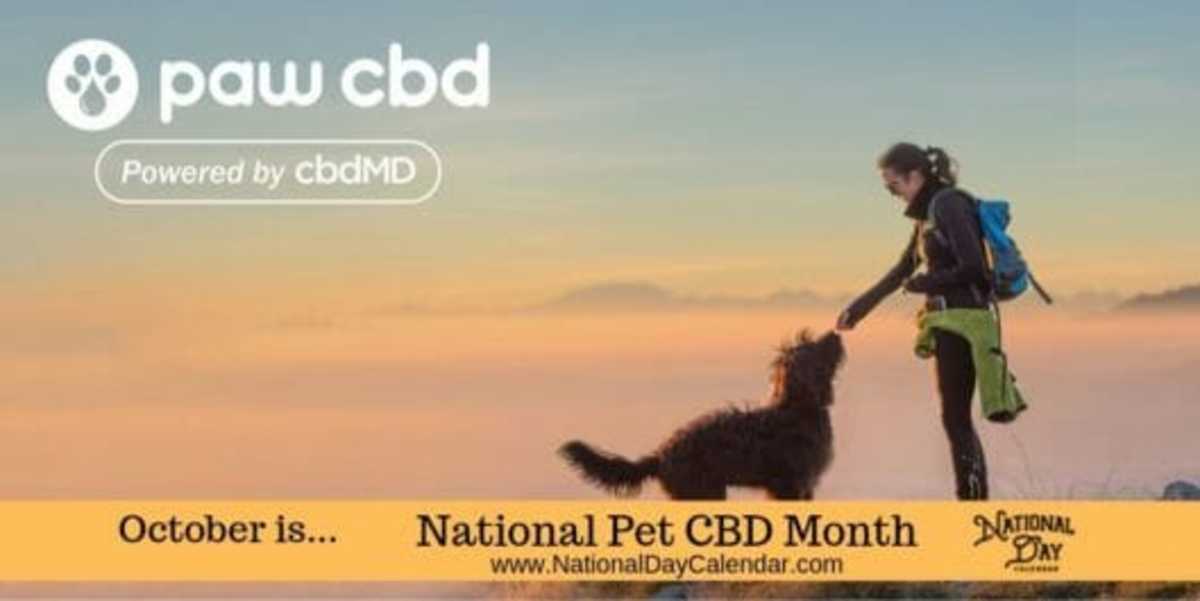 National Pet CBD Month
Did you know October is National Pet CBD Month? CBD is becoming incredibly popular for its multitude of wellness properties and millions are choosing to add this natural alternative to their day-to-day regimen. With many people experiencing CBD firsthand, it's natural to want to provide their pets with the same wellness options.
CBD Becoming Widely Accepted for People and Pets
The market abounds with CBD products for pets. READ MORE…
About National Day Calendar
National Day Calendar® is the authoritative source for fun, unusual and unique National Days! Since our humble beginnings on National Popcorn Day in 2013, we now track nearly 1,500 National Days, National Weeks and National Months. In addition, our research team continues to uncover the origins of existing National Days as well as discover new, exciting days for everyone to celebrate.

There's a celebration for everyone. While National Road Trip Day satisfies the itch to wander, many pet days let us share our love of animals. National 3-D Day and National Astronaut Day honor the advancement of technology, too. Every food day you can imagine (National Avocado Day, for example), will keep you celebrating, also!
Be sure to stay in the know by signing up for our e-mail updates. Also, follow us on Facebook, Twitter, and Instagram.
Our Ambassador Program is another way #CelebrateEveryDay®! Whether you become an ambassador or follow one of the savvy ambassadors, their fun videos and posts will keep you prepared for every holiday.