Looking Back
October 5, 2022 - WORLD TEACHERS' DAY – NATIONAL DO SOMETHING NICE DAY – NATIONAL GET FUNKY DAY – NATIONAL WALK TO SCHOOL DAY - NATIONAL APPLE BETTY DAY – NATIONAL COFFEE WITH A COP DAY – NATIONAL PUMPKIN SEED DAY – NATIONAL RHODE ISLAND DAY
OCTOBER 5, 2022 | WORLD TEACHERS' DAY | NATIONAL DO SOMETHING NICE DAY | NATIONAL GET FUNKY DAY | NATIONAL WALK TO SCHOOL DAY | NATIONAL APPLE BETTY DAY | NATIONAL COFFEE WITH A COP DAY | NATIONAL PUMPKIN SEED DAY | NATIONAL RHODE ISLAND DAY

WORLD TEACHERS' DAY | OCTOBER 5
World Teachers' Day on October 5th honors teachers and teacher organizations making vital contributions to the education and development of our future leaders. Read more…
NATIONAL DO SOMETHING NICE DAY
Each year on October 5, people across the nation observe National Do Something Nice Day. Read more…
NATIONAL GET FUNKY DAY | OCTOBER 5
Find your groove and Get Funky on October 5th for National Get Funky Day! Read more…
NATIONAL WALK TO SCHOOL DAY
The first Wednesday in October makes a perfect time to celebrate National Walk to School Day. Not only does the day encourage getting some exercise, but the weather is perfect for walking to school, too. Read more…
NATIONAL APPLE BETTY DAY | OCTOBER 5
On October 5, fall ushers in National Apple Betty Day with a sweet aroma of apples baked in cinnamon and oats. Read more…
NATIONAL COFFEE WITH A COP DAY
On the first Wednesday in October, National Coffee with a Cop Day brings men and women in uniform together with their communities to connect over a cup of joe. Read more…
NATIONAL PUMPKIN SEED DAY
The first Wednesday in October offers up the seasonal delight, National Pumpkin Seed Day! As the temperatures cool and the leaves turn, snack on these delicious tidbits. Read more…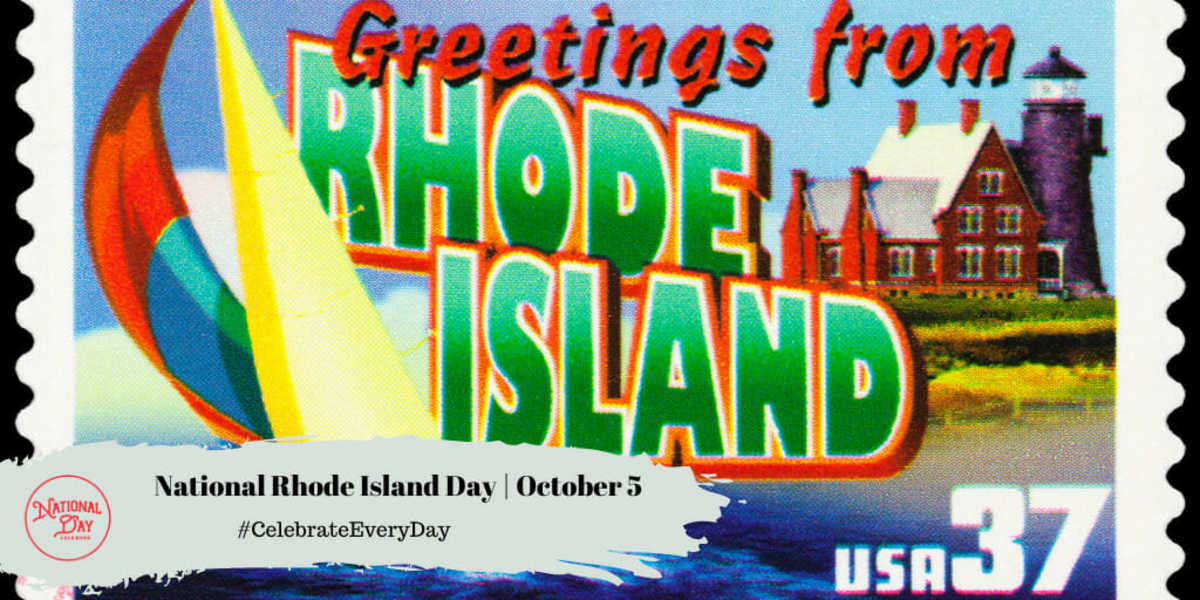 NATIONAL RHODE ISLAND DAY | OCTOBER 5
Wrapping up the original 13 colonies, National Rhode Island Day on October 5th recognizes the last colony to join the Union. The Ocean State joined the union on May 4, 1776. Read more…
On Deck for October 6, 2022
National Days
International Days
Recipe of the Day
Toasted Ravioli
Prep: 10 minutes
Cook: 40 minutes
Total Prep: 50 minutes
Servings: 6
Ingredients:
Canola oil
1 16 oz. package cheese ravioli, fresh or frozen (thawed)
2 large eggs, beaten
1 cup milk
1 cup Italian bread crumbs
1 cup Panko bread crumbs
1/4 cup grated Parmesan cheese
Instructions:
Prepare a platter with paper towels to absorb oil from the ravioli after frying.
In a deep fryer or a saucepan, heat 2-3 inches of oil to 325° F.
In a small bowl, whisk eggs and milk together.
In a separate bowl, mix breadcrumbs.
Coat ravioli thoroughly in egg mixture and allow excess to drip off. Then, dredge in the breadcrumbs and completely cover.
Drop ravioli gently into the oil, frying 3-5 at a time. Be sure to flip with a wooden spoon to cook evenly.
Remove ravioli to drain on the paper towels when they are golden brown and sprinkle with Parmesan.
Serve with marinara, ranch or alfredo sauce.
October 5th Celebrated History
1921
The New York Giants matchup against the New York Yankees in game 1 of the World Series, the first to be broadcast on radio.
1930
Laura Ingalls completes her transcontinental flight across the United States with her Gipsy Moth biplane. The journey began at Roosevelt Field in New York and ended in Grand Central Air Terminal in Glendale, California. The achievement marked the first transcontinental flight completed by a woman.
1947
President Harry Truman addresses the nation via television. In the first presidential television address, Truman called for a reduction in grain usage from farmers and distillers to aid Europeans.
1962
The first James Bond Film, Dr. No, premieres in London. The film starred Sean Connery as 007.
1970
Public Broadcast Sevice (PBS) beings broadcasting. Throughout its years of operation, PBS has broadcast a variety of shows for all ages. From news and arts to documentaries and dramas, member stations a large portion of the programming. Some of the most popular include Sesame Street, Mr. Rogers' Neighborhood, PBS NewsHour, The French Chef, Finding Your Roots, Downton Abbey, and Call the Midwife.
1984
Flying aboard Challenger 6, Marc Garneau becomes the first Canadian in space.
2018
Celebrating the company's 45th anniversary, PSI Seminars (USA/Canada) hosted 339 participants in the world's longest trust fall. The event took place in Clearlake Oaks, California.
October 5th Celebrated Birthdays
Chester A. Arthur – 1829
Vice President Chester A. Arthur becomes the 21st President of the United States when after months of suffering President James Garfield succumbs from a gunshot wound inflicted by assassin Charles Guiteau.
Helen Churchill Candee – 1858
The American journalist wrote for such periodicals as Scribner's and The Ladies' Home Journal. In 1921, she was one of the 705 survivors of the RMS Titanic disaster.
Ray Kroc – 1902
In 1961, the American businessman developed McDonald's into a successful franchise platform.
Neil deGrasse Tyson – 1958
The astrophysicist is the director of the Hayden Planetarium. He also hosts and narrates several science television programs such as NOVA ScienceNow and Cosmos.
Maya Lin – 1959
The American architect and designer is best known for designing the Vietnam Veterans Memorial in Washington, D.C., Civil Rights Memorial in Montgomery, AL, and the Museum of Chinese in America in New York.
Patrick Roy – 1965
The professional hockey goalie played for the Montreal Canadiens and the Colorado Avalanche. In 2004, he was inducted into the Hockey Hall of Fame.
About National Day Calendar
National Day Calendar is the original and authoritative source for fun, unusual and unique National Days! Since our humble beginnings on National Popcorn Day in 2013, we have been tracking the National Days, National Weeks, National Months, and International Days. We became the first calendar of its kind to curate the days all in one place and tell their stories, too! Here at National Day Calendar, we are on a mission to Celebrate Every Day with you! And by you, we mean families, businesses, educators, and strangers we meet on the street. There's more than one day for everyone.
At National Day Calendar, we discovered the National Days have a way of inspiring us. We're honored to tell the stories behind the days and provide you with informational ways to incorporate the National Days into your business, family, schools, and home!