Looking Back
October 28, 2022 - NATIONAL CHOCOLATE DAY – NATIONAL FIRST RESPONDERS DAY – NATIONAL INTERNAL MEDICINE DAY - NATIONAL FRANKENSTEIN FRIDAY – NATIONAL PHARMACY BUYER DAY - NATIONAL BREADSTICK DAY
OCTOBER 28, 2022 | NATIONAL CHOCOLATE DAY | NATIONAL FIRST RESPONDERS DAY | NATIONAL INTERNAL MEDICINE DAY | NATIONAL FRANKENSTEIN FRIDAY | NATIONAL PHARMACY BUYER DAY | NATIONAL BREADSTICK DAY
NATIONAL CHOCOLATE DAY
National Chocolate Day, on October 28th, recognizes one of the world's favorite tastes. While many specific chocolate-related holidays exist throughout the year, National Chocolate Day celebrates all things chocolate. Read more…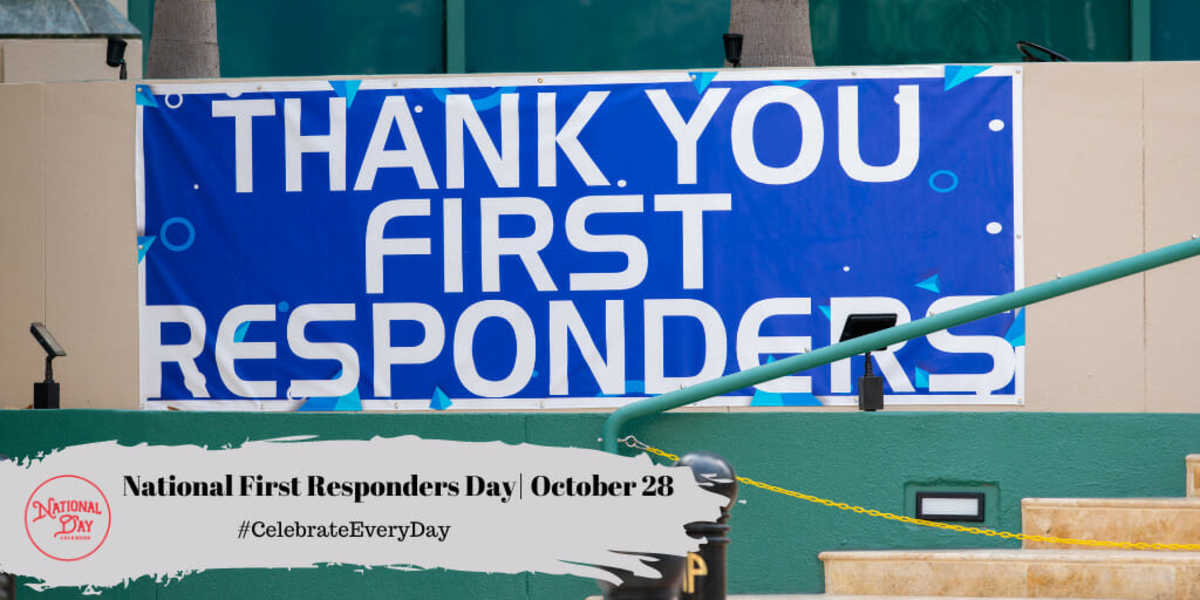 NATIONAL FIRST RESPONDERS DAY
October 28th sets aside National First Responders Day to honor the men and women who act quickly when an emergency is at hand. Read more…
NATIONAL INTERNAL MEDICINE DAY | October 28
National Internal Medicine Day recognizes the impact of approximately 300,000 Internal Medicine Physicians on October 28. Read more…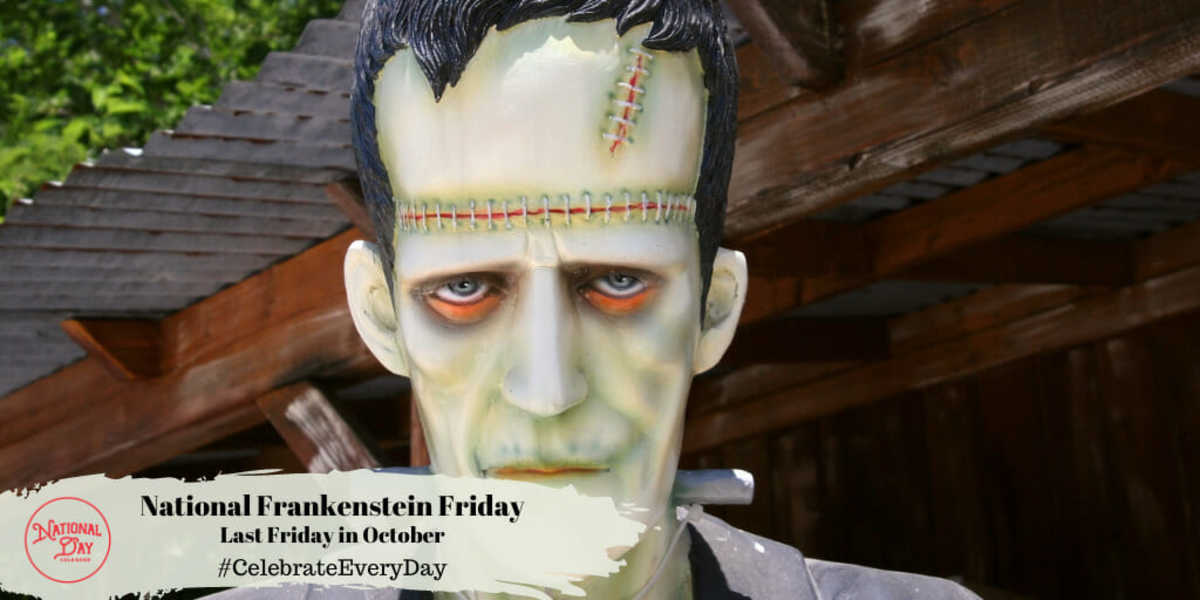 N

ATIONAL FRANKENSTEIN FRIDAY
National Frankenstein Friday, on the last Friday in October, recognizes author Mary Shelly, the novel Frankenstein, or the Modern Prometheus, her characters, Dr. Frankenstein and the monster. Dating back to the 1800s, Frankenstein's monster is one of the best-known horror characters of all time. Read more…
NATIONAL PHARMACY BUYER DAY
National Pharmacy Buyer Day recognizes the professionals who help keep pharmacy shelves stocked. The observance takes place each year on the Friday of the last full week in October. Read more…
NATIONAL BREADSTICK DAY
National Breadstick Day recognizes the delicious goodness of dunkable pieces of warm and tender enjoyment. Observe this celebration annually on the last Friday in October. Read more…
On Deck for October 29, 2022
National Days
International Days
Recipe of the Day
Name: Garlic Herb Breadsticks
Prep: 10 minutes
Rise: 45 minutes
Cook: 10 minutes
Total Prep: 1 hour 5 minutes
Servings: 18 breadsticks
Ingredients:
3/4 cup milk
1 tablespoon sugar
1 teaspoon salt
1 tablespoon butter
1 package quick-rise yeast
1/4 warm water
3-3 1/4 cups all-purpose flour
1/2 cup parmesan cheese
2 tablespoons garlic powder
2 teaspoons oregano
2 teaspoons basil
2 teaspoons parsley
1/2 cup butter, melted
Instructions:
In a medium saucepan, warm milk, sugar, salt, and butter. Allow to cool to lukewarm, between 105°F to 115°F.
In a large mixing bowl, dissolve yeast in 1/4 cup lukewarm water. When bubbles begin to form, combine milk and yeast mixture. Add flour slowly to the mixture, about 1 to 1 1/2 cups. Mix until smooth and then add enough remaining flour to make a stiff dough.
Knead dough on a floured surface for 6-7 minutes or until smooth and elastic. Spray a large bowl with cooking oil. Place dough in the bowl and turn once to coat with oil.
Cover and let rest for 30 minutes in a warm place. When the dough is doubled in size, punch it down. Divide dough in half and turn onto a floured surface.
Roll out dough until 1 inch thick. Using a pizza cutter, cut into 1-inch strips. Place strips on a baking sheet or baking stone coated with cooking spray. Cover and let rise for an additional 15 minutes.
In a small bowl mix garlic, oregano, basil, parsley, parmesan, and butter. Brush mixture over the breadsticks.
Heat oven to 400°F. Bake for 10 minutes or until golden brown.
October 28th Celebrated History
1886
The United States officially dedicates The Statue of Liberty at Bedloe's Island in New York Harbor. France originally named the 151-foot tall statue "Liberty Enlightening the World" and gave it as a gift to the United States. During his speech, President Grover Cleveland said of Lady Liberty that "she holds aloft the light which illuminates the way to man's enfranchisement."
1919
The Volstead Act prohibits the sale of high-proof alcohol passes. Vetoed by President Woodrow Wilson the day before, the House and Senate successfully voted to overturn the President's veto, ushering in an era of prohibition.
1954
Author Ernest Hemingway earned the Nobel Prize in Literature "for his mastery of the art of narrative, most recently demonstrated in The Old Man and the Sea, and for the influence that he has exerted on contemporary style." Hemingway wrote over 40 novels including, A Farewell to Arms, For Whom the Bell Tolls, and A Moveable Feast.
1965
Architect Eero Saarinen completes construction on the 630-foot tall parabola known as the Gateway Arch. Located in St. Louis, MO, the stainless steel arch is part of the Jefferson National Expansion Memorial and overlooks the Mississippi River.
2018
A team of 100 Kikkoman Corporation employees in Japan rolled 694 sushi rolls in three minutes setting a world record.
October 28th Celebrated Birthdays
Eliphalet Remington – 1793
In 1816, Remmington founded the firearm manufacturing company known today as Remington Arms Company.
Auguste Escoffier – 1846
The world-renown chef established his reputation at the Savoy Hotel. Noted for his classical cuisine, the chef also developed a knack for naming his dishes after famous people. Some of those include Pears Hélène, Melba Toast, and Peach Melba.
Edith Head – 1897
The Academy Award-winning costume designer created the costumes for several critically acclaimed films including Roman Holiday, A Place in the Sun, and All About Eve. In the 2004 animated film The Incredibles, animators drew partial inspiration from Head for the character Edna Mode.
Jonas Salk – 1914
The virologist developed the first successful polio vaccine. The vaccine and others like it led to the near eradication of the debilitating and deadly childhood disease.
Bill Gates – 1955
In 1975, Gates along with his friend Paul Allen founded Microsoft. In 2021, Gates ranked as the 4th richest person in the world at 124 billion dollars.
Terrell Davis – 1972
The football running back played 5 seasons with the Denver Broncos. In 2017, he joined the Pro Football Hall of Fame.
About National Day Calendar
National Day Calendar is the original and authoritative source for fun, unusual and unique National Days! Since our humble beginnings on National Popcorn Day in 2013, we have been tracking the National Days, National Weeks, National Months, and International Days. We became the first calendar of its kind to curate the days all in one place and tell their stories, too! Here at National Day Calendar, we are on a mission to Celebrate Every Day with you! And by you, we mean families, businesses, educators, and strangers we meet on the street. There's more than one day for everyone.
At National Day Calendar, we discovered the National Days have a way of inspiring us. We're honored to tell the stories behind the days and provide you with informational ways to incorporate the National Days into your business, family, schools, and home!