Looking Back
October 20, 2021 - NATIONAL CHICKEN AND WAFFLES DAY – NATIONAL YOUTH CONFIDENCE DAY – BRA DAY USA – HAGFISH DAY – MEDICAL ASSISTANTS RECOGNITION DAY – SUPPORT YOUR LOCAL CHAMBER OF COMMERCE – NATIONAL BRANDIED FRUIT DAY
OCTOBER 20, 2021 | NATIONAL CHICKEN AND WAFFLES DAY | NATIONAL YOUTH CONFIDENCE DAY | BRA DAY USA – HAGFISH DAY | MEDICAL ASSISTANTS RECOGNITION DAY | SUPPORT YOUR LOCAL CHAMBER OF COMMERCE | NATIONAL BRANDIED FRUIT DAY

NATIONAL CHICKEN AND WAFFLES DAY
Savory and sweet collide for a soulful celebration of flavor on October 20th as we celebrate National Chicken and Waffles Day. Imagine a world where ingredients of every spice and spirit find their way into the honeycombs of thick and crispy waffles. Well, that day has arrived.
From LA to NYC, this quintessential meal of the rural south made a slow migration to the urban communities to the north and west. But, as odd as it seems, chicken and waffles have been around for more than 150 years. And while no one knows who first put chicken and waffles on the same plate together, we do know the meal was a staple of both African-American cooks and the Pennsylvania Dutch. Part breakfast part supper, everyone can enjoy Chicken and Waffles any time of the day.
The meal also serves up some hearty combinations. Our only limit is our imaginations. Not only does #ChickenAndWafflesDay bring together two food groups, but it also unites others. For example, friends and families, communities and organizations, and multiple generations.
HOW TO OBSERVE #ChickenAndWafflesDay
Enjoy your favorite version of chicken and waffles. The limitless combinations entice people to create their own versions. You can, too! Add some gravy or go traditional. Turn yours into a sandwich or make it a mini. Herb it up or go sweeter.
When you order your favorite, give a shout-out to the restaurant – like Roscoe's House of Chicken N' Waffles. They've been serving this delicious staple for over 46 years!No matter how you celebrate, be sure to invite someone to join you and use #ChickenAndWafflesDay on social media.
NATIONAL CHICKEN AND WAFFLES DAY HISTORY
Roscoe's House of Chicken N' Waffles in Southern California founded National Chicken and Waffles Day in 2021 to highlight this delicious cuisine pairing and to dedicate the day as one of service and volunteerism. Check out Roscoe's foundation website to see more ways to get involved and celebrate National Chicken and Waffles Day.
The Registrar at National Day Calendar proclaimed the first National Chicken and Waffles Day to be observed on October 20, 2021, and annually thereafter.

NATIONAL YOUTH CONFIDENCE DAY
Building a framework of positive role models is vital to developing responsible, confident young adults. Incidentally, National Youth Confidence Day, on October 20, encourages us to connect and inspire today's youth for tomorrow's success.
National Youth Confidence Day celebrates the energy, spirit and potential of young people. The day is an acknowledgment of all they will accomplish, respectively. Guidance, leadership and mentors will help light the path, indeed. In addition, today's youth will navigate the obstacles that will inevitably lay before them.
Take the opportunity to welcome a young person into your life and accept their mistakes. Interestingly, their mistakes will be similar to ones you've made yourself. Offer encouragement that these mistakes are merely lessons. Therefore, let them know they will only need to learn from them and gain experience to attain their goals. Share your wisdom and listen to their fears. Celebrate their successes and help them to learn from their defeats, respectively.
HOW TO OBSERVE #NationalYouthConfidenceDay
There are several ways to participate in National Youth Confidence Day:
SHARE STORIES FROM YOUTH WHO INSPIRE YOU
Hearing about youth inspires us to feel more confident. Share a story about a young person who inspires you. From overcoming an obstacle or achieving academic success, to helping someone in the community, it's all about being uniquely them. Especially, highlight their inspiration by using #NationalYouthConfidenceDay and tag @Confidentgirlmentoring to share on social media.
SHOW OFF YOUR MOST CONFIDENT YOUTH
Post photos and videos of your youth, friends and anyone who exudes confidence, inner beauty or self-worth. Use #NationalYouthConfidenceDay and tag @Confidentgirlmentoring to share on social media.
Show a young person in your life you care. Provide them with the tools to reach their potential. Most importantly, offer them the knowledge, skills and know-how to build their confidence. Above all, by planting a seed and watching it grow, you celebrate their achievement.
Use #NationalYouthConfidenceDay and tag @Confidentgirlmentoring to share on social media.
NATIONAL YOUTH CONFIDENCE DAY HISTORY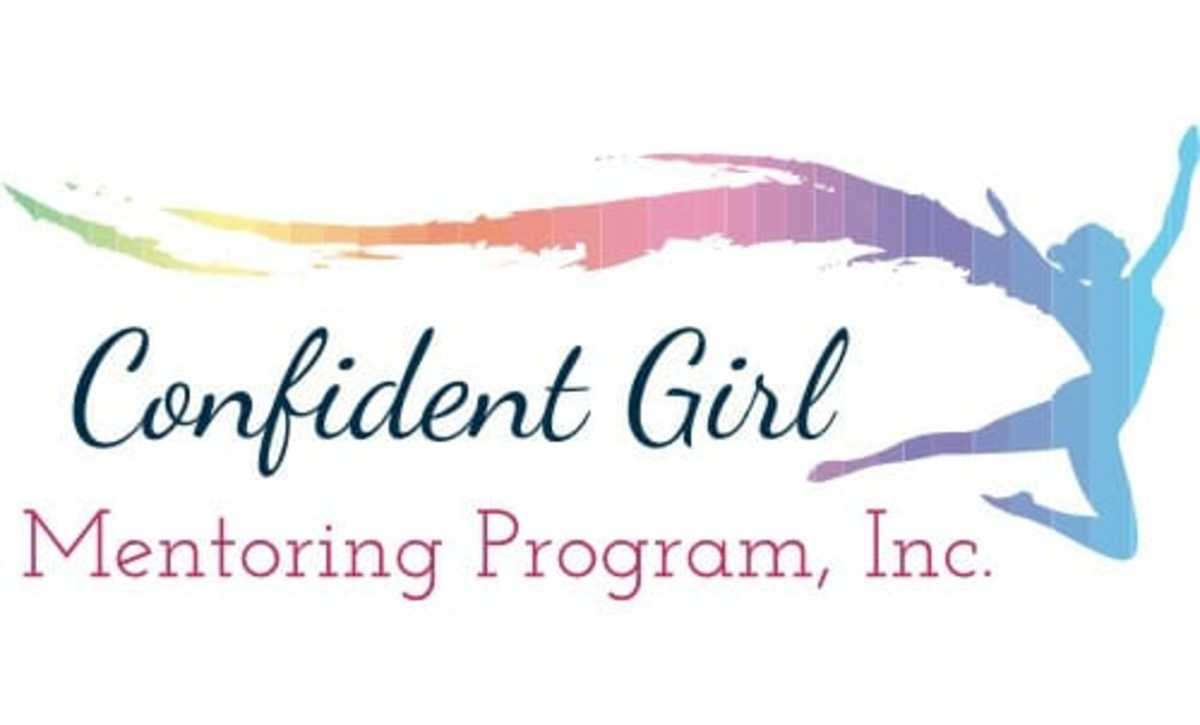 Tiffany R. Lewis, Founder and Chief Executive Officer of Confident Girl Mentoring Program, Inc. founded National Youth Confidence Day in 2018. Furthermore, it's her goal to encourage a strong foundation of positive relationships to mentor today's youth. As a result, National Youth Confidence Day is a Celebration of Confidence for young people everywhere.
The Registrar at National Day Calendar® proclaimed National Youth Confidence Day to be observed annually on October 20.
About Confident Girl Mentoring Program, Inc.
Confident Girl Mentoring Program, Inc. (CGMP, Inc.) is a nonprofit 501(c)(3) organization that utilizes evidence-based interventions to empower. Furthermore, they also aim to build confidence in youth, teens and young adults ages 7-19 in New York State. CGMP, Inc. is an active member of MENTOR, which is a national mentoring partnership. As a matter of fact, they are the unifying champion for expanding quality youth mentoring relationships in the United States.
The program works to strengthen youth's level of confidence. Moreover, it provides them with a vision to see beyond barriers as they open their minds to new ways of thinking. Because of this, the program inspires them to see the world as a much broader place. Especially, a place that offers more diversity than their community.
Unsurprisingly, when youth have spent a whole day with Confident Girl Mentoring Program, Inc. they leave saying they are strong and empowered. They also feel beautiful and emit confidence.
BRA DAY USA
BRA (Breast Reconstruction Awareness) Day USA is observed on the third Wednesday in October.
Each breast cancer campaign brings a special focus on an area of concern. However, few shine a light on options after mastectomy or lumpectomy like BRA Day USA. While reconstruction may not be for every woman, they should have access to the available options so they can make informed decisions.
Deciding whether to reconstruct breasts after a mastectomy is a personal decision. For some, the decision is a difficult one. It is important that patients are provided with all the information and tools to make the best decision for them. Remember, they've lived with their body, their breasts all their life. For many women, they've shaped the clothes they've worn, fed their children, and been a part of their more intimate life.
Women who chose to not have reconstruction performed also have choices. Prosthetic design and technology continually advance. Each woman should be provided with all their options. Her network should support her in every way through the journey and reassure her that whatever decision she makes is the right one for her.
HOW TO OBSERVE #BRADayUSA
Recognize the day by supporting someone you love who's facing a decision after a mastectomy. Offer support and listen. Help them formulate their questions for the doctor. What's best for one person may not be the best option for another. Use #BRADayUSA to share on social media.
BRA DAY USA HISTORY
Dr. Mitchell Brown, a Canadian plastic surgeon, started BRA Day in 2011. The event expanded to the United States in 2012 as BRA Day USA.
HAGFISH DAY
On the third Wednesday in October, Hagfish Day brings awareness to the evolved but slimy hagfish.
Hagfish are considered to be the ugliest of species. The idea behind this observance is to encourage everyone to look beyond the exterior of the Hagfish and appreciate how highly evolved they are. Not unlike a book cover, the day points out the benefits of looking deeper into the subject.
The hagfish offers many benefits to the ecosystem. Despite its unappealing exterior, it scavenges the ocean floor, cleaning up the debris of dead marine animals. The slime they produce protects them from predators. While it's thinner than human hair, the slime is stronger than nylon. Researchers are seeking the potential commercial, medical and environmental uses of slime. The military also sees its potential. For example, Navy researchers developed a synthetic hagfish slime using E.coli bacteria. U.S. Biochemist Dr. Josh Kogot and materials engineer Dr. Ryan Kincer hope the strong synthetic slime can provide added protection for naval vessels.
In some cultures, this eel is even considered a delicacy. Though the meat is mild, it can have a bitter aftertaste.
HOW TO OBSERVE #HagfishDay
Learn more about the hagfish and its benefits. Visit an aquarium near you or read up on this fascinating creature. Use #HagfishDay to post on social media. And, if you have images of some you have caught, why not show them to the world?
NATIONAL HAGFISH DAY HISTORY
WhaleTimes founded Hagfish Day in 2009 to 'beauty of ugly' and raise awareness of the importance of all animals – not just the pretty ones.
MEDICAL ASSISTANTS RECOGNITION DAY
Medical Assistants Recognition Day is observed on Wednesday of the third business week in October. One of the fastest-growing careers in the nation, medical assistants make medical offices run more smoothly and are instrumental in overall quality patient care.
Medical assistants are health professionals who support the work of physicians and other health professionals, usually in a clinic setting. Their responsibilities can include both administrative and clinical duties. Depending on the type and size of the facility, what state, certifications available and the laws affected by where they work, medical assistants can play a variety of roles.

On Medical Assistant's Recognition Day, take time to thank these healthcare professionals for their dedication.
HOW TO OBSERVE #MedicalAssistantsRecognitionDay
Make sure your medical assistants know how much you appreciate their hard work. Host a luncheon in the office or treat them to their favorite coffee. Give out fun awards such as "Fastest on their Feet" or "Memory Better Than A Chart." Or, take a more serious approach by offering updated training to advance their careers.
Use #MedicalAssistantsRecognitionDay to post on social media. Be sure to also give a great big shout-out to all you know today in healthcare!
MEDICAL ASSISTANTS RECOGNITION DAY HISTORY
National Day Calendar® continues researching the origins of this medical-related holiday.
SUPPORT YOUR LOCAL CHAMBER OF COMMERCE DAY
Support Your Local Chamber of Commerce Day is observed annually on the third Wednesday in October. The Chamber of Commerce's primary objective is strengthening local businesses of all sizes. The best way to honor this organization is to use the services of local chamber businesses.
The U.S. Chamber of Commerce has been in existence since 1912. President William Howard Taft first brought the concept for an organization that would represent the concerns of U.S. businesses in an address before Congress in December of 1911.
The U.S. Chamber of Commerce offers numerous programs both nationally and internationally in support of businesses. Whether they're raising awareness of regulations, setting initiatives, or campaigning for better markets, the Chamber provides support to the communities they serve. Additionally, they provide outstanding resources for startups, online businesses, and those looking to advance their business outlook worldwide.
HOW TO OBSERVE
Volunteer for a Chamber of Commerce event. Give a shout-out to your local Chamber of Commerce and how they benefit your community. While you're at it, be sure to use #SupportYourLocalChamberOfCommerce to post on social media.
SUPPORT YOUR LOCAL CHAMBER OF COMMERCE DAY HISTORY
National Day Calendar continues researching the origins of this enterprising holiday.
NATIONAL BRANDIED FRUIT DAY
On October 20th each year, we celebrate the delicious food holiday known as National Brandied Fruit Day!
Brandied fruit first became popular around the Victorian era. During this time, people discovered brandy added to fruit easily helped preserve it. Incidentally, the process also preserved the flavor of freshly harvests fruit crops while also creating a delicious dessert for adults.
Brandied fruit is created by soaking sweet fresh fruit in brandy, sugar, and spices. After the initial preparation, the fruit will sit for nearly 30 days. Then it is ready to top desserts, pies, and cakes. Interestingly, brandied fruit is used as a starter for Friendship Cake. Similar to the concept of a starter for sourdough bread, Friendship Cake takes time to prepare. However, once you've completed the process, you're sure to enjoy one of the most delicious treats ever!
HOW TO OBSERVE #BrandiedFruitDay
Celebrate by making brandied fruit! Our National Day Calendar Recipe Collection even has a Brandied Fruit recipe for you to try. Not only is it super easy to make, but you don't need any canning skills to make it either.
Other ways to celebrate the day include:
Spoon it over ice cream
Add chopped brandied fruit to cake batter before baking
Drink the sweetened liquid as a sweet cordial
Use as a topping for bread pudding
Spoon over a softened brick of cream cheese and serve with crackers
Layer in a trifle with cubed pound cake and whipped cream
The best way to celebrate #BrandiedFruitDay is to enjoy some with family friends. Use #BrandiedFruitDay to share on social media and show the world how you #CelebrateEveryDay!
BRANDIED FRUIT DAY HISTORY
The history of brandied fruit is uncertain. Because of that, we have been unable to find the creator of this delicious food holiday.
On Deck for October 21, 2021
National Days
International Days
October 20th Celebrated (And Not So Celebrated) History
1811
The steamboat named New Orleans is launched. It is the first steamboat to travel the Mississippi River.
1917
In January, Alice Paul joins thousands of other women marching for women's right to vote. Charged and convicted of obstructing traffic, Paul began a seven-month jail sentence on October 20th. However, she continued her protest for women's suffrage by going on a hunger strike.
1924
The Kansas City Monarchs triumphed over the Hilldale Athletic Club in the first Negro League World Series. Nearly 50 thousand fans attended the nine-game-series, watching future Hall-of-Famers such as Judy Johnson and Bullet Rogan.
1927
Ford produces the first Model A. The new model came in four colors and replaced the Model T.
1955
Harry Belafonte records the "Banana Boat Song" written by Irving Burgie and William Attaway. Belefonte featured the song on his Calypso album.
1984
The Monterey Bay Aquarium in California opens. At the time, it was the largest aquarium in the United States. Today, the aquarium hosts numerous exhibits and teaches visitors about the importance of conservation.
1987
Geffen records release its first album. Donna Summer's The Wanderer hit number 13 on the Billboard 200 and was a certified gold hit.
1992
Major League Baseball plays the first World Series game outside the United States. The Toronto Blue Jays beat Atlanta 3-2.
Recipe of the Day
Chicken Cordon Bleu for Two
Prep: 10 minutes
Cook: 45 minutes
Total Prep: 55 minutes
Servings: 2 servings
Perfect for a cozy night in, this Chicken Cordon Bleu for Two recipe also pairs well with a Quinoa, Onion and Kale Salad topped with Lemon Dijon Dressing. Add red or white wine and a sweet dessert and you will have a celebration!
Ingredients:
2 boneless skinless chicken breast halves (6 ounces each)
2 slices deli ham
2 slices Swiss cheese
1/4 cup butter, melted
1/2 cup dry bread crumbs
1/2 teaspoon salt
1/8 teaspoon paprika
Instructions:
Preheat the oven to 350°F.
Using a meat tenderizer, flatten chicken breast to 1/4 inch.
Top with a slice of ham and cheese on each.
Roll up the chicken halves and tuck the ends, securing with toothpicks.
Melt the butter in a shallow bowl.
In a separate bowl, mix bread crumbs, salt, and paprika.
Dip the chicken in the butter and then roll in the crumb mixture.
Place chicken in a greased 8×8-inch baking dish.
Bake for 40-45 minutes or until the chicken is no longer pink inside.
October 20th Celebrated (And Not So Celebrated) Birthdays
Bela Lugosi – 1882
A native of Hungary, Lugosi is one of the best-remembered actors to ever play Count Dracula in film.
Enolia McMillan – 1904
The civil rights activist was the first woman president of the (National Association for the Advancement of Colored People) NAACP.
Joyce Brothers – 1927
Often called America's favorite shrink, the psychologist hosted a television talk show and wrote a syndicated advice column.
Mickey Mantle – 1931
The Hall of Famer played 18 seasons with the New York Yankees. The savvy hitter also played outfield.
Tom Petty – 1950
The award-winning singer-songwriter led Tom Petty and the Heartbreakers and joined the Traveling Wilburys before launching into a solo career.
Julie Payette – 1963
In 2017, the former astronaut was elected to the office of Governor-General of Canada.
Snoop Dogg – 1971
Born Calvin Broadus, the talented rapper and actor has won numerous awards for his music. However, to date, he has not won a Grammy despite being nominated 16 times. In 2018, he earned a star on the Hollywood Walk of Fame.
About National Day Calendar
National Day Calendar® is the authoritative source for fun, unusual and unique National Days! Since our humble beginnings on National Popcorn Day in 2013, we now track nearly 1,500 National Days, National Weeks and National Months. In addition, our research team continues to uncover the origins of existing National Days as well as discover new, exciting days for everyone to celebrate.

There's a celebration for everyone. While National Road Trip Day satisfies the itch to wander, many pet days let us share our love of animals. National 3-D Day and National Astronaut Day honor the advancement of technology, too. Every food day you can imagine (National Avocado Day, for example), will keep you celebrating, also!
Be sure to stay in the know by signing up for our e-mail updates. Also, follow us on Facebook, Twitter, and Instagram.
Our Ambassador Program is another way #CelebrateEveryDay®! Whether you become an ambassador or follow one of the savvy ambassadors, their fun videos and posts will keep you prepared for every holiday.