Looking Back
October 19, 2022 - MEDICAL ASSISTANTS RECOGNITION DAY – SUPPORT YOUR LOCAL CHAMBER OF COMMERCE – HAGFISH DAY – NATIONAL KENTUCKY DAY – NATIONAL SEAFOOD BISQUE DAY – BRA DAY USA – NATIONAL LGBT CENTER AWARENESS DAY
OCTOBER 19, 2022 | MEDICAL ASSISTANTS RECOGNITION DAY | SUPPORT YOUR LOCAL CHAMBER OF COMMERCE | HAGFISH DAY | NATIONAL KENTUCKY DAY | NATIONAL SEAFOOD BISQUE DAY | BRA DAY USA | NATIONAL LGBT CENTER AWARENESS DAY
MEDICAL ASSISTANTS RECOGNITION DAY
Medical Assistants Recognition Day is observed on Wednesday of the third business week in October. One of the fastest-growing careers in the nation, medical assistants make medical offices run more smoothly and are instrumental in overall quality patient care. Read more…
SUPPORT YOUR LOCAL CHAMBER OF COMMERCE DAY
Support Your Local Chamber of Commerce Day is observed annually on the third Wednesday in October. The Chamber of Commerce's primary objective is strengthening local businesses of all sizes. The best way to honor this organization is to use the services of local chamber businesses. Read more…
HAGFISH DAY
On the third Wednesday in October, Hagfish Day brings awareness to the evolved but slimy hagfish. Read more…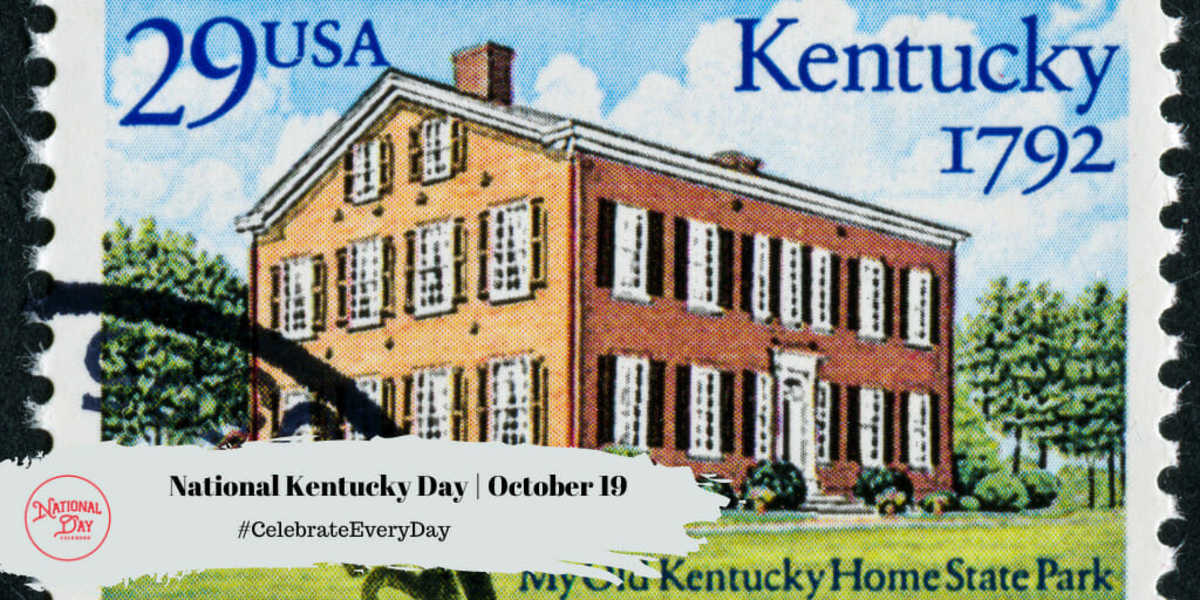 NATIONAL KENTUCKY DAY | OCTOBER 19
On October 19, National Kentucky Day recognizes the 15th state to be granted statehood. Read more…
NATIONAL SEAFOOD BISQUE DAY
Every year on October 19th, National Seafood Bisque Day serves up a hot, delicious meal for seafood lovers. The day celebrates a luxurious bowl of tasty soup made from the catch of the day! Read more…
BRA DAY USA
BRA (Breast Reconstruction Awareness) Day USA is observed on the third Wednesday in October. Read more…
NATIONAL LGBT CENTER AWARENESS DAY
On October 19th, the National LGBT Center Awareness Day celebrates the services provided by centers across the nation. Read more…
On Deck for October 20, 2022
National Days
International Days
Recipe of the Day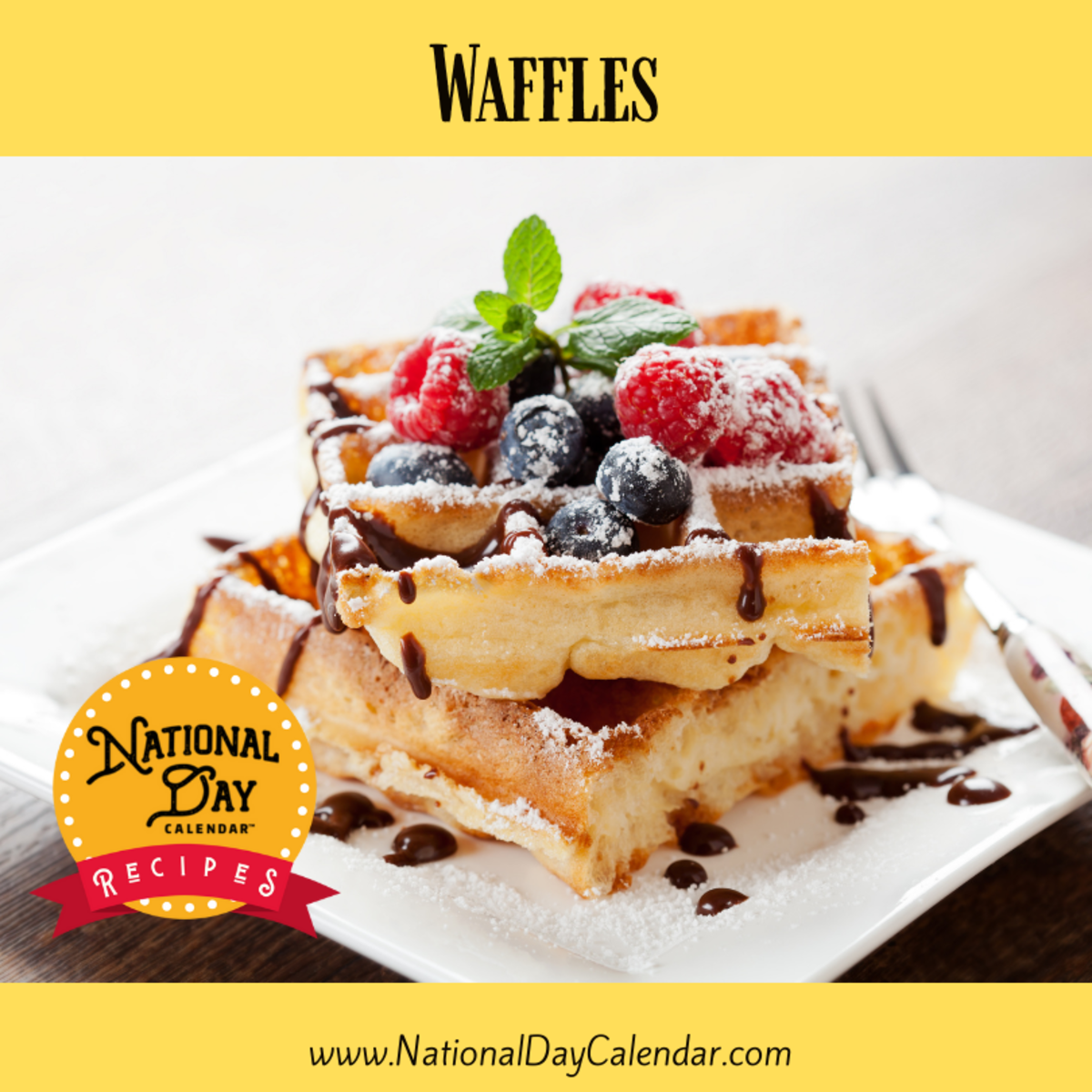 Name: Waffle
Prep: 5 minutes
Cook: 20 minutes
Total Prep: 25 minutes
Servings: 6 waffles
Ingredients:
2 eggs
2 cups flour
1 3/4 cups milk
1/2 cup vegetable oil
1 tablespoon white sugar
4 teaspoons baking powder
1/4 teaspoon salt
1/2 teaspoon vanilla extract
Instructions:
Turn on the waffle iron to heat. In a large bowl, beat eggs until fluffy. Add remaining ingredients and beat until the batter is smooth.
Spray the waffle iron with cooking spray or coat with vegetable oil. Pour batter onto hot iron and cook until golden.
October 19th History
1789
John Jay is sworn in as the first Chief Justice of the United States. He served until June 29, 1795.
1917
Near a battlefield in France, Helen Purviance began frying doughnuts for homesick troops. Her act of kindness as part of the Salvation Army turned into a mission. Women working with the Salvation Army used their ingenuity to convert everyday items to use in the doughnut production lines all along the frontline. Today, their efforts are celebrated on National Doughnut Day.
1939
At the age of 18, Anna Lee Aldred persevered in becoming the first woman in North America to be licensed as a professional jockey. Despite opposition, the equestrian triumphed and began her professional career.
1943
Researchers at Rutgers University isolate the antibiotic Streptomycin bringing forth a treatment for tuberculosis.
1952
The French scientist, Dr. Alain Bombard, tested his theory of survival adrift at sea. He believed sailors stranded at sea could survive indefinitely on what the sea offered. In a small inflatable raft, he set sail from the Canary Islands and drifted across the Atlantic Ocean. He arrived in Barbados on December 24, 1952. Bombard survived on raw fish, plankton and sips of seawater and rainwater. Sealed in a waterproof bag were emergency rations that were notarized before he left on the journey.
1966
Bobby Orr hits the ice with the Boston Bruins in his NHL regular-season debut. They squared off against the Detroit Red Wings and won 6-2.
1967 –
NASA's Mariner 5 flies past Venus sending back detailed data.
1990
Directed by and starring Kevin Costner, the film Dances with Wolves premieres in Washington D.C. The film won seven Academy Awards including Best Picture and Best Directing.
October 19th Birthdays
Annie Smith Peck – 1850
Among her many accomplishments, Annie Smith Peck became known for her mountaineering spirit. After climbing Mount Shasta in California at the age of 38, Peck never looked back. Her last climb was 44 years later when Peck ascended Mount Madison in New Hampshire. In between, she set records climbing ambitious mountaintops and also helped to found the American Alpine Club.
Alice McLellan Birney – 1858
In 1897, Birney founded the National Congress of Mothers. Today, the organization is better known as the National Parent-Teacher Association.
Auguste Lumière – 1862
Auguste Lumière, along with his brother, became film pioneers when they invented and began manufacturing a motion picture camera and projector. The device, called a Cinèmatographe, captured images at 16 frames per second. They set to work filming everyday events and conducted their first public screening on December 28, 1895.
Marguerite Perey – 1909
In 1939, the French physicist discovered the last naturally occurring element, francium (Fr). Perey was a student of Marie Curie, and in 1962 she became the first woman elected to the French Acadèmie des Science.
Subrahmanyan Chandrasekhar – 1910
In 1983, the astrophysicist and William A Fowler won the Nobel Prize for Physics for their discoveries regarding the later evolutionary stages of massive stars.
Evander Holyfield – 1962
The American boxer stands alone in a couple of pugilism categories. He's the only professional boxer to win the heavyweight championship four times, and he's the only boxer to hold undisputed championships in two weight classes – cruiserweight and heavyweight.
About National Day Calendar
National Day Calendar is the original and authoritative source for fun, unusual and unique National Days! Since our humble beginnings on National Popcorn Day in 2013, we have been tracking the National Days, National Weeks, National Months, and International Days. We became the first calendar of its kind to curate the days all in one place and tell their stories, too! Here at National Day Calendar, we are on a mission to Celebrate Every Day with you! And by you, we mean families, businesses, educators, and strangers we meet on the street. There's more than one day for everyone.
At National Day Calendar, we discovered the National Days have a way of inspiring us. We're honored to tell the stories behind the days and provide you with informational ways to incorporate the National Days into your business, family, schools, and home!