Looking Back
October 19, 2021 - NATIONAL SEAFOOD BISQUE DAY – NATIONAL KENTUCKY DAY – NATIONAL LGBT CENTER AWARENESS DAY - PRO-LIFE DAY OF SILENT SOLIDARITY – NATIONAL PHARMACY TECHNICIAN DAY
OCTOBER 19, 2021 | NATIONAL SEAFOOD BISQUE DAY | NATIONAL KENTUCKY DAY | NATIONAL LGBT CENTER AWARENESS DAY | PRO-LIFE DAY OF SILENT SOLIDARITY | NATIONAL PHARMACY TECHNICIAN DAY
NATIONAL SEAFOOD BISQUE DAY
Every year on October 19th, National Seafood Bisque Day serves up a hot, delicious meal for seafood lovers. The day celebrates a luxurious bowl of tasty soup made from the catch of the day!
Seafood bisque is a smooth, creamy, and highly-seasoned soup of French origin. Recipes call for a strained broth of crustaceans. Use seafood such as lobster, crab, shrimp, or crayfish.
The name "Bisque" is likely derived from Biscay, as in the Bay of Biscay. However, the crustaceans are certainly bis cuites, meaning "twice-cooked." Recipes require cooks to first sauteed the seafood lightly in their shells, then simmered in wine or cognac and aromatic herbs before being strained.
This rich and filling soup goes well with a crusty chunk of bread. Serve it as the introduction to a larger meal or the meal itself. If you enjoy wine, try Gewurztraminer with your bisque.
HOW TO OBSERVE #SeafoodBisqueDay
Celebrate the day by trying one of the following Seafood Bisque recipes. Or share one of your own. Be sure to make it a real celebration by sharing with friends and family. As always, use #SeafoodBisqueDay to post on social media.
Elegant Seafood Bisque
Simple Seafood Bisque
NATIONAL SEAFOOD BISQUE DAY HISTORY
National Day Calendar® continues researching the origins of this warming food holiday.
In 2017, National Day Calendar
®

began celebrating each state in the order they entered the union starting the week of Independence Day and ending with Hawaii. We highlight a small part of each states' history, foods, and the people who make up the state. Many states have their own state celebrations, and National Day Calendar's observances do not replace them. There's so much more to explore; we can't help but celebrate our beautiful country even more!

NATIONAL KENTUCKY DAY
On October 19, National Kentucky Day recognizes the 15th state to be granted statehood.
The Bluegrass State became the first to enter the union west of the Appalachian Mountains. Home to the Kentucky Derby, Fort Knox, and the birthplace of one the nation's most beloved presidents, Kentucky is bordered by rivers on three of its four boundaries.
Musical roots run deep in Kentucky. There's opportunity from ancient history to modern-day to explore all variety of music the state holds dear. Of course, it's called The Bluegrass State for a reason!
When it comes to athletic pursuits, Kentuckians are skilled both on and off the court. The Kentucky Derby, one of the jewels of the Triple Crown, takes place in May every year in Louisville. Founded in 1875, the derby holds many traditions, including serving mint juleps.
On the court and the field, they keep up a fierce rivalry with their Hoosier neighbors. Basketball, in particular, has held a strong tradition in the state.Daniel Boone blazed trails through Kentucky, and several state parks and sites bear his name. Along those paths are all the natural wonders of Kentucky. From the Mammoth Caves (they are mammoth because they're the longest in the world) to the national forests, crystal clear lakes, and magnificent waterfalls.
HOW TO OBSERVE #NationalKentuckyDay
Join National Day Calendar as we recognize Kentucky's hidden treasures and natural beauty. Uncover tucked away places and find all Kentucky has to offer! Use #NationalKentuckyDay to share on social media.

NATIONAL LGBT CENTER AWARENESS DAY
On October 19th, the National LGBT Center Awareness Day celebrates the services provided by centers across the nation.
LGBT community centers provide services to everyone from youth to seniors. They provide an environment of advocacy, empowerment, and support. Through their services, the LGBT community find cultural events, wellness programs, career services, and more. In times of crisis, community centers often provide the first line of contact. However, they serve as a network, connecting people in the LGBT community together.
These organizations also serve as a point of education. From cultural aspects of the LGBT community to providing resources, these centers offer vital services to entire neighborhoods.
HOW TO OBSERVE #LGBTCenterAwarenessDay
Many community centers will hold events on this day. Some events include fundraisers, art shows, clinics, seminars, open houses and more. Join an event near you.
As a way of showing your gratitude, offer to run a fundraiser or make a donation. Learn more about your local community center's opportunities and become involved. Support for your local community center by giving them a shout out. Share your skills with your local center to improve your community. Give a shout out to your local LGBT Center on social media. While celebrating, be sure you use #LGBTCenterAwarenessDay to post on social media.
NATIONAL LGBT CENTER AWARENESS DAY HISTORY
CenterLink sponsors LGBT Center Awareness Day, which was founded in 1994 to bring attention to the positive work provided by centers. The sponsor, CenterLink, serves over 40,000 people weekly, wanted to highlight the ways people can get involved and use their local centers.
PRO-LIFE DAY OF SILENT SOLIDARITY
On the third Tuesday of October every year, students give up their voice for Pro-Life Day of Silent Solidarity.
Representing the 3,000 voices taken by abortion every day, these students chose to take a vow of silence. The movement suggests wearing a red armband representing your participation in the day. Others may wear red duct tape across their mouths. No matter how participants demonstrate their participation the day, a vow of silence represents those who've been silenced forever through abortion.
HOW TO OBSERVE #ProLifeDayOfSilentSolidarity
Those who participate are encouraged to plan ahead for their day of silence by preparing cards explaining their silence. Use #ProLifeDayOfSilentSolidarity to post on social media.
PRO-LIFE DAY OF SILENT SOLIDARITY HISTORY
Bryan Kemper founded Pro-Life Day of Silent Solidarity in 2004. Students For Life promotes the day.
NATIONAL PHARMACY TECHNICIAN DAY
The third Tuesday in October recognizes National Pharmacy Technician Day. The day is an opportunity to thank technicians for their invaluable support and contributions throughout the year. However, the day also explores the technician's role and how vital it is to maintain a safe and efficient health system.
Pharmacy technicians work in a variety of environments. Depending on education and training, they manage dispensary supply at hospitals and clinics, retail pharmacies, prisons, and veterinary clinics. Their roles may include the supervision of other pharmacy staff. Under a pharmacist's guidance, a technician may supply medications to patients, prepare prescriptions. They also provide patient education and communicate with physicians.
HOW TO OBSERVE #PharmacyTechnicianDay
Give a pharmacy tech you know a shout-out. Join or promote events supported by pharmacy organizations. Use #PharmacyTechnicianDay to post on social media. And be sure to shout-out to friends and family who work in the pharmacy field.
NATIONAL PHARMACY TECHNICIAN DAY HISTORY
In 2015, Lindsey Ahrens submitted National Pharmacy Technician Day and the American Association of Pharmacy Technicians (AAPT) and the Pharmacy Technician Educators Council (PTEC) endorse the day. The observance coincides with National Hospital and Health-System Pharmacy Week, also endorsed by the American Society of Health-System Pharmacists (ASHP). Additionally, the American Pharmacists Association (APhA) has named October American Pharmacists Month.
The Registrar at National Day Calendar® declared National Pharmacy Technician Day to be celebrated annually on the third Tuesday in October.
On Deck for October 20, 2021
National Days
International Days
October 19th Celebrated (And Not So Celebrated) History
1789
John Jay is sworn in as the first Chief Justice of the United States. He served until June 29, 1795.
1917
Near a battlefield in France, Helen Purviance began frying doughnuts for homesick troops. Her act of kindness as part of the Salvation Army turned into a mission. Women working with the Salvation Army used their ingenuity to convert everyday items to use in the doughnut production lines all along the frontline. Today, their efforts are celebrated on National Doughnut Day.
1939
At the age of 18, Anna Lee Aldred persevered in becoming the first woman in North America to be licensed as a professional jockey. Despite opposition, the equestrian triumphed and began her professional career.
1943
Researchers at Rutgers University isolate the antibiotic Streptomycin bringing forth a treatment for tuberculosis.
1952
The French scientist, Dr. Alain Bombard, tested his theory of survival adrift at sea. He believed sailors stranded at sea could survive indefinitely on what the sea offered. In a small inflatable raft, he set sail from the Canary Islands and drifted across the Atlantic Ocean. He arrived in Barbados on December 24, 1952. Bombard survived on raw fish, plankton, and sips of seawater and rainwater. Sealed in a waterproof bag were emergency rations that were notarized before he left on the journey.
1966
Bobby Orr hits the ice with the Boston Bruins in his NHL regular-season debut. They squared off against the Detroit Red Wings and won 6-2.
1967
NASA's Mariner 5 flies past Venus sending back detailed data.
1990
Directed by and starring Kevin Costner, the film Dances with Wolves premieres in Washington D.C. The film won seven Academy Awards including Best Picture and Best Directing.
Recipe of the Day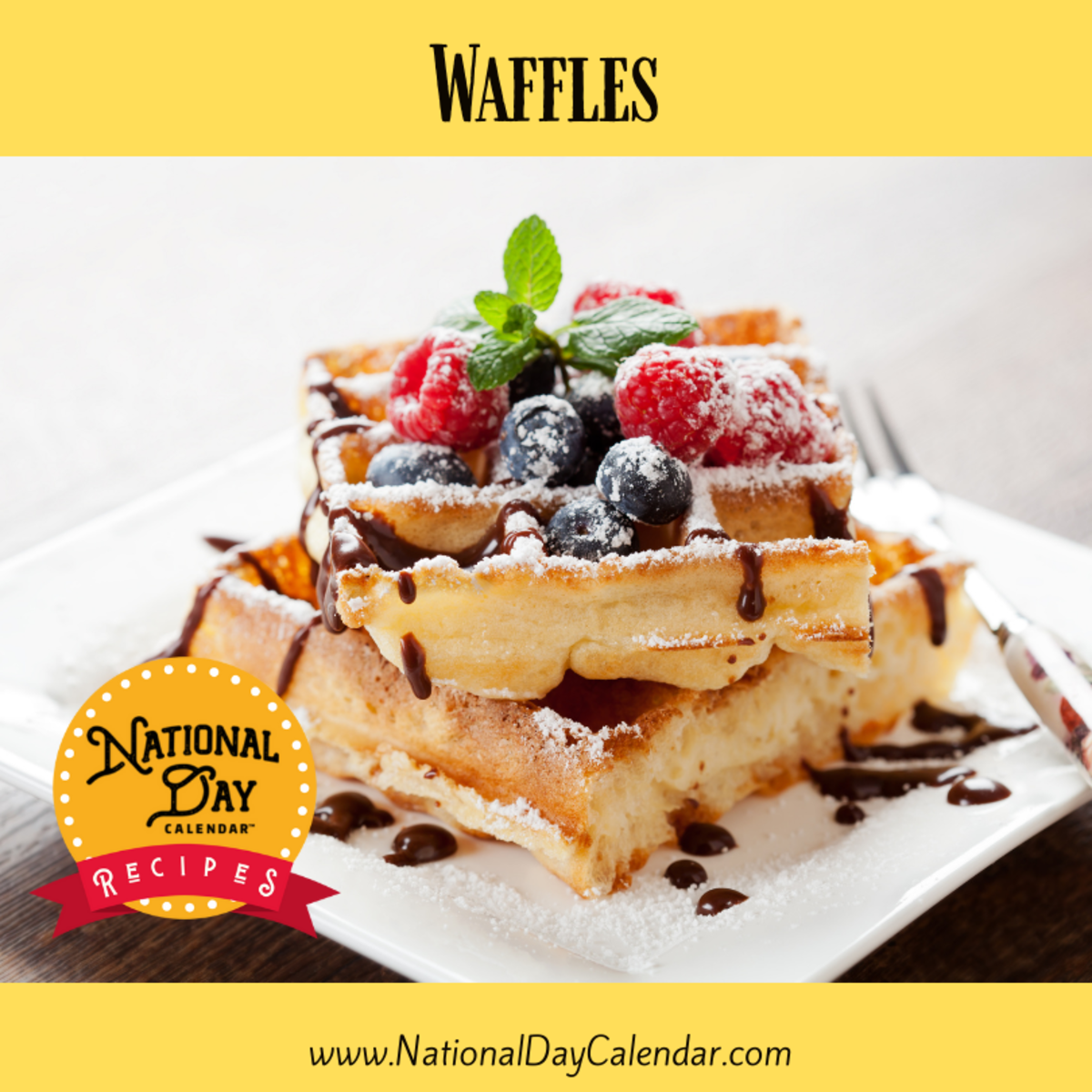 Waffles
Prep: 5 minutes
Cook: 20 minutes
Total Prep: 25 minutes
Servings: 6 waffles
Ingredients:
2 eggs
2 cups flour
1 3/4 cups milk
1/2 cup vegetable oil
1 tablespoon white sugar
4 teaspoons baking powder
1/4 teaspoon salt
1/2 teaspoon vanilla extract
Instructions:
Turn on the waffle iron to heat. In a large bowl, beat eggs until fluffy. Add remaining ingredients and beat until the batter is smooth.
Spray the waffle iron with cooking spray or coat with vegetable oil. Pour batter onto hot iron and cook until golden.
October 19th Celebrated (And Not So Celebrated) Birthdays
Annie Smith Peck – 1850
Among her many accomplishments, Annie Smith Peck became known for her mountaineering spirit. After climbing Mount Shasta in California at the age of 38, Peck never looked back. Her last climb was 44 years later when Peck ascended Mount Madison in New Hampshire. In between, she set records climbing ambitious mountaintops and also helped to found the American Alpine Club.
Alice McLellan Birney – 1858
In 1897, Birney founded the National Congress of Mothers. Today, the organization is better known as the National Parent-Teacher Association.
Auguste Lumière – 1862
Auguste Lumière, along with his brother, became film pioneers when they invented and began manufacturing a motion picture camera and projector. The device, called a Cinèmatographe, captured images at 16 frames per second. They set to work filming everyday events and conducted their first public screening on December 28, 1895.
Marguerite Perey – 1909
In 1939, the French physicist discovered the last naturally occurring element, francium (Fr). Perey was a student of Marie Curie, and in 1962 she became the first woman elected to the French Acadèmie des Science.
Subrahmanyan Chandrasekhar – 1910
In 1983, the astrophysicist and William A Fowler won the Nobel Prize for Physics for their discoveries regarding the later evolutionary stages of massive stars.
Evander Holyfield – 1962
The American boxer stands alone in a couple of pugilism categories. He's the only professional boxer to win the heavyweight championship four times, and he's the only boxer to hold undisputed championships in two weight classes – cruiserweight and heavyweight.
About National Day Calendar
National Day Calendar® is the authoritative source for fun, unusual and unique National Days! Since our humble beginnings on National Popcorn Day in 2013, we now track nearly 1,500 National Days, National Weeks and National Months. In addition, our research team continues to uncover the origins of existing National Days as well as discover new, exciting days for everyone to celebrate.

There's a celebration for everyone. While National Road Trip Day satisfies the itch to wander, many pet days let us share our love of animals. National 3-D Day and National Astronaut Day honor the advancement of technology, too. Every food day you can imagine (National Avocado Day, for example), will keep you celebrating, also!
Be sure to stay in the know by signing up for our e-mail updates. Also, follow us on Facebook, Twitter, and Instagram.
Our Ambassador Program is another way #CelebrateEveryDay®! Whether you become an ambassador or follow one of the savvy ambassadors, their fun videos and posts will keep you prepared for every holiday.