Looking Back
October 16, 2021 - NATIONAL SWEETEST DAY – GLOBAL CAT DAY – NATIONAL SPORTS DAY – NATIONAL LIQUEUR DAY – NATIONAL DICTIONARY DAY – DEPARTMENT STORE DAY
OCTOBER 16, 2021 | NATIONAL SWEETEST DAY | GLOBAL CAT DAY | NATIONAL SPORTS DAY | NATIONAL LIQUEUR DAY | NATIONAL DICTIONARY DAY | DEPARTMENT STORE DAY
NATIONAL SWEETEST DAY
National Sweetest Day is observed on the third Saturday in October by people of all ages.
For over 100 years, National Sweetest Day encourages everyone to be generous even in the smallest ways. From its inception as Candy Day in 1916, this day reminds us that even small tokens improve the lives of those around us. While the observance started with candy and sweets given to our sweethearts and friends, the day is full of lessons in persistence, resilience, and doing small things greatly.
On National Sweetest Day, take care of all those who need extra attention. Even those who need significant care, when given the smallest token, will feel the effects. A little treat, a card, a show of support during a time of need may be the sweetest gift on this day.
HOW TO OBSERVE #NationalSweetestDay
Give a gift to someone who needs a reminder of the sweetness in the world. It is, after all, the Sweetest Day of the Year. We also suggest these sweet ways to celebrate!
Gather friends for a candy-making session. Make candies to give and share with others.
Write or type up your favorite candy recipes to share with friends and family. Be sure to include a sample of the recipe for tasting!
Surprise a co-worker with their favorite coffee.
Invite a friend for dinner.
Leave a card or note with kind words for a neighbor, new co-worker or your child.
Pack your spouse's lunch for them.
Cheer up someone you know with a smile and a funny story.
Share donuts. You can never go wrong with donuts.
Read these

7 Ways to Be Thoughtful.
Use #NationalSweetestDay to post on social media.
NATIONAL SWEETEST DAY HISTORY
National Sweetest Day found its beginnings in a holiday founded by the National Confectioners' Association in 1916 called Candy Day. On October 14, 1916, candy shops around the country filled newspapers announcing their sweetest treats and delights. Originally designated to be celebrated the second Saturday of every October, the confectioners' convention in Detroit in May of 1916 made the final resolution. Walter C. Hughes, the secretary of the National Confectioners' Association, encouraged Americans to patronizes their local candy shops, bakers, and druggist for the highest quality confections.
Candy Day
Early advertisements found in Indiana, Minnesota, and Texas newspapers mention the "Sweetest Day of the Year" in reference to Candy Day. However, it was not the official name of the day – not yet.
By 1917 war raging in Europe, and many retailers encouraged patrons to "Get one for yourself and one for the boys overseas!"
Then in April of 1918, the United States officially entered the war in Europe, and with that came rationing. Sugar, as well as many other commodities, became scarce. Sponsors shelved the holiday just as it was starting to see such success.
Sweetest Day of the Year Returns
With the end of the war in 1919, sweetness returned to October. So sweet, in fact, Candy Day became an entire week. Then in 1923, the day kicked into full charitable swing.
Sweetest Day's theme of charity and giving became apparent in 1921. At the time, four Michigan confectioners united with the Red Cross. Those confectioners included the Detroit Retail Confectioners, Detroit Wholesale Confections Club, Detroit Jobbing Confectioners Association, and the Michigan Confectioners Club. Together, they distributed thousands of bags of candy to hospitals, orphanages, shelters, and homes across Michigan. The celebration also included 100 regulation army target balloons, which dropped coupons worth a box of candy.
In 1929, Sweetest Day settled into its current home, the third Saturday in October.

GLOBAL CAT DAY
Global Cat Day on October 16th raises awareness surrounding non-lethal feline programs across the country. More than any other shelter animal, cats and kittens face euthanization at a much higher rate. However, programs such as trap, neuter, and release (TNR) are making it possible for cats to live full and healthy lives right in our neighborhoods.
TNR programs aim to reduce shelters and overall colony populations across the country. TNR programs trap feral and stray cats. They are then neutered and vaccinated under the care of a veterinarian. Their ears are tipped to identify that they have been neutered. Then the cat is released back into the neighborhood where they were captured.
Long-term studies across the country show that not only does the population decline, but the cats live out their lives healthily. Additionally, these programs save taxpayers money over time.
Reduces animal service calls
Lessens the burden on shelters
Neighborhoods become quieter – mating behavior decreases
Why Adoption Doesn't Always Work
Feral cats – cats that have never had human contact – don't associate well with humans. They will always be feral and unable to be adopted. Feral cats prefer the wild. A TNR program offers them the best chance of living side by side with humans.
However, adoption is still a viable option for stray cats and kittens under 12 weeks of age. Visit your local shelter if you are seeking a pet of your own.
HOW TO OBSERVE #GlobalCatDay
Learn more about TNR programs. Donate or volunteer to support a program near you. Help protect and control the cat population in your neighborhood in a humane way. Share information about TNR programs to make a difference.
Visit AlleyCats.org to find out more. Use #GlobalCatDay to post on social media.
GLOBAL CAT DAY HISTORY
Global Cat Day (2017) takes the place of National Feral Cat Day, which was initiated by Alley Cat Allies in 2001.

NATIONAL SPORTS DAY
October is prime time for National Sports Day. That's why on October 16th, the fans, families, and athletes of all the sports converge to celebrate their favorite athletic events. All disciplines of a sport take the field, from the youngest to the seasoned professional.
While golfers hit the links to get at least nine more holes before the snow flies, hoopsters gear up for the season ahead. The puck hits center ice early in October, while baseball aims for the bleachers and clears the bases.
Football is heating up with tackles, kicks, and offsides. Don't forget, volleyball digs midseason, too. Runners in most of the country love October. Events like 5k, half, and full marathons throughout the nation feature opportunities to enjoy the fall weather and beautifully changing landscapes. In the Western Hemisphere, families gather to watch soccer's final kickoff. The intensity builds, and every game ends with memories of wicked kicks or the goalie's best save.
From a young age, family road trips took many to cheer on siblings in a variety of sports. We hauled our gear from place to place, and the team knew the season was drawing to a close when the duffle bags began to smell.
HOW TO OBSERVE #NationalSportsDay
Gather your friends to enjoy watching your favorite team. Get out and play, too. No matter your skill level, relishing the challenge and physical activity will be worth it. Besides, getting together with friends and family to celebrate a favored pastime is one of the best ways to Celebrate Every Day®. And when you do, take a team photo and share it using #NationalSportsDay.
You can learn more about the sports you love in 6 Brief Histories of Sports in America.
NATIONAL SPORTS DAY HISTORY
Wale Rocks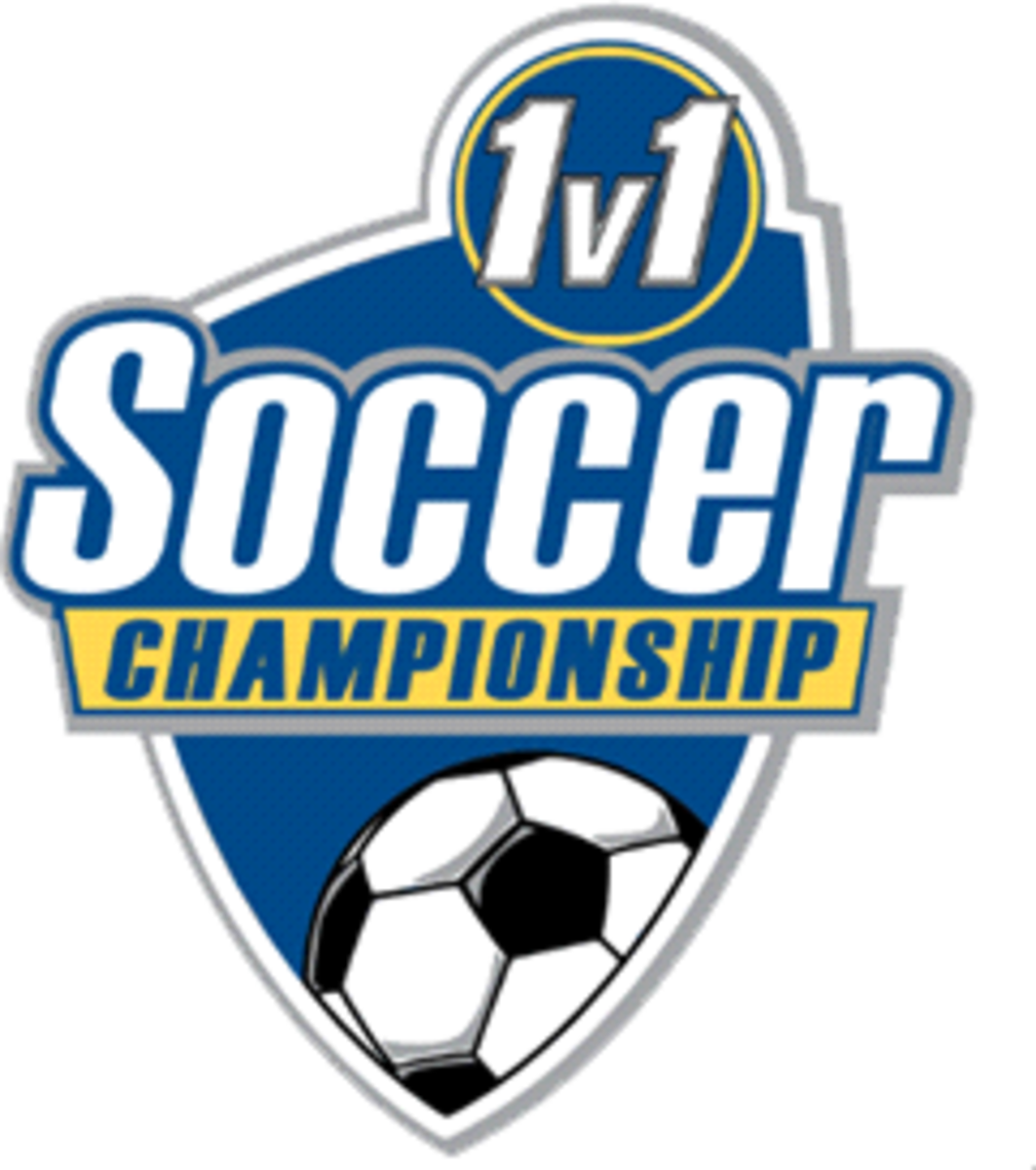 (pronounced Wally) in partnership with National Day Calendar founded National Sports Day in 2019 to celebrate the athletes, families, and fans of all sports. National Sports Day is about the benefits of sporting competition. When our youth have an opportunity to play competitively, they advance their skills and build great habits to take with them into adulthood. Family members who support them create a bond that brings them together, improving the family unit and communities throughout the nation.
Children excel at a sport when given a chance to practice under the pressure of competition in the game brain. And with soccer becoming a National Sport for all ages, Wale Rocks chose it as their first sport to spotlight.
With all sports, practice is vital. However, time touching the ball under the pressure of competition makes players excel. With the support of great coaches working their magic, these young novices mature into confident players. How exciting to watch their confidence grow.
The Registrar at National Day Calendar® proclaimed National Sports Day in 2019 to be observed on October 16th, annually.
NATIONAL LIQUEUR DAY
National Liqueur Day on October 16th annually celebrates the myriad classes and flavors of liqueur.
The word liqueur comes from the Latin liquifacere, which means to liquefy. A liqueur is an alcoholic beverage made from a distilled spirit. Distillers flavor the spirit with fruit, cream, herbs, spices, flowers, or nuts. Next, they bottle it with added sugar or other sweeteners. While liqueurs are typically considerably sweet, distillers do not usually age their product long. They do, however, allow a resting period during production, which allows the flavors to marry.
With the broad selection of spirits available in seasonal, fragrant, and often curious flavors (vodkas and rums in particular), there is often confusion of liqueurs and liquors. In the United States and Canada, spirits are frequently called liquor. The most reliable rule of thumb to follow suggests that liqueurs comprise a sweeter, syrupy consistency, while liquors do not. Most liqueurs also have a lower alcohol content than spirits. However, some do contain as much as 55% ABV.

In parts of the United States, liqueurs may also be called cordials or schnapps.
Historically, liqueurs descend from herbal medicines prepared by monks in Italy as early as the 13th century. They steeped these often bitter herbs and sweetened them with sugar to make them more palatable to the monks' ailing patients. The curative's potency received a restful boost from its alcohol content as well.
HOW TO OBSERVE #NationalLiqueurDay
Go out for a drink of liqueur with friends. (Remember, always drink responsibly and never to drink and drive.) Share your favorite liqueur or a cocktail containing your favorite. Ask your bartender to make their favorite cocktail. Explore the world of liqueurs by reading up on them. We recommend Luscious Liqueurs by A.J. Rathbun. Request it while celebrating with friends and post it using #NationalLiqueurDay on social media.
NATIONAL LIQUEUR DAY HISTORY
National Day Calendar® continues researching the origins of this beverage holiday.
NATIONAL DICTIONARY DAY
National Dictionary Day on October 16th defines celebration as it commemorates the birthday of Noah Webster.
In 1806, American Noah Webster published his first dictionary, A Compendious Dictionary of the English Language. Webster immediately began compiling an expanded and fully comprehensive dictionary, An American Dictionary of the English Language in 1807; it took twenty-seven years to complete. To evaluate the etymology of words, Webster learned twenty-six languages, including Old English (Anglo-Saxon), German, Greek, Latin, Italian, Spanish, French, Hebrew, Arabic, and Sanskrit.
Webster completed his dictionary during his year abroad in Paris, France, at the University of Cambridge. His book contained seventy thousand words, of which twelve thousand had never appeared in a published dictionary before.
As a spelling reformer, he believed that the English spelling rules were unnecessarily complicated, so in his dictionary, he introduced American English spellings. For example, Webster replaced "colour" with "color," "waggon" with "wagon," and "center" instead of "centre." Webster also added American words such as "skunk" and "squash" that did not appear in British dictionaries. He believed the United States "should be as independent in literature as she is in politics." Some of his changes didn't catch on, however. Dropping the silent "e" at the end of some words like in the word imagine.
Webster took a more phonetic approach to the development of his dictionary. Interestingly, the word didn't appear when Webster published his dictionary in 1828 at the age of seventy. However, of the 70,000 entries, the word phonics is one. The dictionary sold 2500 copies. In 1840, the second edition published in two volumes. Additionally, Webster's 1828 Dictionary is available online. By entering the modern-day spelling, the website generates Webster's 1828 version.
HOW TO OBSERVE #NationalDictionaryDay
Celebrate by learning a new word or two! Play a fun dictionary-based game, like Balderdash or Scrabble. While you celebrate, use #NationalDictionaryDay to post on social media.
Educators, visit the National Day Calendar Classroom for project ideas, puzzles, and more. There are even a couple for this word-related national day!
NATIONAL DICTIONARY DAY HISTORY
National Dictionary Day was created in honor of Noah Webster's birthday (October 16, 1758). The observance emphasizes the importance of learning while using dictionary skills and increasing one's vocabulary. Webster is considered the Father of the American Dictionary.
DEPARTMENT STORE DAY
On October 16th Department Store Day urges us to consider how department store innovations have impacted shopping in our daily lives.
In existence since the early 19th century, department stores provided safe, clean environments for the new middle class to shop. They often offered many firsts, combining services with revolutionary style and convenience. Many department stores had lunch counters where shoppers could take a break for a drink, snack or lunch.
Through an era when merchandising and sales could be described as an art form, the brick and mortar stores were often magnificent pieces of architecture. With large clocks, brass, and statuary, the customer's satisfaction was key. Some departments fill entire floors, making grand escalators, elevators, and plush seating a must.
While department stores are on the decline, many shoppers still enjoy browsing through the latest styles, testing out the newest electronics, and having someone assist them with the details of a purchase. Many shoppers couple the advantages of comparison shopping online catalogs, then visit their department store for the real-feel decision.
HOW TO OBSERVE #DepartmentStoreDay
Learn more about department store history. Watch documentaries such as The Store or Secrets of Selfridges. And since we know some department stores lure us in with their enticing displays, share your favorite! Of course, retail therapy is always an option. Visit your favorite department store and explore the sales. Use #DepartmentStoreDay to post on social media.
DEPARTMENT STORE DAY HISTORY
National Day Calendar continues researching the origins of this retail holiday.
On Deck for October 17, 2021
National Days
International Days
October 16th Celebrated (And Not So Celebrated) History
1901
Booker T Washington becomes the first African American to dine at the White House when President Theodor Roosevelt invites him to dinner.
1923
The creator of some of the world's most recognizable animated films founded Disney Brothers Cartoons along with his brother Roy. The studio would later be named Walt Disney Company.
1968
Yasunari Kawabata earned the Nobel Prize for literature "for his narrative mastery, which with great sensibility expresses the essence of the Japanese mind," and was the first person on Japanese descent awarded the prize.
1987
In her role as Sarah Webber in the film The Whales of August, Lillian Gish became the oldest actress in a leading role. At the age of 95, the actress's career spanned 75 years.
2002
The Bibliotheca Alexandrina reopens bringing to life the Ancient Library of Alexandria more than 1000 years after its destruction. Once the greatest library in the world full of ancient scrolls and tomes, the library reopened with 250,000 volumes. Today, the library built in the Egyptian city of Alexandria overlooking the Mediterranean Sea is capable of holding over 4.5 million books. The 11 story repository continues to grow its collection.
2016
The KK Women's and Children's Hospital in Singapore hosted 2,241 people all born at the hospital. The participants aged from 7-85 years-old set a world record for the most people gathered for a reunion of people born at the same hospital.
Recipe of the Day
Mushroom Linguine
Prep: 10 minutes
Cook: 15 minutes
Total Prep: 25 minutes
Servings: 4
Ingredients:
1 lb linguine, cooked al dente, drained
6 tablespoons butter
10 cloves garlic, minced
6 cups mushrooms, sliced
1 teaspoon dried basil
1⁄4 teaspoon salt
pepper
2 tablespoons olive oil
2 tablespoons fresh parsley, chopped
Parmesan cheese, grated
Instructions:
Prepare Linguine according to instructions.
Melt 2 tablespoons of butter in a medium skillet.
Add garlic and brown.
Add mushrooms, basil, salt, and pepper.
Cook until the mushrooms become tender.
Stir in the remaining butter and olive oil. Remove from heat.
Toss with cooked linguine and garnish with Parmesan and parsley.
October 16th Celebrated (And Not So Celebrated) Birthdays
Lucy Stanton – 1831
The first African American woman to graduate from a four-year college. She completed the course at Oberlin College. Both a teacher and abolitionist, Stanton also served as a local president for the Women's Christian Temperance Union.
Oscar Wilde – 1854
The poet and playwright is best known for the novel The Picture of Dorian Gray as well as his comedic plays. Plays such as The Importance of Being Earnest, A Woman of No Importance, and An Ideal Husband are some of his most popular writings.
Cecile de Brunhoff – 1903
The bedtime stories she told her children about an elephant named Babar became a worldwide favorite when her husband, Laurent de Brunhoff wrote them down and added illustrations to go with them.
Charles Dolan – 1926
A pioneering cable innovator established packaging, marketing, and syndication platforms. Before founding Cablevision Systems Corporation in 1973, he established The Green Channel which later would be called Home Box Office (HBO). He also created AMC Networks which include the AMC, IFC, and Sundance channels among others.
Henry Jay Lewis – 1932
After becoming the first African American to conduct a major American symphony orchestra, Lewis would go on to conduct in every major U.S. orchestra and around the world. His parents recognized his affinity for music early. While he studied a variety of instruments, his true love was the double bass.
Paul Monette – 1945
The poet and gay activist wrote several poetry collections including Love Alone: 18 Elegies for Rog. Along with his partner, Roger Horwitz, he founded The Monette-Horwitz Trust.
Tim Robbins – 1958
The Academy Award-winning actor and director rose to fame in the late 1980s in films like Top Gun and Bull Durham. One of his most memorable roles as Andy Dufresne in the Stephen King film The Shawshank Redemption is alluded to in the Castle Rock television series. In the second season, he plays Reginald 'Pop' Merrill.
John Mayer – 1977
Some of the most popular songs by the singer-songwriter include "Waiting on the World to Change," "Gravity," and "No Such Thing."
Naomi Osaka – 1997
The three-time Grand Slam singles champion is the first Asian player to hold top ranking in professional tennis singles.
About National Day Calendar
National Day Calendar® is the authoritative source for fun, unusual and unique National Days! Since our humble beginnings on National Popcorn Day in 2013, we now track nearly 1,500 National Days, National Weeks and National Months. In addition, our research team continues to uncover the origins of existing National Days as well as discover new, exciting days for everyone to celebrate.

There's a celebration for everyone. While National Road Trip Day satisfies the itch to wander, many pet days let us share our love of animals. National 3-D Day and National Astronaut Day honor the advancement of technology, too. Every food day you can imagine (National Avocado Day, for example), will keep you celebrating, also!
Be sure to stay in the know by signing up for our e-mail updates. Also, follow us on Facebook, Twitter, and Instagram.
Our Ambassador Program is another way #CelebrateEveryDay®! Whether you become an ambassador or follow one of the savvy ambassadors, their fun videos and posts will keep you prepared for every holiday.