Looking Back
October 13, 2022 - NATIONAL NO BRA DAY – NATIONAL TRAIN YOUR BRAIN DAY – NAVY BIRTHDAY – NATIONAL YORKSHIRE PUDDING DAY – METASTATIC BREAST CANCER AWARENESS DAY
OCTOBER 13, 2022 | NATIONAL NO BRA DAY | NATIONAL TRAIN YOUR BRAIN DAY | NAVY BIRTHDAY | NATIONAL YORKSHIRE PUDDING DAY | METASTATIC BREAST CANCER AWARENESS DAY
NATIONAL NO BRA DAY | OCTOBER 13
National No Bra Day on October 13th encourages wearers to leave that bra at home. Read more…
NATIONAL TRAIN YOUR BRAIN DAY | OCTOBER 13
On October 13th, National Train Your Brain Day challenges us to some puzzling games and riddles! Whether you play solo or go up against teams, the day improves our thinking power. Read more…
NAVY BIRTHDAY | OCTOBER 13
On October 13th, the United States Navy observes its birthday every year. Read more…
NATIONAL YORKSHIRE PUDDING DAY | OCTOBER 13
National Yorkshire Pudding Day is observed across the United States each year on October 13th. Read more…
METASTATIC BREAST CANCER AWARENESS DAY | OCTOBER 13
On October 13th, National Metastatic Breast Cancer Awareness Day focuses on the estimated 271,270 Americans diagnosed with this destructive cancer. Read more…
On Deck for October 14, 2022
National Days
International Days
Recipe of the Day
Spiced Raisin Bars
Prep: 15 minutes
Cook: 20 minutes
Total Prep: 35 minutes
Servings: 80 servings
Ingredients:
2 cups sifted all-purpose flour
1/4 teaspoon baking soda
1/2 teaspoon salt
1 teaspoon ground cinnamon
1/2 teaspoon ground ginger
1/2 teaspoon ground allspice
1/2 teaspoon ground nutmeg
1/4 teaspoon ground cloves
2/3 cup vegetable shortening
1/3 cup sugar
1/4 cup molasses
1 large egg, lightly beaten
1 teaspoon rum extract
2 tablespoons water
1 tablespoon apple cider vinegar
1 – 1/2 cups golden raisins
3/4 cup walnuts, chopped
Glaze (optional):
1/2 cup confectioners' sugar
2 teaspoons rum
2 teaspoons water
Instructions:
Preheat oven to 375°F.
Prepare a 15x10x1 jelly roll pan by greasing bottom the bottom and sides.
Mix together flour, baking soda, salt, cinnamon, ginger, allspice, nutmeg, and cloves. Sift all ingredients together twice.
Cream together shortening and sugar.
Add molasses, egg, rum extract, water, and vinegar.
Pour batter into baking pan evenly.
Bake 17-20 minutes until bars turn light brown and a toothpick inserted in the middle comes out clean.
Let cool for 10 minutes.
Turn the pan onto a cooling rack to cool for an additional 10 minutes.
Place on a cutting board.
Glaze (optional):
Combine confectioners' sugar, rum, and water in a small bowl.
Brush glaze over the bars and allow to harden.
Cut bars into desired serving sizes.
October 13th Celebrated History
1775
The Continental Congress authorizes the first American naval force. Thus began the long and prestigious heritage of the United States Navy.
1860
Two technologies come together to take the first aerial photograph in the United States. Rising 1200 feet above Boston in Samuel Archer Kings' hot air balloon, photographer Wallace Black took glass plate photos of the city.
1884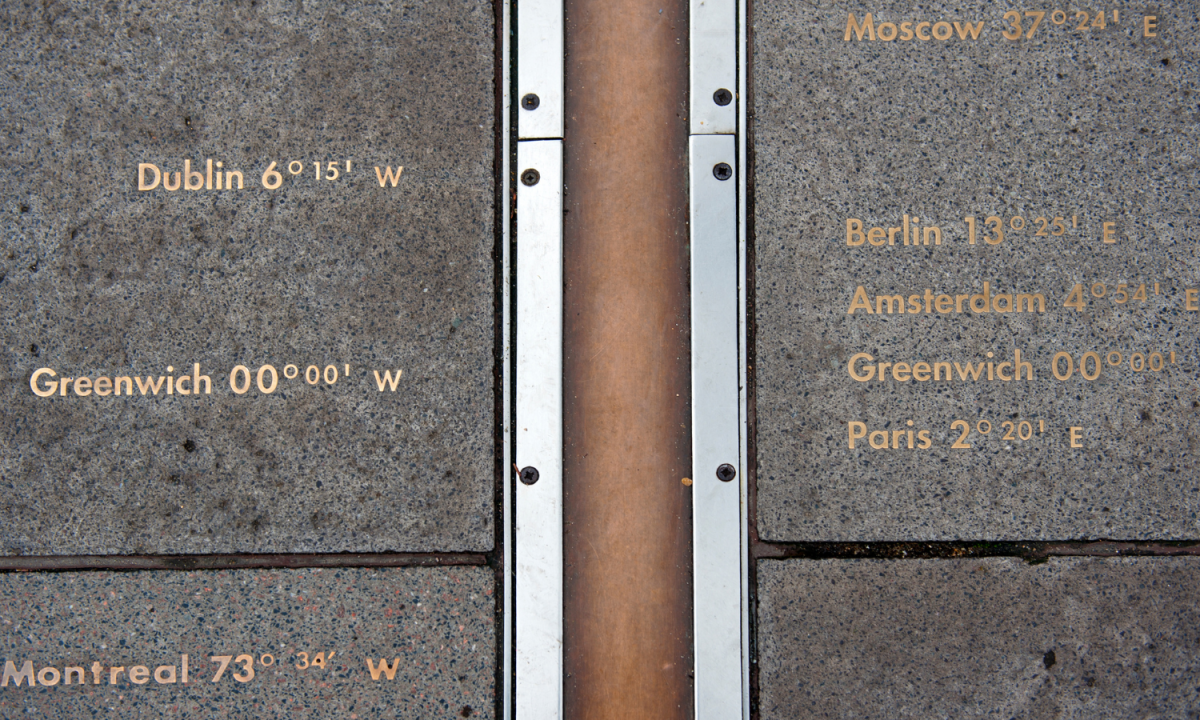 The Royal Observatory in Greenwich, London is established as the prime meridian.
1903
The Boston Americans (also known as the Pilgrims) win the first modern-day World Series in the 8th game. They defeated the Pittsburgh Pirates 3-0.
1914
The U.S. Patent Office granted Garrett A Morgan patent No. US71569712A for a breathing hood. The invention was designed to protect firefighters as they entered smoke and flame engulfed buildings and led to some of the first gas masks used in World War I and II.
October 13th Celebrated Birthdays
Leon Leonwood Bean – 1872
In 1912, the outdoorsman and businessman founded L.L. Bean to sell "Maine Boots." Bean offered a 100% guarantee on his product, a policy the company still honors today.
Arna Bontemps – 1902
The educator, poet, librarian, and advocate published several short stories and poems. He also contributed to the Harlem Renaissance and is considered one of the great historians of Black culture.
Herbert Lawrence Block (Herblock) – 1908
The political cartoonist's extensive career spanned 72 years. Covering 15 presidential administrations from Warren G. Harding to George W. Bush, Herblock's political commentary covered a wide variety of subjects. From the stock market crash and the Great Depression to wars, scandals, and social issues, Block saw it all.
Dorothy Bolden – 1923
As a civil rights leader, Bolden founded the National Domestic Worker's Union of America in 1968. The organization and its founder gave voice to Black domestic workers around the country. Bolden's mission strived to improve working conditions by changing legislation, working with employers to develop better relationships, and being an instrumental part of the community.
Margaret Thatcher – 1925
From 1979 to 1990, Thatcher served as Prime Minister of the United Kingdom. She was also the first woman to lead a Western democracy. Throughout her administration, she was one of the most respected and controversial leaders in the world.
Paul Simon – 1941
The American musician and singer-songwriter rose to popularity in the duo Simon & Garfunkel. From the song "Bridge Over Troubled Water" and the "Sound of Silence" during his duo days to his album Graceland, he's earned numerous awards.
Jerry Rice – 1962
The first-round NFL draft pick played 20 seasons with four different teams. As a highly talented wide receiver, he earned three Super Bowl championship with the San Francisco 49ers as well as numerous awards.
About National Day Calendar
National Day Calendar is the original and authoritative source for fun, unusual and unique National Days! Since our humble beginnings on National Popcorn Day in 2013, we have been tracking the National Days, National Weeks, National Months, and International Days. We became the first calendar of its kind to curate the days all in one place and tell their stories, too! Here at National Day Calendar, we are on a mission to Celebrate Every Day with you! And by you, we mean families, businesses, educators, and strangers we meet on the street. There's more than one day for everyone.
At National Day Calendar, we discovered the National Days have a way of inspiring us. We're honored to tell the stories behind the days and provide you with informational ways to incorporate the National Days into your business, family, schools, and home!