Looking Back
October 13, 2021 - NATIONAL NO BRA DAY – NATIONAL TRAIN YOUR BRAIN DAY – NATIONAL CURVES DAY - NATIONAL STOP BULLYING DAY – NAVY BIRTHDAY – NATIONAL BRING YOUR TEDDY BEAR TO WORK SCHOOL DAY – NATIONAL YORKSHIRE PUDDING DAY – NATIONAL EMERGENCY NURSE'S DAY – METASTATIC BREAST CANCER AWARENESS DAY – NATIONAL FOSSIL DAY – NATIONAL TAKE YOUR PARENTS TO LUNCH DAY
OCTOBER 13, 2021 | NATIONAL NO BRA DAY | NATIONAL TRAIN YOUR BRAIN DAY | NATIONAL CURVES DAY | NATIONAL STOP BULLYING DAY | NAVY BIRTHDAY | NATIONAL BRING YOUR TEDDY BEAR TO WORK SCHOOL DAY | NATIONAL YORKSHIRE PUDDING DAY | NATIONAL EMERGENCY NURSE'S DAY | METASTATIC BREAST CANCER AWARENESS DAY | NATIONAL FOSSIL DAY | NATIONAL TAKE YOUR PARENTS TO LUNCH DAY
NATIONAL NO BRA DAY
National No Bra Day on October 13th encourages wearers to leave that bra at home.
The day promotes breast cancer awareness. It also helps raise money for research. Many women who have survived breast cancer are unable to go without a bra as they need it to hold their prosthesis after surgery. Additionally, October is Breast Cancer Awareness Month, and No Bra Day should serve as a reminder for all women to be screened for breast cancer. Most types of breast cancer can be treated if caught early.
Screenings and breast exams are a part of the early detection process.
The first line of defense is a monthly self-breast exam. The best time to do a breast exam is about ten days after the onset of your menstrual cycle. However, fickle as breasts can be, we do become familiar with them even if they are lumpy. We learn what's healthy or not. For example, they change texture over the month. Sticking to the same time each month will provide a more accurate exam. For those who don't menstruate, choose a day of the month always to perform the exam.
As you become more familiar with the shape and texture of your breast, take note of any changes. Use the mirror to help you, too. Dimpling, swelling, and redness will be signs to look for.
When you schedule an annual appointment with your physician, make sure a breast exam is completed, too. Tell your doctor about any changes. If you or your doctor notices any signs, the doctor can order tests, including a sonogram or mammogram.
Finally, a preventative mammogram is the last line of defense. Today's mammograms offer more vivid detail of the breast tissue. Baseline mammograms are provided around the age of 35 unless family history indicates sooner. The baseline mammogram provides a comparison view for your physician should something develop later down the line. Women age 40 and over are recommended to receive yearly preventative mammograms.
HOW TO OBSERVE #NoBraDay
Take charge of your health and make an appointment for a mammogram. Encourage others to do the same. Learn the best time and way to complete a self-breast exam. Other ways to participate include:
Set a reminder in your calendar to complete monthly breast exams

Share your experience with getting a mammogram. Take the mystery out of the exam for others.

Organize a fundraiser. Whether it's for those without health coverage or to support breast cancer research, you will be making a difference.

Make a list of questions to ask your doctor. It will help you to approach the subject of breast exams more easily.
Use #NoBraDay or #NationalNoBraDay when posting on social media. Make a contribution to the American Cancer Society or Susan G. Komen for the Cure.
NO BRA DAY HISTORY
National Day Calendar® continues researching the origins of this health-related observance.
NATIONAL TRAIN YOUR BRAIN DAY
On October 13th, National Train Your Brain Day challenges us to some puzzling games and riddles! Whether you play solo or go up against teams, the day improves our thinking power.
Exercising the brain is important. Routine activities don't keep the mind sharp. This day encourages us to expand and exercise our brain and use more of its potential capacity. To do that, we need to break out of our routines and try new activities or relearn old ones. We'll work on our cognitive skills. To do this, try reading or word puzzles. Number games and brainteasers also improve cognition. Riddles and word games challenge areas of the brain we don't use every day.
Learning something new is another practice that benefits the brain, too. When we learn a new skill, we focus and tap into our problem-solving abilities. If we're doing the same thing every day, we're probably not solving too many problems. The brain gets bored. You'd get bored, too if you watched the same episode of the same TV show every day.
When the question is asked to American scientists as to how much of the brain is used, the answer varies. However, many of them believe that it is only a small percentage and that there is room for expanded learning and knowledge within everyone.
HOW TO OBSERVE #TrainYourBrainDay
Do some logic puzzles, brainteasers, and riddles to train your brain. Other fun ways to train your brain include:
Download a brain training app. These technologies offer a variety of ways to test your brain.

Mix up your routine. If you always do a crossword puzzle, try a different type of word game or number puzzle.

Expand your interests. Take a cooking class or music lessons. Both will help improve your brain as you learn new skills.

Take a different route to the grocery store or to work. You may discover changes to your neighborhood but you'll also be giving your brain an opportunity to shake out some of the rust.
Use #TrainYourBrainDay to post on social media.
NATIONAL TRAIN YOUR BRAIN DAY HISTORY
National Day Calendar® continues researching the origins of this puzzling holiday.

NATIONAL CURVES DAY
National Curves Day on the second Wednesday in October recognizes plus-sized women and men all across the country.
Expect a fashion, beauty, wellness, fitness, networking, and branding experience; it's something for everyone! Guests include top designers, celebrity models, bloggers, editors, media insiders, and +influencers from across the globe.
The celebration is an opportunity to indulge in curvy fashion and build confidence. No matter your style, embrace the day and your curves with confidence and explore designs that fit you!
HOW TO OBSERVE #NationalCurvesDay
There are several ways to participate in the celebration.
Wear something RED on the second Wednesday of October

Share your favorite styles with flair.
Explore fashion design made for curves and encourage others to do so, too.
Stop body shaming. It takes a lot to feel comfortable in our own skin – there's no room for stigma about our bodies.

Share a selfie on social using #NationalCurvesDay, #DapperBomber, or #CurvyBombshell rocking your red to show support.
Be the change you want to see. A significant portion of the annual Gala's proceeds will fund the organization's mentoring programs and/or a charity of choice.
Confidence is Key, Knowledge is Power, and Support is Everything! Join National Curves Day, Inc. in advocating for self-love, inclusion, and diversity through Embrace. Encourage. Empower. Show off your confidence by using #NationalCurvesDay to share on social media.
NATIONAL CURVES DAY HISTORY

Zak (KSecret Dunbar-Bell), Creative Director and CEO of Jon Marc Collection, created National Curves Day in 2015 to encourage women (and now men also) to love who they are right where they are! In 2016, National Curves Day became incorporated as a global non-profit (COED) social organization embodying inner peace, confidence, love for self, and others. Their foundation mission is built on, "Embrace. Encourage. Empower." for the curvy and plus-size community.
In 2015, National Curves Day launched with over 100 weeks of social media promotion encouraging women to embrace all things plus positive while at the same time strengthening efforts to stop body-shaming. As the movement grew, so did the urge and desire to empower men who faced challenges battling society's norms. In 2017, the event became COED (inclusive) and the organization's mission of Embrace.Encourage.Empower. attained equal purpose.
In 2018, the Registrar at National Day Calendar® proclaimed the day to be observed annually on the second Wednesday in October.
There are over 1,500 national days. Don't miss a single one. Celebrate Every Day® with National Day Calendar®!

For more information email Press@NationalCurvesDay.com or 301.404.9436
NATIONAL STOP BULLYING DAY
National Stop Bullying Day on the second Wednesday in October brings together students, faculty, and parents to end bullying.
This annual designation promotes standing up against and put an end to bullying. No child should be afraid to ride a bus or go to school because a classmate threatens them. Children who have been bullied should also feel they can report the incident without repercussions.
Types of Bullying
Bullying comes in many forms. It occurs repeatedly and is a way for the perpetrator to show their power. Whether the bullying is verbal, physical, relational, or cyberbullying, the results are detrimental.
Verbal bullying involves spoken words. The person may threaten or call names. They may use disrespectful language toward family, friends, or specifically aimed at their target.
Physical bullying is aggression in the form of hitting, kicking, pushing, or any unwanted touch.
Relational bullying involves purposely excluding someone from activities, groups, or events through social tactics.
Cyberbullying includes using social media, texts, and the internet to spread rumors, lies, or mean messages about a person.
Each type of bullying may have similar effects on the targeted person. They may withdraw even from their family or become mysteriously ill often. It's essential to keep an open line of communication with children and students. Encourage students to participate in activities outside the home, too. Teach children the appropriate use of the internet, social media, and text. While having daily discussions with family members about their day, share information on setting boundaries. Teach them the behavior you expect them to display, how to treat others, and provide a role model of the same.
The U.S. Department of Human Services set up a hotline that's available 24/7 to receive assistance stopping bullying. Call 1-800-273-8255.
In the U.S., the National Suicide Prevention Lifeline is 1-800-273-8255. Also, in the U.S., the Suicide National Hopeline is 1-800-784-2433. Spanish is 1-888-628-9454.
HOW TO OBSERVE #StopBullyingDay
Attend a bullying prevention event in your school. If your school doesn't host an event, help them get one started. Getting involved in activities spotlighting their strengths will help to empower them. Report bullying when you see it and support those who have suffered from it to report it, too. Use #StopBullyingDay to post on social media. Inform yourself about the dangers of bullying.
NATIONAL STOP BULLYING DAY HISTORY
In 2009, eighteen sixth grade students from St. Stanislaus Kostka declared October National Stop Bullying Month, the second week of October National Stop Bullying Week, and Stop Bullying Day on the second Wednesday of October.
NAVY BIRTHDAY
On October 13th, the United States Navy observes its birthday every year.
The United States Navy (USN) is the United States Armed Forces' naval warfare service branch and one of the seven uniformed services of the United States. The U.S. Navy is currently the largest, most powerful navy in the world, with the highest combined battle fleet tonnage. The service has over 340,000 personnel on active duty and more than 71,000 in the Navy Reserve.
With only two ships and a crew of eighty men, the Continental Navy was born on October 13, 1775. The decision of the Continental Congress set the Continental Navy on course to carry arms to the British army, not to defend against it. However, these two ships and crew represent the birth of the United States Navy.
Throughout the Revolutionary War, their importance grew. Today, the United States maintains 40 naval bases across the country, including the world's largest Naval Station Norfolk, in Norfolk, Virginia.
Below the sea, submarines became a part of the Navy during World War II. While experiments began in the late 1800s and during the Civil War, they did not become a large part of the Navy inventory until World War II. At that point, subs became necessary for surveillance and rescue, even though they were also armed.
With the advent of the airplane, the Naval ships became vital stations for the Airforce as well. As a result, the Navy modified ships into floating landing strips. Today, joint Naval and Airbases such as Pearl Harbor-Hickam provide the country with sea and air defense fleets.
HOW TO OBSERVE #NavyBirthday
Celebrate with the U.S. Navy. Join Navy personnel as they celebrate their history and military heritage. Learn about naval history in the United States and around the world. Explore the various fleets the Navy uses. Celebrate a sailor you know by giving them a shout-out. Use #HappyBirthdayNavy to post on social media.
NAVY BIRTHDAY HISTORY
On October 13, 1775, the Continental Congress authorized the first American naval force. Thus began the long and prestigious heritage of the United States Navy. Between 1922 and 1972, the Navy celebrated its birthday on October 27th, the date of Theodore Roosevelt's birth. The Navy League of the United States designated the date due to Roosevelt's foresight and vision in elevating the U.S. Navy into a premier force.
The change to October 13th was seen as the more relevant date in line with the first official action legislating a navy. Since 1972, the Navy has officially recognized October 13th as the official date of its birth.
Regardless of when the Navy observed its birth, the celebration has always been one of pride.

NATIONAL BRING YOUR TEDDY BEAR TO WORK/SCHOOL DAY
National Bring Your Teddy Bear to Work/School Day provides a day to cuddle up with a sweet childhood toy.
Teddy Bears provide comfort. Many of us have a childhood bear we snuggled up with when we were ill or scared. They were companions. Most Teddy Bears are the perfect size for children to hug at night while they drift off to sleep. They fit neatly into their tiny arms.
For adults, a teddy brightens up your day and brings a feeling of celebration to your office. In the classroom, the variety of Teddy bears brings delight and fascination. The day can also be an opportunity to give a teddy bear to someone who needs encouragement.
In 1902, American President Theodore Roosevelt refused to shoot a bear cub while hunting in Mississippi. This incident made national news. Clifford Berryman published a cartoon of the event in the Washington Post on November 16th, 1902. The caricature became an instant classic.
The Berryman cartoon of Teddy Roosevelt and the cub inspired New York store owner Morris Michtom to create a new toy. Morris Michtom wrote President Roosevelt to ask permission to name the new toy a "Teddy Bear."
Since the advent of the Teddy Bear, a parade of famous characters followed.
HOW TO OBSERVE #BringYourTeddyBearToWorkSchoolDay
Dress up your teddy bear and take him out on the town. Other ways to celebrate include:
Hosting a Teddy Bear tea party.
Taking photos of your Teddy Bear.
Inviting friends for a Teddy Bear sleepover.
Shopping for a new Teddy Bear.
Reading Teddy Bear stories.
Use #BringYourTeddyBearToWorkSchoolDay to post on social media.
NATIONAL BRING YOUR TEDDY BEAR TO WORK/SCHOOL DAY HISTORY
National Day Calendar continues researching the origins of this fun toy holiday.
NATIONAL YORKSHIRE PUDDING DAY
National Yorkshire Pudding Day is observed across the United States each year on October 13th.
Not to be confused with a dessert, Yorkshire Pudding is a traditional English dish similar to a popover. The dish is made from a batter and is usually served with roast meat and gravy.
Cooks in the north of England devised a means of using the fat that dropped into the dripping pans. They created a batter pudding while the meat roasted in the oven. In 1737, one such cook published a recipe for "A Dripping Pudding" in The Whole Duty of a Woman.
Make a good batter as for pancakes: put in a hot toss-pan over the fire with a bit of butter to fry the bottom a little then put the pan and butter under a shoulder of mutton, instead of a dripping-pan, keeping frequently shaking it by the handle and it will be light and savoury, and fit to take up when your mutton is enough; then turn it in a dish and serve it hot. ~ From The Whole Duty of a Woman.
In 1747, Hannah Glasse published similar instructions in The Art of Cookery Made Plain and Easy. She named the recipe 'Yorkshire Pudding.' Glasse received credit for re-inventing and renaming the original version of 'A Dripping Pudding."
These savory popovers open up a world of possibilities when it comes to fillings. While the gravy is traditional, don't hesitate to add cheese, eggs, your favorite protein, or an herby filling. If you have more of a sweet tooth, straying from the traditional by adding chocolate, caramel, or a cream cheese filling sounds perfect!
HOW TO OBSERVE #YorkshirePuddingDay
Of course, celebrating the day requires eating Yorkshire Pudding. You're likely to find it served in a pub-like setting on the East Coast. However, we also have recipes to share. With cooler weather, a Yorkshire pudding smothered in gravy sounds like a meal to serve to family and friends. It's a perfect way to Celebrate Every Day®! We highly recommend it.
Quick and Easy Yorkshire Pudding
Yorkshire Pudding
And, as always, share your favorite restaurant, recipe or celebration with us using #YorkshirePuddingDay to post on social media.
NATIONAL YORKSHIRE PUDDING DAY HISTORY
National Day Calendar continues researching the origins of this savory food holiday.
NATIONAL EMERGENCY NURSE'S DAY
National Emergency Nurse's Day on the second Wednesday in October recognizes the dedication of ER nurses across the nation and it takes place during Emergency Nurses Week. We take this day to say "thank you" to the emergency room nurses for their hard work, dedication, service, and commitment. As they provide unwavering care to their patients and families, their loyalty to the emergency nursing profession does not go unnoticed.
Emergency room nurses are the first people we see when we have an accident or a medical emergency. They work hard to put us at ease and eliminate pain and discomfort. The day encourages us to let them know just how important they are in keeping hospitals running smoothly.

According to the CDC, per 100 persons, 45.8 visits were recorded. Since the ER nurse will be the first to see the patient, their training means the utmost to the patient. Most ER nurses earn a degree as a Registered Nurse. Beyond their degree program, many nurses continue their training, advancing their skills and improving their knowledge of the ever-changing medical field. Some will specialize as well.
Statistics on ER nurses a difficult to find. However, there are over 3 million RNs in the U.S. workforce today.
HOW TO OBSERVE #EmergencyNursesDay
While not everyone has experienced an emergency visit, you can still participate in the day.
Learn more about the day in the life of an emergency nurse.
Send them a note of care and support.
Put together care packages for emergency nurses. Add bottled water, energy snacks, a card of encouragement, or a coffee gift card.
Share your experiences under the care of an emergency nurse.
Give them a word of compassion.
Help your hospital organize an event to show your support and appreciation for nurses.
Give a shout-out on social media to an emergency nurse you know.
No matter how you thank them, don't forget to use #EmergencyNursesDay to post on social media.
NATIONAL EMERGENCY NURSE'S DAY HISTORY
Sponsored by the Emergency Nurses Association since 1989, this day is part of Emergency Nurse's Week.

METASTATIC BREAST CANCER AWARENESS DAY
On October 13th, National Metastatic Breast Cancer Awareness Day focuses on the estimated 271,270 Americans diagnosed with this destructive cancer.
Each year, treatments for all kinds of breast cancer are improving. Metastatic cancer is a stage IV cancer invading all areas of the body. It affects the liver, lungs, brain, lymph nodes, and more. Both men and women are diagnosed each year. Additionally, there are different types of metastatic breast cancer.
October is Breast Cancer Awareness Month. While the awareness campaign mainly focuses on preventative measures such as mammography, it is important to know research continues for a cure for metastatic breast cancer. Those with metastatic breast cancer require treatment options and an understanding support system.
Treatment options continually advance. Whether a patient chooses a trial or a more standard approach to treatment, a clinical team will provide options. Either way, a support system of family and friends helps to manage the stress and adjustments that come with the diagnosis.
The day also gives a voice to those who live with metastatic breast cancer. It encourages the world to learn more about the disease, how it progresses, affects the person and those around them. It raises awareness of the need for treatment options, research, and more.
HOW TO OBSERVE #MetastaticBreastCancerAwarenessDay
Learn more about metastatic breast cancer. Support friends or family members who may have received this diagnosis by offering assistance and listening to their needs. It's a devastating diagnosis to receive. While many breast cancers can be cured, metastatic breast cancer cannot. Not yet. Donate to help fund research. Find out how you can help by visiting mcbn.org. Share your story using #MetastaticBreastCancerAwarenessDay on social media.
NATIONAL METASTATIC BREAST CANCER AWARENESS DAY
Before 2009, the observance was promoted by several breast cancer awareness groups around the country. In 2008, for example, the mayor of Poughkeepsie, NY, proclaimed the day on October 13th. Then in 2009, through efforts of breast cancer patients across the country, Congress passed resolutions declaring October 13th National Metastatic Breast Cancer Awareness Day. Since then, cancer patients, their loved ones, and the medical community observe the day with support and continued hope for a cure.
NATIONAL FOSSIL DAY™
National Fossil Day promotes the scientific and educational value fossils present to us every day. Not only that, they're just cool! The observance takes place annually on Wednesday of the second full week in October.
All around the world, paleontologists seek and identify the remnants of animals, insects, and plant life that once lived and grew on the earth. Some of these creatures lived hundreds, thousands, and millions of years ago. These fossils leave a record that provides clues to the Earth's history.
From the microscopic fossils of an arthropod to the gigantic titanosaur, humans continue to be fascinated with fossils. The idea of discovering something embedded in ancient sediment motivates some to keep digging. Paleontologists identify fossils much like biologists identify the discovery of a new species of animal or plant life. They classify, name, and organize fossils based on their characteristics.
In the scientific world, the scientist who makes the discovery also earns the naming rights. Frequently, the names are entirely scientific, using Latin or Greek roots. However, paleontologists enjoy being creative. For example, fourteen-year-old Wes Linster discovered Bambiraptor Feinbergi in 1993. The name means Bambi thief. Some scientists name their discoveries after living people. In the case of one trilobite that made it into the record books, the name Aegrotocatellus jaggeri comes the rock legend, Mick Jagger.
While fossils were real living beings, the mystery and magic of fossils cannot be overlooked. One of the latest additions to the fossil library reminds us of that. Its name, Dracorex hogwartsia, honors the Hogwarts family.
HOW TO OBSERVE #NationalFossilDay
Visit a local museum, or do some research about fossils. Attend an event or sponsor one. While you're out discovering the world of fossils, tell us about your favorites. Let us know by using #NationalFossilDay to post on social media.
Do you want to discover even more about fossils? We share with you 5 Fantastic First Fossil Discoveries. You can also visit the National Day Calendar Classroom for project ideas and resources that help you Celebrate Every Day in the classroom.
NATIONAL FOSSIL DAY HISTORY
On October 13, 2010, the first National Fossil Day launched across the country during Earth Science Week to celebrate the educational and scientific value fossils provide. The National Park Service and over 270 partners hosted events across the United States, allowing the public opportunities to learn more about the world's fossil heritage. The partners include museums, institutions, organizations, and many other groups.
Each year the sponsors create a new National Fossil Day logo depicting a prehistoric organism. The logos promote National Fossil Day and provide educational opportunities to share more information about fossils. The original National Fossil Day logo was created in 2010 and featured a fossil mammal known as the titanothere. Other featured fossils include:
2011, the marine reptile known as the mosasaur was used as the official logo.

2012, the mammoth was featured in the annual logo.

2013, a Paleozoic invertebrate known as the eurypterid was highlighted in the annual logo.




NATIONAL TAKE YOUR PARENTS TO LUNCH DAY

National Take Your Parents to Lunch Day changes annually. During this event, parents will visit their children's school and have a meal with them in the school cafeteria.

The goal of the day is to learn more about what goes into putting together a healthy lunch. Parents and school officials have an opportunity to open the lines of communication so they can work together to provide kids with the healthiest meals possible. It's also a terrific day to find out what your child enjoys about school lunches. When adults show an interest in the daily life of their children, they have the opportunity to learn their routine. They also see firsthand the potential for growth and keeping your child's brain fed for learning.

Giving children the opportunity to show adults the ropes in the lunchroom will also cue you into where they may struggle. What's working for them? Which foods should your child try more of? Providing follow-up with and networking with the school becomes a powerful way to help students stay healthy and fueled all day long.

HOW TO OBSERVE #TakeYourParentsToLunchDay

Children, invite your parents to join you for lunch. If your school doesn't currently participate in the day, encourage them to add it as an event. Parents, throughout the school year, join your children for lunch. Find out more about their day. Offer to volunteer during lunch, too. Use #TakeYourParentsToLunchDay to post on social media.

NATIONAL TAKE YOUR PARENTS TO LUNCH DAY HISTORY

Take Your Parents To Lunch Day is promoted annually by Kiwi Magazine. Click here for more information on how you or your school can participate.
On Deck for October 14, 2021
National Days
International Days
October 13th Celebrated (And Not So Celebrated) History
1775
The Continental Congress authorizes the first American naval force. Thus began the long and prestigious heritage of the United States Navy.
1860
Two technologies come together to take the first aerial photograph in the United States. Rising 1200 feet above Boston in Samuel Archer Kings' hot air balloon, photographer Wallace Black took glass plate photos of the city.
1884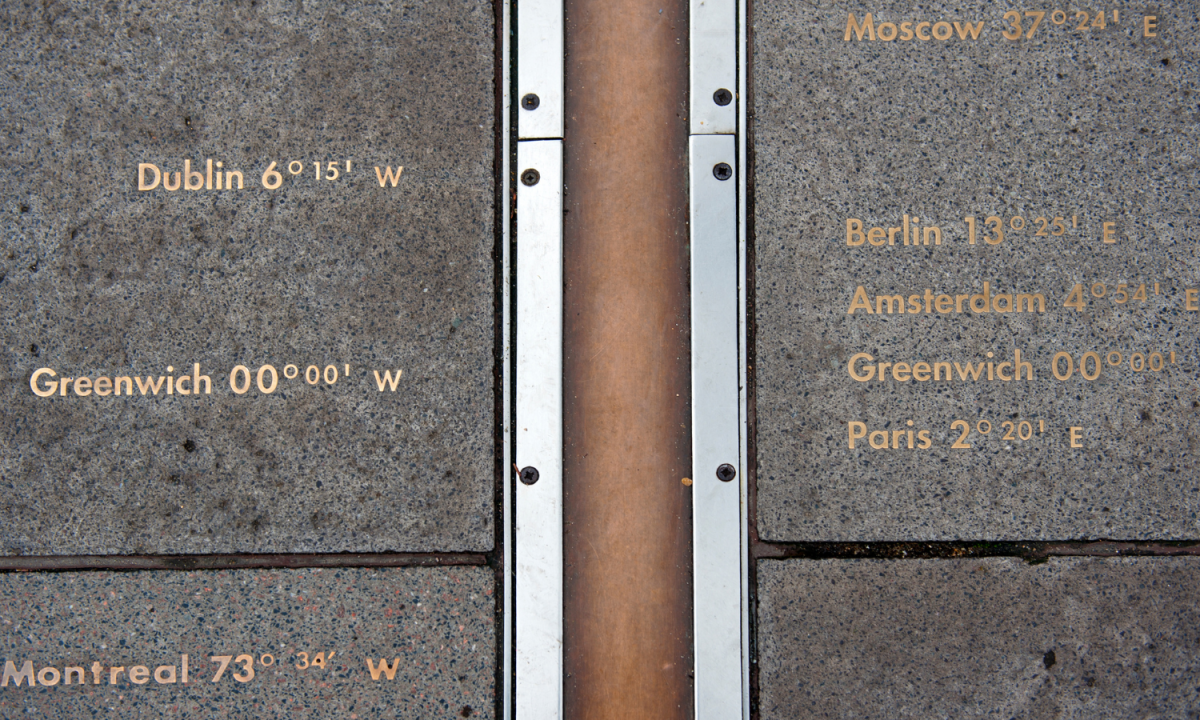 The Royal Observatory in Greenwich, London is established as the prime meridian.
1903
The Boston Americans (also known as the Pilgrims) win the first modern-day World Series in the 8th game. They defeated the Pittsburgh Pirates 3-0.
1914
The U.S. Patent Office granted Garrett A Morgan patent No. US71569712A for a breathing hood. The invention was designed to protect firefighters as they entered smoke and flame engulfed buildings and led to some of the first gas masks used in World War I and II.
Recipe of the Day
Name: Kiwi Mango Parfait
Prep: 5 minutes
Total Prep: 5 minutes
Servings: 2
Ingredients:
1 1/2 cups vanilla yogurt
2 tablespoons chia seeds
1/2 cup granola + 1 tablespoon
1-2 mangoes, sliced
2 kiwi, sliced
Instructions:
In a small bowl, mix half the yogurt with the chia seeds. Divide the chia seed mixture between the two jars, creating the first layer. Add 1/4 cup granola to each jar. Layer the mango slices. Add the remaining yogurt. Top with the kiwi and sprinkle with the last two tablespoons of granola.
October 13th Celebrated (And Not So Celebrated) Birthdays
Leon Leonwood Bean – 1872
In 1912, the outdoorsman and businessman founded L.L. Bean to sell "Maine Boots." Bean offered a 100% guarantee on his product, a policy the company still honors today.
Arna Bontemps – 1902
The educator, poet, librarian, and advocate published several short stories and poems. He also contributed to the Harlem Renaissance and is considered one of the great historians of Black culture.
Herbert Lawrence Block (Herblock) – 1908
The political cartoonist's extensive career spanned 72 years. Covering 15 presidential administrations from Warren G. Harding to George W. Bush, Herblock's political commentary covered a wide variety of subjects. From the stock market crash and the Great Depression to wars, scandals, and social issues, Block saw it all.
Dorothy Bolden – 1923
As a civil rights leader, Bolden founded the National Domestic Worker's Union of America in 1968. The organization and its founder gave voice to Black domestic workers around the country. Bolden's mission strived to improve working conditions by changing legislation, working with employers to develop better relationships, and being an instrumental part of the community.
Margaret Thatcher – 1925
From 1979 to 1990, Thatcher served as Prime Minister of the United Kingdom. She was also the first woman to lead a Western democracy. Throughout her administration, she was one of the most respected and controversial leaders in the world.
Paul Simon – 1941
The American musician and singer-songwriter rose to popularity in the duo Simon & Garfunkel. From the song "Bridge Over Troubled Water" and the "Sound of Silence" during his duo days to his album Graceland, he's earned numerous awards.
Jerry Rice – 1962
The first-round NFL draft pick played 20 seasons with four different teams. As a highly talented wide receiver, he earned three Super Bowl championship with the San Francisco 49ers as well as numerous awards.
Nancy Kerrigan – 1969
As an Olympic figure skater, Kerrigan earned bronze in the 1992 Olympic Games in Albertville, France. In 1994 at the Lillehammer, Norway, despite an injury inflicted on her knee by a hitman, she earned silver.
Sacha Baron Cohen – 1971
The comedian, actor and producer creates edgy and bizarre characters, many of whom he portrays in serious storylines. Some of his most well-known characters include Borat and Brüno in films by the same name and Thénardier in Les Misérables.
About National Day Calendar
National Day Calendar® is the authoritative source for fun, unusual and unique National Days! Since our humble beginnings on National Popcorn Day in 2013, we now track nearly 1,500 National Days, National Weeks and National Months. In addition, our research team continues to uncover the origins of existing National Days as well as discover new, exciting days for everyone to celebrate.

There's a celebration for everyone. While National Road Trip Day satisfies the itch to wander, many pet days let us share our love of animals. National 3-D Day and National Astronaut Day honor the advancement of technology, too. Every food day you can imagine (National Avocado Day, for example), will keep you celebrating, also!
Be sure to stay in the know by signing up for our e-mail updates. Also, follow us on Facebook, Twitter, and Instagram.
Our Ambassador Program is another way #CelebrateEveryDay®! Whether you become an ambassador or follow one of the savvy ambassadors, their fun videos and posts will keep you prepared for every holiday.