Looking Back
October 10, 2022 - WORLD MENTAL HEALTH DAY – NATIVE AMERICAN DAY – NATIONAL ONLINE BANK DAY - NATIONAL WALK TO A PARK DAY – NATIONAL KICK BUTT DAY – COLUMBUS DAY – NATIONAL CAKE DECORATING DAY – NATIONAL METRIC DAY – NATIONAL ANGEL FOOD CAKE DAY – NATIONAL HANDBAG DAY
OCTOBER 10, 2022 | WORLD MENTAL HEALTH DAY | NATIVE AMERICAN DAY | NATIONAL ONLINE BANK DAY | NATIONAL WALK TO A PARK DAY | NATIONAL KICK BUTT DAY | COLUMBUS DAY | NATIONAL CAKE DECORATING DAY | NATIONAL METRIC DAY | NATIONAL ANGEL FOOD CAKE DAY | NATIONAL HANDBAG DAY
WORLD MENTAL HEALTH DAY | OCTOBER 10
Annually, World Mental Health Day on October 10th raises awareness and mobilizes efforts to support mental health. Read more…
NATIVE AMERICAN DAY | SECOND MONDAY IN OCTOBER
Native American Day, observed annually on the second Monday in October, celebrates the cultures and contributions of the many Native American tribes. The observance is also known as Indigenous Peoples' Day. Read more…
NATIONAL ONLINE BANK DAY | SECOND MONDAY IN OCTOBER
On the second Monday in October, National Online Bank Day reminds us we don't have to take it to the bank to get it to the bank. The day celebrates the advantages offered by online banks. Read more…
NATIONAL WALK TO A PARK DAY | OCTOBER 10
Public parks and green spaces are a community's backyard. They offer nearby residents a place to play, connect, and reap the benefits of the outdoors. That's why National Walk to a Park Day on October 10th encourages us to walk to our local parks. Feel the wind on your face. Take in the fall weather. Visit with neighbors. Play with your children. And appreciate all the benefits green spaces offer communities. Read more…
NATIONAL KICK BUTT DAY | SECOND MONDAY IN OCTOBER
National Kick Butt Day is observed annually on the second Monday in October. This is a day to give yourself a kick in the seat of the pants. Read more…
COLUMBUS DAY | SECOND MONDAY IN OCTOBER
Columbus Day on the second Monday in October is observed in the United States each year. The day signifies Christopher Columbus' arrival to America on October 12, 1492. Read more…
NATIONAL CAKE DECORATING DAY | OCTOBER 10
National Cake Decorating Day on October 10th recognizes the creative artist who elevates cake design to another level. Read more…
NATIONAL METRIC DAY | OCTOBER 10
On 10/10, National Metric Day recognizes the metric system, its history, and its benefits. Read more…
NATIONAL ANGEL FOOD CAKE DAY | OCTOBER 10
National Angel Food Cake Day on October 10th celebrates the delicious, light, and fluffy cake that many home cooks serve with fruit or glazes. Read more…
NATIONAL HANDBAG DAY | OCTOBER 10
National Handbag Day on October 10th recognizes the versatile and utilitarian bag that goes by many names. Read more…
On Deck for October 11, 2022
National Days
International Days
Recipe of the Day
Name: Lemon Pound Cake
Prep: 10 minutes
Cook: 1 hour 15 minutes
Total Prep: 1 hour 25 minutes
Servings: 10-12
Ingredients:
Cake
1 pound cake flour (3-1/2 cups)
1 pound butter
1 pound sugar (2 cups)
1 pound eggs (9 large)
2 tablespoons grated lemon zest
2 tablespoons fresh lemon juice
Glaze
1 cup confectioners' sugar
2 tablespoons fresh lemon juice
Instructions:
Preheat oven to 300°F. Prepare two or three bread loaf pans or one bundt pan and a loaf pan.
Cream butter well, add sugar gradually and cream until light and fluffy.
Add eggs two at a time, and beat well after each. Add lemon juice and lemon zest.
Add flour gradually and beat until smooth.
Pour mixture into pans. Bake for about 1 hour and 15 minutes.
Let cool slightly, 5-10 minutes, and then invert onto a serving plate.
In a small bowl, mix confectioners' sugar and lemon juice. Drizzle glaze over cooled cake before serving.
October 10th Celebrated History
1871
After killing an estimated 300 people and millions of dollars in damage, the Great Chicago Fire is extinguished.
1899
Inventor Isaac R Johnson receives patent No. 634,823 for a folding bicycle frame.
1923
The first dirigible in the U.S. Navy's fleet is christened. Named the USS Shenandoah, the Algonquian word has several meanings, including "Daughter of the Stars."
1933
The inventor received No. 1,929,453 that would later result in a product made from polyvinyl chloride or PVC.
1966
The Simon and Garfunkel duo releases the album Parsley, Sage, Rosemary and Thyme. The album features songs "Homeward Bound" and
"Scarborough Fair."
1980
On this day in 1980, the Very Large Array in Socorro, NM is dedicated. The centimeter-wavelength radio astronomy observatory has been instrumental in numerous discoveries in space.
1986
Asteroid 3753 Cruithne is discovered to be orbiting the Earth. Its unique orbit takes hundreds of years to complete and is impacted by the Sun.
1987
Doug Jarvis completes his 964th consecutive NHL game. The hockey forward achieved this record across three teams; the Montreal Canadiens, Washington Capitals and Hartford Whalers.
October 10th Celebrated Birthdays
William Morris, 1st Viscount Nuffield – 1877
The English industrialist established Morris Motors Ltd in 1919 to produce cars and would capitalize on the assembly line to keep prices affordable.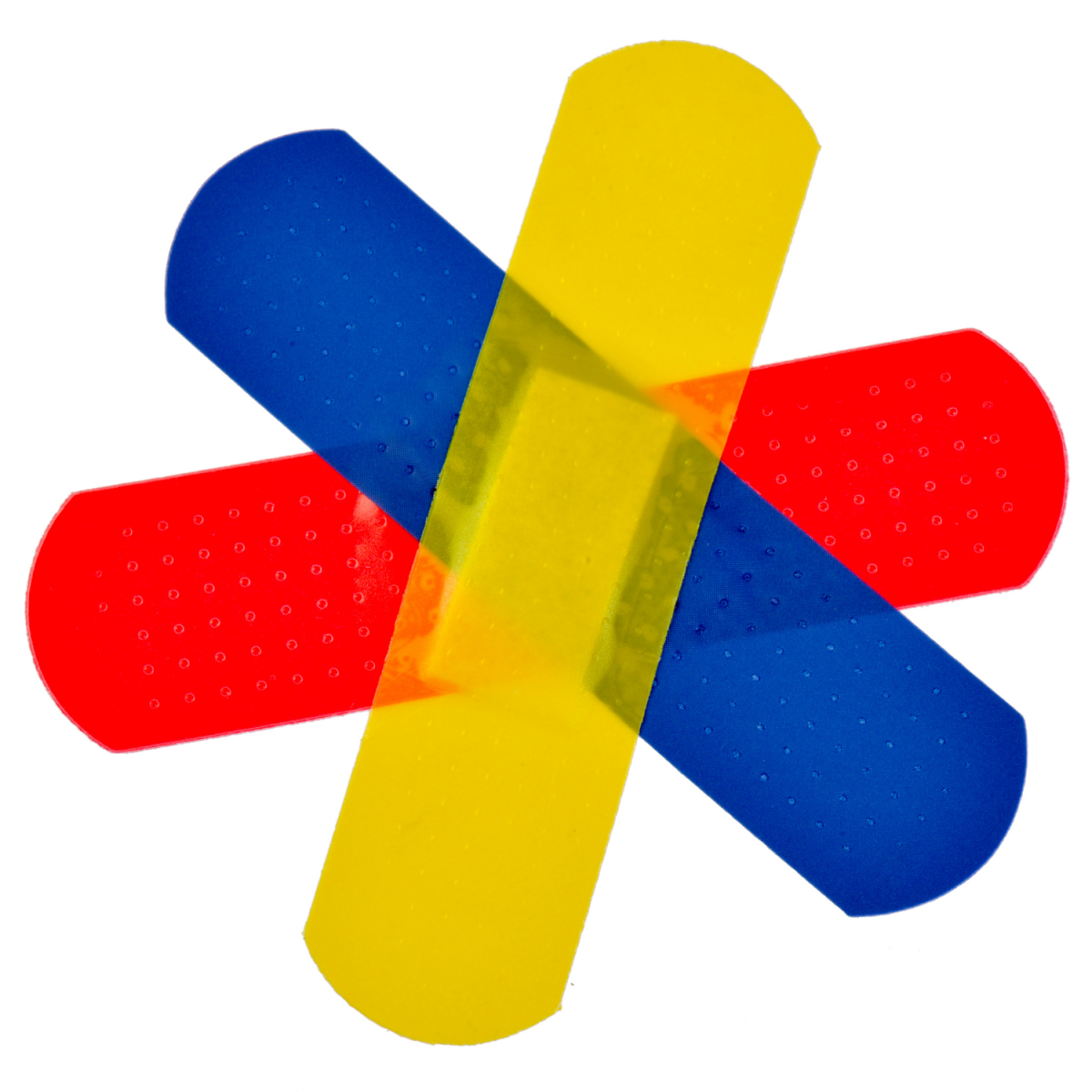 Earle Dickson – 1892
The inventor of the adhesive bandage (U.S. patent No. 1,612,267) worked as a cotton buyer for Johnson & Johnson.
Frederick D. Patterson -1901
Founder of the United Negro College Fund, Patterson also founded the School of Veterinary Medicine at the Tuskegee Institute.
Clare Hollingworth – 1911
The British war correspondent was the first journalist to report German troops massing along Poland's border. She was also the first to break the news of their invasion. The BBC film World on Fire is partly inspired by the scenes Hollingsworth witnessed and reported.
Giant Haystacks – 1946
Born Martin Austin Ruane, the professional wrestler made a name for himself in the 1970s and 1980s.
David Lee Roth – 1954
The hard-rocker is best-known as the lead singer for the band Van Halen.
About National Day Calendar
National Day Calendar is the original and authoritative source for fun, unusual and unique National Days! Since our humble beginnings on National Popcorn Day in 2013, we have been tracking the National Days, National Weeks, National Months, and International Days. We became the first calendar of its kind to curate the days all in one place and tell their stories, too! Here at National Day Calendar, we are on a mission to Celebrate Every Day with you! And by you, we mean families, businesses, educators, and strangers we meet on the street. There's more than one day for everyone.
At National Day Calendar, we discovered the National Days have a way of inspiring us. We're honored to tell the stories behind the days and provide you with informational ways to incorporate the National Days into your business, family, schools, and home!