Looking Back
October 10, 2021 - NATIONAL WALK TO A PARK DAY – WORLD MENTAL HEALTH DAY – CLERGY APPRECIATION DAY – NATIONAL HANDBAG DAY – NATIONAL CAKE DECORATING DAY – NATIONAL ANGEL FOOD CAKE DAY – NATIONAL METRIC DAY
OCTOBER 10, 2021 | NATIONAL WALK TO A PARK DAY | WORLD MENTAL HEALTH DAY | CLERGY APPRECIATION DAY | NATIONAL HANDBAG DAY | NATIONAL CAKE DECORATING DAY | NATIONAL ANGEL FOOD CAKE DAY | NATIONAL METRIC DAY

NATIONAL WALK TO A PARK DAY
Public parks and green spaces are a community's backyard. They offer nearby residents a place to play, connect, and reap the benefits of the outdoors. That's why National Walk to a Park Day on October 10th encourages us to walk to our local parks. Feel the wind on your face. Take in the fall weather. Visit with neighbors. Play with your children. And appreciate all the benefits green spaces offer communities.
Parks are an essential part of improving public health. They provide a place to play, exercise, and commune with nature. They support equitable and thriving communities. And they protect communities from the impacts of the climate. Yet, 100 million people, including 28 million kids, do not have access to a quality park within a 10-minute walk from home.
National Walk to a Park Day is not only a celebration of green spaces but is a call to action for cities to ensure everyone across the U.S. has access to a quality park within a 10-minute walk of their home.
As part of this national day, walk to your local park, encourage your community to support more public parks and green spaces, too.
HOW TO OBSERVE #WalkToAParkDay
On National Walk to a Park Day, you'll find many ways to celebrate. The first step is to step out of your home! Invite family, friends, and neighbors to join you. Add events to make your day at the park fun and memorable:
Walk your favorite route to your local park.
Bring sporting equipment – frisbees, balls, gloves.
Pack a picnic lunch.
Host a community event.
Bring a book or art materials.
And don't forget, public parks include playgrounds, beaches, trails, and some schoolyards. Capture your celebration in pictures and video and share them on social media, too. Tag them with #WalkToAParkDay and @10MinWalk and join the conversation!
NATIONAL WALK TO A PARK DAY HISTORY
The Trust for Public Land launched the 10-Minute Walk Campaign on 10/10/2017, a movement that calls on mayors to ensure that everyone in US cities has access to a quality park within a 10-minute walk of their home. By 2021, the Campaign generated nearly 300 pledges from mayors across the country to increase park access for its residents. That same year, The Trust for Public Land founded National Walk to a Park Day on October 10th to further the campaign and focus on the importance green spaces play in our lives.
The 10-Minute Walk Campaign accelerates the creation of parks that drive equitable, healthy, and thriving communities by calling on mayors to ensure that everyone in cities in the U.S. has access to a quality park within a 10-minute walk of their home.
The Registrar at National Day Calendar proclaimed the first National Walk to A Park Day in 2021 to be celebrated on October 10th annually.

haWORLD MENTAL HEALTH DAY
Annually, World Mental Health Day on October 10th raises awareness and mobilizes efforts to support mental health.
Mental health is a hot topic. This is good news. It means the stigma for mental health issues is slowly going away. Mental health issues are finally getting the attention they deserve. Healthcare workers and individuals feel they can discuss mental health more openly. However, that doesn't mean there isn't still work to do, however.
As a whole, we often misunderstand mental health because it is hard to define. Additionally, mental health includes several areas. These areas involve one's social, emotional, and psychological well-being. Mental health affects thoughts, feelings, and actions. When we have positive mental health, we handle stress better, our productivity remains stable, and we realize our full potential.
When one has poor mental health, they are more likely to suffer from a mental health disorder. These disorders include the following diagnoses:
Depression
Generalized Anxiety Disorder (GAD)
Panic disorder
Phobias
Social Anxiety Disorder (SAD)
Obsessive-compulsive Disorder (OCD)
Post-traumatic Stress Disorder (PTSD)
Of these mental health disorders, most people experience anxiety disorders. Statistics show that about 4% of the world's population has a form of anxiety disorder. In the United States, the percentage increases to just over 18% of the population.
Some people are at a higher risk of getting a mental health disorder. These include those with high-stress levels, those who have experienced trauma, and those who have few healthy relationships. However, family history plays a role in higher risk factors, too.
Thanks to increased awareness and increased funding for research, there are effective treatment options for most mental health disorders. Conventional treatment methods include medication, psychotherapy, and hospital and residential programs.
HOW TO OBSERVE #MentalHealthDay
While not everyone faces a life with mental health issues, mental health impacts all of us. That's why discussing mental health with your loved ones is a vital part of this observance.
The World Federation for Mental Health organizes World Mental Health Day. Each year, organizations host a variety of events all around the world to increase awareness about mental health issues. Events include educational seminars, free mental health screenings, walk-a-thons, marathons, conferences, mass media promotions, and public service announcements.
If you know someone who struggles with a mental health disorder, World Mental Health Day is a great way to reach out to them. While many people don't feel comfortable talking to others about their diagnosis, knowing they have someone to reach out to makes a real difference. You can also donate to an organization that advocates for mental health. A few include the National Alliance on Mental Health (NAMI) and the Brain and Behavior Research Foundation. If you think you might have a mental health disorder or are at a high risk of getting one, schedule an appointment with your doctor.
You can also discover more about the advancement of mental healthcare.
Share this day on social media with #WorldMentalHealthDay.
WORLD MENTAL HEALTH DAY HISTORY
The World Federation for Mental Health first observed World Mental Health Day in 1992 with members and contacts in many countries. While the federations first used a theme in 1994, previous years did not. The first theme was "Improving the Quality of Mental Health Services throughout the World." Twenty-seven countries participated in that campaign.
In 1995, the World Federation for Mental Health translated planning kits for World Mental Health Day into various languages. These languages included Spanish and French. Today, planning kits are translated into Hindi, Chinese, Arabic, and other languages, too.
Recent themes for World Mental Health Day have included:
2019: Working Together to Prevent Suicide
2018: Young People and Mental Health
2017: Mental Health in the Workplace
2016: Psychological and Mental Health First Aid


CLERGY APPRECIATION DAY

Clergy Appreciation Day on the second Sunday in October reminds us to recognize the work of ministers, pastors, and priests in the United States. This national day also falls in National Clergy Month, which is observed each October.

Many congregations take up a special offering on this day to bless their pastors. Others use the entire month of October to find different means to bless the leaders with meals, gifts, and even paid vacations. As an individual, there are several ways to show your clergy appreciation.

Tell others – Tell them how much your church leader does for the congregation – and let your pastor overhear you.
Volunteer – churches offer more opportunities for volunteering than just about anywhere. Don't wait to be voluntold.
Pray for your clergy – It should probably be in the first slot, but it seemed so obvious.
Write a note – Thank your minister for being an excellent leader, for his or her compassion, or even something specific.
Ask – Find out where you can help. Some clergy don't delegate enough or (see volunteer) so few people volunteer, they've taken all the burdens upon themselves.

Join your congregation in celebrating your clergy. Recognize them for their leadership, compassion, stewardship, and faith.

HOW TO OBSERVE #ClergyAppreciationDay

Thank your clergy for the work they do. Give them a shout-out using the hashtag #ClergyAppreciationDay and post to your social media accounts. Encourage others to do the same. Being a pastor or other clergy member has its good days, and bad. Yet all leaders need to be recognized for their work and efforts.

Be sure you also personally thank them for all they do to help you and your family!

CLERGY APPRECIATION DAY HISTORY

Hallmark Cards first started Clergy Appreciation National Day of Honor in 1992. The day later changed to Clergy Appreciation Day and is sometimes referred to as Pastor Appreciation Day.

NATIONAL HANDBAG DAY

National Handbag Day on October 10th recognizes the versatile and utilitarian bag that goes by many names.

Not only do handbags come in many shapes and sizes. They can be the size of an envelope or almost as large as an overnight bag. They are available in every imaginable solid color and designs from leopard and zebra prints to calf skin and rhinestones. There truly is something for every taste and style.

Call it what you will – pocketbook, clutch, reticule, purse, evening bag, case, or pouch – they've been coming in handy for thousands of years. The earliest designs were a means of survival, but that didn't stop the user from being creative. Whether they carried tools, ceremonial accessories or gear, the user often decorated them with beads or died the material. Complex pockets organized even the most elaborate sets of accessories.

Today, the availability of synthetic and natural fibers allows for even more variety in design. Bags offer a range of sizes and styles, too. Whether packing light, casual or sophisticated, these purses offer so much to the modern user.

HOW TO OBSERVE #NationalHandbagDay

Show us your style by taking photos of your favorite handbags. Don't forget to post them on social media using #nationalhandbagday.

NATIONAL HANDBAG HISTORY HISTORY

PurseBlog.com created National Handbag day in 2012.

NATIONAL CAKE DECORATING DAY

National Cake Decorating Day on October 10th recognizes the creative artist who elevates cake design to another level.

Many professional cake decorators started their careers as hobbyists. It allows them to express themselves in an edible form. We make or purchase decorated cakes for many of life's events, from baptisms and birthdays to weddings and anniversaries. Decorated cakes help carry out the theme of any party or event.

Did you know cake decorators use at least six different types of icings? Depending on the kind of cake, they may use more than one type. Some help keep the layers together like glue. Others form designs better. And still, other types of icings or frosting add details.

6 Types of Icing or Frosting

Butter Cream

– This soft and very spreadable icing is tasty and preferred by bakers. It's made with sugar and either lard, butter, or margarine.
Cream Cheese Frosting

– By combining Butter Cream frosting and cream cheese, this rich and soft frosting pairs well with cupcakes and red velvet cake.
Fondant

– Made with gelatin, glycerine, shortening, and other ingredients, this sculptable and moldable frosting builds a variety of designs on cakes.
Meringue

– Egg whites, cold water, and granulated sugar beaten to a frothy consistency create a beautifully light and airy frosting. The final product may be served chilled or cooked to a crisp. This frosting often will be found on top of tarts or pies.
Royal Icing

– A paste-like frosting, Royal Icing dries to a hard shell. Made from egg whites, icing sugar, and lime juice, this icing readily accepts colors.

We ooh and awe at a beautifully presented meal or dessert. Cake decorators take the challenge and offer us works of Van Gogh, Monet, Frida Kahlo, Frank Lloyd Wright, and Julia Morgan in pastry form. Not only do we celebrate with dark chocolate ganache, but our eyes can't imagine the feats before us. At times, cake artists also create sugar art, too. They delight us with their flavors and inspiring designs.

HOW TO OBSERVE #CakeDecoratingDay

Decorate a cake. Thank your favorite cake, decorator. Give them a shout out and let them know you appreciate their hard work and dedication. Share your favorite designs or your memories of past cakes that impressed you. What would you like to see in cake design? If you're a cake decorator, share with us your most impressive decoration. Show off! And while you're at it, pat yourself on the back, flour print and all.

Be sure to invite someone to #CelebrateEveryDay with you and enjoy a delicious decorated cake. Use #NationalCakeDecoratingDay to post on social media.

NATIONAL CAKE DECORATING DAY HISTORY

National Day Calendar® continues researching the origins of the sweet and creative food holiday.

NATIONAL ANGEL FOOD CAKE DAY

National Angel Food Cake Day on October 10th celebrates the delicious, light, and fluffy cake that many home cooks serve with fruit or glazes.

Originating in the United States and first becoming popular in the late 19th century, angel food cake was so named because of its airy lightness. It was said to be the "food of the angels."

Making angel food cake requires whipping egg whites until they are stiff. Cream of tartar stabilizes the egg whites. Additional ingredients are then folded into the egg white mixture.

The cake is then usually baked in an ungreased tube pan, leaving a hole in the middle of the cake. The center tube allows the cake batter to rise higher than other pans, causing the batter to clings to all sides of the pan. After baking, the pan is inverted while cooling to prevent the cake from falling in on itself.

Usually, rather than frosting, angel food cakes are topped with a glaze or a sweet fruit sauce and a swirl of whipped cream. Angel food cake also makes beautiful and amazing trifles. The airy layers absorb the flavors of fruit, caramel, liqueurs, and chocolate well. Another dessert that angel food gives an elegant look to is the parfait.

HOW TO OBSERVE #AngelFoodCakeDay

Bake up an angel food cake to share. Invite friends to taste with you. If you don't have a recipe, try one of these. There are so many different varieties, it's hard to choose!

Pineapple Angel Food Cake
Orange Angel Food Cake
Strawberry Angel Food Cake
Mint Chocolate Chip Angel Food Cake
Lemon Angel Food Cake

Use #AngelFoodCakeDay to post on social media.

NATIONAL ANGEL FOOD CAKE DAY HISTORY

National Day Calendar® continues researching the origin of this delicious food holiday.

Angel Food FAQ

Q. Is there a National Devil's Food Cake Day?
A. Yes! National Devil's Food Cake Day is on May 19th. Another related celebration is National Devil Dog Day.

Q. Which has more calories, angel food cake or devil's food cake?
A. Ounce for ounce, the devil's food cake contains more calories than the angel food cake. Without frosting, Without frosting, a 1.5-ounce slice of devil's food cake has 160 calories versus the angel food cake at 110 calories. Add equal amounts of frosting, and the devil's food cake will still contain more calories.

NATIONAL METRIC DAY

On 10/10, National Metric Day recognizes the metric system, its history, and its benefits.

The metric uses decimals as a method of measuring mass, distance, and volume. Though Simon Stevin, a Flemish mathematician, first suggested such a system in his 1586 publication De Thiende (The Tenth), centuries passed before the metric system became an accepted form of measurement.

The metric system uses the following base units:

Meter – measures length
Gram – measures mass
Liter – measures volume

These units are broken down by the power of 10 and the terms used for smaller and larger units carry across the base units. For example, a kilo is equal to the factor of 1000 and deci is equal to the factor of 0.1. A kilometer, kilogram, and kiloliter all mean translate to be 1000 of each base unit while a decimeter, decigram, and deciliter all translate to 0.1 of the base unit. This standardization makes for easy conversions.

Another metric unit of measure is Celsius. Also known as centigrade, this unit measures temperature. The boiling and freezing points of water are 100 degrees apart. While Fahrenheit marks the freezing point of water at -32°F, Celsius marks it at 0°C.

U.S. Weights and Measures

In the United States, the metric system became the preferred system for weights and measures in trade in 1988. However, the metric system still competes with the Imperial system of measurements. Distances are measured by miles, not kilometers. Recipes measure volume and weight by cups and ounces. Football measures distance by the yard. And yet, our doctors and mechanics rely on the metric system. We also purchase bottles of soda and water by liter measurements. Other occupations that predominantly use the metric system include:

Manufacturing
Pharmacy
Transportation
Energy
Healthcare
Technology
Restaurants

On the 10th day of the 10th month, learn about this most accurate system of measurement.

HOW TO OBSERVE #NationalMetricDay

Celebrate the metric system by using it all day long. Test your skill and become accustomed to using metric units. Try these ways to celebrate:

Measure your speed and driving distance in kilometers.
Convert recipes or use recipes using the metric system.
Measure the temperature using Celsius.
Order beverages using the metric system.
Give measurements using centimeters.
Teach a metric unit on October 10.
Compare the Imperial System to the Metric System. What do you find?

While you're measuring up, share how you use the metric system by using #NationalMetricDay on social media.

NATIONAL METRIC DAY HISTORY

In 1977, the National Council of Teachers of Mathematics declared the week of May 9-13 as National Metric Week. Then in 1983, the council moved the observance to the week of October 10th to drive home the usefulness of the metric system. National Metric Day takes place on October 10th of that week.
On Deck for October 11, 2021
National Days
International Days
October 10th Celebrated (And Not So Celebrated) History
1871
After killing an estimated 300 people and millions of dollars in damage, the Great Chicago Fire is extinguished.
1899
Inventor Isaac R Johnson receives patent No. 634,823 for a folding bicycle frame.
1923
The first dirigible in the U.S. Navy's fleet is christened. Named the USS Shenandoah, the Algonquian word has several meanings, including "Daughter of the Stars."
1933
The inventor received No. 1,929,453 that would later result in a product made from polyvinyl chloride or PVC.
1966
The Simon and Garfunkel duo releases the album Parsley, Sage, Rosemary and Thyme. The album features songs "Homeward Bound" and
"Scarborough Fair."
1980
On this day in 1980, the Very Large Array in Socorro, NM is dedicated. The centimeter-wavelength radio astronomy observatory has been instrumental in numerous discoveries in space.
1986
Asteroid 3753 Cruithne is discovered to be orbiting the Earth. Its unique orbit takes hundreds of years to complete and is impacted by the Sun.
1987
Doug Jarvis completes his 964th consecutive NHL game. The hockey forward achieved this record across three teams; the Montreal Canadiens, Washington Capitals and Hartford Whalers.
Recipe of the Day
Name: Ultimate Baked Sweet Potatoes
Prep: 10 minutes
Cook: 55 minutes
Total Prep: 1 hour 5 minutes
Servings: 4
Ingredients:
4 Medium-sized sweet potatoes
1/4 cup unsalted butter, melted
1/4 cup maple syrup
1 teaspoon ground cinnamon
1/4 teaspoon nutmeg
1 cup mini marshmallows
4 slices crumbled Applewood bacon (optional)
Instructions:
Heat oven to 425°F.
Line baking sheet with parchment. Place potatoes on a baking sheet and bake for 45-50 minutes.
Combine butter, maple syrup, cinnamon, and nutmeg in a small bowl.
Slice potatoes open lengthwise. Pour butter mixture over potatoes and mix into the flesh of the sweet potato with a fork. Top with marshmallows.
Broil for 2-3 minutes or until marshmallows brown.
Top with crumbled bacon.
October 10th Celebrated (And Not So Celebrated) Birthdays
William Morris, 1st Viscount Nuffield – 1877
The English industrialist established Morris Motors Ltd in 1919 to produce cars and would capitalize on the assembly line to keep prices affordable.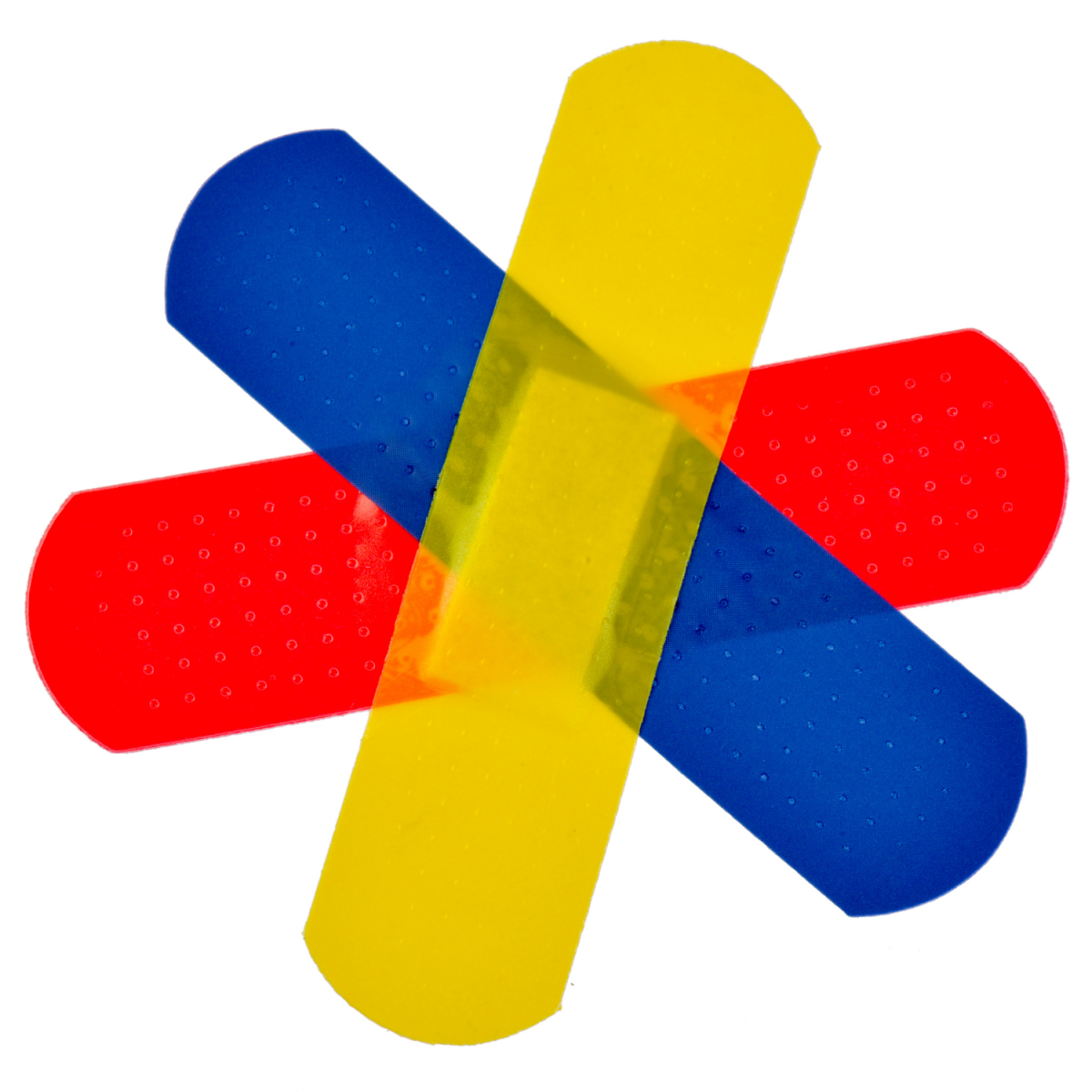 Earle Dickson – 1892
The inventor of the adhesive bandage (U.S. patent No. 1,612,267) worked as a cotton buyer for Johnson & Johnson.
Frederick D. Patterson -1901
Founder of the United Negro College Fund, Patterson also founded the School of Veterinary Medicine at the Tuskegee Institute.
Clare Hollingworth – 1911
The British war correspondent was the first journalist to report German troops massing along Poland's border. She was also the first to break the news of their invasion. The BBC film World on Fire is partly inspired by the scenes Hollingsworth witnessed and reported.
Giant Haystacks – 1946
Born Martin Austin Ruane, the professional wrestler made a name for himself in the 1970s and 1980s.
David Lee Roth – 1954
The hard-rocker is best-known as the lead singer for the band Van Halen.
About National Day Calendar
National Day Calendar® is the authoritative source for fun, unusual and unique National Days! Since our humble beginnings on National Popcorn Day in 2013, we now track nearly 1,500 National Days, National Weeks and National Months. In addition, our research team continues to uncover the origins of existing National Days as well as discover new, exciting days for everyone to celebrate.

There's a celebration for everyone. While National Road Trip Day satisfies the itch to wander, many pet days let us share our love of animals. National 3-D Day and National Astronaut Day honor the advancement of technology, too. Every food day you can imagine (National Avocado Day, for example), will keep you celebrating, also!
Be sure to stay in the know by signing up for our e-mail updates. Also, follow us on Facebook, Twitter, and Instagram.
Our Ambassador Program is another way #CelebrateEveryDay®! Whether you become an ambassador or follow one of the savvy ambassadors, their fun videos and posts will keep you prepared for every holiday.