Looking Back
November 30, 2021 - NATIONAL DAY OF GIVING – NATIONAL MASON JAR DAY – NATIONAL PERSONAL SPACE DAY – COMPUTER SECURITY DAY – STAY HOME BECAUSE YOU'RE WELL DAY – NATIONAL MOUSSE DAY – NATIONAL METH AWARENESS DAY – NATIONAL MISSISSIPPI DAY
NOVEMBER 30, 2021 | NATIONAL DAY OF GIVING | NATIONAL MASON JAR DAY | NATIONAL PERSONAL SPACE DAY | COMPUTER SECURITY DAY | STAY HOME BECAUSE YOU'RE WELL DAY | NATIONAL MOUSSE DAY | NATIONAL METH AWARENESS DAY | NATIONAL MISSISSIPPI DAY

NATIONAL DAY OF GIVING – #GIVINGTUESDAY
National Day of Giving encourages giving back. It takes place the Tuesday after Thanksgiving. We've just spent the weekend shopping and searching for the best possible deals. National Day Of Giving reminds us… Read more…
Also on #GivingTuesday, Nashville's Rick Monroe shares the single "God's Ear" as a special message.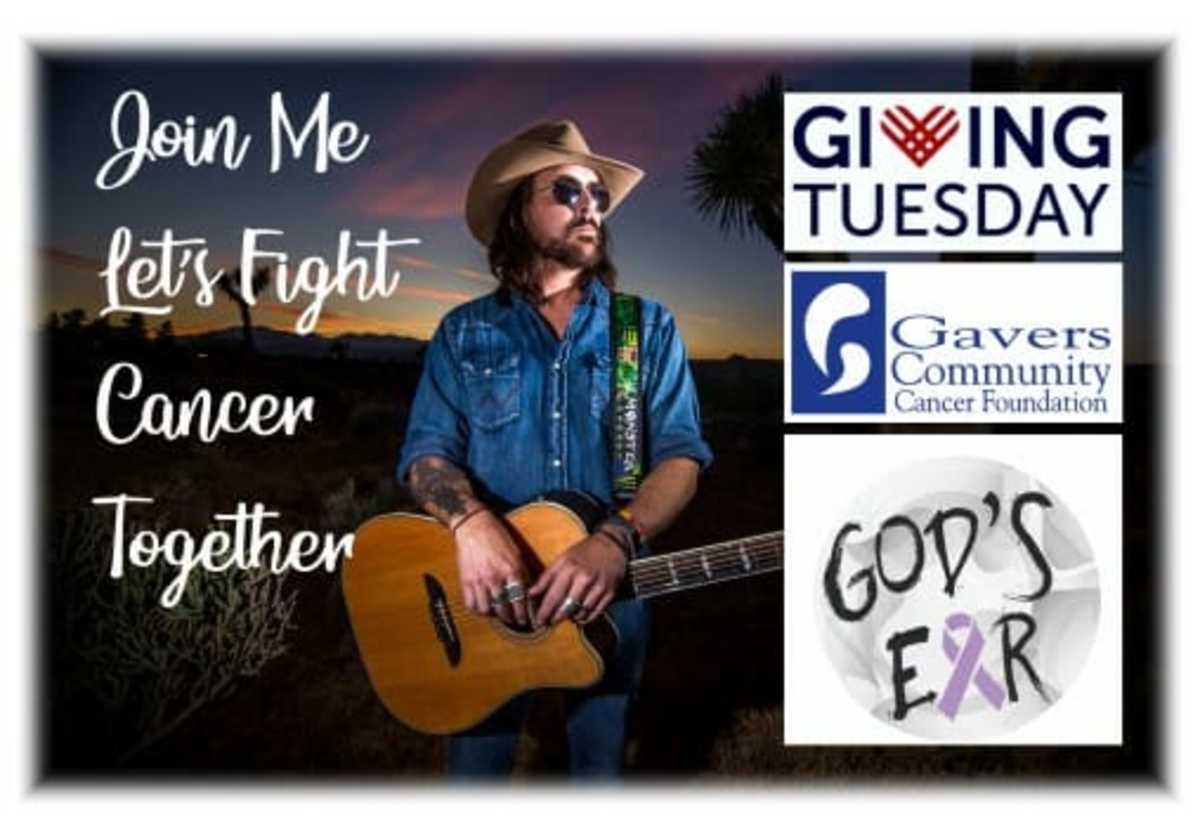 NATIONAL MASON JAR DAY
On November 30th, National Mason Jar Day commemorates an ingenious invention that's been bringing families together for generations. Simply by opening a jar of fruit preserves or spicy salsa, we enjoy the flavors of summer in the midst of winter. For those who love to… Read more…

NATIONAL PERSONAL SPACE DAY
National Personal Space Day on November 30th promotes kindness toward sensitivities and supports healing and self-protection by recognizing everyone's right to decide when and how to be touched. The day provides an opportunity to be aware of a person's unspoken… Read more…

COMPUTER SECURITY DAY
Computer Security Day on November 30th reminds us to protect our computers. Every day, computers become faster and more advanced. Protecting the resources, tools, and information on them protects the people who use them, too. Since the first home computer, how we use them has changed. Today, we use computers to… Read more…

STAY HOME BECAUSE YOU'RE WELL DAY
On November 30th, Stay Home Because You're Well Day gives us an excuse to stay in for the day. We all need a break, and it is nice to take it when we are healthy and can enjoy it. That said, if everyone in the working world took the same day to…Read more…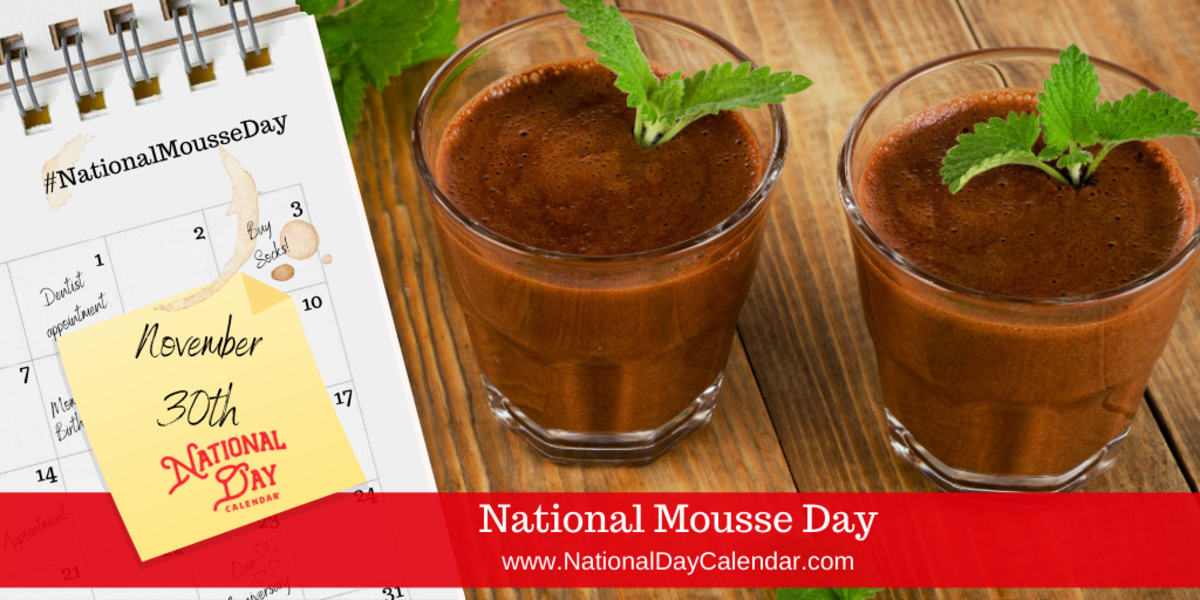 NATIONAL MOUSSE DAY
On November 30th, National Mousse Day serves up a delicious treat that can be savory or sweet. What can we say about mousse? The word "mousse" in French means… Read more…

NATIONAL METH AWARENESS DAY
As part of a nationwide effort, November 30th has been declared National Methamphetamine Awareness Day. The day aims to educate the American public about the effects of methamphetamine abuse on families and communities. As part of the initiative, it is hoped… Read more…

NATIONAL MISSISSIPPI DAY
On November 30th, National Mississippi Day recognizes the home of the Delta blues and the 20th state to join the union. How did you learn to spell Mississippi? Was it the M-I crooked letter-crooked…Read more…
On Deck for December 1, 2021
National Days
International Days
Recipe of the Day
Ingredients:
3/4 cup sugar
3 tablespoons cornstarch
1/8 teaspoon salt
1/4 cup cold water
5 cups fresh blueberries, divided
1 tablespoon butter
1 tablespoon lemon juice
1 refrigerated pie crust (9 inches), baked
Instructions:
Combine sugar, cornstarch, salt, and water in a saucepan over medium heat until smooth. Add 3 cups of blueberries and bring to a boil. Cook for 2 minutes until thick and bubbly stirring frequently.
Remove from the heat and add butter. Stir until butter is melted. Add lemon juice and remaining blueberries. Let cool, then pour into prepared pie crust.
Recommended Side Dishes:
November 30th Celebrated (And Not So Celebrated) Birthdays
Oliver Winchester – 1810
In 1866, Oliver Winchester founded the Winchester Repeating Arms Company.
Samuel Clemens – 1835
The American humorist, publisher and novelist is better known by his pen name, Mark Twain. He authored the classic novels The Adventures of Huckleberry Finn and The Adventures of Tom Sawyer.
Gordon Parks – 1912
The celebrated photographer is best known for writing and directing the film The Learning Tree. It was the first film for a major studio to be directed by an African American. In 1971, Parks directed the film Shaft based on the book by Ernest Tidyman.
Dick Clark – 1929
The iconic radio and television personality hosted American Bandstand for more than 30 years. In 1957, he launched Dick Clark Productions. For 40 years, he was a perennial staple on Dick Clark's New Year's Rockin' Eve. His final appearance was in 2012.
November 30th Celebrated (And Not So Celebrated) History
1858
The U.S. Patent Office issued patent No. 22,186 to John L. Mason for improvements in screwneck bottles. His invention became the most popular glass jar used for food perseveration and his name became synonymous with canning.
1875
Inventor Alexander P. Ashbourne was granted U.S. patent No. 170,460 for a biscuit cutter. His invention included molds of various shapes and allowed multiple biscuits to be cut out at once.
1954
Ann Hodges of Sylacauga, Alabama is struck by a 9-pound meteorite that crashed through the roof of her living room. It's the only known instance of a meteorite striking a person.
1979
The English rock band Pink Floyd releases its 11th studio album, The Wall. The rock opera featured songs like "Another Brick in the Wall," "Is There Anybody Out There," and "Comfortably Numb."
1982
Michael Jackson released his sixth studio album, Thriller. Featuring hits like "Billie Jean," "Beat it," and the theatrical title song "Thriller," the album soared to number 1 and remains Jackson's best-selling album.
About National Day Calendar
National Day Calendar® is the original and authoritative source for fun, unusual and unique National Days! Since our humble beginnings on National Popcorn Day in 2013, we have been tracking the National Days, National Weeks, National Months, and International Days. We became the first calendar of its kind to curate the days all in one place and tell their stories, too! Here at National Day Calendar, we are on a mission to Celebrate Every Day with you! And by you, we mean families, businesses, educators, and strangers we meet on the street. There's more than one day for everyone.
At National Day Calendar, we've found the National Days have a way of inspiring us. We're honored to tell the stories behind the days and provide you with informational ways to incorporate the National Days into your business, family, schools, and home!
© National Day Calendar® 2013 – 2021